This article will show a list of the best cars you can buy in the Philippines. Check it out!
It's almost everybody's dream to own a car – may it be second hand or brand new, older model or the latest model, as long as it serves its purpose of getting their respective car owners from point A to point B comfortably and safely.
So, if you're a first time car buyer, you would just want to make most out of the money you're willing to invest for a vehicle, right?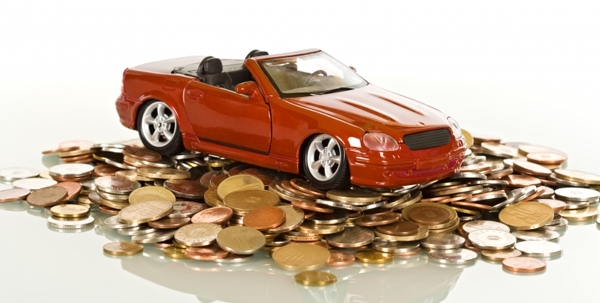 Investing in a car needs an assurance that you'll be able to use your car for a long period of time
So, to help you decide which cars are worth investing in the Philippines, especially now that Christmas time is nearing and lots of cash would be flowing in, Philkotse.com will list down the best cars to buy right now, including its notable features and highlights plus the price too!
1. Toyota Rush
If you're a fan of bigger vehicles, such as SUVs, MPVs, Crossovers and the likes where you could take your entire family with you for a dinner in the city or out of town vacation, then the Toyota Rush is for you.
Firstly, the Toyota Rush has a lot of color options to choose from that include: Silver Mica Metallic, Dark Red Mica Metallic, Bronze Mica Metallic, Bordeaux Mica Metallic, White and Black Metallic.
It's also a Rear Wheel Drive and sports a 16" and 17" Machining Alloy Wheels, 6 SRS airbags, Solid Vehicle Stability Control, Assuring 7 seat belt indicators, ABS or Anti-Locking Brake System, Secured Hill Start Assist, Emergency Brake Signal and Smart Entry Push Button Engine Start Button for your convenience.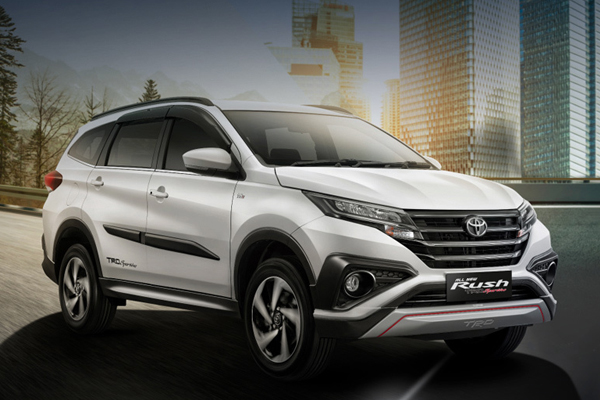 The Toyota Rush is a sure way to go for a fun family out of town due to its spacious interior and safety features
It is powered by a 1.5 liter, Inline 4-cylinder, 16-valve DOHC engine and comes in two variants, the Toyota Rush 1.5G that is solely available with automatic transmission and the Toyota Rush E that can be bought as Automatic or Manual. The 1.5G can offer seats for 7 people while the 1.5E comes with 5 seats.
You can buy the Toyota Rush at a starting price of PHP 948,000 up to PHP 1,070,000. The prices of all Toyota Rush versions are also regularly updated on our website. 
2. Mitsubishi Xpander
The Mitsubishi Xpander is another SUV that enters our list of best cars to buy in 2018. This vehicle could be your potential buddy if you're after space, comfort and fun on the road, may it be for city driving or for a quick getaway to the countryside with your friends or family.
The Mitsubishi Xpander is for sale with five different colors namely: Sterling Silver Metallic, Titanium Gray, Diamond Black Mica, Quartz Pearl White and Red Metallic. It also comes in four different variants that include: GLS Sport A/T, GLS A/T, GLX Plus A/T and GLX M/T.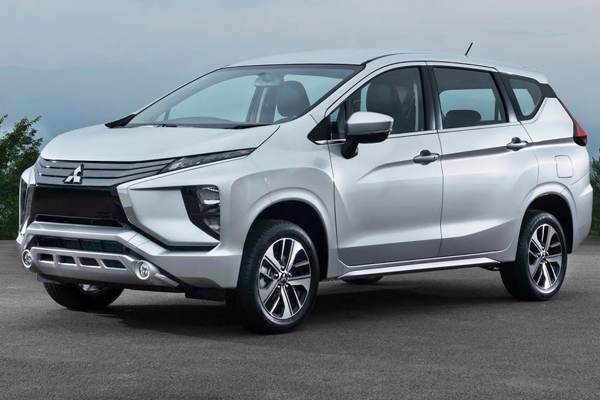 The Mitsubishi Xpander is also a family friendly car that made it to our list and can seat up to 7 people
This 7-seater vehicle is powered by a 1.5 liter 4 In-Line 16-valve DOHC engine with MIVEC System (Mitsubishi Innovative Valve Timing Electronic Control System). It also comes either in 4-speed automatic or 5-speed manual transmission. It sports either a 205/55 R16 or 185/65 R15 tires on 16 inch or 15 inch alloy wheels.
It has the basic safety features that include Front Driver and Passenger SRS airbags, 3pt. ELR seatbelts (with pre-tensioner for front seatbelts), ISOFIX and Tether Anchors and Anti-lock Braking System with Electronic Brakeforce Distribution. ASC (Active Stability Control), Traction Control and Hill Start Assist are available only for the GLS Sport A/T variant.
The price of the Mitsubishi Xpander in the Philippines starts from PHP 885,000 up to PHP 1,060,000.
3. Toyota Wigo
Who doesn't love a small car? If you are the simple, young and single, city and outgoing working professional type of person then this car is for you. Don't belittle its size, as it can go at par with other vehicles especially when it comes to fuel economy.
The Toyota Wigo highlights its 1.0L engine as it comes in two variants - Wigo E and Wigo G. Both also come in six different colors that include: Silver Mica Metallic, Gray Metallic, Red, Orange Metallic, White and Black. Since it only sports a 1.0L engine, then if you're looking for a car that will consume less fuel – the Toyota Wigo is the right car for you to buy.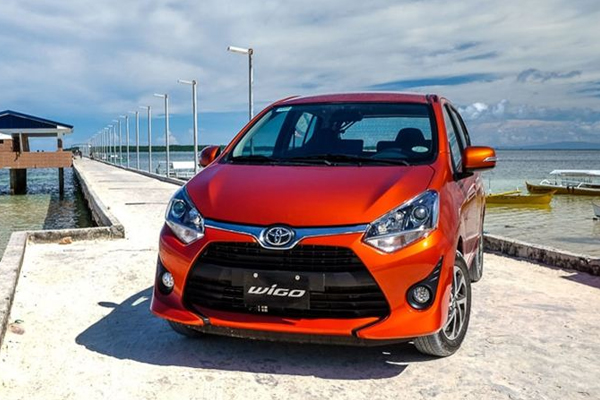 The Toyota Wigo is a compact, convenient and fuel efficient car good for your everyday driving
The Toyota Wigo can house up 5 people with comfort and is equipped with trendy and comfortable interior that include seats with orange stitching. It is also equipped with standard front airbags and steering wheel controls to keep your journey safe and entertaining without compromising your safety.
The price of the Toyota Wigo starts at PHP 542,000.
4. Hyundai Accent
Korea is one of the trending and most loved countries by any Filipino. Korea has brought us many influences, most notably in music, TV series and fashion so its not surprising that even in cars, Korean brand like Hyundai also makes an impact. One of the best cars to buy in the country today is no less than the Hyundai Accent.
When purchasing the Hyundai Accent, you will be offered 8 different colors namely: Coffee Bean, Crystal White, Dazzling Blue, Misty Beige, Phantom Black, Sleek Silver, Sonic Silver and Veloster Red.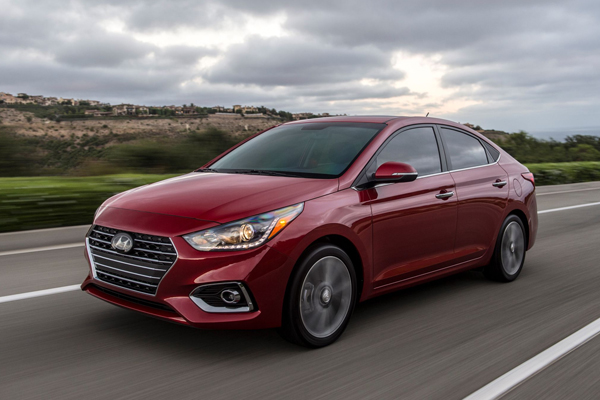 The Hyundai Accent is a sedan entry in the list, available in 4 different variants to choose from
It comes in four different variants such as 1.6 CRDi GL 6M/T (Dsl), 1.6 CRDi GL 7A/T (Dsl), 1.4 GL 6M/T and 1.4 GL A/T-CVT.
Driver side SRS airbag is available for the 1.6 CRDi GL 7A/T (Dsl) variant, as well as Anti-lock Braking System with EBD, Electronic Stability Program with Hill Start Assist System and keyless entry (which is also available for the 1.6 CRDi GL 6M/T (Dsl).
Its price ranges from PHP 695,000 to PHP 930,000. Don't forget to check out our in-depth review of the Hyundai Accent 2018 to deepen your understanding about this sedan. 
5. Suzuki APV
I must admit that this is one of the cars I have been eyeing since the first time I saw it due to its size, space and convenience – good to fit a family. This vehicle comes in six different colors namely: Superior White, Silky Silver Metallic, Prime Cool Black, Pearl Radiant Red, Pearl Burgundy Red and Graphite Gray Pearl Metallic.
The Suzuki APV is available for sale in two variants, the GA M/T and GLX M/T that both can seat up to 8 people and have a cargo space of 714 liters (with the back row folded). It is powered by a 1.6 liter gasoline engine with both in manual transmission.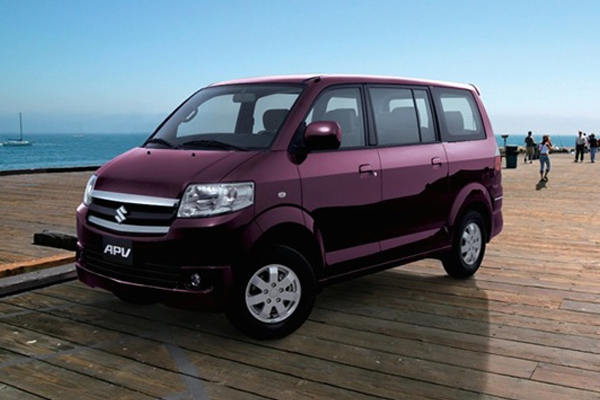 The Suzuki APV has always been a family friendly vehicle that can fit up to 7 people comfortably
It is also equipped with two 3-pt seatbelt in front w/ presentation & force limiter and two 3pt ELR w/ centre 2 point lap belt in the back. Reverse sensor and defogger also comes in standard.
The Suzuki APV price starts from PHP 588,000 up to PHP 808,000.
>>> Click to widen your car search to more affordable options


Ivy Kristia Padura
Author