5 out of 10 are Japanese cars.
Buying a car involves a chunk of your hard-earned money. This is the reason why you want to know which car brands are the best in terms of built quality and performance before you make a purchase.
Speaking of which, Consumer Reports (CR) released the 10 best car brands in the United States based on the data it got from its members. CR is an American nonprofit organization that is said to be driven by "unbiased product testing, investigative journalism, consumer-oriented research, public education, and consumer advocacy."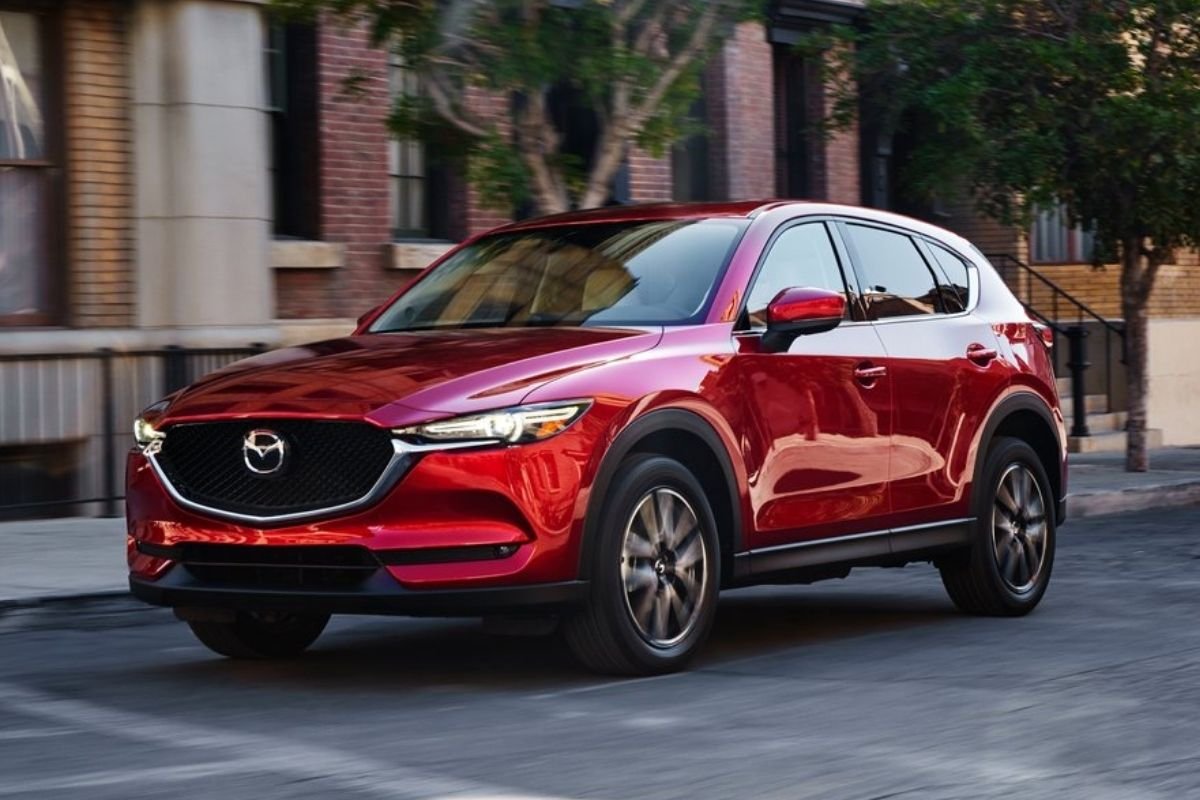 Mazda CX-5
Based on CR's report, there are six Japanese car brands that were able to make it to the top 10. Moreover, the best car brand in the US also comes from the land of the rising sun, and it goes by name of Mazda.
Mazda bested other car brands in the United States when it comes to overall road-test performance, predicted reliability, owner satisfaction, and safety. The said Japanese car brand had an overall score of 80.
BMW comes in second place with an overall score of 78, two points shy of squaring up with Mazda. The top three car brands in the US are rounded up by Subaru with an overall score of 76.
>>> Related: Mazda looking to expand lineup with more SUVs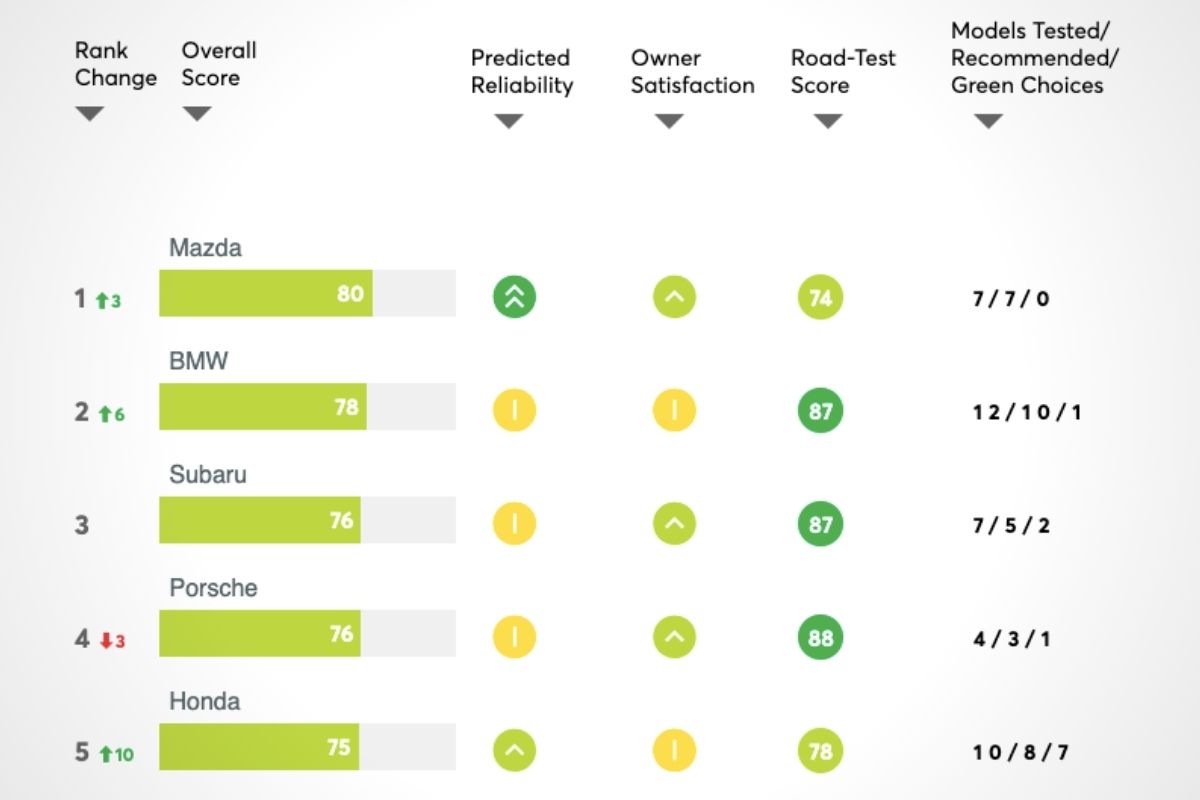 Top 5 Car Brands in the United States [Image: Consumer Reports]
Of note, Subaru got the same score as Porsche but, CR gave the third spot to the Japanese marque since it was able to field in more models for testing. Subaru also got more recommended models as compared to Porsche.
The fifth best car brand in the US is clinched by Honda with an overall score of 75. However, it's worth noting that Honda managed to register a significant climb in CR's ladder as the best car brand. According to the report, Honda was able to improve its ranking by rising 10 places in the overall standing.
>>> Related: New Honda CEO open to forging alliances to catch up with the times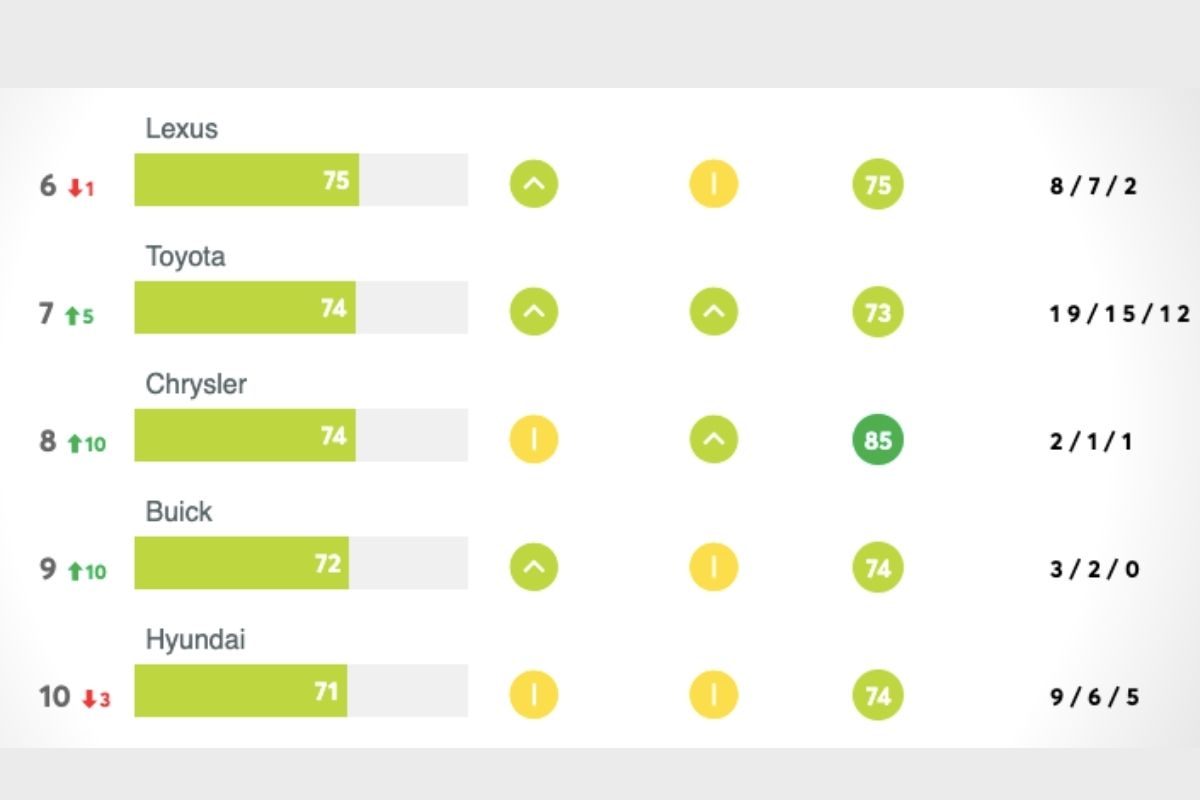 Hyundai completes the top 10 [Image: Consumer Reports]
Similar to the scenario between Subaru and Porsche, Honda got a similar score with Lexus. Securing the seventh spot is Toyota with an overall score of 74 while Chrysler and Buick took the eighth and ninth spots, respectively. Chrysler had an overall score of 74 while Buick had 72. Completing the top 10 is Hyundai with an overall score of 71.
Visit Philkotse.com to get more of the latest automotive news.
Know more about Mazda

Mazda Motor Corporation is a Japanese-grown brand that began in the city of Hiroshima. In January of 1920, the company was established as Toyo Kogyo Corporation under the ownership of Jujiro Matsuda. They were considered to be Japan's best cork producers that eventually made a name for themselves in manufacturing machining tools. Soon after, Matsuda ventured into producing the first motorized rickshaw in the market. The vehicle was called the Mazda-Go which was a reference to Matsuda himself.

Martin Aguilar
Author