The latest generation of Vios is now available and features significant improvements over the prior version.
In this review...
Introduction

Exterior

Interior

Engine & Performance

Safety & Security

Price list

Specifications

Conclusion
1. Toyota Vios 2019 Philippines review: Introduction
If there's a car that is considered best-selling and the most popular sub-compact available, that's the Vios.
But, the newest version is stunning as the everyday Joe's car that will be the go-to sub-compact for everyone. Now, we've had the gripes and complaints; but the new Vios will make a believer out of anyone who has considered it as a so-so car! To see is to believe and to behold its new specs that make the older model nothing but yesterday's news.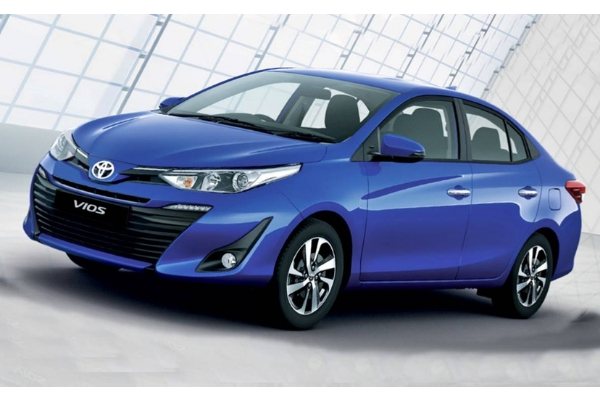 The new Vios is the go-to sub-compact for everyone
Think of it; as the all-new and revamped Toyota Vios 2019 Philippines that proves Toyota can create a car that is all-around value, and more! Take a squinty look; and the Vios 2019 emulates the Yaris hatchbacks lines, with an aggressive and dynamic look for a good looking sub-compact.
If the looks won't get you; then consider the powertrain choices like a 1.5L 4-cylinder Dual VVT-i and a 1.3L 4-cylinder Dual VVT-I as options. There's more and add up drive train top choices which are a 5-speed MT and a CVT (continuously variable transmission) with a 7-speed manual select, that' used in premium options as well.
Did this catch interest? Then consider getting options that have upgraded sporty style with both 1.5 G and 1.3 E models, body kit equipped and with Spoiler. All these come with Vios prime models. So, let's look through our Toyota Vios review Philippines on Philkotse.com to decide which are great options to consider!
2. Toyota Vios 2019 Exterior
Give it a glance, and you'll know that this is the 2019 Toyota Vios, that is quite distinct from the previous version. This new design differentiates itself with several apt adjectives; they are dynamic sharp with the lines of the body running to the back in one clean line.
If a car is synonymous to a look, then a Vios will be unforgettable with a grille that is oriented in horizontal style. Notice the large black expanse; that is part of the front-bumper skirt that is functional and not only pure eye-candy!
Take a gander at the LED daytime running lights, bright halogen projector lamps, with the fogs lamp that provide extra illumination. It's note-worthy to mention that Toyota went all out to give premium variants bumper skirts that only made it, look more premium!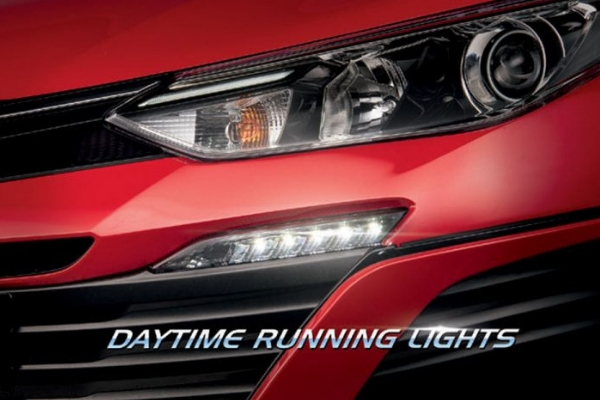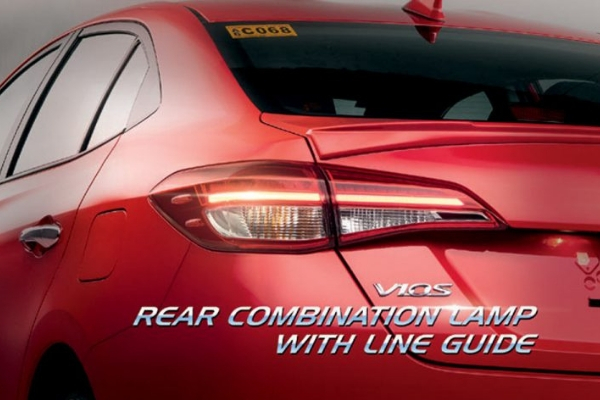 The new sedan features bright halogen projector lamps, with the fogs lamp that provide extra illumination
The overall Toyota Vios exterior design features a distinct unifying shape from the windows to all exterior parts, to make it look fierce and commanding despite its size. When it comes to size; the new Vios is a definite bump up in length and width but has the same height. The new Vios does have significant physical changes not just cosmetic.
To sum it up, the Vios will make believers in its capacity to have features that just, aren't mere cosmetic changes. Toyota has upped the ante and proves that each successive Vios model is worth it and should be a top contender in the sub-compact market! As one of the most improved sub-compacts of 2018-2019.
Comparison of Dimensions: Toyota Vios 2019 vs. Toyota Vios 2018

| | | |
| --- | --- | --- |
| | | |
| | | |
| | | |
| | | |
| | | |
>>> Read our car comparos between the Vios and its competitors:
YOU MAY WANT TO READ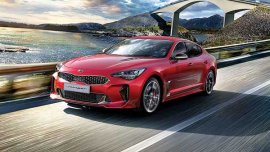 Model Price Philippines
₱ 3,235,000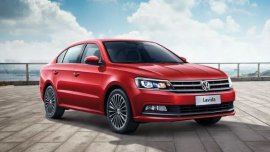 Model Price Philippines
₱ 1,251,000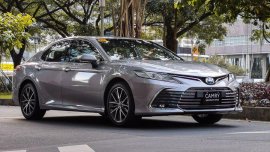 Model Price Philippines
₱ 2,442,000 - ₱ 2,457,000
3. Toyota Vios 2019 Interior & Comfort features
Now, the new Vios has made vast improvements from the previous model; and it looks a world apart. If the older Toyota Vios was on the practical side, not this one because of the interior appointments that stand out!
Simplicity is not a proper term but describes the subtle layout of all the interior features. Ergonomically and stylistically it may not be premium, but it does hit the middle ground with the dark interior with accents to make it look good!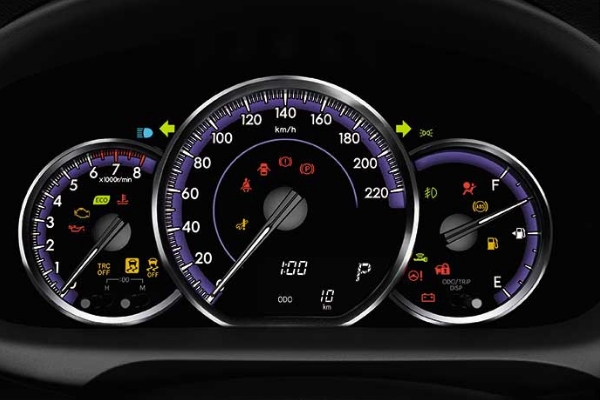 The Optitron meter gauge is set in black and white for stylistic contrast
Getting to the meat of things; the Optitron meter gauge is set in black and white for stylistic contrast. It gives the driver all the info at a glance for the better driving input! In front is the leather spoked steering wheel that is equipped with audio controls to keep hands, on the wheel at all times.
If that isn't enough to make anyone jump in and drive away, there's a paddle shifter and with Eco and Sports modes as extra settings.
That's not it and the new Toyota Vios 2019; has more for the buck too! Get a head-unit touchscreen with infotainment system to entertain with Bluetooth, web link, and USB connectivity. But there's the piece de resistance that the older version hasn't; like Push Start and Smart Entry Systems that comes with the Newer Vios for better comfort and convenience.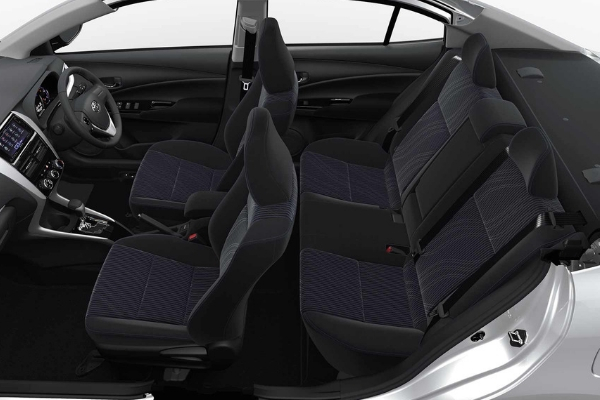 Toyota has given the latest Vios with dark interior to make it look good
Other comfort features that make it a prime sub-compact is the Automatic AC, to keep cool in traffic. All doors are equipped with a wireless door lock that has Speed-Sensing functions as well. Inside the Toyota Vios interior, at least five adults of regular height can fit and trunk could fit five decently sized bags with ease!
This what value for money sub-compact like the new Vios offers, and it's a real steal by the way. No regrets and should be the most favor option by many!
>>> Click to widen your car search to other brands and models
4. Toyota Vios 2019 Philippines review: Engine & Performance
What makes the Vios 2019 tick is right under the hood, and the powertrain exceeds the capacity of the former model. Take note there will be slight bumps in engine and performance but an improved 1.5-liter engine, does gives it a sweet spot.
These powertrains come in 1.3 to 1.5-liter engines as options, equipped with Dual VVT-I conjoined to a Continuously Variable Transmission (CVT) or five-speed MT that move them along. When it comes to fuel efficiency, they are top-notch with ease of maintenance and cheap spare parts too!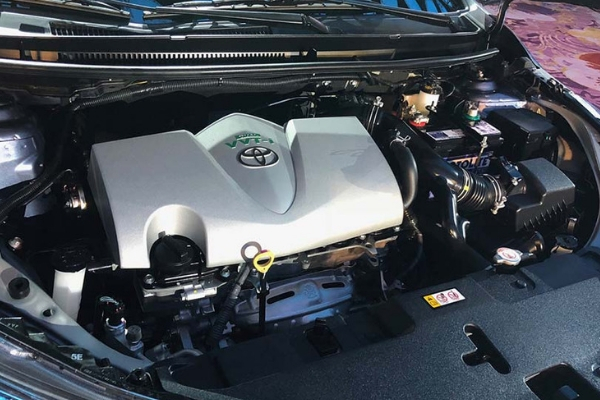 The powertrains come in 1.3 to 1.5-liter engines as options
Overall displacement is 1329 cc or higher; with a horsepower of 98 to 106 Hp and has a torque of 123 to 140 Nm. They are the ranges of the 1.3 to 1.5-liter powertrains, with front-wheel-drive as well. Not to forget the suspension system that has MacPherson Strut Type with Coil Spring in the front, and Torsion Beam in the rear for smooth dampening action. When it comes to brakes; the front is a ventilated disc and with drum brakes for the rear for better safety.
All these options lie under the hood for power and performance, but the smaller 1.3-liter will fall behind the better-equipped 1.5-liter. If anyone says that the all new Vios 2019 is not that hot, show them the specs and make them weep!
5. 2019 Toyota Vios Philippines: Safety & Security
If safety and security was an issue with the previous model, then the new Toyota Vios 2019 is lightyears better in this respect.
Now, Toyota has made a safe and quality sub-compact car that has a five-star ranking from ASEAN New Car Assessment Program (NCAP) because of the addition of airbags and Vehicle Stability Control (VSC) with Hill Start Assist (HSA).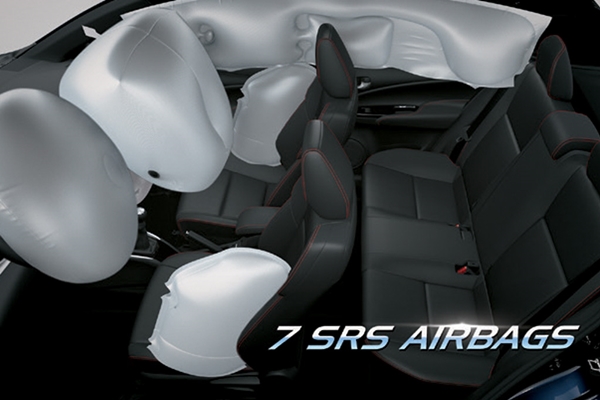 The new Toyota Vios 2019 is lightyears better in the respect of safety and security
Implementation of improved safety protocols includes the following safety features that protect both adult and children passengers. Take note that the older Vios was very compromised and isn't an ideal car for children, due to the lack of relevant safety equipment.
Airbags- dual, side, curtain
3-pt. ELR seatbelts
Crash sensor
Anti-lock brakes, Electronic brake assist, Brake assist
Vehicle Stability Control (VSC), Hill Start Assist (HSA)
All these safety features are standard for all five-star ranked cars and should be standardized even for sub-compacts like the Vios 2019. All these add up to an excellent and safe car with value for money. Anyway, reliability and durability have always been what people think of when it comes to Toyota models.
6. Toyota Vios 2019 Philippines Price
The Vios 2019 is one of the best sub-compacts with specifications and features that are competitive for this segment.
Prices for all options will vary depending on the engine package. Please contact your nearest Toyota Philippines dealerships for more info in terms of the Vios price and what Toyota Vios 2019 colors are available for choosing. Prices may vary according to colors preferred! Overall, the Toyota Vios has many variants for any price-point!
>>> Cheaper options for the Toyota Vios for sale can be found here
Toyota Vios 2019 price Philippines

| | | | |
| --- | --- | --- | --- |
| | | | |
| | | | |
| | | | |
| | | | |
| | | | |
| | | | |
| | | | |
| | | | |
| | | | |
| | | | |
| | | | |
| | | | |
| | | | |
* Latest pricing changes will be updated in our Toyota Vios Philippines guide
7. Toyota Vios 2019 Specs
To top everything off in this Toyota Vios Philippines review; here is the spec table of all performance and features.
Toyota Vios 2019 Philippines specs

1.3 L Dual VVT-i Engine, In-Line 4-Cylinder 16 Valve

MacPherson Strut Type with Coil Spring

Vehicle Stability Control

Interior and Comfort features
8. Toyota Vios 2019 Philippines review: Conclusion
The all new Vios 2019 isn't just an update over the older model but a sub-compact that has grown up in features and performance. If there were issues in prior generations of the Vios; this hasn't and has an integrated CVT included.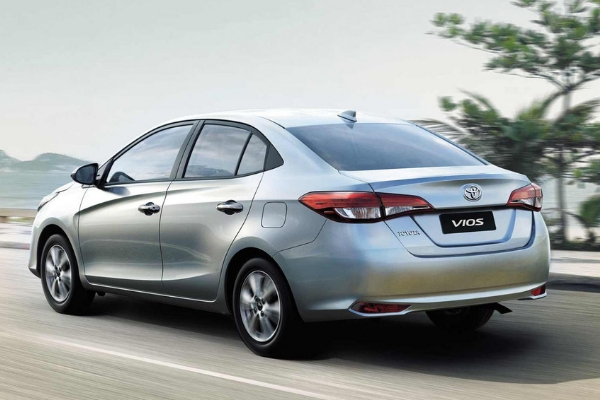 The latest generation of Vios features significant improvements over the prior version
As an option, the 2019 Toyota Vios has defied most expectation and will give other sub-compacts a run for their money! Refer to our Toyota Vios 2019 for sale section to get this sub-compact today!