Sure it's reliable, but day-to-day use will eventually wear it out. 
The Toyota Vios is without a doubt one of the popular cars in the market today. Including the recently facelifted model Toyota Vios, the car in general has been known to be a reliable car with only a few mechanical issues. Then again, some older units will experience one or two problems as they age. So, what are the common Toyota Vios problems, and how does one fix them?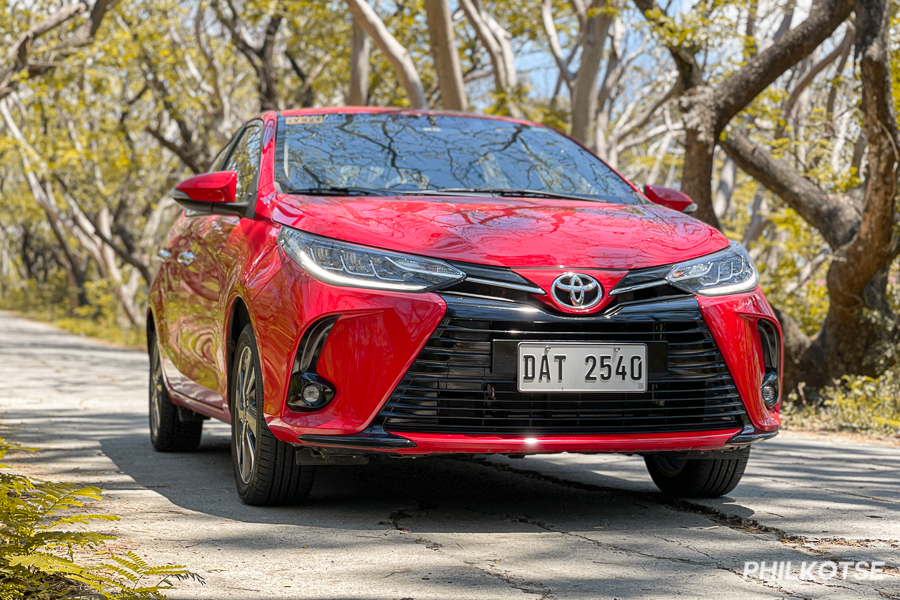 The 2021 Toyota Vios G 1.5-liter CVT
Before talking about these issues and their fixes though, do note that the current available Vios is still the XP150 third-generation. As such, it uses the same chassis and engines, and so these fixes will apply to Vios models released from 2013 to the present. 
Toyota Vios: Fuel Consumption issues 
As tested during our Vios review, the 1.5-liter inline-4 that propels this Toyota-made sedan can return up to 12.2 km/L in mixed (city and highway) driving conditions. According to Toyota itself, the 1.3-liter mill can return a higher consumption rate of 19 km/L in mixed conditions. 
If, however, your Vios returns a figure larger than those in the regular, then you might be experiencing mechanical problems. That is, if you ignore the fact that you might be a "lead foot driver." In which case, you might want to change your driving habits.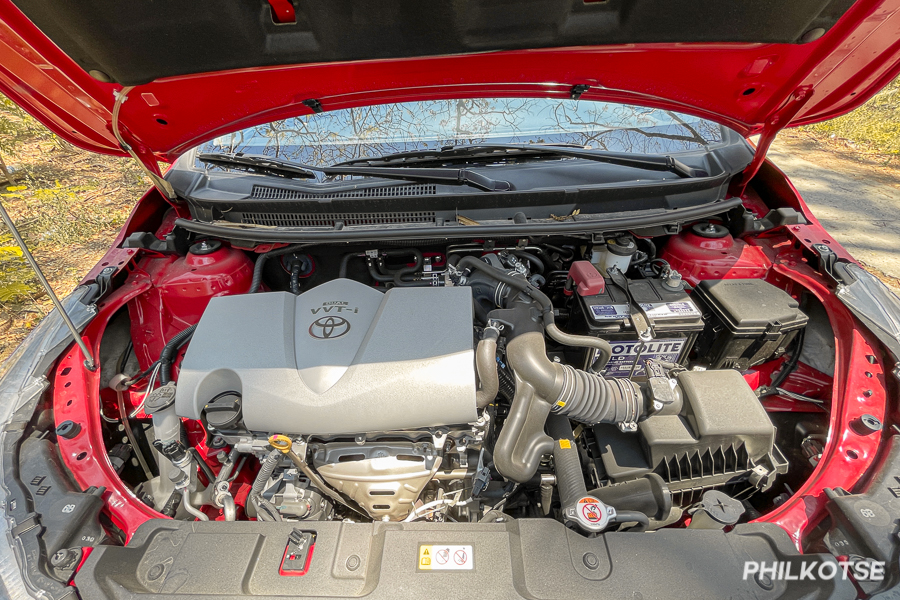 The current 1.5-liter Vios variants still uses the 2NR-FE inline-4 mill
On the mechanical side though, these problems might involve dirty oil, worn-out oxygen sensors, dirty spark plugs, as well as dirty air filters. These of course can be easily replaced, but we urge you to employ the help of a mechanic if you don't know what you're doing. This is especially true if the fuel consumption issue can only be solved by replacing the oxygen sensor as you'll need to be familiar with its position in the engine. 
Toyota Vios: Overheating Problems 
While the Vios' stock radiator is known to be "bulletproof," there are some instances that it will have trouble keeping your car cool.  
For older units, the radiator might need a flush as its pipes might be clogged with slush and/or debris. For this, you'll want to drain the old coolant fluid and clean it out with a commercial radiator flush. After draining, fill it up with the flush, and start your engine. Let it run for 10 to 15 minutes to allow the radiator flush to circulate.  
By doing this, the radiator flush, which is a solvent of sorts, can get rid of sludge, loose debris, and other crap blocking your coolant pipes and radiator chambers. Do note though that the steps on these might vary depending on the type of radiator flush product you're using. As such, don't forget to read its label.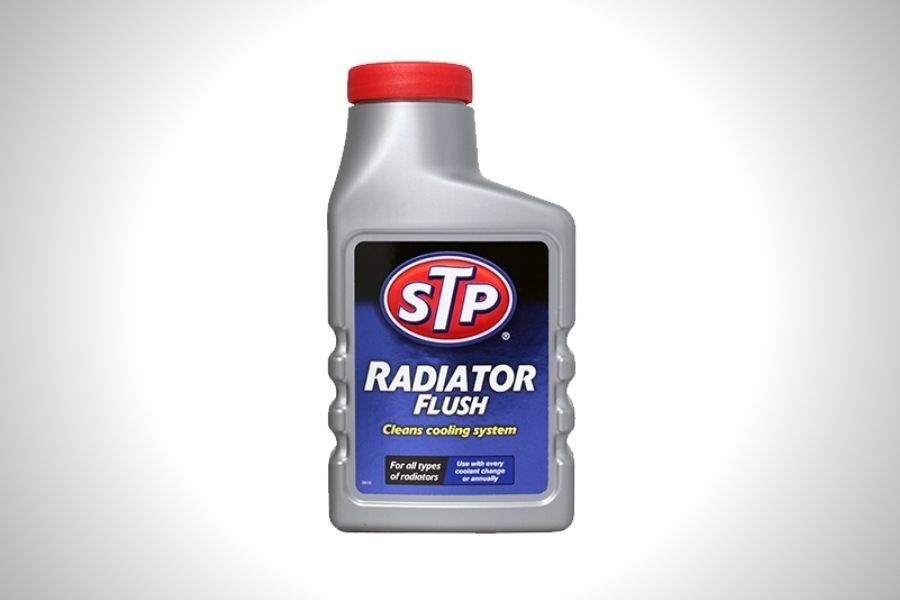 STP branded radiator flush liquid
Another cause of overheating is of course not filling up your car with enough coolant. To fix this, simply top it up. And of course, the cover of a radiator needs to be pressure tight. If that thing is loose, coolant might not be able to circulate properly.  
Other things that can cause your Vios to overheat include running on low oil levels, which is fixed by topping it up. Also, consider checking the condition of your Vios' thermostat because that might be causing overheating as well. 
Then again, there are also more difficult to fix causes like a busted radiator fan or radiator leaks caused by holes on the radiator itself. For these issues, we recommend going to a radiator specialist. 
Toyota Vios Acceleration Problems 
As a modern car, the Vios uses an electronic control unit to handle the many variables required to manage the operation of its engine. The accelerator pedal itself employs potentiometers, which provide input to the ECU in order to control how much fuel goes into the engine. If any of these go bad, they will surely cause your Toyota Vios to have acceleration problems.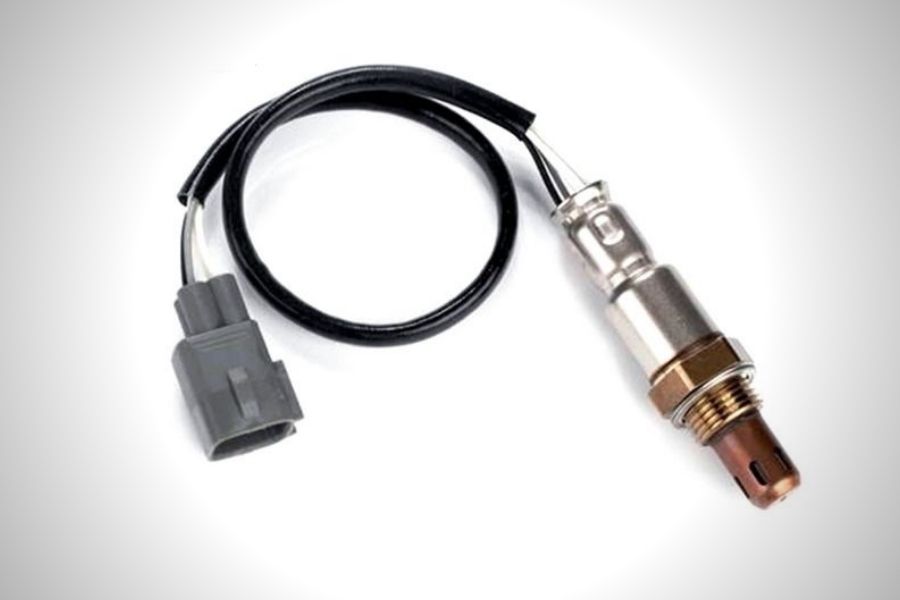 An oxygen sensor for the Vios 1.5-liter versions
Do note though that to fix ECU-related issues, you'll need to get help from the CASA or a tuning shop. Other causes of slow acceleration for the Vios include oxygen and VVT sensor issues. For these, we recommend going to a mechanic as well. As a side note, sensor issues can usually trigger the check engine light. 
Other causes of slow acceleration might be a defective fuel pump, which will need to be replaced. Also, a clogged and dirty air filter might cause acceleration problems as the engine needs a certain amount of oxygen to effectively burn fuel. This of course is also remedied with an outright replacement. 
Toyota Vios: Clutch Problems 
If you're driving a manual Toyota Vios with a clutch that's too soft, then you might want to replace the clutch immediately. This is because a soft and spongy feeling clutch pedal is one sure sign that the clutch disc is nearing its expiry. Of note, this is common on heavily used, older units. 
If the engine of your Vios is revving high but moving slowly, this means that the clutch might be slipping. And yes, this is another sign that the clutch might need to be replaced. 
Other ways that clutch issues manifest is a burning smell. This is caused by friction, which in turn is caused by bad driving habits like clutch riding. To be specific, clutch riding causes the clutch disc to engage and thus it is in constant contact with other clutch components. Constant friction causes heat to build up, not to mention the accelerated wear and tear of the clutch. To this end, avoid riding the clutch to ensure its longevity.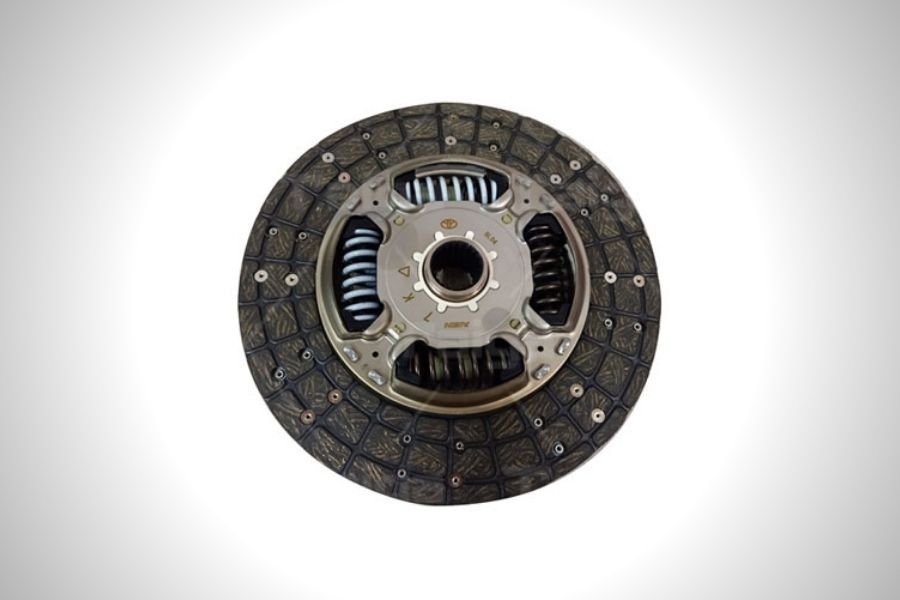 Vios or not, clutch discs aren't cheap
On continuously variable transmission Vios variants, common issues include acceleration delays, jerking, and other strange noises. One way to fix this is to change the CVT fluid.  
Those are the common issues that can be encountered with the Toyota Vios and how to fix them. Of course, there are other issues that one might encounter during your car's lifetime, and they might not be covered here. As such, we also recommend visiting the many Toyota Vios forums as one or two posts just might have the solution to your specific issue. 
For more car maintenance guides, keep it here on Philkotse.com. 

Know more about Toyota Vios 2023

Competing in the subcompact sedan segment, the Toyota Vios 2023 is the top sales contributor for the Japanese automaker. The price for the Toyota Vios in the Philippines ranges from PHP 706,000 to PHP 1,055,000. A total of 10 Toyota Vios cars are offered, with the top-of-the-line Vios GR-S variant coming with a Toyota Vios Philippine price tag of PHP 1,020,000. Two engine options are available in the range, which can be connected to either a 5-speed manual or continuously variable transmission (CVT). Dimensions-wise, the subcompact sedan spans 4,425 mm in length, 1,730 mm in width, and 1,475 mm in height. The main rivals of the Toyota vehicle include the Honda City, Mitsubishi Mirage G4, and Nissan Almera.
The Toyota Vios is not only the best-selling model in the Japanese automaker's lineup, but the entire Philippine market. It serves as a reliable and dependable subcompact sedan for those who are looking for a daily driver. Also, the Vios is proudly Philippine-assembled which supports Filipino automotive workers. Now, the vehicle is competing in its respective class head high using the refreshed body released by Toyota Motor Philippines (TMP) in the country last 2020.

Cesar G.B. Miguel
Author