Philkotse.com has gathered 6 Toyota Vios common problems that you might encounter and how to handle them.
The Toyota Vios first entered the Philippines in 2002 as a replacement of the Tercel and constantly became a sales success of the Japanese auto maker on the local market. Years later, the saloon has still topped the list of hot-selling vehicles in our country in both the small-sized and passenger car segment.
While the current-gen Toyota Vios in the Philippines has been around for more than 4 years and is now due for an update, it is, without a doubt, still a serious competitor to other sedans in its class. Inspite of its same old look, the Toyota Vios still keeps Pinoy drivers excited thanks to its reliability and, above all, affordability.
However, it's unavoidable that Vios owners might still encounter certain problems as they drive. These tips on Philkotse.com will help save time and money if your Vios is diagnosed with any of the following 6 Toyota Vios common problems.
Toyota Vios common problems #1: Suddenly stop working
If your Vios suddenly stops working without any signs, the problem most likely lies in the electrical system. In this case, you are advised to:
Check the fuse box;
If there's no damage or corrosion, check the burnt cables;
In case both of the cables and fuse box are in good condition, there is possibly something wrong with the spark ignition controller or electronic fuel injection.
On the other hand, if you hear unsual sound before the engine stops working, the clogged fuel line might be the reason for this problem. The solution is to clean the fuel line or replace the fuel filter.
Fixing A Car That Shuts Off Randomly
Toyota Vios common problems #2: The car won't start
There are 3 parts you should pay particular attention to if your car won't start:
Starter system
Ignition system
Fuel system
The starter system should be checked out first because its main function is to start the vehicle.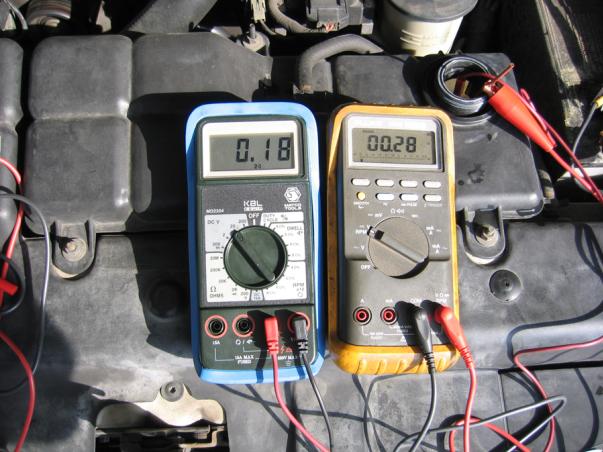 Use a battery tester to test for voltage and corrosion
Use a battery tester to test for voltage and corrosion then replace and clean the battery posts to ensure appropriate contact. Corrosion might lead to bad effect on the starter.
If there is nothing wrong with your battery, move on to check the red warning light on the dashboard. If the light is off, the problem likely originates from the ignition switch, including coil wire, ignition coil and distributor.
Distributor cap getting wet might also cause your Vios to refuse to start. In such cases, use clean and dry cloth to remove the moisture.
Finally, if both spark and starter system are good to go, check your fuel system for possible clogs on the fuel filter and lines.
In case you have followed our guidance and are still unable to get your Vios started, it is recommeded that you should take your vehicle to a trusted service center and have it checked up by professional mechanics.
For deeper analysis into this kind of problem, read our article on 10 common reasons why your car won't start & How to troubleshoot them.
Toyota Vios common problems #3: Stalling starts to occur more regularly
If the problem of stalling starts to occur more regularly, you should check the air-fuel mixture of your vehicle for some possible reasons as follows:
Fuel pressure regulator is broken
Vacuum leaks
Weak fuel pump
Fuel filter is blocked or damaged
Contaminated fuel injectors
The amount of air entering the intake manifold is too much
A busted throttle position
Manifold absolute pressure sensor
DIY How to Find a Vacuum Leak on Your Car \ Truck \ SUV
However, if you don't have a diagnostic tool, it is advised to take your car to a repair center for better examination.
>>> Read full our Toyota Vios 2019 Philippines review to see what's hot and what's not about the latest version
Toyota Vios common problems #4: Power window doesn't work
Sometimes you might be unable to adjust your car's power windows. If you have checked the fuse box and it's all good, there is high possibility that the power window motor has been broken. However, you are not advised to diagnose the power window motor yourself. Unfortunately, this is not a problem that you can have it fixed yourself as it is quite risky and probably cause injury. It's a better idea to have a mechanic look at your car in this case.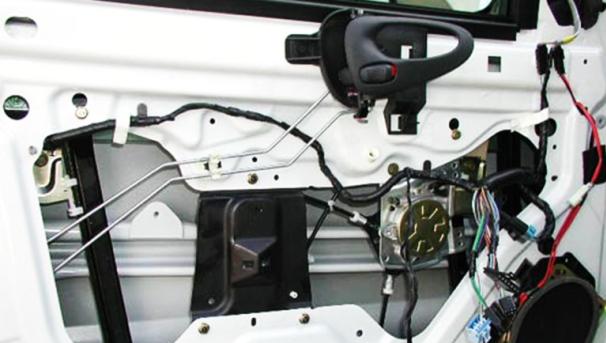 You are not advised to diagnose the power window motor yourself
>>> Related: Toyota Vios accessories Philippines: Why personalize and what to buy?
Toyota Vios common problems #5: Noise from the steering system
Abnormal sounds such as a hum, knock and whine from the steering system as you drive is a reason to have it checked the sooner the better before it leads to further damage for the whole system.
Toyota Vios common problems #6: Vibration while the car is in idle mode & the air-con is on
The A/C compressor lies on the belt which turns the entire engine, which means that the engine will have to work harder when the compressor is turned on. If there is anything wrong with the compressor, the engine will have to suffer more stress and this extra pressure will result in the vibration of the entire vehicle when in idle mode.
In order to completely address this problem, you need to replace both the whole compressor and the compressor bearing.
Last but not least, it is highly advised that you should follow closely the PMS car manual to prevent damages or malfunctions and keep your beloved Vios in tip-top shape.
Despite all the above-mentioned issues, no one can deny the sales success of the sedan in our market and the Toyota Vios is still absolutely worthy of note at its price point.
>>> Find Toyota Vios for sale at affordable prices on Philkotse.com
Know more about Toyota Vios 2021

<p><a href="https://philkotse.com/toyota-philippines-price-list" title="Toyota Philippines">Toyota Motor Philippines</a> introduced the Toyota Vios in 2002. This subcompact sedan is made at Toyota&#39;s plant in Santa Rosa, Laguna. Currently, the Philippine-spec Toyota Vios is offered in nine variants. Prices for the Toyota-made sedan ranges from Php 681,000 to Php 1,020,000. The Toyota Vios subcompact sedan gets two engine options, two transmission options, and a whole host of comfort and safety features. The said model is also available in a wide range of color options. This includes Black, Red Mica, Pearl White, Thermalyte, Blackish Red, Alumina Jade, Freedom White, Grayish Blue, and Super Red.</p>