After years of absence in the sports car market the Toyota Supra's next generation is finally out. We love it, don't you? Keep reading for more!
Toyota Supra 2020: Sports car contender for Car of the Year
The Legend is back
Keeps the familiar inline-6 Turbo Engine
BMW performance, Toyota value
Most likely to keep its value
Toyota Supra 2020: The legend reborn
The Toyota Supra of the 90s, the fourth generation Supra was a street and track legend! It was powered by the venerable 2JZ engine and thanks to its hero car role in the Fast and Furious franchise, beating out a Ferrari in the first movie's most exciting scene.
For a while, Toyota discontinued production of the Supra, it was 2002 when they dropped the ax on one of the last remaining great Japanese super cars of the time. Today they came back to their senses and built an all-new model. What we have for the current generation comes in partnership with and shares the same platform as BMW and its BMWZ4.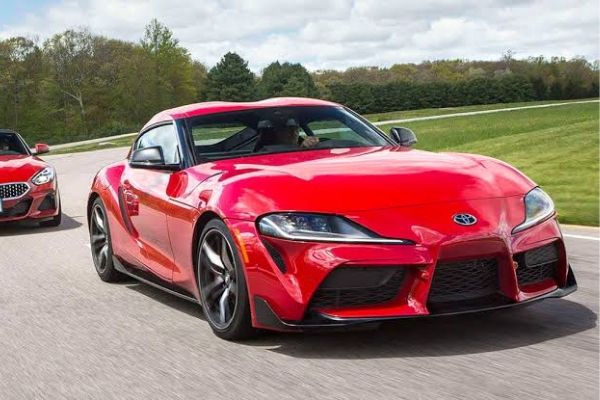 Don't call the Supra a BMW
>>> Fancy something athletic? Check out these used Nissan Maxima for sale! 
Toyota Supra 2020: Some kind of monster
How fast can you go on a Toyota Supra 2020? How does 0-100 km/h in 4 seconds sound like? Thanks to it's BMW sourced Turbocharged 3 liter Inline-6 it makes quick work of the oncoming horizon on the highway.
We would have had wished that the 2020 Toyota Supra would have a manual transmission for proper spirited driving. However, with some technical wizardry from both Toyota and BMW, the 8-speed automatic transmission with paddle shifters can really hold their own against much more powerful.
Dare I say much more expensive offerings from the likes of even Porsche and Ferrari. As we mentioned in the Toyota Supra 2020 Philippines review, the Japanese Sports car, can be considered a real steal considering it can give those brands a full run for their money.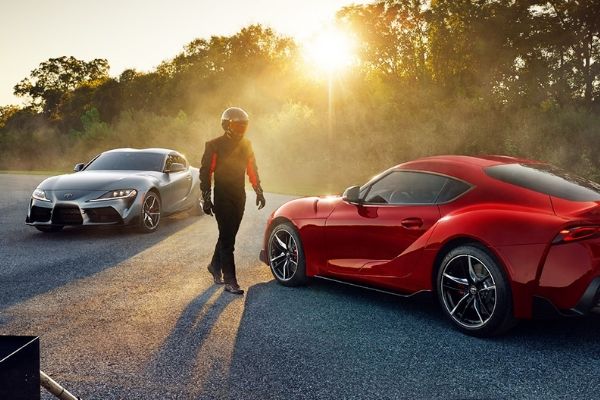 It is rare to find a car that tugs opn your heart as much as the Supra
>>> Want to know more about the current generation Supra? Read on:
Toyota Supra 2020: It is still a Supra after all
Many people criticize the 2020 Toyota Supra for betraying its hard-core street racing roots by giving in to corporate pressure and handing the reins over to the other companies to do the dirty work.
For us Filipinos however, we never really got a taste of the Supra in any of its past iterations. Was the Toyota Supra Worth the wait for us thirsty Filipino Car guys?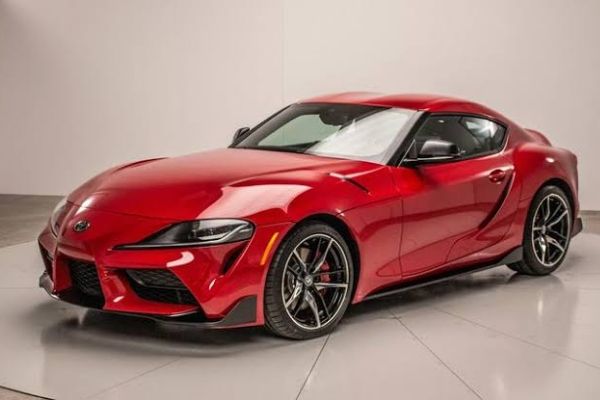 The best of both worlds, Euro power and Toyota Reliability
>>> Check out for Toyota Supra Price in the Philippines
Alot of other rivals may offer more powerful offerings, stylish, luxurious and even more amenities, but nothing in the lot and no one can ever match the anticipation we feel whenever we see that good old Supra Script at the back. Heritage and tradition may actually be overrated in our books.
The Toyota Supra for 2020 makes the biggest case for being our Sports car of the year.
For more car of the year articles like this one, keep reading here on Philktose.com.

Know more about Toyota Supra 2023

The Toyota GR Supra is a 2-seater sports car that is available in the Philippines at a price of Php 4,990,000. It can go up to Php 5,090,000 if the Ice Gray body color option is chosen, with five other paints priced at Php 5,050,000. Only one variant is available locally which uses a BMW-sourced 3.0-liter inline-6 twin-scroll turbocharged gasoline engine that generates 335 Nm of torque and 500 Nm of torque. This engine is connected to an 8-speed automatic transmission as standard. Dimensions-wise, this iconic sports car spans 4,379 mm in length, 1,854 mm in width, and 1,294 mm in height, with a wheelbase of 2,470 mm and a ground clearance rated at 115 mm. In the local market, the Toyota Supra competes against the likes of Ford Mustang, Nissan 370Z, and Porsche 718.

Roy Robles
Author