Toyota displayed several unique Supras at the 2019 SEMA Show. Here's a list.
The SEMA Show, if you didn't know by now, primarily concerns the amazing world of aftermarket car parts and modifications: machines that we call innovative at best, and outrageous downright insane at worst.
For Toyota, SEMA 2019 was a chance to show just how customizable their new Supra is by displaying six unique, heavily modified, and some very specialized Toyota Supra. Let's take a good look at each one of them.
1. Toyota Supra Hyperboost
For the first item on the list, take a gander at the magnificence of the Toyota Supra Hyperboost, featuring a custom Boost Logic turbo kit by LL17 Motorsports. Along with a custom exhaust manifold, this setup enables the beast to generate up to 750 horsepower.
Aside from the power mods, the Supra Hyperboost also has a 20-piece carbon fiber body kit, with a set of KW Automotive V3 coil-overs riding on 20-inch Lightspeed Racing Wheels.
Toyota GR Supra Hyperboost | SEMA 2019
While there are more visually-stunning Supras on this list, this one is the most powerful.
>>> Make sure you know Toyota Supra 2020: No manual variants & other related news.
2. Toyota Supra NASCAR Version
At first glance, the Supra NASCAR version evokes images of Kiichiro Toyoda in Toyota's headquarters, suddenly sporting a mullet. Kidding aside, the NASCAR Supra sheds most of its curves in compliance with NASCAR's stringent aerodynamic guidelines. While many deemed this particular Supra unpalatable, we still appreciate the engineering man-hours it took to build this version.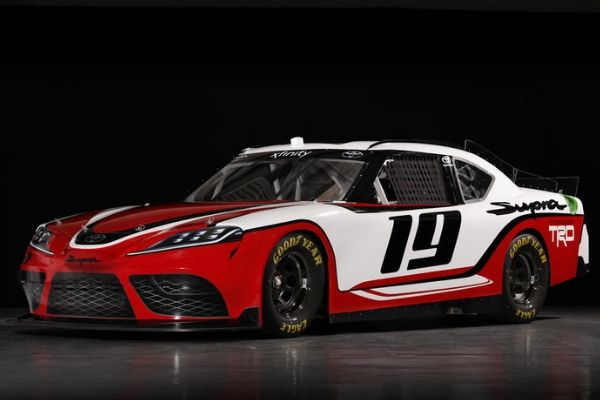 It's essentially a box with wheels, an engine, and a couple of Supra stickers. Still neat though!
3. Toyota Supra Pace Car
Pace cars or safety cars limit the speed of race cars on the track during a racing event. They're usually deployed when track conditions become unsafe for the participants, setting a predetermined speed for the other cars to follow and enabling organizers to clear any hazards until conditions improve well enough for the race to continue. Pace cars may not compete in the race itself, but they are capable of driving at speed, so it makes sense for Toyota to come up with a Supra Pace Car.  
Toyota equipped it with a set of Tein coilovers, HRE P1010 Monoblok wheels with Goodyear Eagle F1 Asymmetric 3 tires, an LED light bar, and a set of Project Mu Brakes. After being displayed at the SEMA Show, it will be sent to a NASCAR event where the aforementioned Supra NASCAR will also be competing.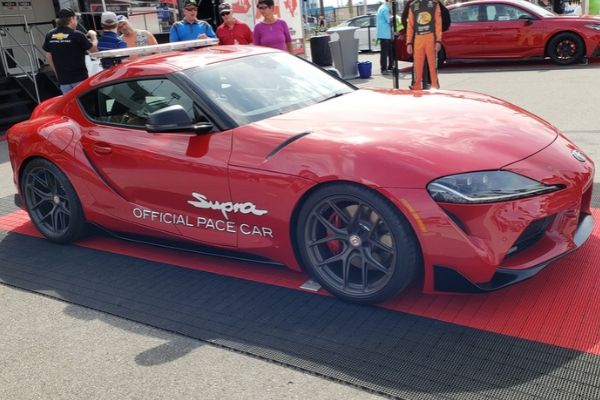 Looks normal, but this Supra has some rather delectable mods inside it
>>> Check out for Toyota Supra 2020 Philippines Review.
4. GR Supra Heritage Edition
This particular Toyota Supra is a callback to the legendary Mark IV Supra from the late 90s. It's tuned to make 500 horsepower while showcasing some retro-modern aesthetics. After checking it out, what do you think? Does it remind you of the Toyota Supra Mk IV?
Toyota GR Supra Heritage Edition | SEMA 2019
5. Toyota Supra performance Line Concept
Another heavily modified Supra that made its presence felt at the 2019 SEMA Show is the Supra Performance Line Concept. It was created by Toyota Customizing and Development, given a body kit made entirely out of carbon fiber that not only is visually stunning, but promises lightweight performance with aero add-ons such as bigger winglets, larger skirts, and lip spoiler.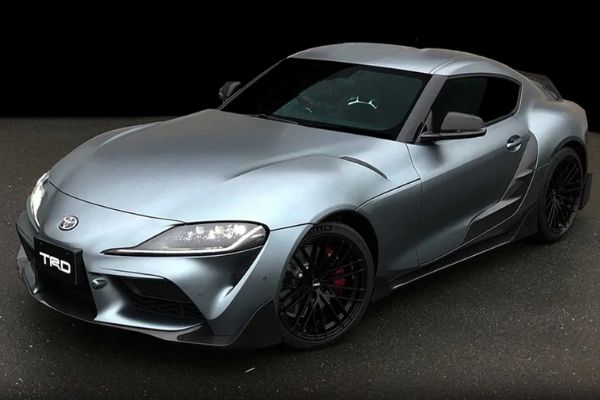 Carbon fiber all around!
6. Toyota Supra Wasabi Concept
Named after the famous spicy condiment, the Supra Wasabi Concept is just as capable of firing up the senses. With its bright green body color, it's certainly an eye-catching sight, and is modified with the purpose of gauging consumer interest for future aftermarket products.
Apart from the eye-popping hue, the Supra Wasabi has large, flat wing, and a redesigned front fascia accompanying a massive front splitter. Apart from the body kit, the Wasabi Concept stops on a set of Brembo B-M six-piston calipers with slotted two-piece rotors, and a custom wheel.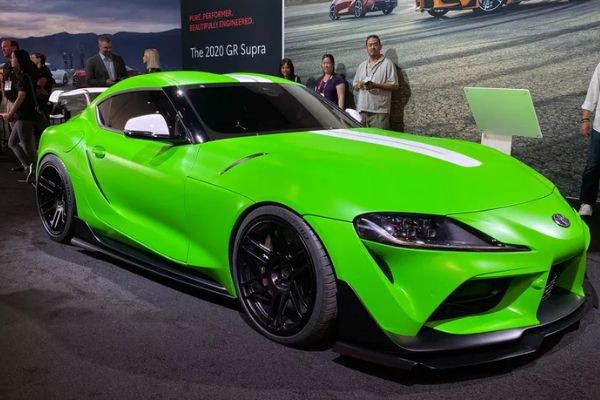 Hopefully, the Wasabi concept will make you want to buy Supra mods!
7. Toyota Supra GT4 Concept
Introduced way back at the 2019 Geneva Motor Show in March, the Toyota Supra GT4 Concept's appearance at this year's SEMA Show also marked its American debut.
Built by Toyota GAZOO Racing, this Supra was given a motorsport-grade ECU, anti-roll bars, and Brembo brakes. The 3.0-liter turbocharged inline-six engine has been tuned to make 429 horsepower and 650 Nm of torque, significantly more than the standard variant.
The GT4 Concept is a track-only car, but it's only a matter of time until Toyota actually makes this one available for the mass market.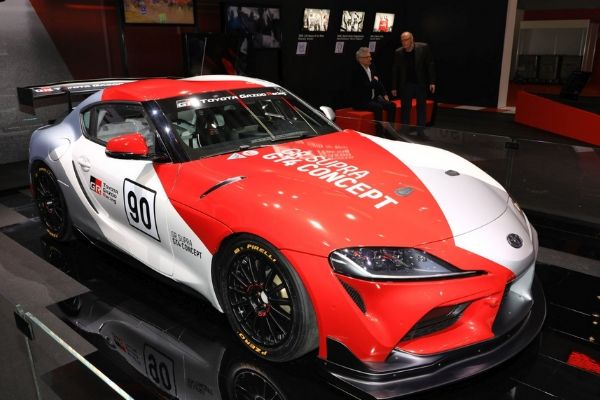 We'd want to see the GT4 concept actually compete in an officially-sanctioned race
Did you enjoy this list of unique one-off Supras? For more automotive news, keep reading Philkotse.com!

Know more about Toyota Supra 2023

The Toyota GR Supra is a 2-seater sports car that is available in the Philippines at a price of Php 4,990,000. It can go up to Php 5,090,000 if the Ice Gray body color option is chosen, with five other paints priced at Php 5,050,000. Only one variant is available locally which uses a BMW-sourced 3.0-liter inline-6 twin-scroll turbocharged gasoline engine that generates 335 Nm of torque and 500 Nm of torque. This engine is connected to an 8-speed automatic transmission as standard. Dimensions-wise, this iconic sports car spans 4,379 mm in length, 1,854 mm in width, and 1,294 mm in height, with a wheelbase of 2,470 mm and a ground clearance rated at 115 mm. In the local market, the Toyota Supra competes against the likes of Ford Mustang, Nissan 370Z, and Porsche 718.

Cesar G.B. Miguel
Author