Say hello to the more aggressive and sportier Toyota Wigo.
You might have heard about the Wigo facelift before when Toyota Indonesia released it in the Indonesian market last March 2020. In case you're wondering, the Wigo is marketed as the Agya in Indonesia.
The new Wigo is fitted with cosmetic upgrades that give it a fresh, fiercer, and sportier appearance as compared to its predecessor.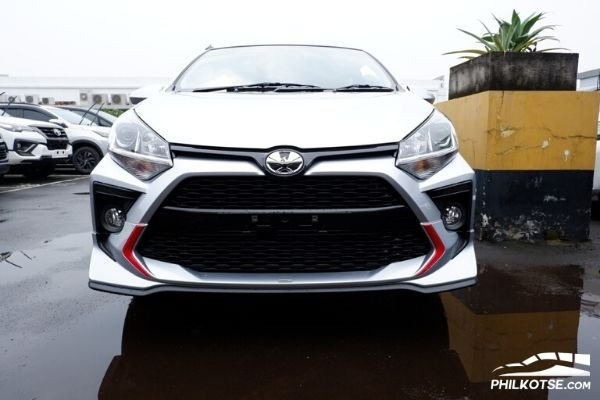 Will we see a similar sporty front fascia design? (Photo is based from Toyota Agya)
The facelifted Toyota Wigo that debuted in Indonesia is equipped with a 1.2-liter engine that is capable of producing 87 hp at 6,000 rpm and 108 Nm of torque at 4,200 rpm.
It is mated to either a 4-speed automatic transmission for the top-spec variant or a 5-speed manual transmission for the base variant.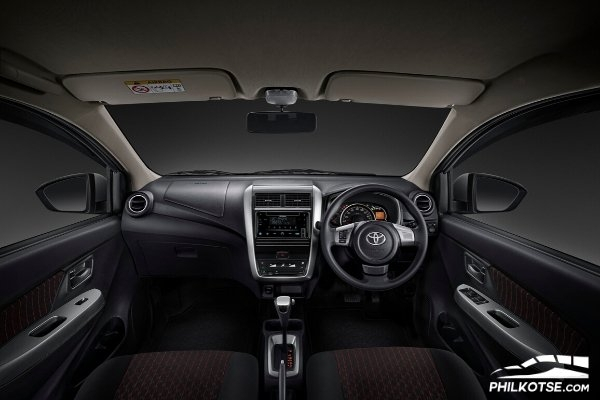 Interior view of the Toyota Agya
Now, the Wigo facelift is coming to the Philippines and is set to be launched online on June 15, 2020 by Toyota Motors Philippines (TMP).
No specs have been released just yet but we can expect it to be as aggressive-looking as the one in the Indonesian market. And since it's just a facelift, expect the same engine and transmission options of the current Wigo available locally.
We can also expect some new features like a new and sportier front fascia, improved side skirts, altered taillights, and new alloy wheels. Inside, it may be equipped with a new push-start ignition, a revamped infotainment system, and a new A/C control panel.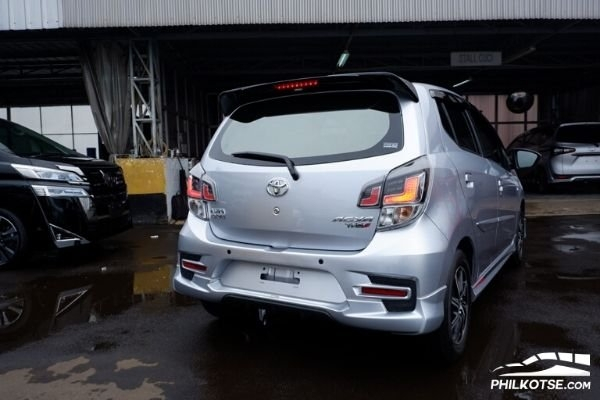 We are excited to see this on Philippine highways (Photo is based from Toyota Agya)
>>> Related: Toyota Vios downpayment and installment price
However, TMP hasn't released any official pricing for the Wigo facelift but we can expect it to be around the same price point as the current Wigo available in the market.
The Wigo is arguably one of the best-selling Toyota in the local market. Last year, TMP reported that the Wigo tallied a total of 18,183 units sold.
Stay tuned here at Philkotse.com for the latest update about the incoming Toyota Wigo, as well as other automotive news you should know about.
Know more about Toyota Wigo

If you're looking for an entry-level hatchback from a quality car manufacturer, one of your best options will be the Toyota Wigo. This hatchback offering from Toyota Motor Philippines is perfect for those buying a car for the first time or for young professionals living in the city. The Toyota Wigo has a rear spoiler, sporty front fascia, and third brake light. All angles of this hatchback exude fun and excitement. In other Asian countries, Toyota Wigo is called Toyota Agya and Daihatsu Ayla. In the Philippines, this car claims its position as one of the best-selling vehicles consistently every year. The Toyota Wigo has undergone a facelift and now has additional features, including LED taillights and projector lamps, not to mention its fascia that radiates aggressiveness. Although Toyota Wigo is a small car, it provides ample legroom for passengers in the backseat. Steering wheel controls, iPod player with Navi display, and 4-speaker audio system are available in the G variants. Seat belt warning, ABS, and airbags are standard. The G variants, however, comes with extra safety techs such as alarm systems and vehicle immobilizer. Powering the Toyota Wigo is a 1.0-liter gasoline mill that produces 66 hp and 89 Nm of torque. It can be paired to either 4-speed automatic or 5-speed manual transmission. This hatchback is available in five colors: Red, Black, White, Gray Metallic, Silver Mica Metallic, and the new color option, Orange Metallic.

Rex Sanchez
Author
Rex found his passion for cars at a young age. He loves anything with an engine – which includes cars and planes. Right now, he is pleased to impart that passion for cars to a professional level under Philkotse as staff writer.