Read full our in-depth review for the Toyota Wigo 2018 Philippines in terms of specs, price, interior, exterior, accessories, pros & cons and more.
In this review...
Introduction

Exterior

Interior

Performance

Safety & Security

Specsheet

Price list

Pros & Cons
1. Toyota Wigo 2018 Philippines: Dominant position in the mini hatchback segment
Speaking about low-price cars, A – segment hatchback is one of the best choices. With the cost under 1 million pesos, it literally runs at the most basic standard for a car. People always say that you get what you paid for, but is it totally the truth?
Well, consumers now have the right to demand more than basis even with their not-too-much savings. If you are looking for an affordable car that still suits your basic needs yet still have not come up with any idea, we are glad to introduce to you our in-depth review for the new Wigo.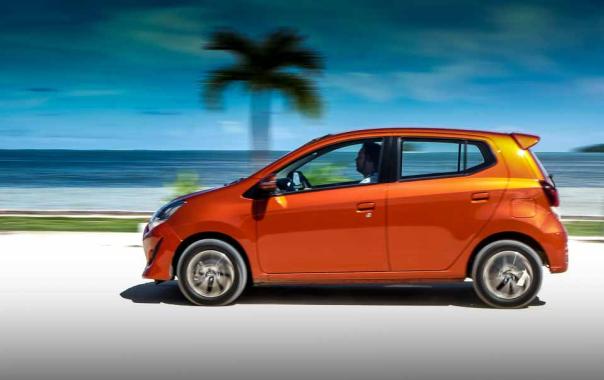 Toyota Wigo 2018 Philippines - Best hatchback solution for your economy
This brand-new Toyota hatchback has been made over with new gorgeous look, and some more new equipment as well, due to this year's improvement. Also, there is a much-needed boost to the engine performance under the hood. Of course, the price for this new guy increases a little. The question here is: Is the revamp worth that increase in price?
Now, we will break it all down to find the answer for the above question via this Toyota Wigo 2018 Review by Philkotse.com.
2. Toyota Wigo 2018 Exterior
Firstly, let's take a look at the Toyota Wigo 2018 exterior.
It could easily be seen that the entire front fascia has been nearly made over to give the car a more lively look. New headlights have an increase in both width and length, which show a bug-eyed look but still remain pretty stylish. Besides, unlike its previous model which divided the grille into two parts, those parts have currently merged into one and have got so much bigger that almost take up the entire front bumper.
Plus, the trim bar pieces are designed to be slimmer which allows the engine to inhale much larger amount of air. The foglight are no longer in triangular shape, but in the shape of eyelashes, one of the highlights of the car. With all of those together, it could be said that Toyota has made the front look more playful and modern compared with previous models.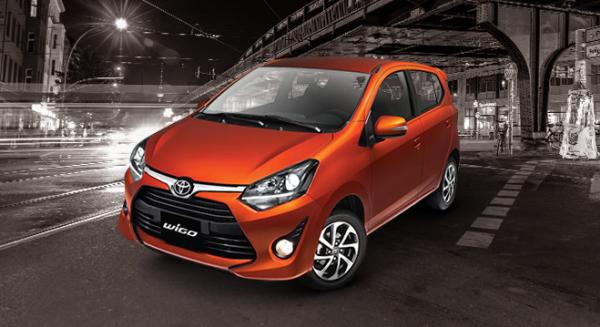 The entire front fascia has been nearly made over to give the car a more lively look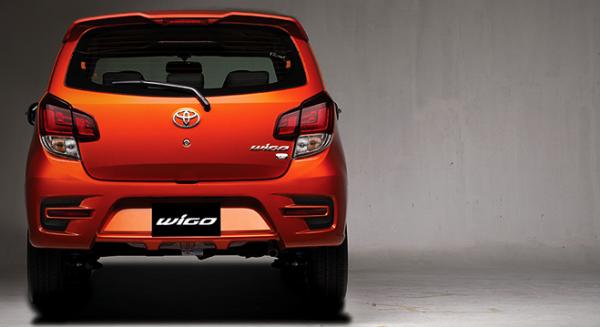 The rear-end is sportier than ever
That's enough for front fascia. About the rear design - sportier than ever. The rear bumper now has two reflectors repositioned on its two sides. The taillights are slightly bigger and as a result, take up a little space of the tailgate but they're still absolutely gorgeous. Further, the light design gets a little edgy, making us feel the sportiness clearly. In addition, the new wavy-designed spoiler has taken the place of the old flat wing before.
To sum up for this part, we can state that Toyota has made a really good move to turn the Wigo's old commonplace design into the same look as a sport car. Every single edges look delicate than ever. All the replacements are reasonable. Although it can not be compared to many high-class models, the overall is still interesting.
YOU MAY WANT TO READ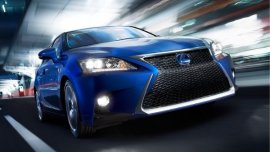 Model Price Philippines
₱ 2,458,000 - ₱ 3,178,000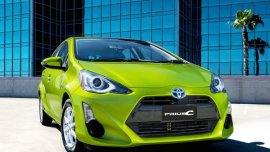 Model Price Philippines
₱ 1,970,000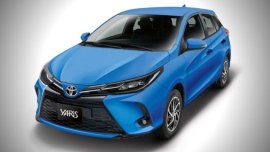 Model Price Philippines
₱ 973,000 - ₱ 1,114,000
3. Toyota Wigo 2018 Interior
A little surprise is that, not only the outside but the Toyota Wigo 2018 interior is also spotted with some colorful designs. Unlike the usual inside look which is mostly on gray or black, Toyota puts some orange strings on the seats, some cloth - trimmed on the door and even highlights on the touchscreen.
This smart idea combining with the car's new appearance has created an harmonious overall. Although the car moulds are made completely out of plastic, there aren't any signs of stability lacking.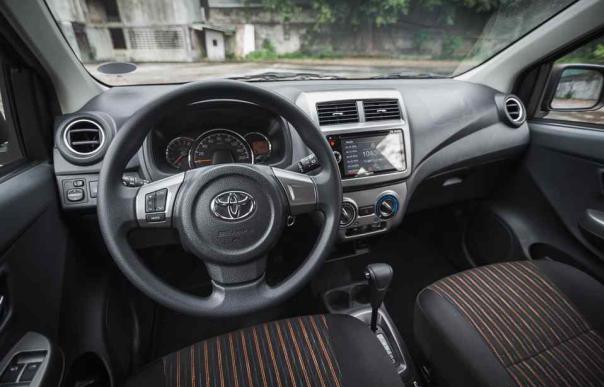 Toyota puts some orange strings on the seats
It would be a shortcoming if we skip the revamped entertainment system of the new Toyota Wigo 2018. The navigation module which is missing from previous generations has now featured in the brand new car. Consumers can control the audio while driving without any risks of danger thanks to new audio panel mounted on the steering wheel. In point of fact, you will not see this feature commonly on other cars in this segment.
Additionally, new update will enhance the way you enjoy in-car music because Toyota generously added in two more speakers at the back of the car. Who can resist that kind of fun during long journey in car? Unfortunately, the center armrest is not part of the interior. Also, hope that in the next innovation, the steering column could be adjustable.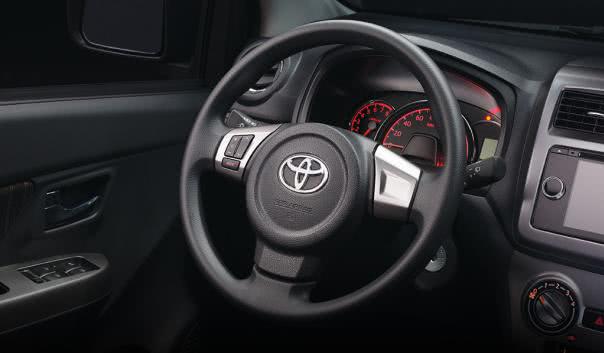 Hope that in the next innovation, the steering column could be adjustable
Speaking of space, the Toyota Wigo 2018 model is worth consideration for families. The ideal number of people which should fit in the car is four. But the inside space is capable of accommodating up to five people. Group of five can comfortably sit in the car without worrying about head space and legroom.
However, the trunk space behind is not that generous. It is enough for some stuff for overnight trip, but you have to fold down the rear seats in exchange if you need to carry more items.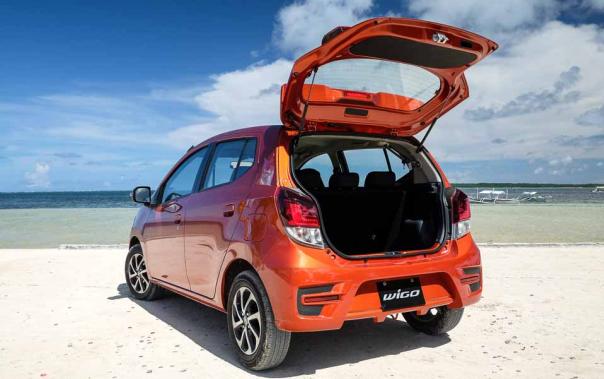 The Wigo's space trunk is good enough for low or medium demand of carrying stuff
4. Toyota Wigo 2018 Review: Performance
Even though the Wigo is assembled with the existing 1.0-litre 3-cylinder engine from the predecessor, it shows some more advantages in performance. Somehow there is still a little increase in power output under the hood.
Concretely, the engine now make 66 PS and 89 Nm of torque. That means the horsepower is up by 1 and 4 Nm up for the force of moment, which is significant. A 5-speed manual transmission is available in addition to the traditional 4-speed automatic.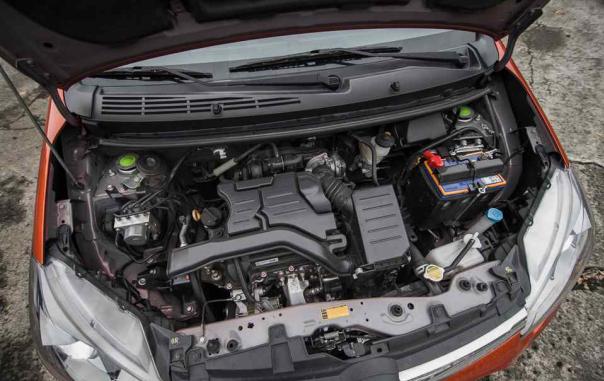 The Wigo is assembled with the existing 1.0-litre 3-cylinder engine from the predecessor
Many people will not expect much when they see the short wheelbase of the car, not to mention its small wheels. But after taking it for a ride, you will feel the different way. This brand new Wigo is able to function softly on normal roads, there is some heaving but not significant. No problems have been detected while seating at the back of it. Overall, this is acceptable in the price range and its segment.
If you tend to drive on tough terrains, put this out of your wishlist. After all, Wigo is still a low-price car, you shouldn't expect more. But in case you don't need that, the Wigo is reliable. Due to the increase of torque, it is outstanding than others in segment.
There's also another negative point for Wigo. The transmissions can't decide whether to shift from second to the third. Maybe it should be equipped with the continuously variable transmission (CVT).
Although, the 4-speed automatic transmission is not new, but the result of fuel saving is surprising. In the ideal traffic load, which alternately light and heavy, the monitors showed that the Wigo went 10.7 km/L, after continuously over 300km. That is pretty good despite its limited fuel tank.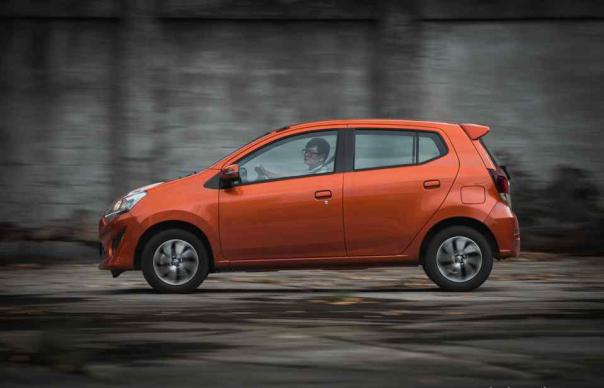 The Wigo provides a high visibility, thanks to its bigger windows all around
The Wigo sporty design allows it to swiftly run on the street, also parking is not a problem. Besides, you can feel a stability while driving this car, even in an emergency situation as this soft-driving car still doesn't get unstable.
If you don't have to carry much of weight, the brake is working fine, but the pedal is not smooth enough. The Wigo provides a high visibility, thanks to its bigger windows all around. That also makes the inside wider than it looks.
For some people, missing of steering adjustment is a huge. At least, the steering wheel is small enough not to let driver's leg rub against it. The same story comes with the seats. Seat space is kind of comfortable, but that gap between them is not satisfied at all. It will be a little bit high demand, but that would be great if the car is using some noise deadening technique and cabin vibration reducing as well.
5. Toyota Wigo 2018 Review: Safety & Security
Safety features in the Toyota Wigo 2018 model include:
Airbags (Driver's and front passenger's)
Anti-Lock Brake System (ABS)
Immobilizer
Security Alarm
Electronic Door Locks
6. Toyota Wigo 2018 Specs in the Philippines
Toyota Wigo 2018 Specs* in the Philippines
Overall
Name
Toyota Wigo 1.0 G AT
Body Type
Hatchback
Dimensions
Length
3,600 mm
Width
1,620 mm
Height
1,520 mm
Number of Doors
5
Number of Seats
5
Engine
Engine Size
1.0 L
Displacement
998 cc
Number of Cylinders
3
Number of Valves
12
Transmission Category
4-Speed Automatic
Performance
Power Train
Front-Wheel Drive
Max Output
66 hp @ 6,000 rpm
Max Torque
89 Nm @ 4,400 rpm
Fuel Type
Gasoline
Fuel Capacity
33 L
Features
Wheel Material
Alloy
Wheel Size
14 inches
Air-Conditioning System
Manual Dial Cooler
Entertainment System
Navi-ready Display Audio
Connectivity
USB port and Aux-in
Navigation System
Yes
Power Steering
Yes
Power Windows
Yes
Steering Wheel Audio Control
Yes
Safety Features
Driver's Airbag
Yes
Front Passenger's Airbag
Yes
Anti-Lock Brake System
Yes
Immobilizer
Yes
Security Alarm
Yes
Electronic Door Locks
Yes
*Of note, those specs above belong to the range-topping Toyota Wigo 2018 1.0 G AT.
>>> Read related posts:
7. Toyota Wigo 2018 Price in the Philippines
It's time we answer the question from the beginning.
Back in 2014, the top-of-the-line Wigo was released at the price of P534,000. However, a range-topping Toyota Wigo 2018 now costs you P681,000 due to the new excise taxes. With all the upgradings and innovations we have mentioned above, yes, it's worth in some ways.
Although, the hatch has some weak points, Wigo is still perfect to be your very first car. Now, let's turn you gaze to the following table of the up-to-date pricing for the latest Wigo in our country.
Toyota Wigo 2018 price in the Philippines

| Model | Price |
| --- | --- |
| Toyota Wigo 1.0 E MT | P542,000 |
| Toyota Wigo 1.0 G MT | P581,000 |
| Toyota Wigo 1.0 G AT | P681,000 |
>>> Click to get to our regularly updated list for Toyota Wigo for sale in the Philippines
8. Toyota Wigo 2018 Review: Pros & Cons
Below is a summary and ratings for the new Wigo for those who are lazy enough not to read full our Toyota Wigo 2018 Review.
Toyota Wigo 2018 Ratings
Performance

★★★

★★
Design

★★★

★★
Handling

★★★

★★
Comfort

★★★

★★
Value for Money

★★★★

★
Overall

★★★

★★
Toyota Wigo 2018 Pros & Cons
 Pros
Cons

Perfect dimension for city driving
Facelift version has a sharper and more athletic look
Generous interior space
Affordable price

Smaller exterior dimensions
Only equipped with basic equipment
Not really fuel efficient
Difficult to use the manual transmission
Also being a strong player in hatchback segment is the Hyundai Eon. Please refer to our Hyundai Eon 2017 Review to have a better Hyundai Eon vs Toyota Wigo comparison.
>>> Our reviews for other hatchbacks of the same segment:

Recommended articles