You can make a tough truck look and feel even tougher.
The Ford Ranger is a solid contender in the midsize pickup segment, with a combination of looks, capability, and performance that lets you tackle your to-do list with ease. Its rugged exterior is matched by an interior that offers space and comfort as you breeze through your tasks, whether as a lifestyle or workhorse truck.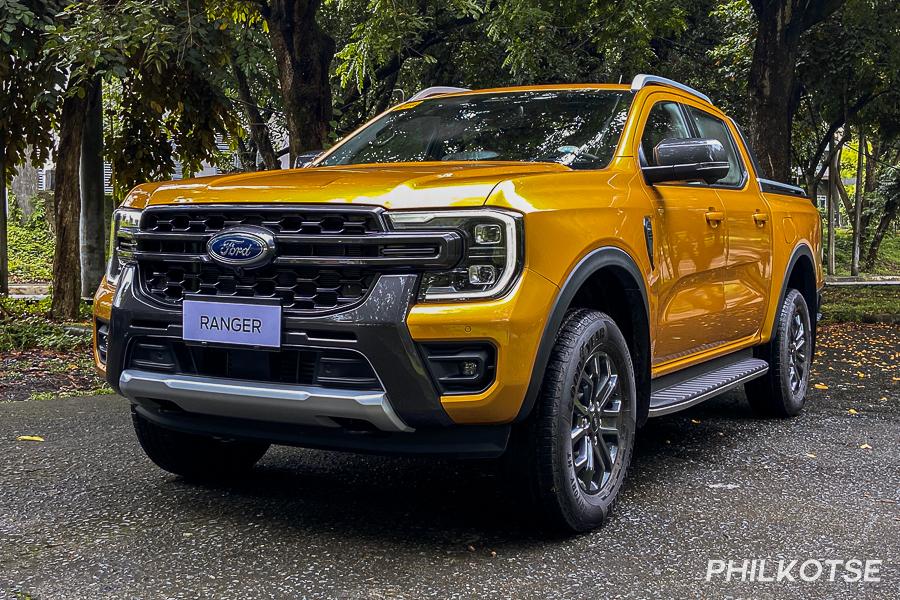 Next-gen Ford Ranger
However, a carmaker can't possibly account for billions of individual preferences across the globe for a particular model, and you'll eventually be toying with the idea of sprucing up your all-stock rig. As such, the Blue Oval company shared three inspirations that can help you upgrade your Ranger.
1. Ford Ranger modified: Camping
If you have a truck built to drive through off-roads with ease, then going camping should be on the top of your list. You will discover places that normally don't get visited by wanderers. Based on the inspiration from Ford, you can install a rooftop tent so you can comfortably sleep at night on the road.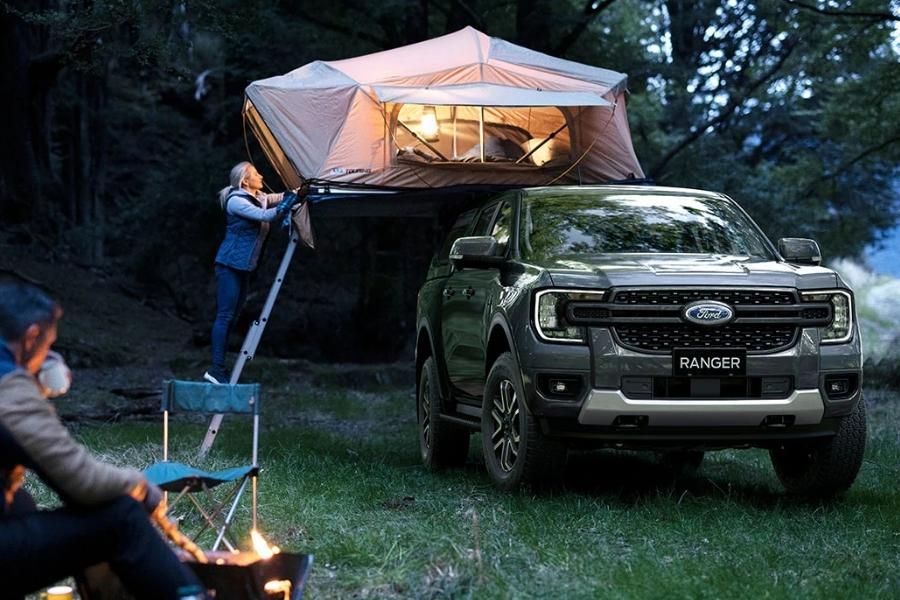 Ford Ranger Camping
A bed roof is mounted on the truck to hold the camp in place. And at the back of the Ford Ranger Camping, a slide-out camp kitchen is installed. With this, you don't have to leave your camping spot to visit a nearby fast food restaurant to fill your stomach.
>>> Related: 
2. Ford Ranger modified: Touring
By definition, touring cars are designed to keep your long road travels as comfortable as possible. The Ford Ranger Touring aims to do just that with the addition of accessories such as side mirror extensions. This help you see the rear-end part of your truck despite pulling a trailer that adds space for cargo.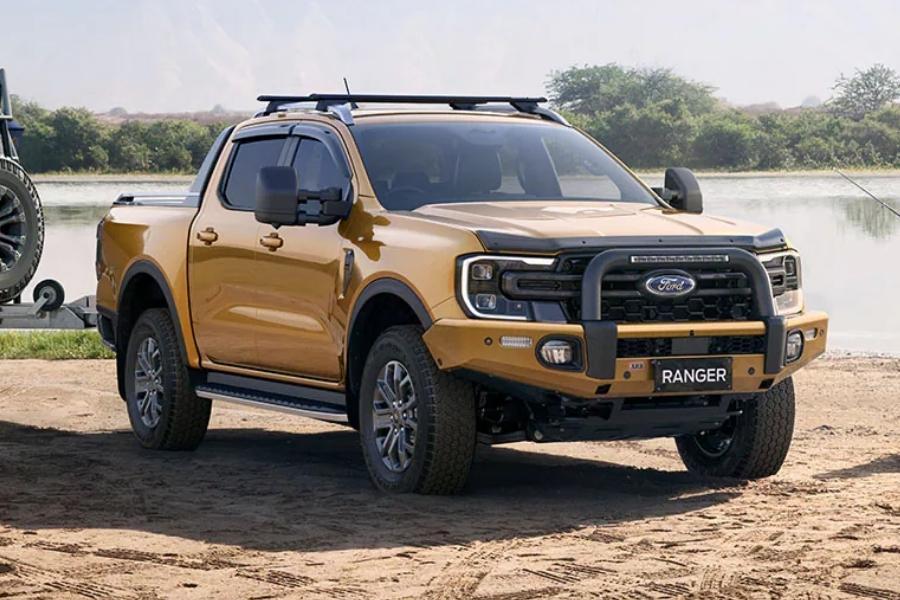 Ford Ranger Touring
Safety can be compromised due to the trailer attached to the back of your truck. To offset the risks, Ford recommends you install a bull bar on the front fascia. It will protect your truck in case you are about to get into a front collision. Moreover, the bull bar comes with a lighting strip for better visibility at night.
>>> Related: 
3. Ford Ranger: Off-Road
Ford said that the next-gen Ranger is in its smartest, most versatile, and most capable version yet. The American pickup truck run through even the most challenging off-road terrains thanks to its potent drivetrain. But a few improvements from accessories can take your vehicle further.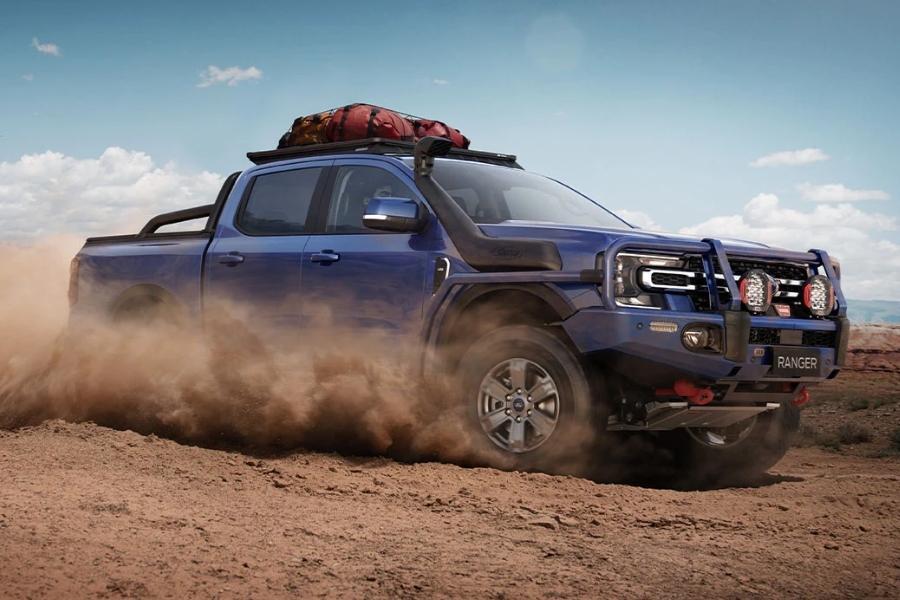 Ford Ranger Off-Road
To improve the wading depth, the Ford Ranger Off-Road inspiration is installed with a snorkel on the right-hand side of the vehicle. A roof rack can complement the bed in hauling your cargoes on your road adventures. And at the front fascia, a bull bar with two auxiliary lights is mounted for lighting the road up.
To note, the said accessories are only available in markets where ARB 4x4 is offered. As of this writing, Ford Philippines isn't offering the said packages to us Filipino consumers. But you can still find similar accessories in the aftermarket to suit up your pickup truck.
Need more tips to turn stock into sensational? Find out more at Philkotse.com.

Know more about Ford Ranger 2022
The 2023 Ford Ranger is a 4x4 or 4x2 pickup truck. It is the latest version of the said model, and as of its launch in the Philippine market, it has a total of eight different variants.
These are the top-spec Wildtrak 4x4, Wildtrak 4x2, Sport 4x4, Sport 4x2, XLT 4x2, XLS 4x2 AT, XLS 4x2 MT, and the entry-level XL 4x4.
Under the hood of the new Ranger are two-different diesel mills. For the Wildtrak 4x4, it uses a 2.0-liter biturbo that can churn out 210 horsepower and 500 Nm of torque. It is also the sole trim that uses a 10-speed automatic tranny.
The rest of the all-new Ranger then gets a 2.0-liter turbodiesel that can produce up to 170 horsepower and 405 Nm of torque. Only the XLS 4x2 and the XL 4x4 may come with a six-speed manual. The other non-biturbo trims then use a six-speed automatic.
Size-wise, the all-new 2023 Ranger is 5,370mm long, 1,918mm wide, and 1,884mm in height. They also offer a wheelbase length of 3,270mm, and a ground clearance of 235mm.
Locally, the 2023 Ford Ranger faces the Toyota Hilux, Nissan Navara, Mitsubishi Strada, Isuzu D-Max, Mazda BT-50, etc.

Rex Sanchez
Author