Want more utility and off-road capability from your Everest? Here's how.
Congratulations, you now own the next-gen Ford Everest. If not, then there's a big chance that you're considering it since you're reading this article, right?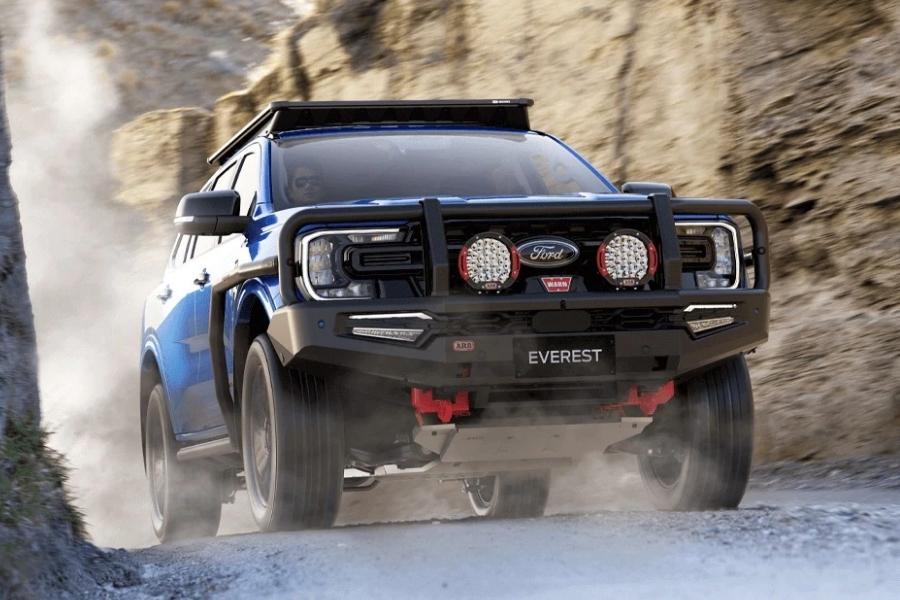 Next-gen Ford Everest
For those who already own the Ford SUV, you'll know it's a great buy. It has seven seats, as well as a lot of room for your stuff, and it's powerful too.
You've also noticed that the Ford Everest already looks great in stock form. Its stance, at least for an SUV is perfect, and its exterior styling has just the right amount of toughness without being too showy.
Now you're thinking of modifying your Ford Everest. It is, after all, one of the next steps after several months (or even weeks) after ownership. But for some of you, this might be the first time that you've ever bought an SUV, or a vehicle for that matter. So, where do you start?
To aid you in modifying your Ford Everest, here are some ideas that you might want to consider.
Ford Everest modified: Accessories
Starting off, let us talk about the easiest way to upgrade your Everest first. We're talking about accessories which are intended to maximize the practicality and utility of your Ford midsize SUV.
First, there are the interior modifications. These include a cargo net, a cargo liner, and the cargo cover. The first two mentioned are the cheapest, but most practical mods you can add to your Everest.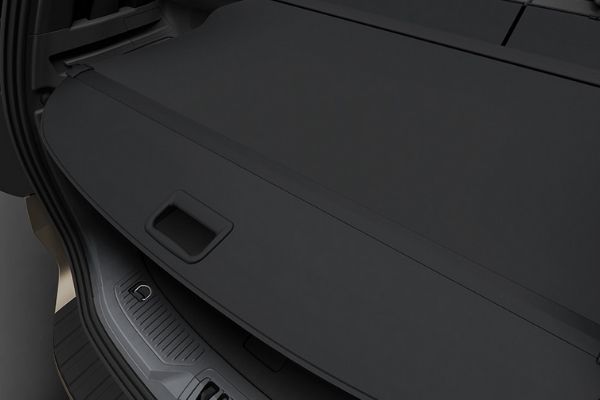 This accessory might also deter thieves who are eyeing your possessions
The cargo net enables your SUV to hold smaller things and not just letting them roll around in the trunk, and the cargo liner is there to protect your shiny Everest trunk.
You can also consider a cargo cover, which is pretty useful if you want to keep prying eyes away from your possessions inside your Everest. This accessory also comes with a simple pull handle and you can even fold it when not in use.
Next up are accessories that can provide extra exterior utility. First off is a crossbar which you can install directly onto your Everest's roof rails. The crossbars are designed to be able to carry heavy weight for your off-road needs.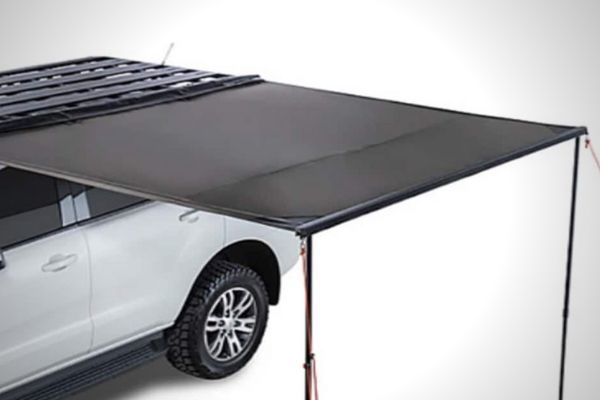 It's camping made easy
Then there's a cargo basket, which is available in small or large sizes. Depending on the product, it can come with its own aerodynamic wind deflector, as well as vary in size.
That means plenty of room for luggage, camping equipment, toys, etc. For this useful cargo accessory, you can experience a convenient camping adventure.
And lastly, there's a sun-seeker that can amount up to P19,600. It's a retractable roof that can be easy pulled out from its own container attached to a roof rack.
You can even expand it with several side-walls to turn it into a tent. It is a very useful tool for camping and outdoor activities.
>>> Related: List of all Ford SUVs in the Philippines: Price list with Brief review
Ford Everest modified: Aftermarket Wheels and tires
When it comes to wheels and tires, there are a lot of brands that can be fitted to the Ford Everest. If you're into tough-looking, off-road-ready wheels, then there's the Australian brand called Grid, which offers a lifetime structural warranty.
If you're interested in Grid wheels for your Everest, you can visit them at the official BCC Wheels Premier Facebook page. They also have a shop located in Santa Mesa Heights, Quezon City.
Rota also makes the Trail R17 offroad wheels. These are more low-key than the typical aftermarket off-road wheel. Without a doubt though, they're just as tough. If you want this wheel, then you can visit the Official Rota Wheels website here.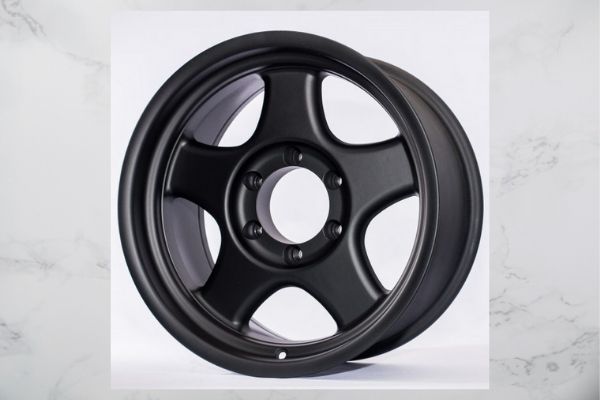 The Rota Trail. Simple but tough
For tires, it really depends on what you want to do with your Everest. If you just want a reliable daily radial that can also handle light off-roading, then we recommend the Eldorado Wild Trail CTX Radial.
For a full-on off-road machine, consider the Falken Wildpeak AT3W, or the Cooper Discoverer STT Pro if you want a more affordable set.
>>> FORD EVEREST 2012 FOR SALE
Ford Everest modified: Aftermarket Suspension and lift kits
Before talking about lifts kits, do note that as we've mentioned in the Modified Ford Ranger Raptor article, changing the ride height, the wheels, tires, and the suspension will also have an impact on a car's driving characteristics. The same goes for the Ford Everest. Be warned.
With that out of the way, the Ford Everest that you're modifying for hardcore off-road use can really use more suspension travel and ground clearance. One way to do that is by installing a suspension lift kit like the Old Man EMU kit.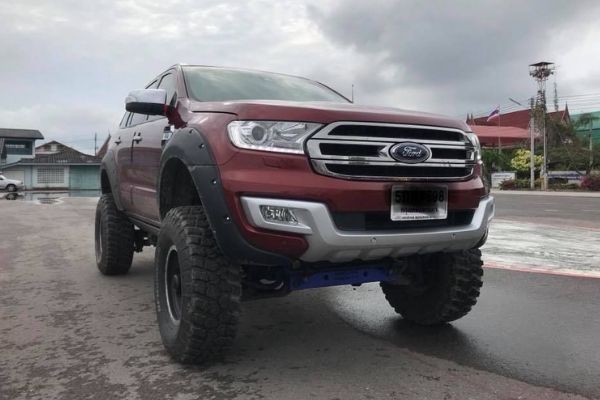 Here's what an Everest with a lift kit will look like (old model)
If you're wanting more in the way of grip, better handling, as well as a more precise on-road or offroad driving experience, then you'll want a large rear sway bar.
These work by increasing the roll stiffness of your Everest's rear end giving it a more "neutral" handling characteristic such as more predictability, safety, and stability.
Note, however, that some sway bars will reduce articulation so be careful about choosing a sway bar. For this part, we recommend getting a SuperPro branded one.
>>> Related:
Ford Everest modified: Aftermarket Tow bars
Guess what Everest owner, your Ford Everest, regardless of engine and/or trim level it has, can actually tow. But you can't just tie a cable to some part of your chassis because 1) that's dangerous, and 2) it might damage your vehicle.
So in order to tow properly, we recommend getting a tow bar. What's a tow bar? Well essentially it's a sturdy length of metal attached to the Everest's chassis positioned just below your rear bumper.
For one that already comes with a tow ball hitch, we recommend the Hamer rear Summit Bar, which costs around P36,000 from partspro.ph.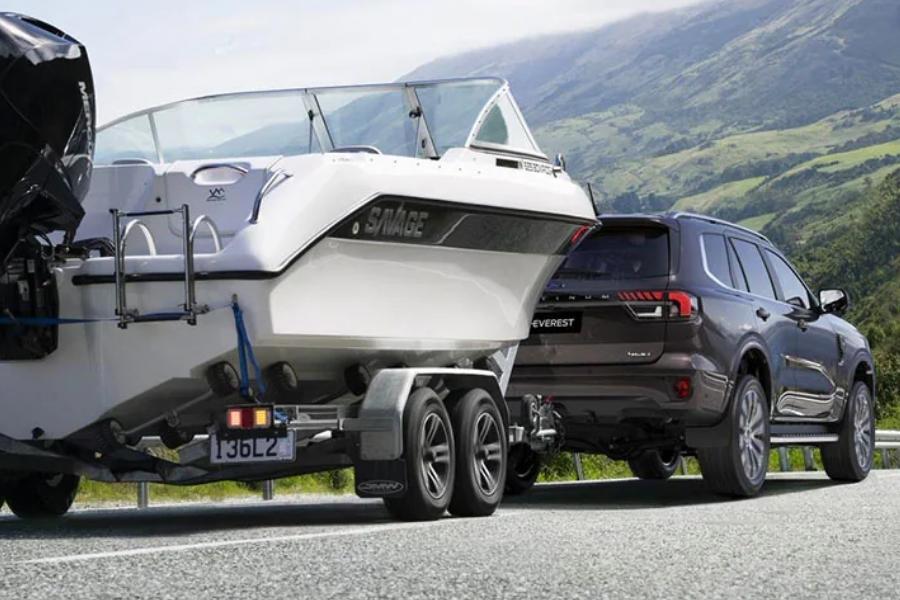 Drag around your boat, your jetski, your several sacks of rice, half of your stock of live chickens, etc.
Modifying your Everest: Final takeaway
Just like our other guides on car mods, we do not recommend any modifications to your engine. The Everest itself already makes a ton of torque, especially the bi-turbo versions, and it's already one of the most powerful SUVs you can buy on the Philippine market today.
Also, swapping out parts to make more horsepower will have huge consequences on your engine reliability, longevity, and your fuel economy. So if you're just starting out your modified SUV journey, leave the engine alone – at least for now.
ARB 4x4 is an official partner of the Blue Oval company when it comes to aftermarket modifications. But as of this writing, it isn't available in the country just yet. One can only hope that Ford Philippines will introduce ARB 4x4 accessories to Filipino consumers so we can get genuine next-gen Everest modification kits.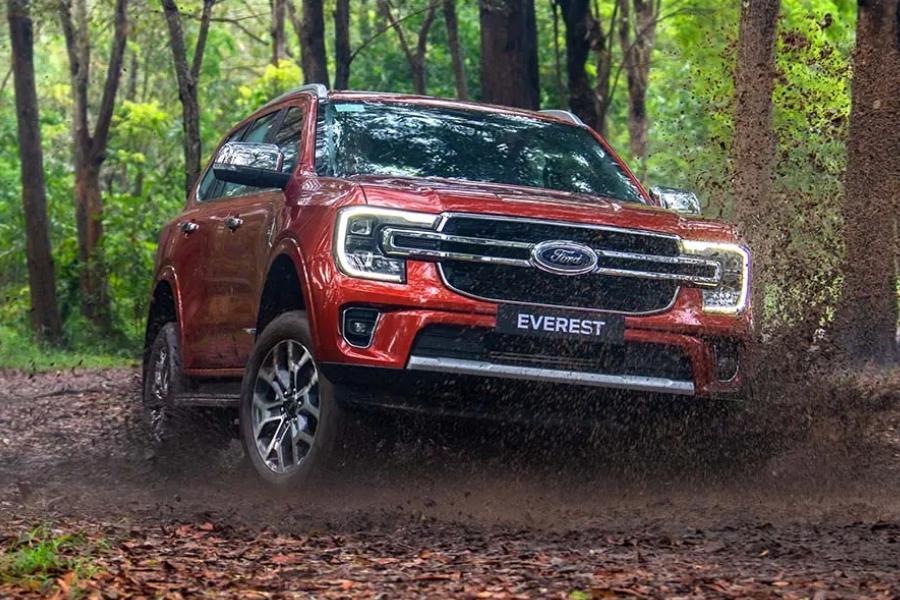 If you just bought your Everest new, drive it around for a few months before modding it. Learn how it handles first
For more ideas on how to modify your beloved vehicle, keep reading here on Philkotse.com.

Know more about Ford Everest 2022

Cesar G.B. Miguel
Author