Want to make your Ranger Raptor more awesome? Here's how.
The Ford Ranger Raptor. It is one of the most powerful pickup trucks ever sold here in the Philippines currently. Note also that the Ranger Raptor is also one of the more affordable choices to get into high-performance vehicles available to Pinoys right now.
As such, the Ranger Raptor has gained quite a following in just a short span of time since it was released.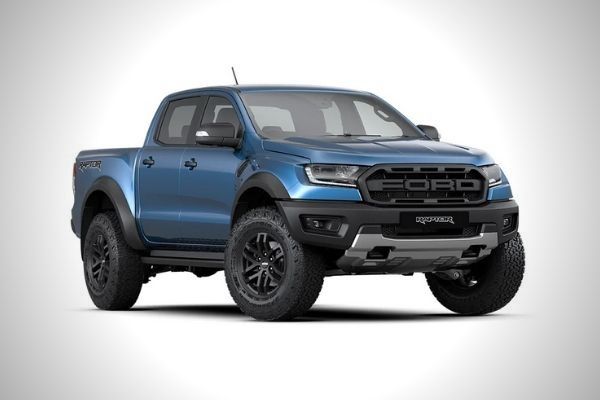 And of course, the Ranger Raptor is one of the fastest pickup trucks in the Philippines right now
Now for some of you readers who are already proud owners of this incredible Ford vehicle, you might have been bitten by the car modification bug by now. But being as incredible as it is in stock form, now you're wondering; where do I start? How do I have Ford Ranger Raptor modified?
Well, we might have a few suggestions for you guys.
PROJECT BLUE - Ranger Raptor // UPGRADED RAPTOR
1. Tougher Wheels
The factory Ford Performance wheels of the Ford Ranger Raptor are already tough. But for the sake of making your Raptor truly unique, some of you might be itching to replace them.
For this, we suggest wheels like the eight-spoke Fuel Maverick, the simple but classy looking Fuel Zephyr, and of course, all the Raptor wheels from Black Rhino.
Now these all come in a variety of sizes from the smaller than stock 16-inch, to 22-inch. We suggest sticking to the stock 17-inch size to not compromise or change the handling of the vehicle.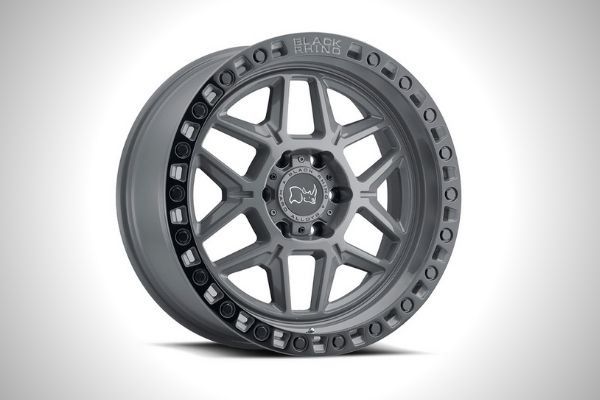 How tough are ya? Tough enough to gargle peanut butter
>>> Related: 2021 Ford Ranger Raptor: Expectations and what we know so far
2. Better Tires
Now like the wheels, we suggest staying in the 285/70 measurement for the Ranger Raptor's tires. There are however some choices for you depending on what you intend to use your Ranger Raptor for.
For instance, if you want to go fast on rough roads, we suggest keeping the stock BF Goodrich all-terrain Baja Champions that the Raptor comes with. If however you want to go fast on the highway, we suggest the Eldorado Wild Trail CTX Radial.
If you want to go full on off-roading, then there's the Falken Wildpeak AT3W and the Cooper Discoverer STT Pro if you want to go slightly cheaper. If money is no question, and you want to climb a mountain for some reason, then we suggest going back to BFGoodrich with a set of All-Terrain T/A KO2s.
>>> Related: This modified Ford Ranger Raptor brings 'Pimp My Ride' back to life
3. Let there be light
The Ranger Raptor has a lot of useful auxiliary lights inside and out. There's the front dome light, the rear dome light, the puddle light, and the license plate light.
These however can be too dim for some so upgrading these to LEDs might provide a great quality of life upgrade for you. Also, these are some of the easiest to DIY upgrades for the modified Ford Ranger Raptor.
All you need is a flathead screwdriver, two 28mm globes for the map lights, a 12SMD globe for the rear dome and the puddle light, and an 8SMD for the LED license plate, which is bright enough to be more visible but not enough to blind someone.
For the same reason, we also do not suggest upgrading the reversing lights and the headlamps to something that has more lumens because we don't want you breaking any laws regarding car modifications.
4. Let's go snorkeling
In a lot of off-road situations and some on-road situations especially here in the Philippines (floods), you will encounter bodies of water. Sure, the Ranger Raptor has a deep water wading depth of 850mm (2 feet) but to be safer than sorry, we suggest installing a snorkel.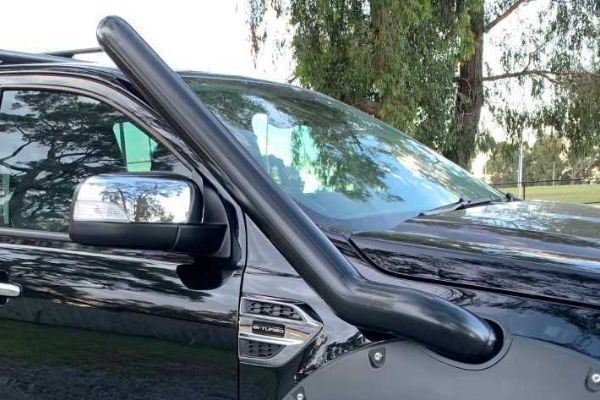 Having this bad boy can make the Ranger Raptor more effective in fording bodies of water
Snorkels for having Ford Ranger Raptor modified range from Php 24,721 to the more expensive snorkel-airbox combos that cost as much as Php 49,442.
For those of you wanting to take your Raptor on serious off-roading trips, highly suggest getting the snorkel-airbox one. Note however that these prices are estimates and you might even find more affordable snorkels here in the Philippines.
5. Win with a winch
A winch is useful in many off road situations because one of the most common yet annoying circumstances one will encounter out there in the wild is being stuck in mud.
As such, a very useful tool for the Ranger Raptor is a winch bumper. Also you can pull out other vehicles with a winch too for good guy points.
>>> Related: [Philkotse pick] 9 must-have accessories for your pickup in 2020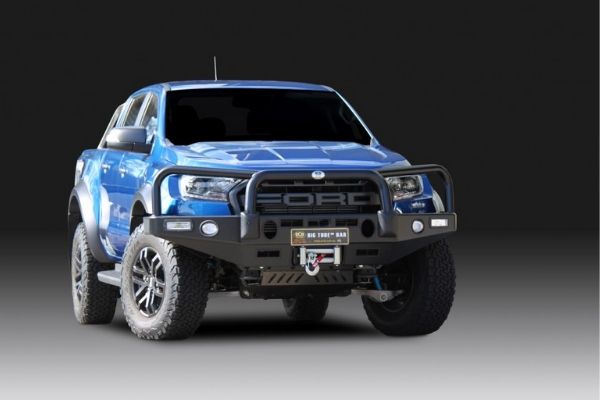 These aftermarket off-road bumpers also makes the Raptor more intimidating too
Now you can't just bolt on a winch on the Raptor. As such, most will come in a beefy looking, steel winch-bumper package. So not only does it come with a winch, the rugged bumper itself will protect your Ranger Raptor from nasty bumps on rough terrain. Plus it makes the truck look more intimidating too.
If you're interested, you can visit the Top Offroad Philippines Facebook page as well as ARB 4x4 Accessories.
>>> Related: Modified Ford Ranger: Tips & tricks to upgrade your lifestyle pickup
6. Beefy roof racks
To complete the tough and adventurous look of the Ranger Raptor, we also highly suggest getting a good beefy roof rack.
Not only can this accessory improve the exterior of your Raptor, it will also add a great deal of utility because roof racks can actually be used as mounting points for a lot of camping type stuff. That's on top of the added storage space.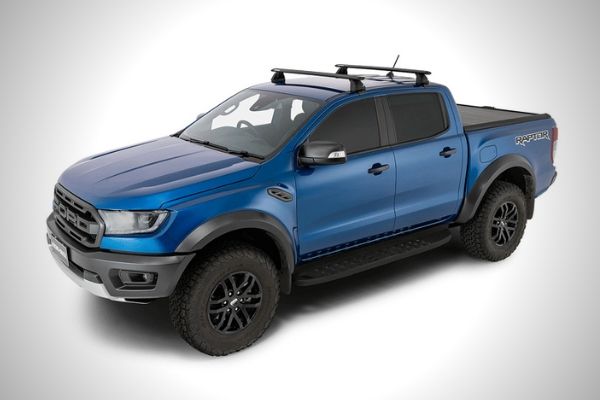 You can tie stuff to the roof rack be it a canvass roof, your mountain bikes, luggage, etc
Luckily, there are a lot of Rhino Rack distributors here in the country. Prices start with the Rhino Rack crossbar for the Raptor at Php 22,000.
>>> Related: Ford Ranger accessories Philippines: Should I add one and what to buy?
7. Lock those front diffs
For added off-road capability, we also suggest installing a front diff locker, specifically the ARB Air Locker. This will enable your Raptor to put down more force to the ground by ensuring that all wheels are traveling at the same speed.
This is a great extension to the rear locking differential that the Ranger Raptor already comes with and it will prove useful, essential even, if you want to turn your Ranger Raptor into a full on off-roading truck.
Ford Ranger Raptor modified: These are fine so don't touch them
Despite encouraging you to modify the Ford Ranger Raptor, there are some things that we advise that you keep stock, one; because these factory parts are already great, and two; upgrading these will only mean more headaches for you in the long run.
First off, the double wishbone with Fox racing shocks and the rear coil overs with Fox racing shocks are already sufficient. They enable the Ranger Raptor to do what it does best, and there are only a few very expensive suspension kits that can replace them.
Sure, some of you might want more suspension travel or God forbid, installing a lift kit, but then you'd have to deal with the potentially unwanted changes to the truck's handling characteristics.
Also, if you wanted a truck that can tow and haul stuff in the first place, you should've bought a Ford Ranger Wildtrak instead.
>>> Related: Top 5 best modifications for your car - Can you guess?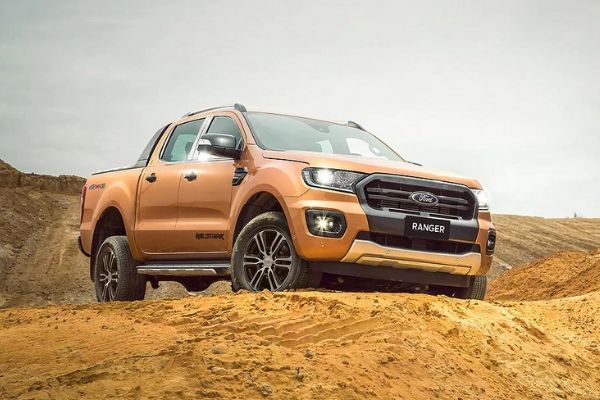 Trigger warning: The Ranger Wildtrak is better at hauling stuff than the Ranger Raptor
Second is the Ford Ranger Raptor's engine. Now there are a number of performance upgrades already available out there like a chip tune, aftermarket headers, aftermarket air filters, etc., but as it is, the stock engine already makes oodles of horsepower and torque.
Plus, these aftermarket parts might even void the manufacturer's warranty, which is again, a new car of worms you do not want to open especially if you've just bought your Ranger Raptor.
And finally, please don't overload chrome stuff when having your Ford Ranger Raptor modified. Just don't. But then again, this is just the author's opinion and it's your Ranger Raptor so in the end, you can do what you like to it.
For more tips on vehicle upgrades, keep reading here on Philkotse.com.

Know more about Ford Ranger Raptor 2023

The 2023 Ford Ranger Raptor is a performance-oriented pickup truck. For the Philippine market, its sole variant is priced at Php 2,339,000.
Under the hood of the all-new Ranger Raptor is a 2.0-liter bi-turbo diesel that can make up to 207 horsepower and 500 Nm of torque. The engine is then paired to a 10-speed automatic gearbox sending power to all four wheels.
The 2023 Ranger Raptor is 5,381mm long, 2,028mm wide, and 1,922mm in height. It then has a wheelbase length spanning 3,270mm.
Locally, the Ranger Raptor's closest competitors are the Nissan Navara PRO-4X and the Hilux GR Sport.

Cesar G.B. Miguel
Author