It's a party machine on wheels.
Anyone old enough to remember the defunct MTV series Pimp My Ride will certainly have fond memories of the custom jobs featured in each episode.
Hosted by rapper Xzibit, the show takes junker cars and gives them a complete makeover or "pimping", with a team of custom body specialists. In cases where it wasn't technically feasible to modify the actual car, the show would get a different model in brand-new stock form and pimp that instead.
Now, if you've got a stock Ford Ranger Raptor lying around, it's likely not that old to be called a junker yet. But if you want to spice it up a bit, you can take down notes from a Raptor that's been converted into a sound machine.
Autobis Raptor Ultima - bring theatre to a pick-up | XEtv.vn
Meet the Autobis Raptor Ultima, a pimped-out Ranger Raptor outfitted with a loud (figuratively and literally) sound setup, composed of an exterior show system and an interior sound system.
Custom body shop Auto Bis in Vietnam was responsible for this build, and the result is striking, to say the least.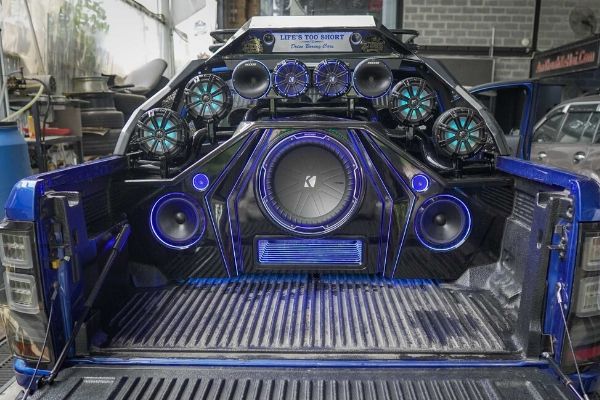 This probably qualifies as secondary propulsion for the Raptor 
The exterior mounts a large rear-facing speaker array on the cargo bed right behind the cabin. Pairs of Kicker KMS67 and KM8 speakers, as well as a couple of German Maestro 8-inchers, surround a fearsome-looking Kicker 15-inch subwoofer.
Three Zapco amplifiers are positioned at the bottom. The sheer output of the audio setup alone could be enough to move the Ranger's bulk without even starting the engine.
>>> Related: Ford Ranger Raptor 2020 Philippines Review: Trigger Warning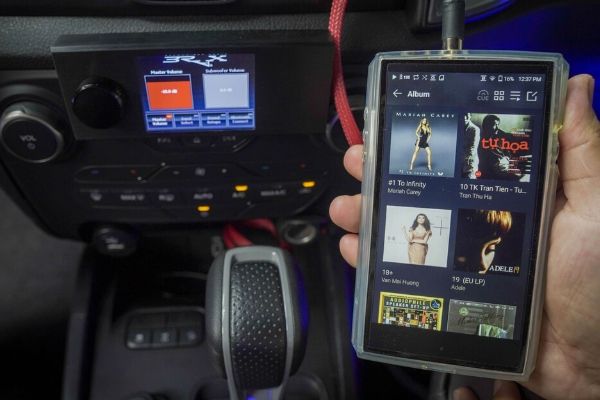 Plug in the audio player and feel the power
For the interior setup, there's a pair of Focal Ultima speakers mounted on the A-pillars, accompanied by 8-inch Focal Utopia Be 21 WX subwoofers. Two Brax MX4 Pro amplifiers and a Brax DSP unit complete the arrangement. Plugging in the Astell & Kern A&Utima SP1000 music player gets the party started.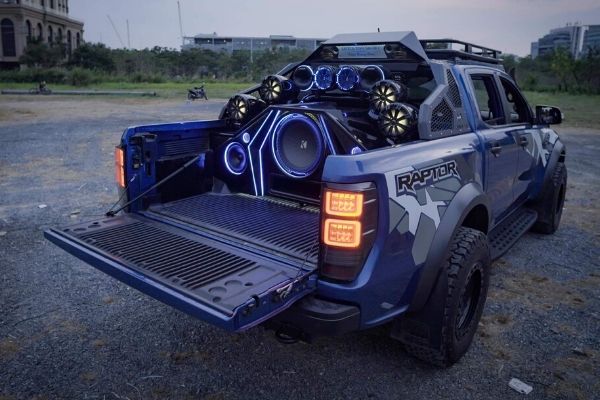 Stand back because it's going to be a big one 
Once engaged, the exterior speakers put on an aural and visual show, with laser light accents complementing the heart-thumping sounds. Things get even more interesting with the Raptor running full-tilt while blasting out the tunes, although we don't recommend that you do this on uneven terrain.
>>> Related: Ford Ranger Raptor car price in the Philippines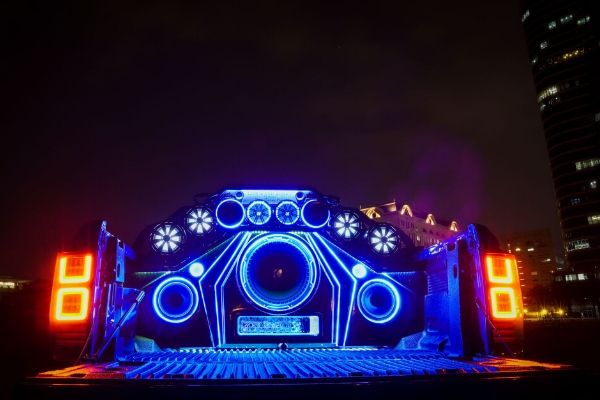 The Raptor Ultima looks even more stunning at night
The stock Raptor's transformation into the Autobis Raptor Ultima cost a cool USD80,000 (or Php4,061,240). Could this be an option for your Ranger Raptor in the future? Or more importantly, would you turn your beloved off-roader into something like this?

Check out other wild rides here on Philkotse.com.

Know more about Ford Ranger Raptor 2022

The Ranger Raptor 2022 by American truck maker Ford is the brand's entry to the midsize pickup truck segment in the Philippines. It is priced in the local market at Php 2,048,000 for the sole Raptor Ranger 2.0 Biturbo 4x4 AT variant. Powering this truck is a 2.0-liter Bi-Turbo diesel engine that is capable of generating 210 hp and 500 Nm of torque. This is connected to a 10-speed automatic transmission with paddle shifters.
In terms of dimensions, the Ranger Raptor is 5,398 mm long, 2,028 mm wide, and 1,873 mm high. Other key numbers include the wheelbase at 3,220 mm and ground clearance at 283 mm. The closest competitors of this American truck in the Philippines are the Nissan Navara PRO-4X and Toyota Hilux GR Sport.

Joseph Paolo Estabillo
Author