Ford Australia is Planning to give the Ranger Raptor the V8 from the Mustang.
Jaw-dropper: Australian-spec Ranger Raptor might get a V8
Australians, like the Yanks, love V8s; those are pretty big over there. What Filipinos have in common with the blokes from Down Under, however, is that they also have the deliciously powerful and macho Ford Ranger Raptor.
So why are we talking about V8s and the Raptor?
For now, it's little more than hearsay, but according to an Australian magazine, Ford Australia might be planning to give the beloved Ford performance truck an upgrade, by way of a V8 engine.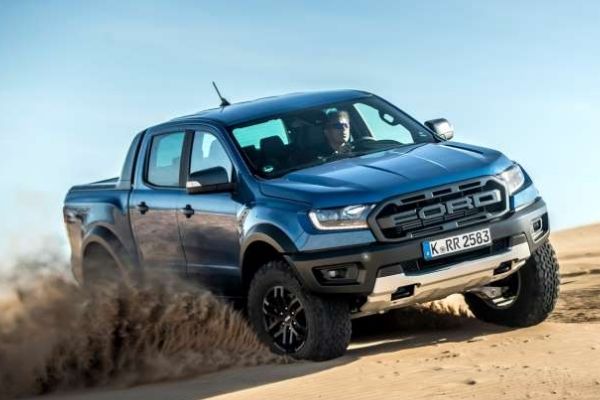 But will the 5.0L V8 hold up in conditions like this? We'll see
>>> Check out: Ford Ranger Raptor 2019: A contender for the best pick-up truck of 2019!
A V8 Ford Ranger Raptor? But how?
Get this: they're planning to stick the 5.0-liter gasoline V8 engine from the Mustang under the Raptor's hood. And yes, some diesel-heads might not like this, but the five-O from the Ford performance coupe generates loads of added horsepower, even compared to the already quite powerful 2.0-liter inline-4 oil burner.
From 210 horsepower and 500 Nm of torque to a whopping 460 horsepower and 570 nm of torque, to be exact. As to whether or not this V8 Ford Ranger Raptor will be getting the same gearbox or any other changes at all, Ford Australia is still mum.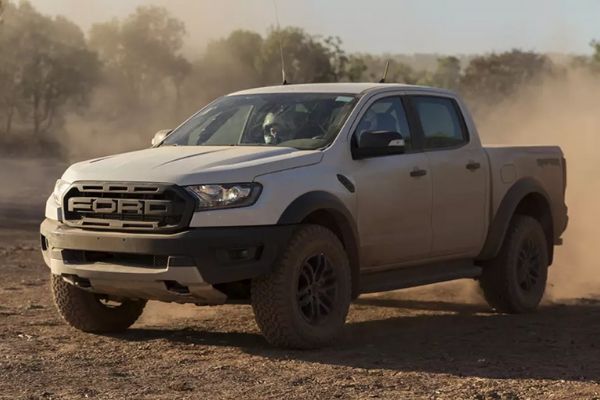 Will the Ranger Raptor change its look once given a V8? We don't think so
>>> Read all Ford Ranger Raptor Philippines reviews by Philkotse
Our predictions for this beast
While we reckon that this is more than a remote possibility for Ford Australia (given their track record of doing weird but fun stuff to their cars), we highly doubt that this souped-up V8 version will be arriving on Philippine shores anytime soon, partly because Aussie car manufacturers aren't exactly selling cars in our country.
Also, we doubt that Ford Thailand, where we source our domestic-market Ranger Raptors, will be getting on the V8 Raptor boat. But one never knows, right?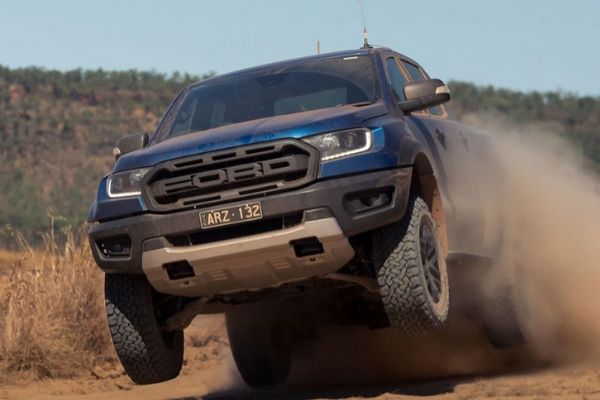 With more power comes higher jumps. Neat!
Regardless, the prospects of a 5.0-liter V8 Ranger Raptor simply existing somewhere in the world is exciting news not just for us, but for countless other Ford fans here in the Philippines.
For more automotive news, keep reading Philkotse.com.

Know more about Ford Ranger Raptor 2023

The 2023 Ford Ranger Raptor is a performance-oriented pickup truck. For the Philippine market, its sole variant is priced at Php 2,339,000.
Under the hood of the all-new Ranger Raptor is a 2.0-liter bi-turbo diesel that can make up to 207 horsepower and 500 Nm of torque. The engine is then paired to a 10-speed automatic gearbox sending power to all four wheels.
The 2023 Ranger Raptor is 5,381mm long, 2,028mm wide, and 1,922mm in height. It then has a wheelbase length spanning 3,270mm.
Locally, the Ranger Raptor's closest competitors are the Nissan Navara PRO-4X and the Hilux GR Sport.

Cesar G.B. Miguel
Author