The Ford Ranger Raptor might just be the best pick-up truck of 2019. Here's are some reasons why.
Ford Ranger Raptor 2019: It might just be the best pick-up truck of 2019!
Great performance for its price.
Very nimble despite its imposing size.
It's a truck that can perform sick jumps!
It might be the fastest Baja style off-road vehicle from the factory available in the Philippines.
The Ranger Raptor, despite all the power it makes actually behaves well in traffic.
It is spacious and comfortable enough to function as a family vehicle.
Ford Ranger Raptor 2019: Performance and practicality rolled into an affordable package
As we've said in the Ford Ranger Raptor review articles, Ford Philippines has gotten away with the said truck's price due to the implementation of the TRAIN law. As such, the Ranger Raptor is one of the most affordable ways to quench your thirst for performance.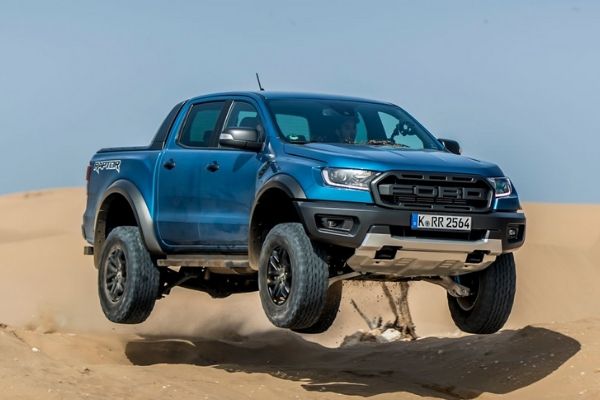 Despite its size, the Ranger Raptor can do sick jumps. Weee!
For those who don't know, under the hood of this beast is a twin, or rather Bi-turbo 2.0-liter diesel which can make 213 horsepower and 500 Nm of torque. While the 2.0L Bi-Turbo 4x4 AT Wildtrak has the same engine, the Ranger Raptor's front and rear fox racing shocks with internal bypass dampers are brilliant when ripping through rocky, muddy, and sandy paths.
>>> Check out for Ranger Raptor and other Ford models price list in the Philippines.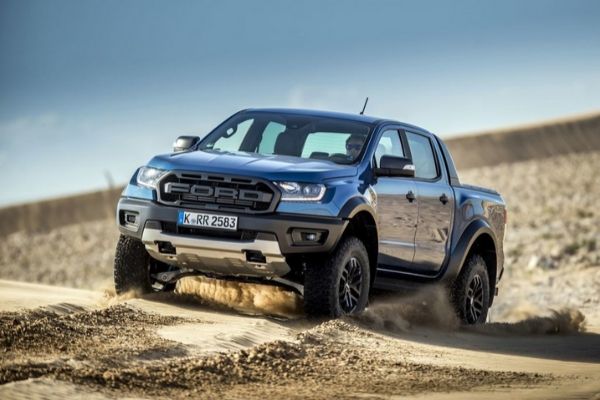 While it's a sizable cargo bed, it's more of a "lifestyle vehicle" than a work vehicle."
Because of those, however, the Ranger is kind of limited as a "sport truck" and we do NOT recommend it for carrying heavy loads. Well, how about towing? Well, not so much as it's rated to only handle 2500 kg.
In addition, it's not actually optimized for rock crawling. But as a "Baja type vehicle" it's probably one of the best out of the box.
>>> Related: 2021 Ford Ranger Raptor: Expectations and what we know so far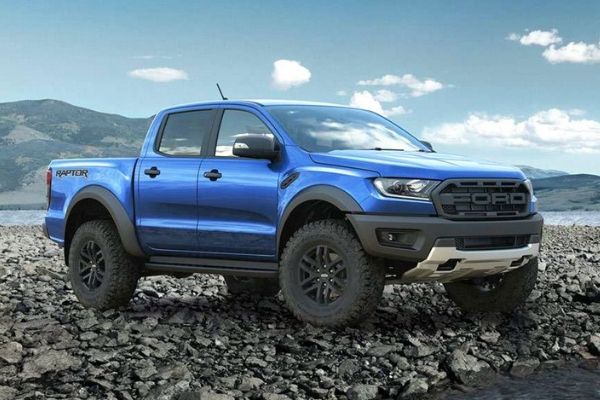 Dry river bed + Ranger Raptor = Lots of FUN!
Ford Ranger Raptor 2019: Behaves well enough as a daily driver
Apart from being impressive on unpaved roads, Ford Ranger Raptor 2019 is spacious and can actually handle tight traffic. But yeah, its fuel economy returns around 5-6 km/l which is huge for a 2.0-liter engine and a diesel no less. Note though that for an engine that small, the amount of torque its making is massive.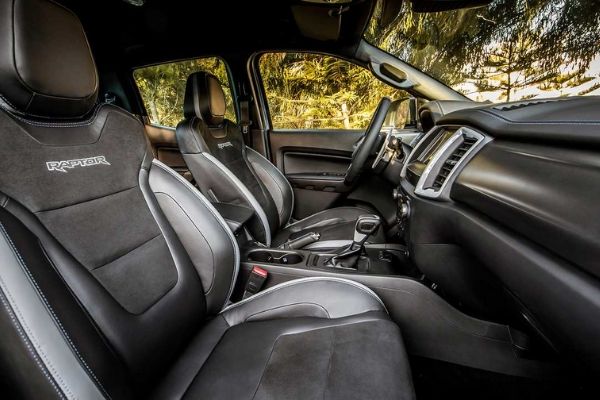 Like its tamer Ranger brothers, the Ranger Raptor's interior is comfortable and well built
For our "best of the year" articles like this one, keep reading here on Philkotse.com.

Know more about Ford Ranger Raptor 2022

The Ranger Raptor 2022 by American truck maker Ford is the brand's entry to the midsize pickup truck segment in the Philippines. It is priced in the local market at Php 2,048,000 for the sole Raptor Ranger 2.0 Biturbo 4x4 AT variant. Powering this truck is a 2.0-liter Bi-Turbo diesel engine that is capable of generating 210 hp and 500 Nm of torque. This is connected to a 10-speed automatic transmission with paddle shifters.
In terms of dimensions, the Ranger Raptor is 5,398 mm long, 2,028 mm wide, and 1,873 mm high. Other key numbers include the wheelbase at 3,220 mm and ground clearance at 283 mm. The closest competitors of this American truck in the Philippines are the Nissan Navara PRO-4X and Toyota Hilux GR Sport.

Cesar G.B. Miguel
Author