Want to have your Honda City modified? Read this first.
There's a reason why Honda City is popular as it is. It's more affordable than the larger, more powerful Civic, it's more economical on gas, and there's just something about it that some car guys really like.
This is especially true nowadays with the currently available sixth-generation City, as well as the previous generation GM2/GM3, and the fourth generation GD series. All of these, including the latest version, has been around for a long time, and thus have a good number of aftermarket parts available to them.
And yes, despite not making that much power, the Honda City remains very desirable for modders for the reasons stated above. But how does one start modifying a Honda City?
Well, get comfy and take some notes because this article is just that: a guide on how to upgrade and modify the humble but good-looking Honda City subcompact sedan.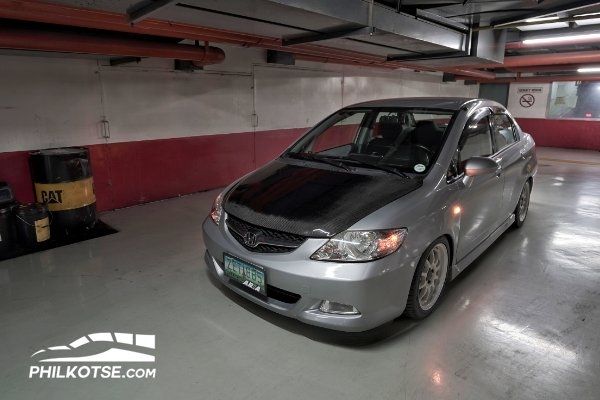 Behold! Randell Legaspi's beautifully modded Honda City GD
TOP 7: BEST Modified Honda City ! ! !
>>> Get the best deals for car parts and accessories on Lazada PH
Honda City modified: Pick a year model
As we've said in countless articles before, the more years a particular car model has existed, the more aftermarket parts are available to it. But guess what, even the current model City has been around since 2014, and yes, there are many examples of tastefully modded GM series City's running around in the Philippines today.
More common however are the GD, fourth-generation models, which nowadays even have forced induction parts available to it, but more on that later.
If you want to go old school, there's also the Honda City Type Z which was sold from 1995 to 2002. There are a lot of these being sold for cheap right now, but the downside is finding one that isn't modded to kingdom come and/or in good condition is kind of hard.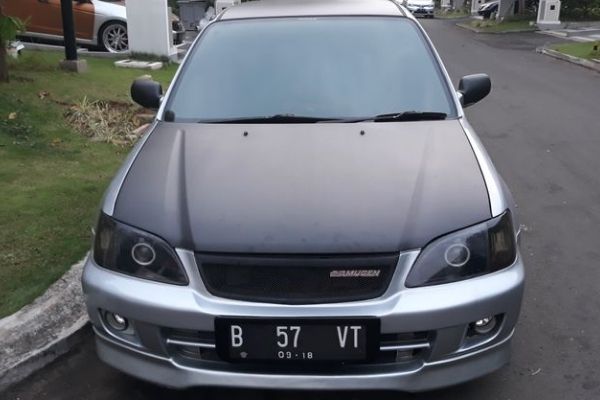 Some City Type Z's are modded just right, most aren't. This one here looks alright
>>> Related: 
Start with handling mods
The best way to start upgrading your car would be to start with handling mods. That means coilovers, lowering springs, better tires, and even brakes. These are the very first things you have your Honda City modified after you've checked that it is in good condition.
Check its chassis, its oil, the brake lines, and replace everything that needs replacing. Not only will help you avoid headaches later on, but this will also help with identifying problems especially when you start upgrading your car. So why handling mods first?
If it isn't obvious to you yet, the point of the Honda City is not about making power. In fact, the current City's 1.5-liter engine makes a measly 117 horsepower.
The popular Honda City GD is no different with its 1.3-liter i-DSI engine that made less at 85 horsepower. It is after all called the Honda City and its primary purpose is a cheap, no-nonsense vehicle designed to transport you to your job, school, whatever reliably every day.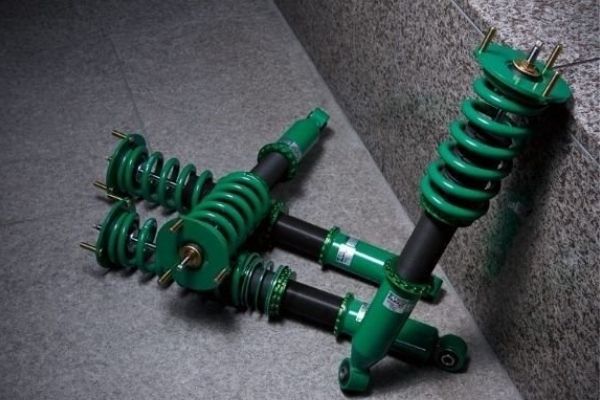 Coilovers. They're a must if you want to modify to make a car more fun 
Despite that, the City, in general, has proven to be a very agile and great looking car. Do note that the City comes with a torsion beam rear suspension which limits its handling characteristics so the only way to make a Honda City fun is to lower it with coilovers and giving it better tires for more traction.
And yes, at that point, the Honda City is still a slow car but it's now fun to drive. It can now take turns better, and you might even experience less oversteer.
For coilovers for your Honda City, we recommend the D1 Spec Performance Coilover which is priced at about Php 42,000. If you think that's too much then lowering springs might be more your speed. Locally, a good quality set of lowering springs will cost you from Php 7,000 to Php 10,000.
>>> Related: 9 aftermarket accessories & parts priced below PHP 50,000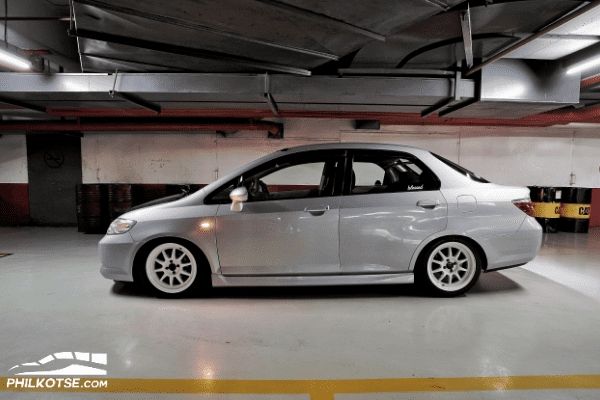 Again, here's Randell Legaspi's Honda City GD and it's the perfect example of why a City is great with coilovers
And speaking of handling, there are also racing spec chassis parts which will improve rigidity. These are mostly from Ultra Racing and these will cost you around Php 6,000 to Php 10,000.
Believe it or not, there are now aftermarket parts for getting Honda City modified like a limited-slip differential conversion kit. We advise getting the Traction Concepts Honda City LSD which costs around Php 11,580. If you don't know what an LSD is, it's a type of differential that allows two output shafts to rotate at different speeds. This means more traction for you.
If you want to squeeze more power out of the car, then you can start by adding on performance intakes. A K&N filter for the Honda City would cost you somewhere around Php 9,000 to Php 11,500.
Then there's the engine management fuel and timing computer for a reprogrammable performance-oriented one. With this upgrade, you can perfectly tune your Honda to provide more or less fuel and air at certain RPMs, therefore, maximizing your City's output. Or you can go the other ways to maximize fuel economy instead.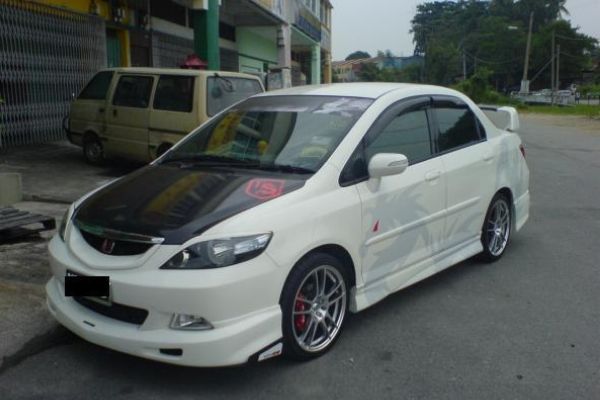 Here's another very tastefully modded Honda City 
And if you're up to it, you can even upgrade your Honda City's engine internals. Do note though that as we've said, the City isn't meant to make a ton of power so parts for the engine are limited.
The recommended engine upgrades we can find for the City are stronger valve spring kits, which start at around Php 12,335, Performance oil pumps at Php 4,000, and performance head stud kits at Php 10,618.
And finally, if you really want to go all out, you can actually swap your Honda City's engine with a Honda K-Series engine or a B-series engine. This, however, requires a lot of patience, dedication, knowledge, and cash so we don't recommend doing this if you're a beginner. If you think this is impossible, then behold:
Honda City K-SERIES Swap Turbo
But what about style?
>>> Related: [Philkotse guide] Which is better: Sleeper or exterior modifications?
Honda City modified: Function first, form follows
When it comes to style mods, there are a lot of things you can do. We won't judge you for it. Do note though that like fashion, there are things in car modding that are now considered a faux pas. These are things like under glow, wrong wheel fitment, tacky looking spoilers, chrome headlight covers, and stickers of aftermarket brands you aren't even using.
Nowadays, what's in are actual functional mods like better and lighter wheels, and as we've said; coilovers, which will lower your car. It'll look better and handle better too.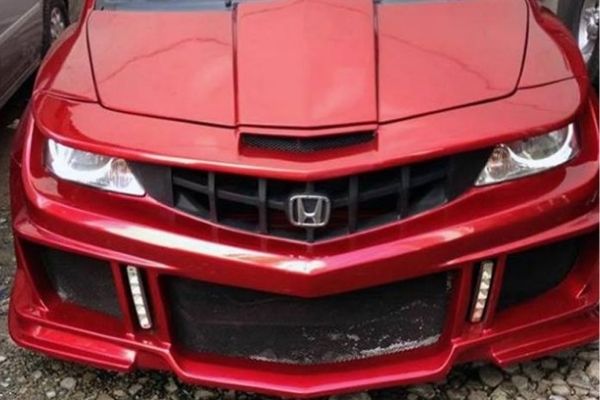 No no no no no. Just....NO
Aside from those, you can even splurge on a good set of bucket seats and harnesses. These not only look good but they'll keep you planted whenever you're going crazy on a slalom course.
When it comes to style in general, these are just our opinions and in the end you can do what you want to your Honda City. Do note though that if you've decided to install these style mods yourself, do it as would a professional: 7 neat and clean.
>>> Related: Top 5 best modifications for your car - Can you guess?
Final Takeaway for a modified Honda City
Upgrading a car is fun. Modding to make your car handle better and look better is even "funner." Do note though that before you engage yourself into making the "awesomest" Honda City you can think of: pace yourself, know your limits, and meditate on whether you really want a certain upgrade or will you end up regretting it in the end.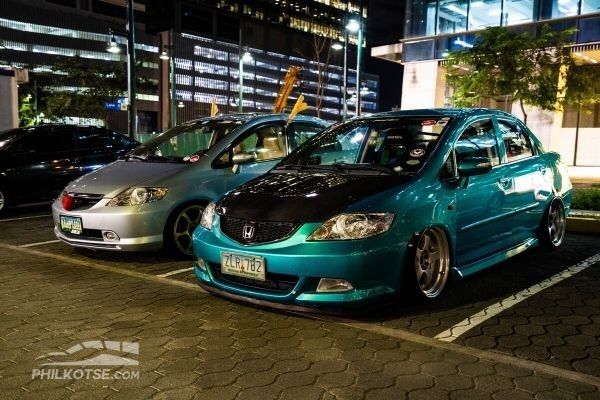 And yes, there's a Honda City club here in the Philippines and they might be able to answer your questions
Also, you should temper your expectations of the Honda City. As we've said, it's a humble, affordable, and already good looking city car, so gutting it to reduce weight and doing things to it because "race car" might not always be the best idea.
Regardless of what you're going to do though, we're rooting for you, and hopefully we'll get to see the result of your Honda City modified project.
For more articles like this, keep reading here on Philkotse.com.

Know more about Honda City 2023

The City is Japanese subcompact car stalwart Honda's entry in the segment. Now on its fifth generation, Honda Cars Philippines, Inc. (HCPI) is offering the City 2021 in four variants: RS CVT, V CVT, S CVT, and S MT. Honda City Price Philippines from Php 953,000 to Php 1,093,000. All variants come with a 1.5-liter four-cylinder i-VTEC gasoline engine which generates 119 hp and 145 Nm of torque. In addition, all variants come with a continuously variable transmission (CVT) except for the entry-level S variant that uses a six-speed manual gearbox instead. As for the dimensions, this small sedan has a length of 4,553 mm, a width of 1,748 mm, and a height of 1,467 mm. From the looks of it, this vehicle looks well suited to go up against its rivals in the subcompact sedan segment such as the Toyota Vios and Kia Soluto.
As compared to the outgoing model, the exterior of the latest release looks sharper and sportier. The new model comes with a sleeker design along with a revamped interior and updated in-cabin features. Upfront, the top-spec RS variant comes with full LED headlights, LED fog lamps, a more prominent fog light garnish, a glossy black mesh grille, and a sporty bumper. On the other hand, the non-RS City variants also come with a striking facia but it doesn't have fog lamps. Also, non-RS trims are integrated with halogen projector headlamps.

Cesar G.B. Miguel
Author