A list of affordable aftermarket parts and accessories that won't cost you your kidney!
Cheap aftermarket accessories: Where to start?
Whatever your purpose may be, modifying cars can be fun. You could be changing your ride's looks, or thinking of increasing your car's practicality. For many insatiable car enthusiasts, thinking about which aftermarket parts and accessories to buy next might be the one thing that's running through their minds all day.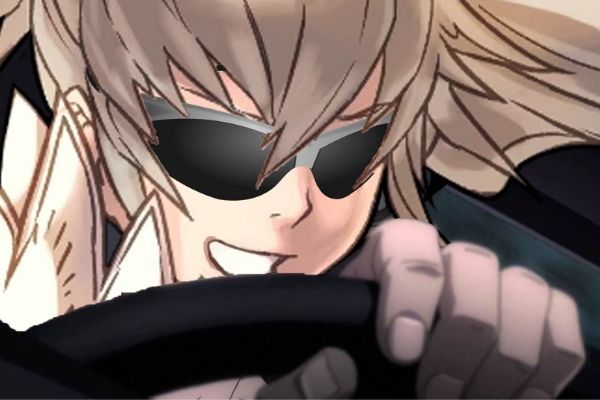 Successfully installing a mod is enough to make you drive with a smile on your face
When it comes to aftermarket parts and accessories however, there's always one big obstacle we have to deal with: the cost.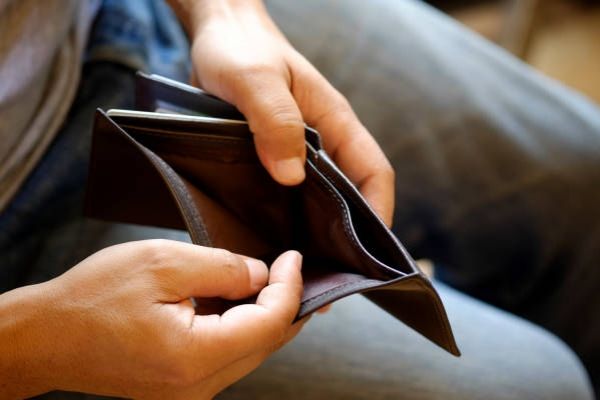 A limited budger is the one obstacle that gets in the way of the fun things in life, aftermarket parts included
We might groan and complain about it, but we also understand that many aftermarket parts and accessories are expensive for a reason, like coilovers that are made from durable materials and undergo rigorous testing. And then there's also the labor-intensive and costly process of installing a forced induction system to your naturally aspirated car.
So to help you in your quest to make your car more…" personalized," here's a list of aftermarket accessories and parts' prices are below Php 50,000.
1. Oil and radiator caps
There's a lot of debate online as to whether aftermarket oil and radiator caps are better than OEM ones, with some saying that the former are easier to get as the latter have to be ordered and shipped from overseas. And then others swear by aftermarket caps exceeding the quality of name-brand ones. The point is, as with many aftermarket accessories, you'll get what you pay for. Most oil and radiator caps available here in the Philippines aren't that expensive and don't compromise the car's performance either. Plus, they enhance the look of your engine bay.
Be sure  to check if the cap you're buying is compatible with your car's engine. You can usually confirm this in online groups that are dedicated to your car's particular model. 
| | |
| --- | --- |
| Recommended buys | Average Price |
| Skunk2 Billet Oil Cap | Php 3,500 |
| Skunk2 Radiator Cap | Php 1,950 |
| Mugen Radiator Caps (only for Hondas) | Php 1,774 |
| Ralliart Oil Cap | Php 765 |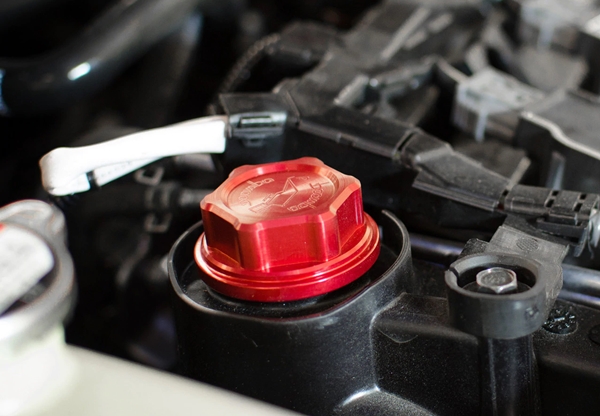 For some people, aftermarket caps are actually better than OEM
>>> Make sure you know: 
2. Heat shield
Are you worried that the heat generated by your engine will melt your car's pricey parts, as well as burn down the car itself? Well, heat shields are your answer. Some parts like cone filters though require a special heat shield bolted on to the assembly. For the rest of the exhaust system though, heat shielding usually comes in the form of multi-layered embossed aluminum sheets that are easy to fold and hammer down to cover the various parts of the engine.
| | |
| --- | --- |
| Recommended buys | Average Price |
| Speedlab Universal Filter Heatshield | Php 1,200 |
| Car Builders Exhaust Heat Shield 300mm x 500 mm | Php 2,200 |
3. Tire pressure monitor
If you've been driving for quite a while now, we're sure you've forgotten to check your tire pressure on occasion; it's one of those things that are easy to take for granted when owning a car. A tire pressure monitor is what you need. This device consists of four sensors attached to the tire valve stems, and a readout screen that can either be plugged into the car's power outlet or mounted on the windshield.  
Top-of-the-line variants of new car models released in the market already come standard with a tire pressure monitor, which is not only convenient but enhances your car's safety. 
| | |
| --- | --- |
| Recommended buys | Average Price |
| C68 USB+Solar TPMS Tire Pressure Monitor System | Php 1,119 |
| Careud U903 TPMS LCD | Php 2,638 |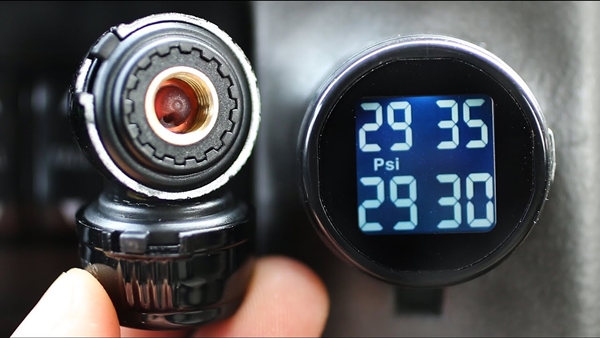 Tire pressure monitors are handy, especially when you're going on long trips. 
>>> Check out: Different types of tire pressure gauges and which is the best to choose?
4. Car horn
Ever get the feeling that your big bad SUV's horn is sounds a little, well, dinky for its size? Yeah, it's like a 6-foot tall, 300-pound bodybuilder with the voice of a six-year-old girl. Hilarious, right? But not so funny when you're trying to warn other road users of your presence. An aftermarket car horn can help immensely in making your presence felt.  
Note that the horn's power is commensurate to its price: the more expensive the car horn, the louder it is.
| | |
| --- | --- |
| Recommended buys | Average Price |
| Bosch EC6 12V | Php 899 |
| PIAA Oto Style 400hz 12v Horn Set | Php 998 |
| PIAA Superior Bass Horn | Php 2,749 |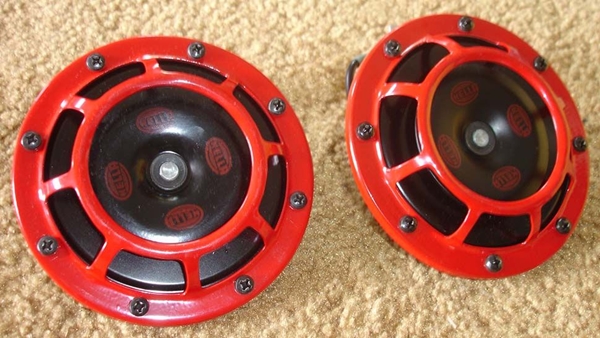 These bad boys will definitely rouse sleepy or distracted drivers
5. Sport springs
Ever wanted coilovers? They can lower your car's center of gravity and improve its handling, apart from making it look sportier. But alas, coilovers can be expensive, especially the decent ones. So what's a cash-strapped car enthusiast to do? Well, get sport springs of course! Sport springs are similar to coilovers in that they can still lower your vehicle to give you better handling. But unlike coilovers, sport springs cannot be adjusted, instead coming with a preset ride height and spring rate.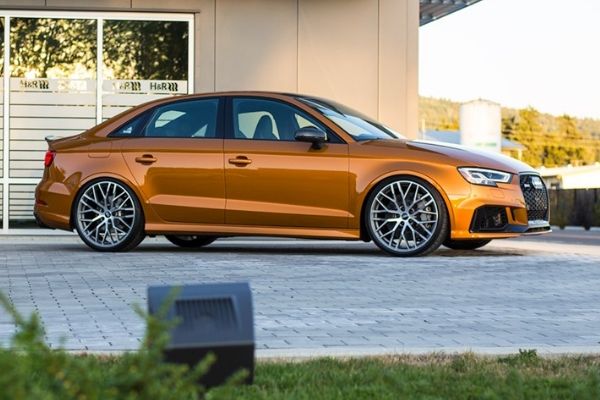 Here's an Audi RS3 outfitted with sport/lowering springs. Looks nice, eh?
>>> Also check: Coilovers or Springs - Which is the best to lower your ride?
Cost is another difference; while coilover kits require purchasing both the springs and the damper, sport springs are installed by sliding them over your OEM shock absorbers, replacing your stock springs.
| | |
| --- | --- |
| Recommended buys | Average Price |
| H&R Sport Springs | Php 15,000 to Php 20,000 |
| Tanabe DF210 Lowering Springs | Php 7,995 |
| Tein H.TECH Lowering Springs | Php 8,453 |
| Eibach Sportline Lowering Springs | Php 5,652 |
*Note: Prices of H&R Sport Springs depend on car models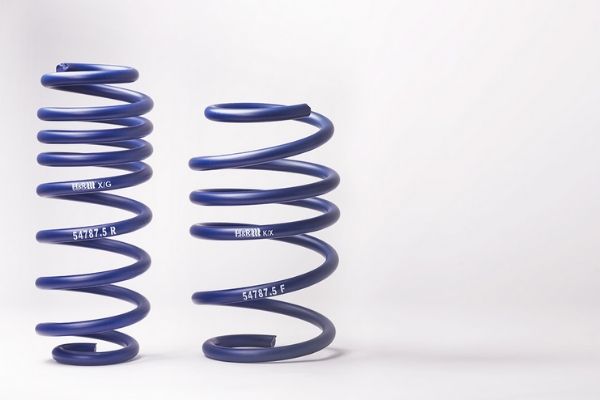 H&R Sport Springs, one of the more common brands available in the Philippines
6. Exhaust headers
If you read our article on how to troubleshoot your car that won't start, we described how a four-stroke internal combustion engine works. In the last cycle, called the exhaust cycle, the valve opens as the piston moves up to spew exhaust gases.
Sometimes, engines will lose power on the exhaust stroke as the valve opens, but the resistance prevents the efficient flow of gases; This is called backpressure, and leads the engine to waste energy. One way to eliminate backpressure is to install an exhaust header, a series of pipes of the same length leading to one larger pipe called the collector.
OEM headers are small and work fine, but if you want to make more power, then the flow of exhaust has to be improved. That's where the larger aftermarket headers come in. 
| | |
| --- | --- |
| Recommended buys | Average Price |
| HotPipes Headers | Php 10,000 to Php 20,000 |
| BBK Shorty Tuned Headers | Php 23,000 to Php 27,500 |
| PaceSetter Shorty Headers | Php 7,948 |
| Pypes Headers | Php 7,948 |
*Note: Price of HotPipes Headers will depend on car models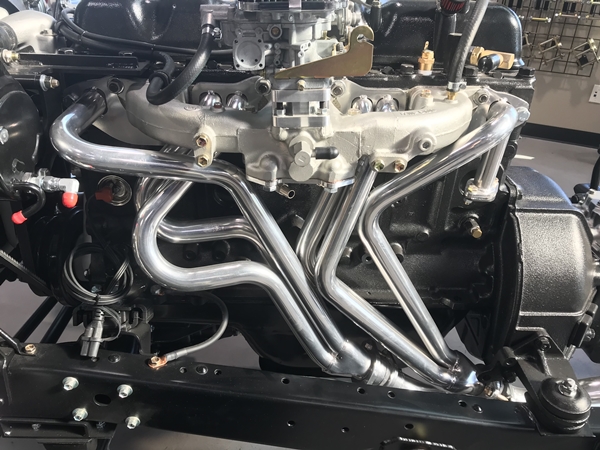 OEM headers are small by default and work well enough, but larger headers bring more power
7. Brakes
Braking is a huge part of driving. It's how all vehicles stop (normally and properly) after all. The more power your car makes, however, the greater the braking force needed to safely bring the car to a stop. So if you're planning on tuning and modding your car to make more power in the future, then you'll need to upgrade your brakes.
| | |
| --- | --- |
| Recommended buys | Average Price |
| Bendix General Brake pads | Php 1,000 to Php 2,000 |
| Brembo Front Disc Brake Rotors 09.7932.11 | Php 9,500 |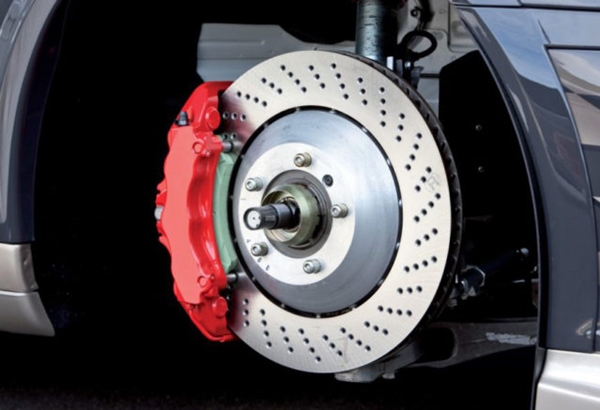 The more power your car makes, the greater the braking force necessary
>>> Grab your attention: Organic vs Ceramic brake pads - Which one is the best for your car?
8. Performance clutch kit
In manual cars preferred by car and driving enthusiasts, the clutch controls the connection of the shaft connected to the engine, to another shaft which is driven to turn the wheels. Performance clutches can handle more pressure than regular ones, especially the disc that comes into contact with the flywheel.
They're made out of harder-wearing materials than OEM clutches, with stiffer springs. And lastly, many performance clutches come in a puck design that increases friction and prevents slip.
Also, some auto events will require a lot of quick up and down shifts, so a more robust clutch is a must to maximize the engine's power, even if you don't plan on modding your car.
| | |
| --- | --- |
| Recommended buys | Average Price |
| Yonaka Puck Performance Clutch Set | Php 17,000 |
| ACT Heavy Duty Clutch | Php 27,500 |
| SPEC Stage 2 Clutch Kit | Php 11,400 |
| South Bend Stage 2 Endurance Clutch Kit | Php 12,430 |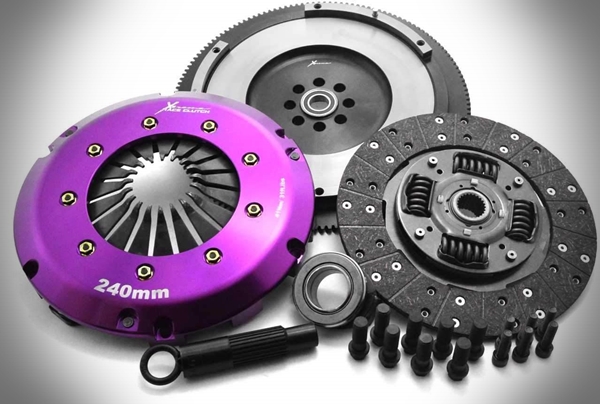 Performance clutches can handle more pressure, especially the disc that comes into contact with the flywheel
9. Shift knob
One way to make your car's interior stand out is by installing an aftermarket gear shift knob, and there are a lot of designs to choose from!
| | |
| --- | --- |
| Recommended buys | Average Price |
| Generic Aftermarket Shift Knobs | Php 600 |
| Billeted Aluminum Mugen Shift Knob | Php 6,000 |
| Billeted Aluminum Ralliart Shift Knob | Php 8,657 |
| TRD Resin Shift Knob | Php 2,290 |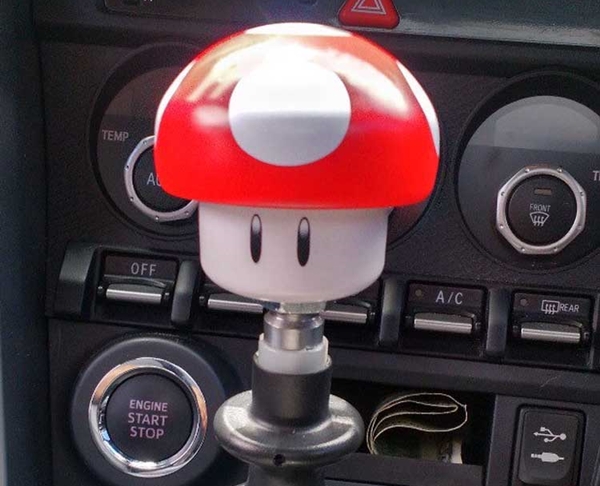 Aftermarket gear shift knobs come in a variety of designs to choose from
Cheap aftermarket accessories: you need to be careful
While you're certainly more than welcoem to personalize your car to your heart's content, you need to assess whether the modifications are something you can do yourself, or if you'll be needing the services of competent mechanics and technicians.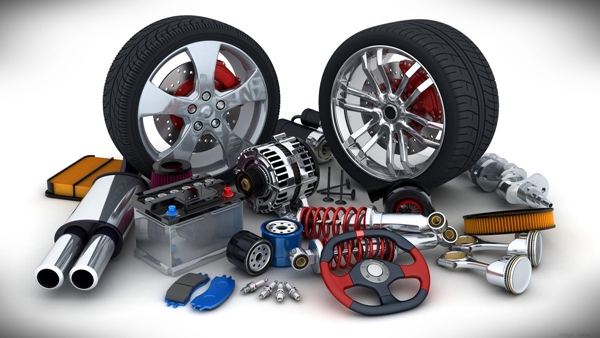 As with genuine parts, aftermarket accessories should be installed with care
Take time out to do your own research first, as there might be better deals out there on the parts we've listed. And as the consumer rule says, caveat emptor (buyer beware). Familiarize yourself first with your car's engine and make sure to always double-check if a part or accessory is compatible with your car or not.
And lastly, watch out for counterfeits. If the price is too good to be true, then the product is probably fake. They may be easier on your budget, but counterfeits will also be subpar in terms of durability.
For more tips and advice about cars, keep reading Philkotse.com.


Cesar G.B. Miguel
Author