Coilovers or Springs - Which is the best to lower your ride?
Lowering your car is the easiest way to improve looks and handling. Check out 2 terms, coilover and springs, if you want to understand more about your car!
Congratulations on getting your first car! After months of browsing through Philkotse.com's extensive listings of cars both brand new and used, you've finally found the one you want and drove it home. Whether you're cleaning it right now, or just sitting down and admiring your new set of wheels, just take a step back and stop.
I'm sure you have a lot of questions on what to do next with your car to truly make it your own. The best way to instantly change your car's driving dynamics for the better and spice up your baby's looks is by lowering or "slamming: it; doing so not only makes your car look little more aggressive, but also improves handling and stability by lowering the car's center of gravity.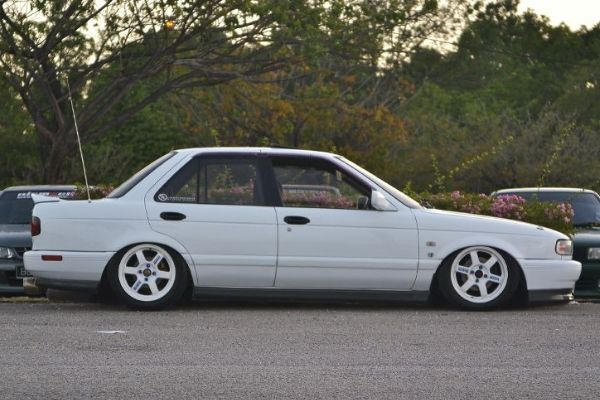 Lowering your car's suspension alters its looks as well as driving behavior
There are several ways of going about it, but in this article, we will be discussing two of the most popular and guaranteed ways to lower your vehicle: lowering springs and coilovers. As they act in different ways to lower your car, we'll compare the benefits and pitfalls of each.
1. Lowering springs
The simplest and most cost-effective way to alter your car's stance is through the use of lowering springs. These are aftermarket parts that you use to replace the stock coil springs. Lowering springs are bespoke products of extensive research to fit a specific car, engineered to complement the stock shock and require little to no modification.
A set of quality lowering springs is the cheapest way to lower your car
Take note that I used the word "bespoke" in my earlier statement, as you can't just slap on any ol' lowering spring into your car; it has to be made exactly for your car model or it wouldn't really have the desired effect. These springs are designed to be relatively shorter than your stock springs, and will lower your car up to a certain prescribed point.
It is as plug and play as you can get, but it offers the most drastic changes in both performance and looks than almost any other aftermarket component.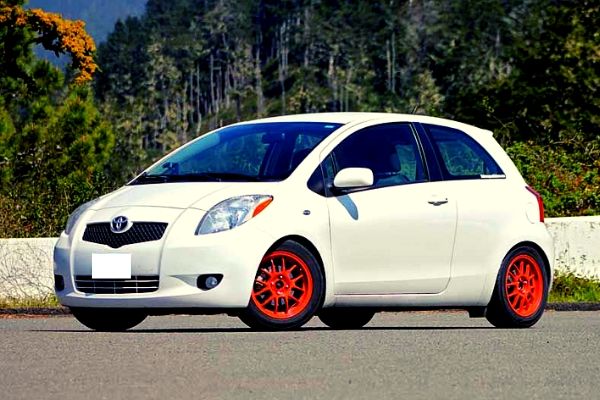 Lowering benefits the car in terms of both looks and handling
The downside (pardon the pun) of lowering springs is that, well, lowering your car is just about all they do. Your factory shock absorbers were engineered to work specifically with your stock springs, so they have a rebound rate.
Switching to lowering springs will affect the spring rates; the aftermarket springs have to support the same weight as the original ones, but the resulting higher spring rate will give the car a stiffer ride. This means that although the looks and performance will be upgraded, the ride quality will be compromised.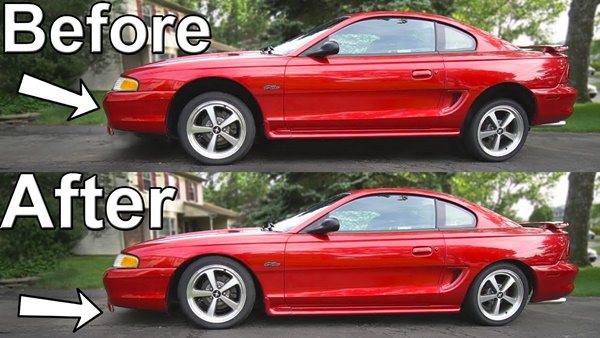 Lowering springs are made for a specific car model. Make sure you get the right one
Despite this drawback, many enthusiasts can live the compromise, considering the upsides of having a lower car. The resulting higher spring rate also means a lower center of gravity which dramatically improves handling across the board.
With reduced body roll, the car will feel like it's riding on rails especially when attacking corners, giving you a more confident drive.
>>> Check out: OEM vs Aftermarket car parts: All you should know about its Pros & Cons.
2. Coilovers
Another method of lowering your car is through the use of coilovers. While lowering springs are more straightforward in that you simply need to replace the stock springs, coilovers are actually a bit more complicated.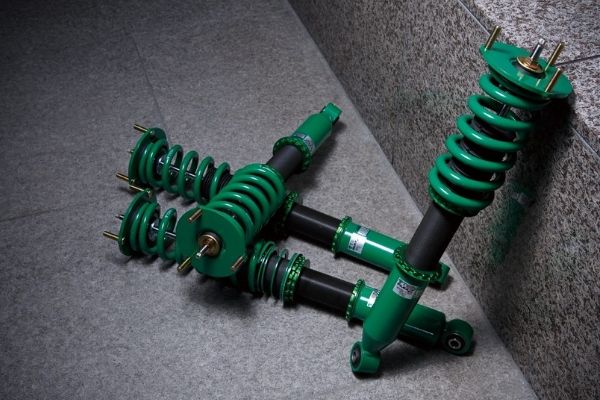 Coilovers are significantly more expensive than lowering springs
Coilovers are shorthand for "coils over shocks or struts". These products are more substantial in that they include the entire strut tower which you have to replace, and this is where the magic happens.
Inside a coilover is an array of knobs and switches that you can adjust to make your car stand as low as you want, unlike lowering springs that don't let you modify your car's spring and rebound rate.
The greater latitude afforded by coilovers means you can lower your car while  achieving a less harsh ride. I say "less-harsh" since the ride will still not be as comfortable as on stock springs.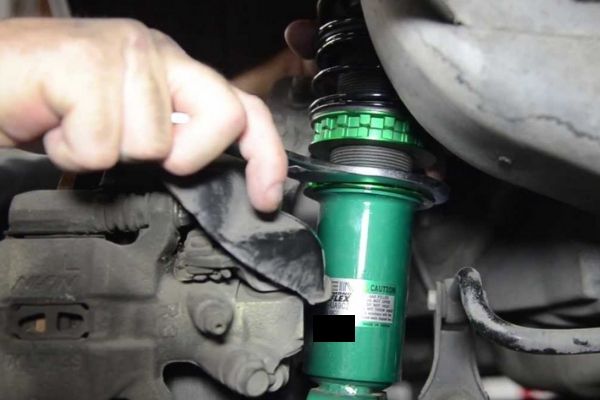 Unlike lowering springs, coilovers let you adjust the spring rate, rebound and compression as well as vehicle height
Coilovers give you the ability to tune every aspect of your suspension with total precision, apart from being much lighter than stock springs and struts; this reduction in unsprung weight yields further benefits by way of improved handling.
For this reason, coilovers can be quite expensive, as installing them entails a slight overhaul of the car's suspension, and the increased complexity translates into labor on the part of the mechanic doing the installation. But if improved performance and driving experience are what you're after, then coilovers are the way to go.
>>> Also check: Buying Engine Parts Online: Yay or Nay?
3. Conclusion
So what's it going to be? It really depends on your purposes. Coilovers might be the more ideal choice at first glance, but if the cost is too prohibitive for your budget, and you feel that you can live with a slightly stiffer ride in exchange for better handling and looks, then lowering springs are the better alternative for you in the meantime.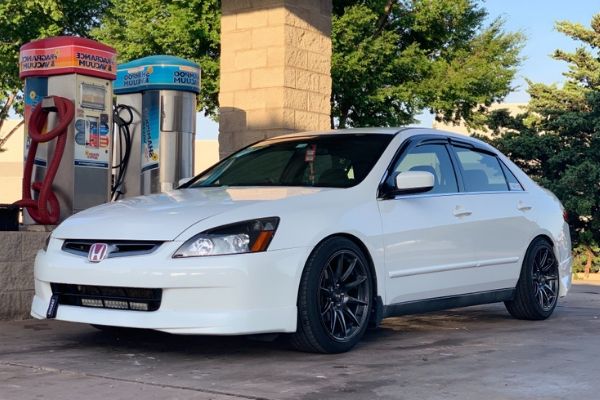 If you are to simply use your car for daily driving, lowering springs are enough
If you fancy yourself a motorsport driver, it might be a good idea to get a hold of coilovers as they enable you to make the proper adjustments; the car's performance also improves with you as you learn more about performance driving. But if you're looking for a more stable ride for your daily driver, lowering springs are the way to go.
With either modification, you'll be experiencing a significantly harsher ride compared to your stock springs. In case you regret buying these aftermarket parts, you can simply switch back to the stock springs easily.
Remember the plug-and-play feature of lowering springs? That makes them easier to bolt on and take out compared to performance coilovers.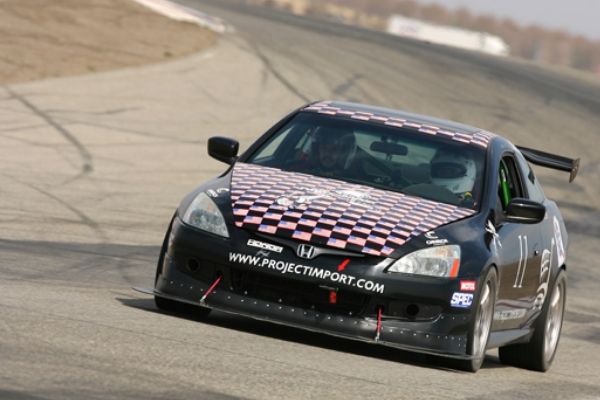 For track use, coilovers are more versatile and perform better
Lowering one's car has received so much undeserved criticism from the general public; maybe it's because of the culture associated with it, or the fact that many people don't understand the rationale behind bringing your car a few inches closer to the ground.
Lowering your car instantly reduces the vehicle's center of gravity, making it more stable while traveling across twisty bends, apart from resisting crosswinds when running on highway speeds.
The problem lies in inadequate information, when everyone modifies their cars just for the sake of being different. The car might look so much better when lowered by just a little bit, but going too far makes the car practically undriveable, especially on our roads riddled with potholes and insane speed bumps.
>>> Grasp your attention: Tips for buying replacement car parts.
So what's it going to be? It really depends on your purposes. Coilovers might be the more ideal choice at first glance, but if the cost is too prohibitive for your budget, and you feel that you can live with a slightly stiffer ride in exchange for better handling and looks, then lowering springs are the better alternative for you in the meantime.
Author

Sleek, Sexy, Athletic and Fast. These are words that were never used to describe our resident claustrophobe Roy Robles. After spending 10 years counting other people's cash in banks, he is just happy to be at Philkotse.com. Catch his articles everyday and make sure to honk if you see him.