How far will they go for the modification?
The 2018 Tokyo Auto Salon is only 2 weeks away and automotive enthusiasts around the world are getting more and more excited about the collections of modified vehicles from participating Japanese car manufacturers which have been circulating on the internet.
Suzuki Display | 2017 Tokyo Auto Salon
According to latest car news, Suzuki will be bringing a fleet of 12 cars to next year's event. Personally, Philkotse.com feels most attracted to the following 2 guys:
1. Suzuki XBEE 2018 - Winter Adventure
A couple days ago, the Suzuki XBEE 2018 has made its debut in Japan and immediately drew the attention of car lovers across the globe. Further information about this tiny off-roader regarding exterior, interior and detailed specs can be found here.
Suzuki XBEE Crossover - TMS 2017
The XBEE to be brought to the exhibition is the XBEE Winter Adventure which will be modified with no less than 4 shades of blue camouflage wrap in military style. To make it bolder, the manufacturer has added a roof rack and yellow accents to the already-look-outstanding vehicle.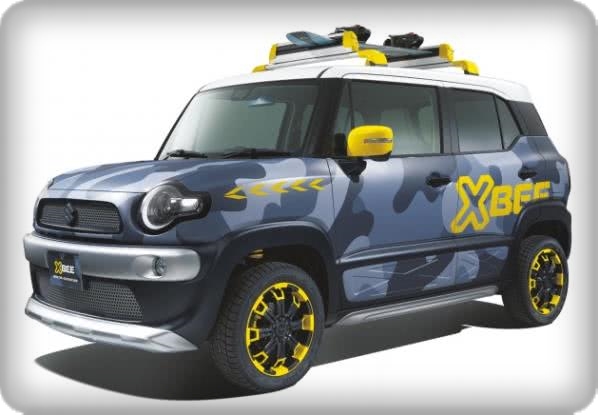 Suzuki XBEE Winter Adventure will go on display at the 2018 Tokyo Auto Salon
Being a small crossover cannot prevent the XBEE from owning a roomy interior and, more importantly, capable performance. Designed with an eye-catching and unique appearance, this hybrid vehicle is definitely one of the most expected members in the Suzuki lineup participating in the said event.
>>> Related: Check out the Suzuki Swift 2012 for sale 
2. Suzuki Swift Sport 2018 - Matte black
Not only is it highly expected for the upcoming event in Japan, but the Suzuki Swift Sport 2018 is also one of the most anticipated vehicles for 2018, particularly in our country.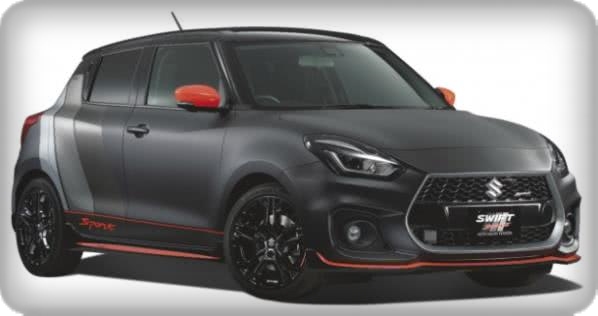 The matte black Swift Sport is highlighted by larger wheels and contrasting red accents
The Swift Sport revised for Tokyo Auto Salon next year is a matte black one with a new set of larger wheels and highlighted by contrasting red accents. Visitors to the event might be attracted to its special grille which is flanked by satin grey and glossy black-coated plate holder.
2018 Suzuki Swift Sport video debut
You can find deeper insight into this hot hatch through our full-scale review right here.
Besides the XBEE and the Swift Sport, Suzuki will also introduce other vehicles such as the Wagon R Stingray, Alto Works and Solio Bandit.
The 2018 Tokyo Auto Salon will be held from the 12th to 14th of January, 2018, at the Makuhari Messe convention centre in the Chiba prefecture.