What off-road systems will be offered for the Suzuki XBEE 2018?
The very first concepts of the Suzuki XBEE 2018 were released in September and went on display one month later at 2017 Tokyo Motor Show. And now, the much-awaited Suzuki crossover off-roader has finally made its debut in Japan.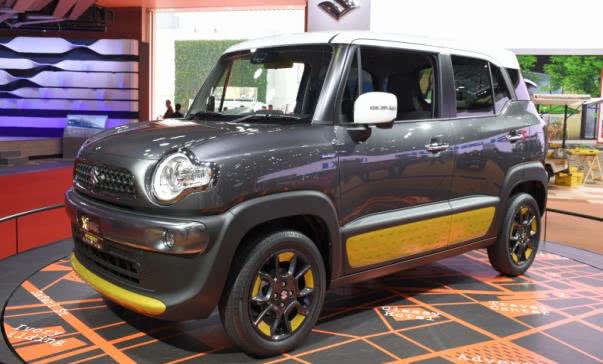 The all-new XBEE model is nicely combined between a roomy wagon and a capable SUV
As claimed by the Japanese carmaker, the XBEE, pronounced as cross-bee, owns the perfect combination of a roomy wagon and a capable SUV. Let's see in detail what this hotly-anticipated vehicle has to offer through official specs revealed by Suzuki.
Suzuki XBEE Crossover - TMS 2017
At first glance, it is not difficult to point out that the actual XBEE looks exactly like the concepts disclosed a couple months ago.
On the outside, the car is equipped with optional LED head lamps and still owns a chunky design which offers customers a variety of options for exterior personalization. For instance, there are bi-tone color schemes available, such as a mix of black roof and rush yellow body.
SUZUKI XBEE on display in Japan
Regarding the overall dimension, the Suzuki XBEE 2018 measures 3,760 mm x 1,670 mm x 1,705 mm (L x W x H) with a wheelbase of 2,435 mm. Based on a light yet firm platform called Heartect, the tiny off-roader is offered in 2 trim levels, namely MX and MZ) and in both 4WD and 2WD forms.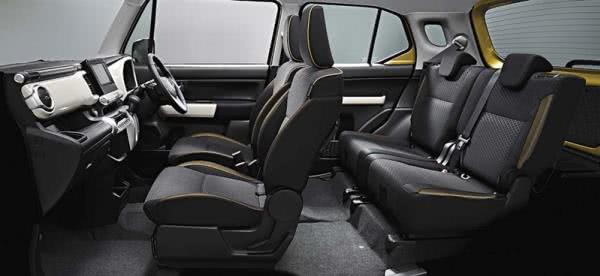 The Suzuki little wagon has enough room for five
Inside, the tiny crossover can comfortably accommodate 5 adults. What's more, when not in use, the front passenger seat can be folded down to release more space for housing your bulky stuff. It is also interesting to notice that there is a room located under the rear floor to store valuable items.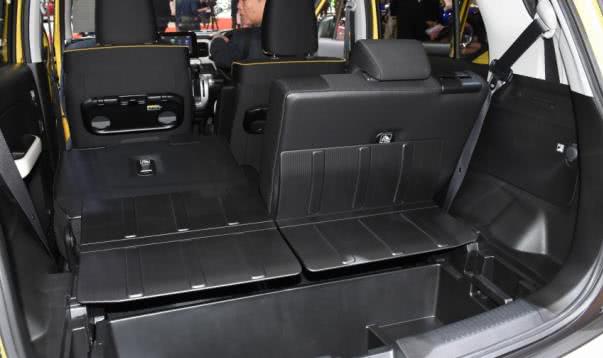 Generous cargo space of the car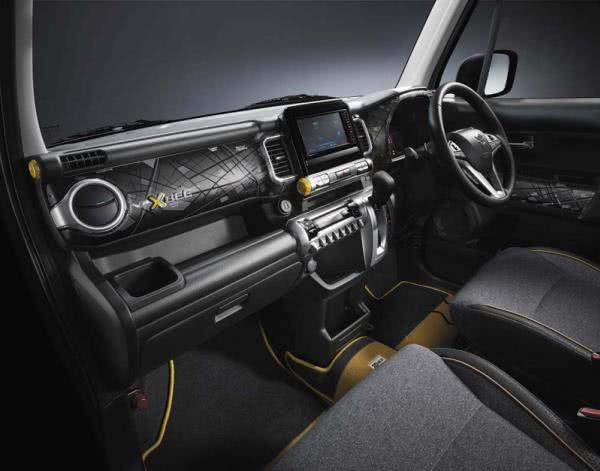 The XBEE in metal does not look different from the concepts disclosed in September
>>> Related post: The all-new Suzuki crossover concept is almost similar to the FJ Cruiser
Driven the XBEE is a K10C 1-liter direct-injection 3-cylinder turbocharged engine with a mild hybrid system mated to a 6-speed automatic transmission. While the mild hybrid assistance produces 3.1 PS at 1,000 rpm and 50 Nm at 100 rpm, the twin-cam VVT unit is capable of offering 99 PS at 5,500 rpm and 150 Nm between 1,700 and 4,000 rpm.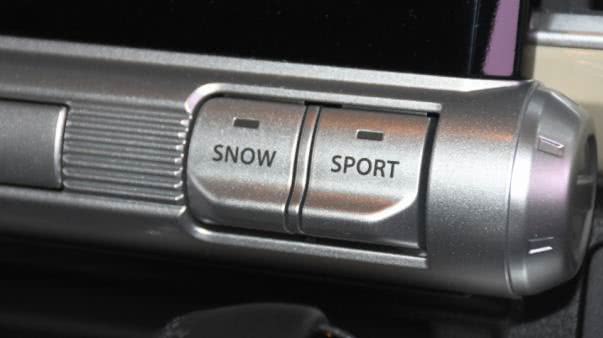 The vehicle is supported with Sport and Snow driving mode
In terms of off-roading features, the all-new XBEE comes loaded with Sport and Snow driving mode, hill descent control, and grip control, which helps enhance its handling while running on slippery and muddy terrains.
The Suzuki XBEE 2018 is offered with a number of safety features including:
Backup Brake Support collision-mitigating system for backing-up
Dual Sensor Brake Support (DSBS) collision-mitigating system
360-degree 3D View, allowing drivers to obverse the surroundings in a wider and fuller view
Worth mentioning is that it is the first time a small vehicle in Suzuki lineup are equipped with the first two features.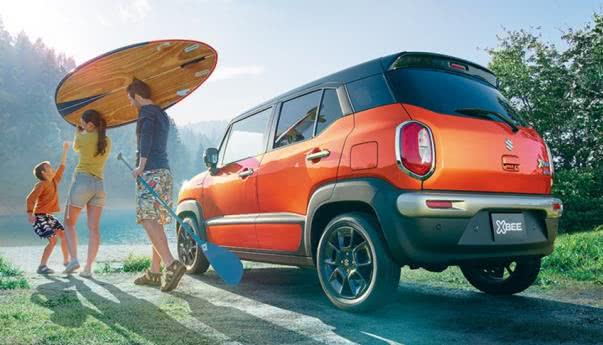 Currently, the car is exclusive to Japanese market
At the moment, we can only feel jealous of Japanese car buyers as the lovable vehicle is exclusive to the home market. According to Suzuki, the Suzuki XBEE price for base model is 1,765,800 yen, while the range-topping variant is priced at 2,145,960 yen. These figures are equivalent to P782,796 and P951,325 at current exchange rates, respectively.
Are you excited to welcome this rugged cuteness to our shores? Stay tuned to catch more updated car news on Philkotse.com!
Suzuki XBEE 2018 price

|  Model | Price (Yen) | Price (Peso)  |
| --- | --- | --- |
|  Suzuki XBEE FWD (base variant) | 1,765,800 | 782,796 |
|  Suzuki XBEE AWD (top-spec variant) | 2,145,960 | 951,325 |
Prior to this, Suzuki has recently brought to Philippine market a brand new generation of its Vitara crossover. If you are also into this car, click here to enjoy our full-scale review for the Suzuki Vitara 2018.