What's a project car and which ones are good for beginners?
For most of you car owners reading this, the kind of car you probably own is a sensible, spacious vehicle made to transport your family. It might also be an economical, and reliable daily that's cheap to maintain.
Some of you might even use a commercial vehicle on a daily due to the nature of your trade. In short, it fulfills a practical need.
Vans can be fun, but in stock form, they're focused on space and practicality
For some car enthusiasts, however, just driving a van, pickup 4x4 truck, sedan, hatchback, or what have you isn't enough. They're reliable, sure, but there will always be that one car that you've lusted over that will fulfill some kind of emotional need for you.
However, that brand new car that you really want can be expensive. Pre-built, high-performance ones even more so. So, most will buy a car he/she can build themselves up to fit into his or her vision of the ideal form of that particular car.
>>> Related: Where To Start Modifying Your Car to Boost its Performance and Improve its Comfort?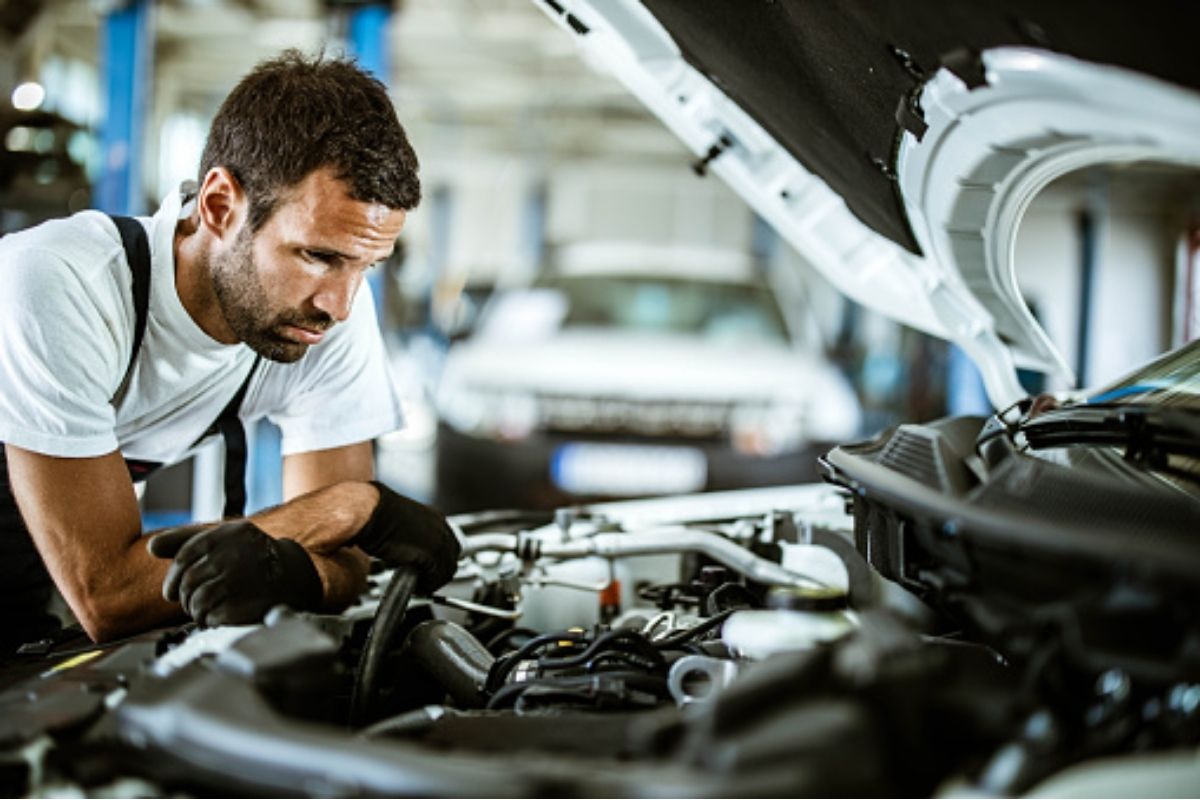 A lot of your time will be consumed by staring at the car's engine bay thinking of what to do next
5 qualities of a good project car for beginners
One huge step in getting a project car is choosing one. So, what are the qualities of a good project car for beginners? Here are some key points to take note of.
For beginners, a good project car is at least in running condition. Sure, one can buy a rolling shell or even one that doesn't have an engine, but that will need more money and work.
Good aftermarket support is also ideal for a beginner. You don't have to crawl through the internet looking for parts. Also, a popular car model will also have tons of used or surplus parts in the market.
A robust following will also make it easier for a beginner. Popular cars will have lots of Facebook groups that are willing to share their own experience in building cars, and some might even have parts for sale.
A good project car for beginners should also lean towards simplicity. So no luxury models with lots of electronic doodads, and no six to eight-cylinder engines and turbos (for now).
Lastly, pick the project car you actually want. Something that will keep you motivated just by looking at it, and/or something that you really want to see achieve its final form.
To further guide you, we've listed several car models that will do great as a beginner's project car. Do note though that when we say "project car," it isn't limited to street-oriented cars.
A kick-ass off-road vehicle or even a camper-van can be called as such. For now, though, we'll mostly be listing sedans and hatchbacks.
>>> Related: Top 5 easiest cars to work on for beginners
Building a 550hp 1JZ Nissan 240SX - in 10 Minutes!
Honda Civic 
One of the most popular candidates for a project car is the Honda Civic. This is because it's quite versatile, as far as complexity goes, and parts for it are plentiful. It also has one of the most robust aftermarkets in the industry right now.
On the top of the Philippine Civic project car hierarchy is of course the Civic SiR. This particular Civic, however, can be expensive. Some start at around Php 300,000 with some examples reaching Php 400,000 and above.
>>> Find the best Honda Civic 2019 in the Philippines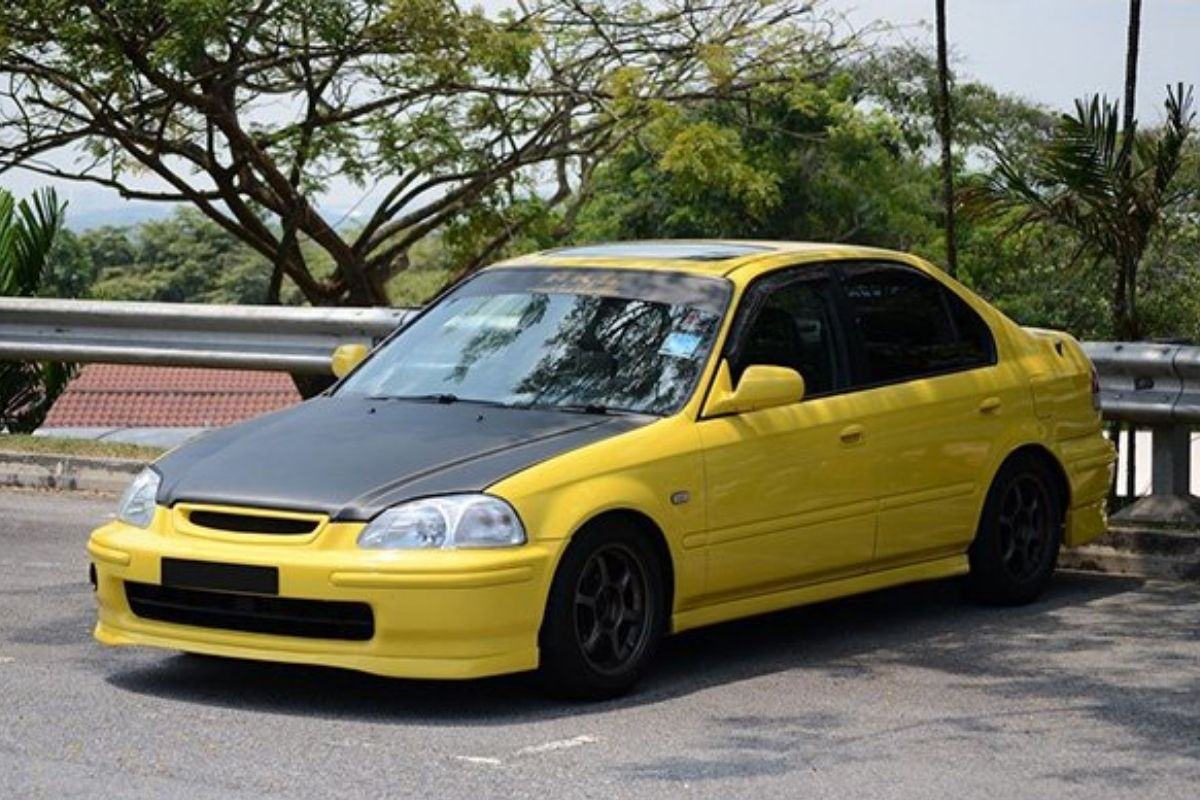 For many, the EK was the best version of the Civic [Photo: Nighteye]
If you want something more affordable, there are the non-SiR versions from 1996 to 2000. These can be had for Php 150,000 to Php 250,000. Then there's the 2001-2005 Civics.
They're not as light as the previous version, but they're still peppy. Prices for these can range from Php 200,000 to Php 300,000.
When talking about Civics, one cannot help mention engine swaps. If you're a beginner who's looking to wrench on a project car yourself, we recommend avoiding this for now.
Instead, focus on the engine that the car came with first. Restore it to factory conditions if needed, and then go forward from there. Engine swaps are not easy projects.
Mitsubishi Lancer 
Be it the Lancer "Box-type," the sharp-looking 1988-1992 version, the 1993-1999 "itlog," or the sporty-looking 1997-2002 Lancer GSR, you can't go wrong. The Lancer in general is one of the best project cars to buy for the Philippines because parts for these are plentiful, and the cars themselves are relatively affordable.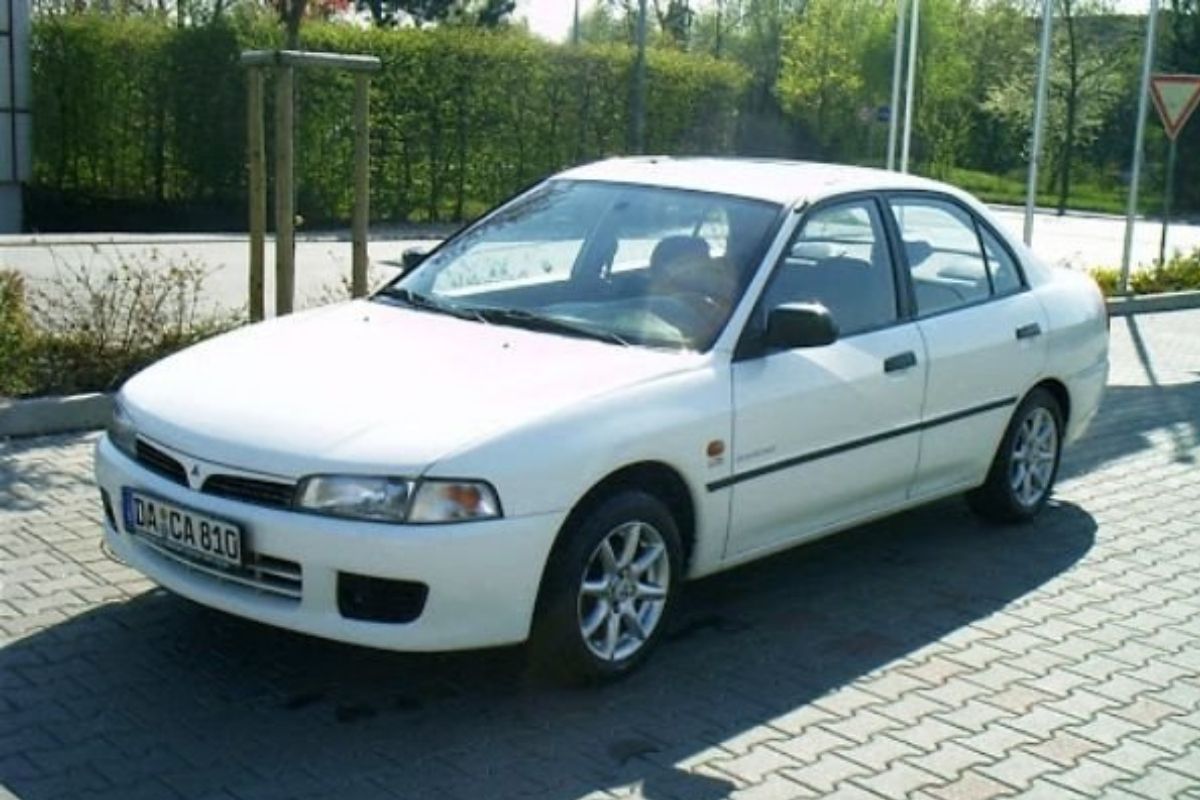 It's fairly easy to turn a Lancer into a reliable, but fun to drive project car
>>> Related: Mitsubishi Lancer: What we miss about this Diamond sedan
At the most, the box-type can be had for Php 100,000 and that's for the "semi-restored" ones. Some Lancer GSR two-door can be had for Php 150,000, with some better ones at around Php 200,000.
Regardless of what Lancer you're going to pick though, these models have a huge following and were sold in huge quantities. As such, you'll have no issues in looking for Lancer experts, as well as spare parts.
If you're thinking about converting a Lancer into a Lancer Evo, then be warned that this isn't for beginners. It requires lots of patience, deep pockets, and sleepless nights of browsing the internet for a used 4G36T.
Nissan Sentra 
Another candidate as a great beginner's project car is the Nissan Sentra. This is especially true for the B13 and the B14 ones.  
Like the Civic and the Lancer, the Sentra was sold in huge quantities. This of course means that many are familiar with it, and it is easier to look for parts. The B13 is especially attractive since it can fit in the SR20DE inline-4 engine.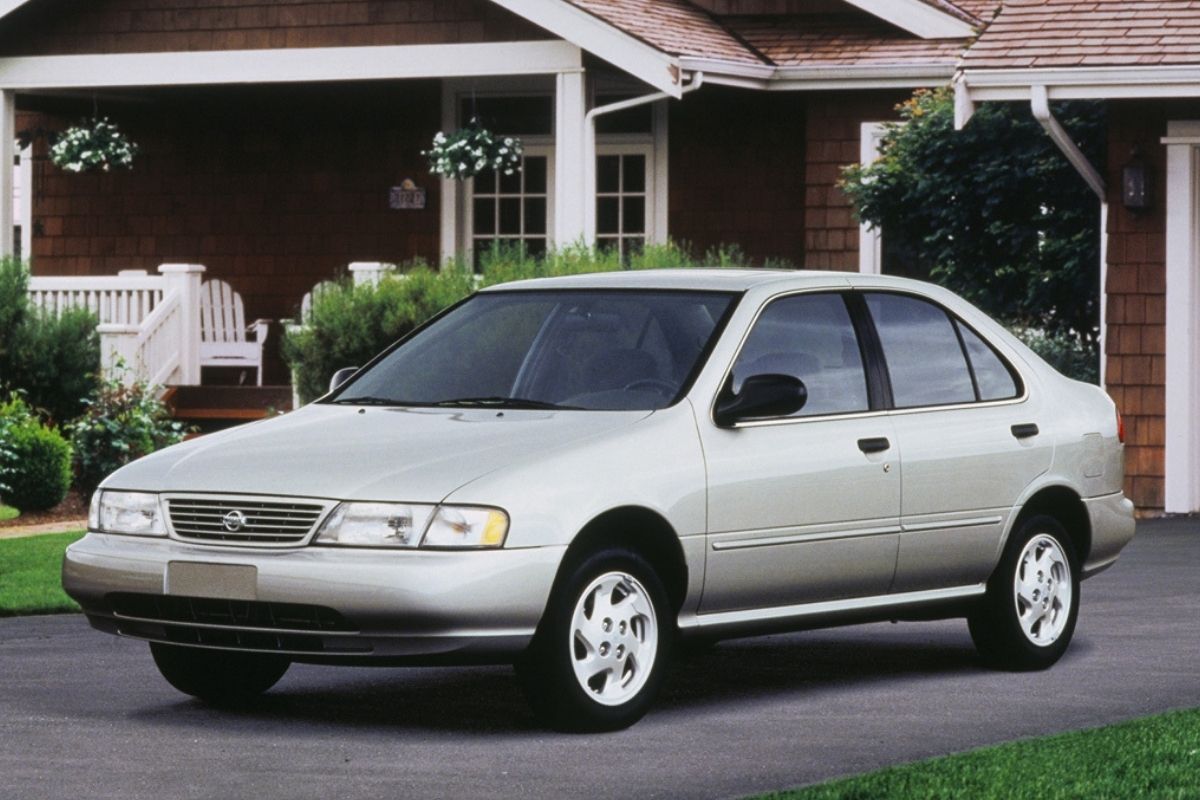 Combined with an SR20DET, the Sentra can become a wicked sleeper
As for pricing, the B13 is usually priced below Php 100,000, with some clean examples ranging up to Php 150,000. The larger, heavier B14 can have the same price range as the B13, with some clean ones reaching up to Php 170,000.
Toyota Corolla 
And of course, there's the Corolla. As we've mentioned in our Nostalgia article for the "small-body" E90, it's still going strong, and the larger "big-body" is the perennial family sedan. Nowadays, surviving E90 and E100 Corollas are plentiful and affordable.
Of note about this era of the Corollas is that they're also versatile. So, if you want to go more advanced, you can either fit in a high-revving 4AGE or even a 3S-GTE.
For beginners though, the Corolla E90 is very easy to work on since these came carbureted so tuning is as easy as turning a screw or two while listening to engine noises.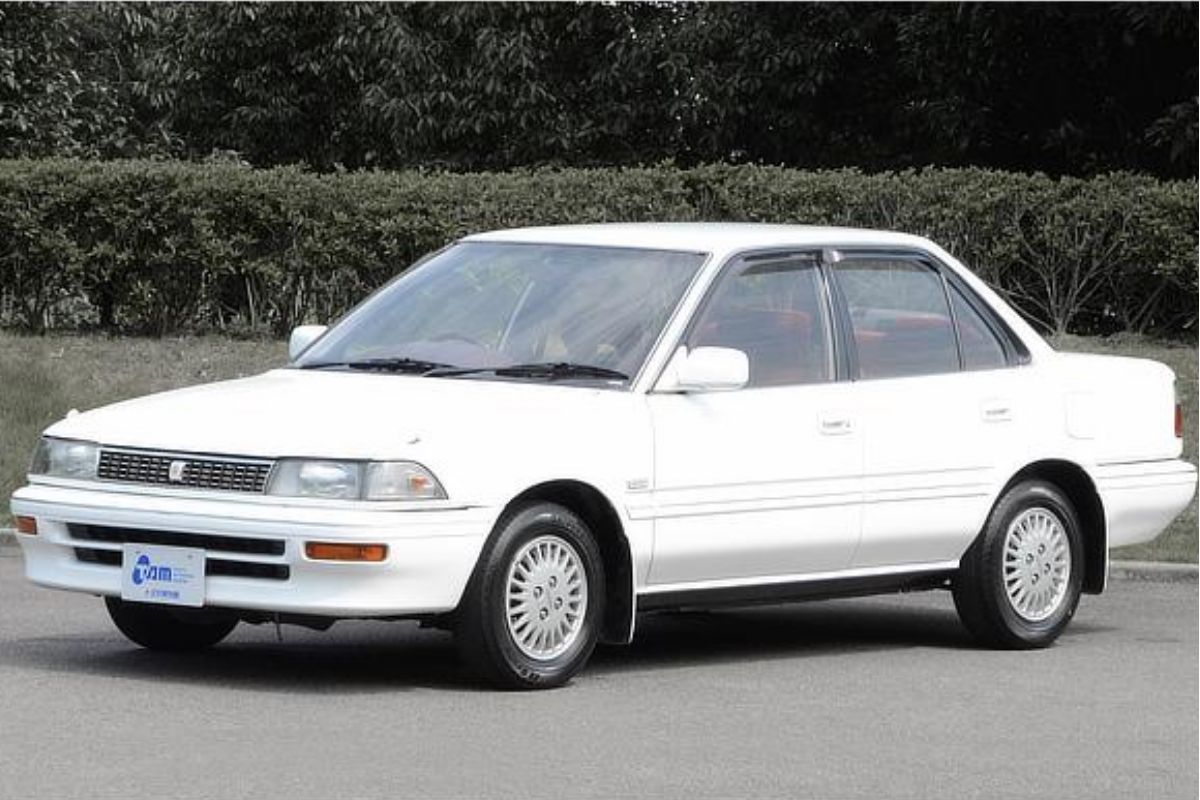 The versatile Toyota Corolla E90 
At the most, an old but still good Corolla is usually priced below Php 100,000, with some ranging up to Php 150,000 depending on the condition.
There are however some that are priced above that but these are usually restored or worse, already modded. As a beginner, we urge you to avoid examples that already come with mods.
The car you want 
And lastly, a project car, regardless of you being a beginner or not, can be anything really. It all depends on what you want and how much you're willing to learn.  
If you want an off-roader, there's the first-gen Fortuner, the first-gen Montero Sport, Pajero Fieldmaster, first-gen D-Max, first-gen Strada, etc. 
If you want a camper-van, there's the old 1995-2005 Toyota Hiace, 2003-2006 Toyota Previa, the old first to second-gen Hyundai Starex models that were imported as surplus cars in the early 2000s, and many others.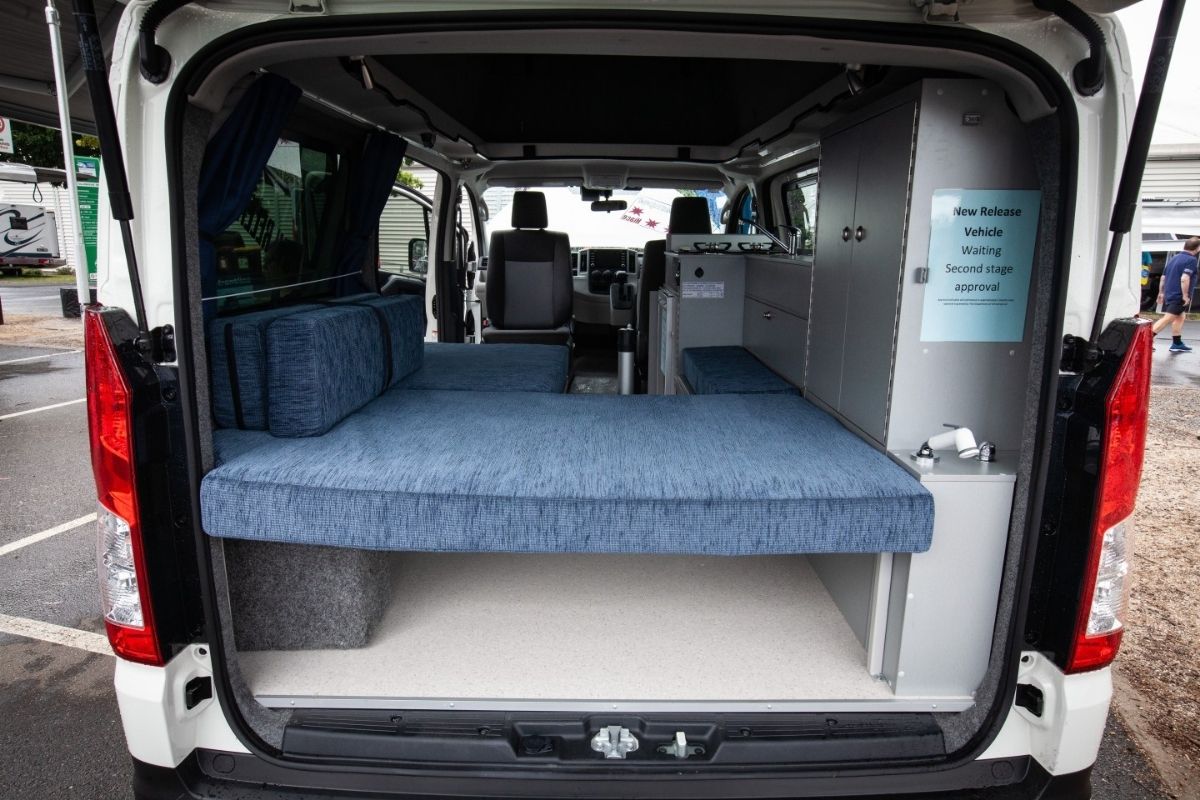 Speaking of vans. Turn one into a camper and it'll be loads of fun
So, to sum it all up, the best project cars for beginners is the one that you want, and the one that you can confidently work on. As for the list above, well, those are just some of the most popular examples of good project cars that are relatively easy to restore.  
For the latest automotive news, car reviews, and car buying tips, keep it here on Philkotse.com. 


Cesar G.B. Miguel
Author