Want a reliable daily? A promising project car? The Corolla SB can do all that.
For this week's nostalgia article, we're going to talk about a car that everyone will probably recognize immediately. It has been here since 1989, and while it was replaced by a larger "big body" in 1991, it's still a common sight here in the Philippines in the hands of someone who just wants a reliable daily, to someone in need of a fast track car. 
It was also among the first cars in the Philippines to feature double-overhead cams, and sixteen valves. It has many names, and it's called the small body because it was the last generation of its kind to be classified as a subcompact car. If you want to get technical, you can also call it the E90. In other markets and for some Japanese Domestic Market (JDM) fanboys, it's oftentimes even referred to by its chassis number like its legendary ancestor.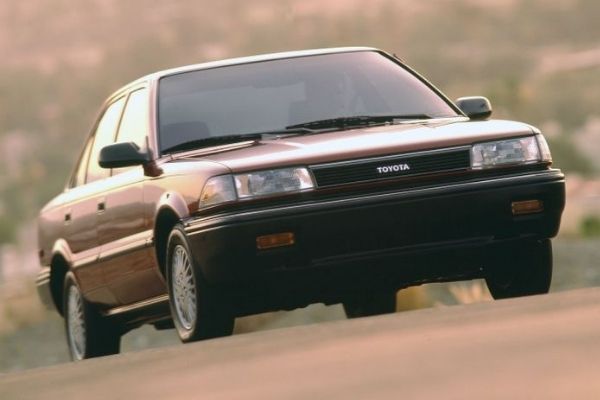 The official car of "It's fun to drive a slow car fast."
So what car are we talking about? Well if it isn't obvious to you by now, we're talking about the legendary sixth-generation Toyota Corolla E90 for sale, a.k.a. the "small body."
Near and dear to our hearts
Like its competitors at that time, the Toyota Corolla in the modern age has become a very nostalgic machine. For many of us, this was probably the car that we learned to drive on, our first ever family car, or even our first ever personal car. Apart from that though, the Corolla "Small Body," when it came out, further cemented Toyota's position in the Philippine market, if not globally.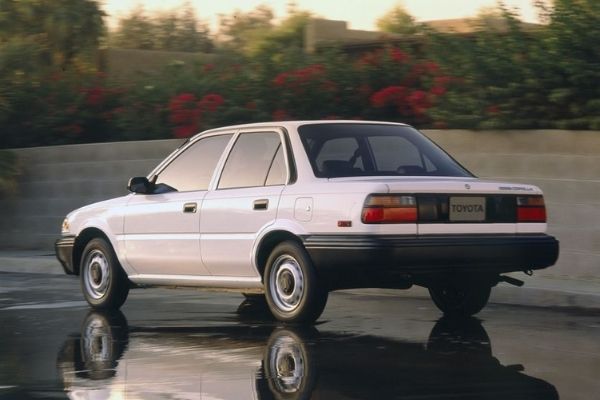 Like the Hilux, the Corolla is one of the best ambassadors of Toyota's reliability
Literally hundreds of thousands were sold, and it came in a smorgasbord of different variants from the humble and locally available Corolla 1.3-liter XL and XE, to the awesome and powerful variants that came with the legendary 4A-GE inline-4 engine. It was also probably the first Toyota for a lot of people to be introduced to the "Toyota reliability" phenomenon since it was cheaper than the equally legendary Toyota Hilux that was sold at that time.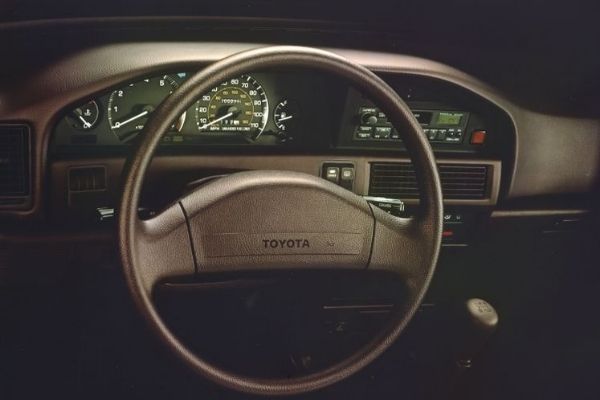 It didn't have many features, but it did have all the basics like AC, a radio, seat-belts...
>>> Related: Toyota Corolla Big body: The perennial family sedan
Not just a daily, but also a brilliant platform
Now the Corolla small body, or SB, is very light. It didn't have much power even the 4A-GE versions, so it had an impressive fuel economy. It was affordable, it had decent interior space, was fairly comfortable, and so it was favored not only as a family car but also as a taxi or a company fleet car.
But guess what folks, it turned out that the humble small body Corolla, apart from being a reliable daily driver, is also pretty good at becoming sporty. Since it was light, it had the potential to be very agile. And since it's a Toyota, it's also very robust, and due to its enduring popularity back then and in the current used car market, many aftermarket companies are still making parts for this brilliant machine.
It also helps a lot that it's easier to buy parts from abroad, so JDM copies or even actual JDM builds have been popping up here in the Philippines. Some dedicated Corolla SB enthusiasts had even managed to locate 4A-GE, and even the more powerful supercharged 4A-GZE engines to swap on their beloved SB project cars. If that isn't love, we don't know what is. And of course, many have fitted their Corolla SB's with a set of the very recognizable RS Watanabe F8-Type Wheels, which quite frankly, just completes the look of the Toyota Corolla.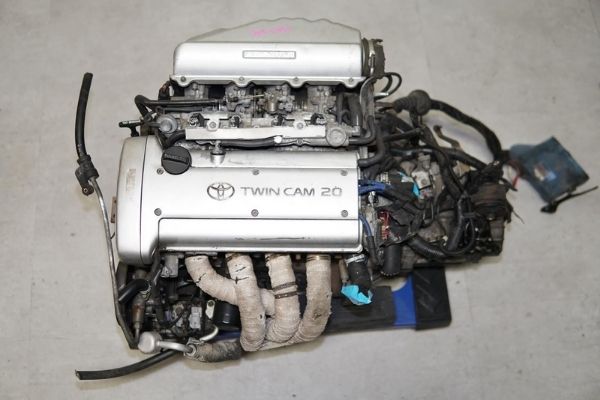 4A-GE: Psst, hey kid. Want to break your bank account?
>>> Related: How the Toyota Corolla has evolved since 1966
If you're itching to get into the Corolla SB bug right now, then check out our car for sale section, where you'll find that visibly old examples will range from around Php 60,000, to very pristine restored examples at Php 80k to 100k, and with "modified" and "built-up" ones priced far more than that.
If you're planning to build a 4A-GE powered one, then do remember that this engine wasn't actually sold here so it might take a bit of digging on the internet, as well as a lot of phone calls. Also, if you're planning to build a JDM accurate AE92 Sprinter GT, an FX-GT, or an FX-ZS, then prepare to spend the equivalent of a brand new Toyota Vios.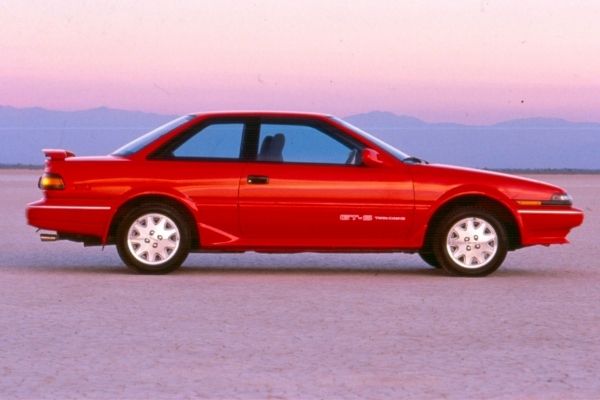 The very desirable 1990 Toyota Corolla E90 GTS. Juicy. 
All in all, the Corolla SB is here to stay in the local car scene for years to come. It might be bought as a reliable, and mechanically simple daily that won't break all the time, or as a project car that someday will rip in some autocross event.
And we're even guessing that the value to these cars might even go up slightly in the coming years since even now in 2020, it seems that the SB is experiencing some kind of renaissance among car enthusiasts. Yeah, not bad for a car model that's been around since 1987, right?
For more nostalgia-filled articles like this, keep reading here on Philkotse.com.


Cesar G.B. Miguel
Author