Are off-road modding for pickups really needed? Let Philkotse.com point everything out!
Owning a mid-sized pickup truck like a Hilux, Ranger, Navarra, and even a BT50 is excellent for mobility; and it the high clearance does offer advantages over shorter cars too. Although some owners of these pickups would like to push the limits and do off road mods that will be eye candy with advantages, it cannot be denied these are roughest and toughest mid-size to large cars that have nearly everything installed.
However, it is argued that off-road cars come with the most powerful torque and horsepower that exceeds SUVs. The suspension is tough and set for heavy duty loading on the truck bed too. Even inside, the compartment it is strikingly similar to a sedan except for space inside. With everything going for it; with diesel or gas options for most car brands and makes, why even consider a modification? Is it really necessary?
Let's find out the pros and cons of off-road modification that Philkotse.com has pointed out in this article to answer the question: When is off-road modification a smart option or is it even necessary?
Top 7 unstoppable trucks and custom-made cars for your off-road challenges
I. Pros of off-road modifications
Off-road modification does cost a lot, but it will have many advantages to consider
1. When other cars are bogged down, they keep on going
Modified pickups are taller than stock, with lifters used to get more height. They exceed the standard 800 millimeters wading depth, with fewer chances of the alternator damaged. Shallow floods that stop smaller cars will not be a problem for these tall off-roaders.
2. It is all-terrain handling with 4x4 transmission gives it the edge over obstacles
One of the biggest advantages is that it can manage most terrain with large tires. Add up the 4X4 drive train that gives even better traction than full-time All-Wheel-Drive.
3. Makes a fun weekend car, if a second car is in the garage
Why settle for a sedan when a fully modified off-road pickup will be good for weekend trips or go off-roading during the weekend for relaxation. Sometimes going in the deep end is fun and these trucks provide a fun factor for most weekend warriors.
4. When emergencies like natural disasters strike, these vehicles can move people and supplies when needed
When nature strikes and cars are likely to be less than capable; off-road modified picks have the advantage. It can move families and supplies from the danger zone, assist efforts to move supplies through hard to pass areas too. It's a luxury to have these cars, endowed with better mobility and terrain handling is a premium to consider.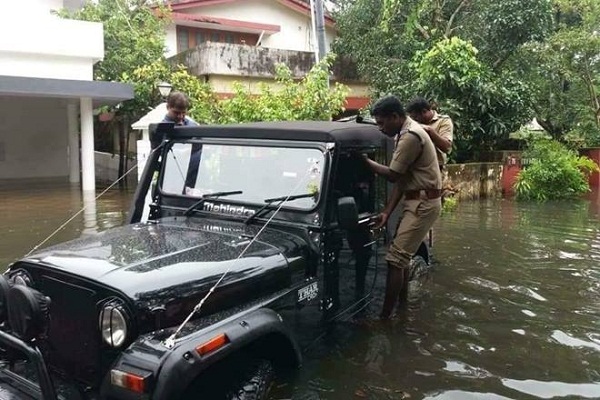 With higher clearance, modified cars can move families and supplies from the danger zone
5. Men who want a masculine looking car will like it
Last but not least; big and burly pickups are preferred by men who want a "man's" ride! Practicality does not count; when some would like to have a car that shows their manliness. As far as it goes; a big truck is the expression of this; no pun intended.
>>> See more: Suspension modifications for off-road goodness in the Philippines
II. Cons of off-road modifications
Now let's continue with all points that should discourage off-road modding
1. Regulations from LTO
The LTO is making moves to disallow this kind of modification for pickup trucks, without going over the implications. Which can make them undrivable; where they are prohibited. For those who have heavily invested in these modifications; it will be a problem. Or those who want to modify theirs; will be grossly affected by unguided and unconsented changes that weren't a problem before!
Owners of mid-sized to large pickups should play it by ear and check updates from the LTO or suffer inconveniences from laws that aren't formulated intelligently.
2. It will be hard to park it in closed or open parking lots
Parking in the metro is always not an easy task. Most parking lots in the metro, which have limited spaces and ceiling heights that will make it very difficult to park your big truck. Another thing is that illegal parking has a ticket and will cost the driver, just because the pickup will not fit in the parking lot. Most parking slots can fit most cars, but some will have only enough space for most cars but not wide and tall ones! Tall pickups will not fit; because the ceiling height is low for it.
3. Expensive maintenance costs 
Stock conditioned pickups will be a bit expensive to maintain, but modified pickups will cost more. It because most of the parts are specialized and not OEM parts that are replaced when modified for off-road driving. Costs can be cut by getting cheap and not unrecommended components, but it might have detrimental results.
4. Modifying a truck for appearances, not for the function is a waste of money
Going full off-road modification will not be smart when most driving is done in the city. Be smart and think if the truck will be used other than for city driving.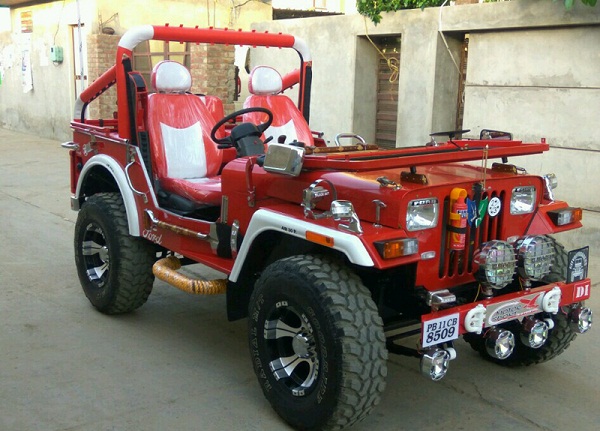 A cool modified Jeeps catches the eyes but doesn't many functions
5. Insurance premiums will be more expensive for the owner.
It will look good with the over-all off-road modifications, but that will be sweet for the insurance company because it will raise the premiums!
Hopefully, with these useful car tips and advice on Philkotse.com, you can answer the question: Is off-road modification necessary for pickups? Chances are it may be yes, but there's always preferences of course!


Norjan Ismail Abbas
Author
Recent posts