The following tips will help you quickly find your vehicle among thousands of cars in a parking lot.
Have you ever found yourself in the situation where you walked out of the shopping mall and totally forgot where you parked? For many people, this is a common issue, because when standing in the middle of thousands of cars, it can be confusing to determine where your beloved one is. The following tips shared by Philkotse.com will help you solve this problem if you are a forgetful person.
1. Use the panic button
If your key has the panic button, press it and determine the direction where the beep comes from. However, the signal won't go off if you are outside of its working radius.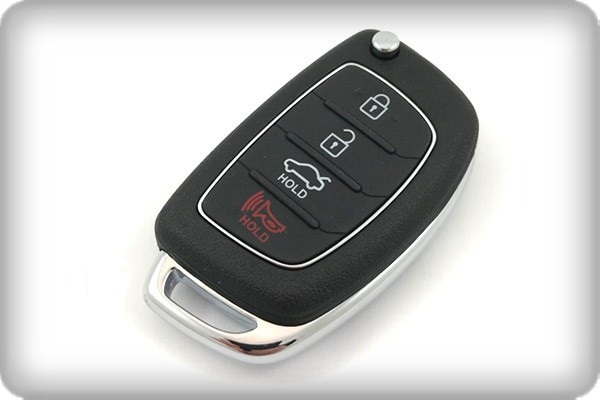 It's no coincidence that the panic button got the name
2. Find your car systematically
If the parking space is small, try checking one row at a time. This may not be the fastest way to find your car, but it will guarantee you what you want.
It may take a lot of time, but it works!
>>> Also check out:
3. Ask for help from others
Some large parking lots offer car finding technology by the license plate. If there is no other way, you can call the parking lot operators to ask for help.
Asking for help if you had no other choice​
4. Park near visible landmarks
If possible, park near a large distinct object like a big tree, a road sign or a lamp post. These should be observable from a far distance so that you can determine it right in the beginning.
Park your car near big, distinct landmarks
5. Park near the exit of the building/parking lot
Parking near the exit is a practical way to memorize your car's position. The only thing you need to do is navigating to the exit of the building. Although you might need to walk longer, that little exercise shouldn't prevent you from the joy of easily finding your car.
Park your car near the exit ways
6. Mark your slot by yourself
Nowadays, there are many ways to conveniently record your parking slot. For instance, you can use your phone to take pictures, locating mobile app or a simple sticky note. Repeating your parking location while walking into the building is also a good way to memorize it.
Memorize it or use technology to do it for you​
Hopefully, with these useful car tips and advice on Philkotse.com, you won't have to waste your time finding your car in the parking lot.