Don't you notice how certain car brands just have this easily identifiable look? Well, we take a look at some of them. See if you agree.
1. Car design and brand identity
Car aficionados like variety, but they also have favorite brands. Despite all the justifications we make in favor of our preferred car brand's reputation for reliability, aftermarket service, warranty, and parts availability, one major reason why we like or even respect a particular car brand is its looks or design language. We take pride in how it stands out.
In the fast world of today's car industry however, more and more companies are getting into "borrowing" car looks from other manufacturers. It's pretty common and it has even come to the point (sometimes) that we regularly get surprised that this model and that model is actually made by this manufacturer.
So how do some car manufacturers ensure that their cars remain uniquely theirs, "borrowed" or otherwise?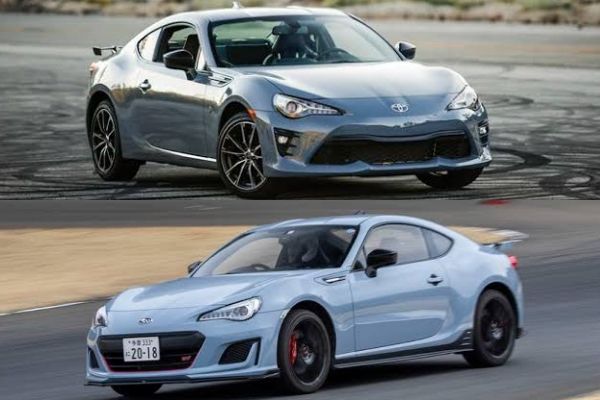 Siblings? The Toyota 86 (top) and the Subaru BRZ
>>> Have you read: What makes a good car design in the Philippines?
Well, they give it unique design features of course! Be it something as significant the engine and drivetrain to how the doors open and even with simpler stuff like how the grille is designed.
Some manufacturers will go out of their way to give all of their models or specific model that certain something that will make it stand out as a perfect representative of its respective marque or even for the entire brand as a whole.
Note though that not all manufacturers will do this for their cars at all or they aren't as consistent in implementing them.
2. The spindle grille of Lexus
While the spindle grille is present in all Lexus models available in the market right now, this wasn't always the case. It was introduced only nine years ago on the LF-Gh concept car. The spindle grille since then became an ever-present feature on the said company's models.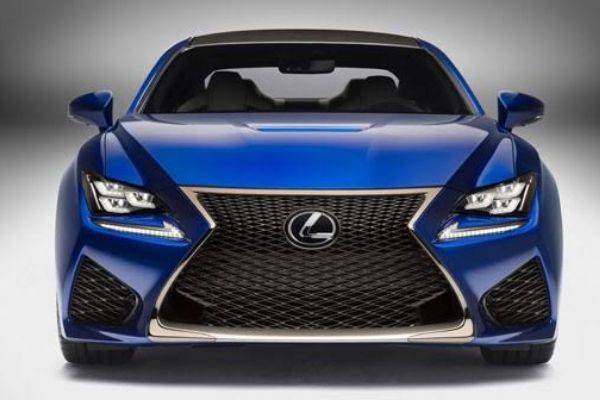 While it looks flattering in some angles, in others, the spindle grille looks like the gaping maw of a whale
Whether you like it or not, the spindle grille has cemented the Lexus brand's identity. Think about it: When you see a Lexus approaching you on EDSA, you will most surely know that it's indeed a Lexus even if it's a mile away just because of its humongous spindle grille.
>>> For Lexus-lovers: How Lexus designs are so influenced by Japanese cultures.
3. Subaru's all-wheel-drive/boxer engine combination
Apart from the exterior visual design cues on this list, Subaru puts in the effort to make its engine and powertrain almost uniform for all of Subaru models regardless market segment.
Except for the Subaru BRZ (with only the boxer engine), all of this company's models are equipped with a boxer engine combined with their famous symmetrical all-wheel-drive. Why?
First off, the boxer engine, despite being a head gasket hog, has a near-perfect balance. Due to this, there's less load on the crankshaft. The result? It's typically more powerful than the regular inline-four. This makes for exciting, punchy cars.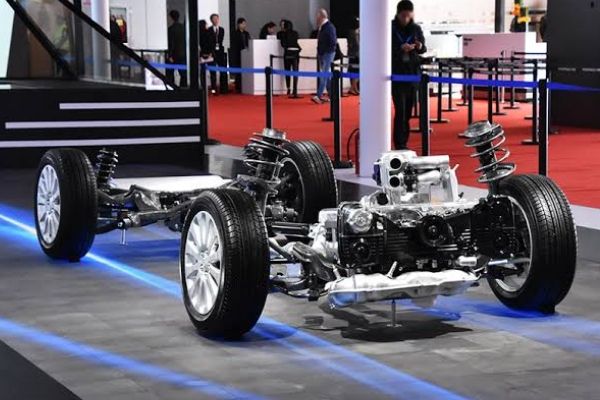 Subaru's particularly proud of its boxer-AWD combo, as it should
With the all-wheel-drive, Subaru cars have a lot of traction for better handling.
>>> FYI: Subaru SUV Philippines: List of all models, brief review & pricelist.
4. The Dynamic Shield grille of Mitsubishi
Remember when the Mitsubishi Xpander first came out? Yeah, everyone made a collective gasp which meant one thing or another. Regardless of whether you like it or not, the Dynamic Shield grille is a striking feature unique to a Mitsubishi car.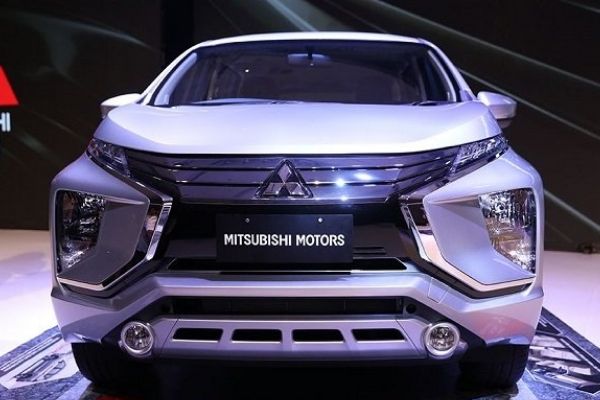 The Xpander owes much of its style to the Mitsubishi Dynamic Shield grille
It's now found on the new Mitsubishi Strada and the Montero Sport. Heck, even the new Mitsubishi Mirage will be getting the new fancy grille.
>>> Related: 10 cars named after animals
5. Nissan's V-Motion grille
Apart from Mitsubishi, the Japanese carmaker has also been giving Nissan models a unique front end with the V-Motion grille.
Currently, in the Philippine market, the V-motion grille is found on the noses of the Nissan Sylphy, the Patrol Royale, the Terra, the X-Trail, the Urvan, the Juke, the Almera, the GT-R, and on the Navara -- as a wide stretched out version.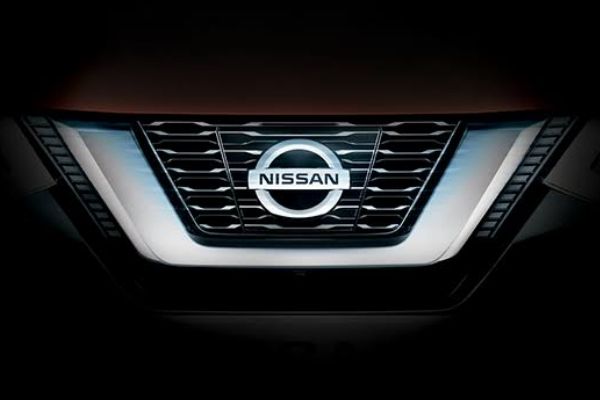 The V-motion grille is simple but it does give Nissan cars a unique look
While this vaguely V-shaped grille isn't as visually striking as Mitsubishi's dynamic shield, it does provide a unique look for Nissan models.
>>> Make sure you know: Nissan SUV Philippines: List of all models, price & brief review
6. "The Spirit of Ecstacy" of Rolls-Royce
Made initially for Baron John Montagu's 1909 Rolls-Royce Silver Ghost, the "Spirit of Ecstasy" has become a staple on almost all of their cars since the '20s.
The figure has gone through a lot of versions and even came in a kneeling position. Its size also changed a lot. Starting in 2003 however, the company standardized the size to three inches.
They also gave it the now-famous feature of being able to automatically instantly retract from view when struck or pulled from any direction. This, of course, prevents the theft of the said ornament.
Can You Steal The Spirit of Ecstasy?
7. The Porsche 911 look
Arguably, the entire line of Porsche 911s throughout history shape can be considered as having a uniform, unique look.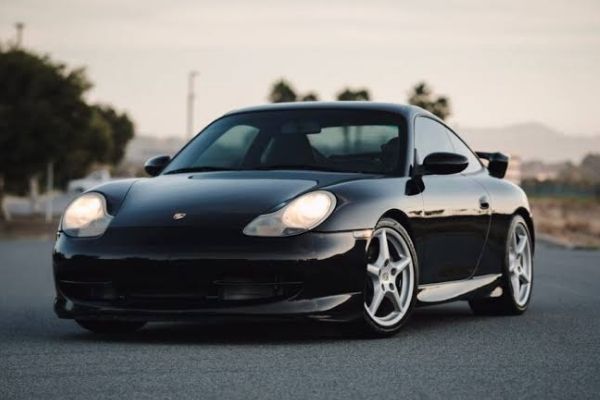 A Porsche 911 from the year 2000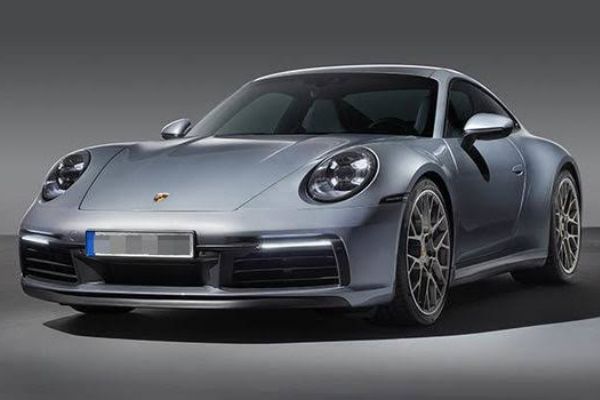 ...and one from 2019
Also, its shape, apart from some minor tweaks, didn't actually change that much throughout the years. Even the current Porsche 911 still looks very much like that sketch Ferdinand Porsche drew back in 1959.  
It's a timeless design, it still works aerodynamics-wise, and quite frankly, it's one of the things that makes a Porsche a Porsche.  
8. BMW's kidney grille and Hofmeister kink
While the signature manual transmission has been dropped from BMW's set of "signature" features, what remains still are the kidney grille and the Hofmeister kink.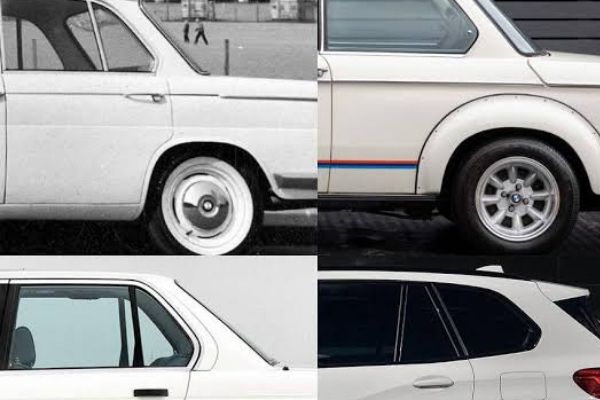 The Hofmeister kink is a subtle but quintessentially BMW feature
Upfront, there's the kidney grille. It's been around for 85 years on BMW models and is one of the most enduring visual features of the brand. Despite that though, the origins of the kidney grille are steeped in hearsay and legend. What we do know though is that the BMW 303 was the first car to come with a bifurcated/kidney grille.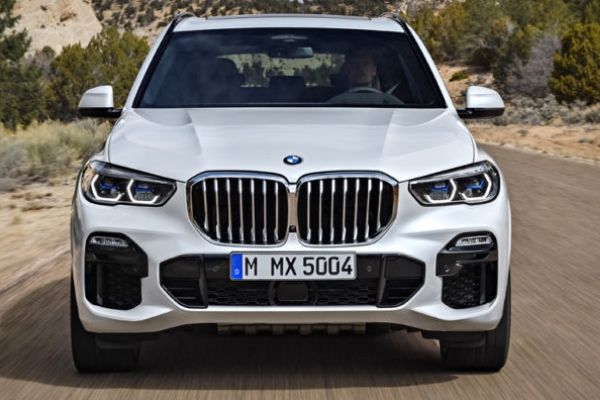 While the Hofmeister kink is subtle, the kidney grille sure isn't
Another unique feature common among BMW models is the Hofmeister kink which is best explained by the accompanying photo.
This small but important BMW feature is named after Wilhelm Hofmeister, the BMW chief designer from 1955-1970 and according to BMW, it's a subtle sign telling the world that all BMW models have rear wheel drive or, if AWD, power is biased to the rear.
>>> You might concern: List of all BMW SUV Philippines: Specs, Price & Brief Review
9. Lamborghini's scissor doors
Being outrageous has been a part of Lamborghini's history. From the very unique-looking 350GTV to the current Lamborghini Sian EV, all of this Italian brand's vehicles are a stand-out among supercars due to a hyper aggressive, angular design as well as dedicated use of the V12 engine.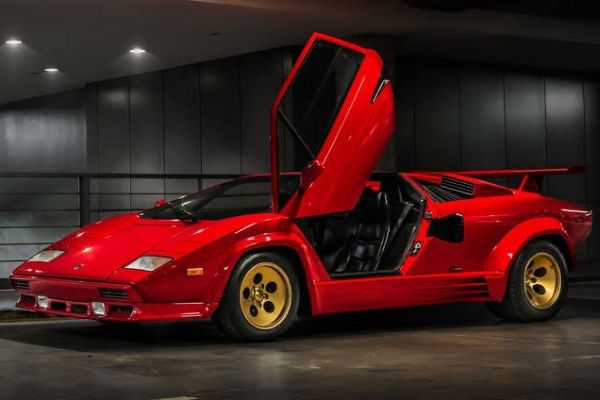 Awww. It looks like the Countach is waving at you
>>> Grab your attention: Take a first look at the Lamborghini Sian, the brand's first hybrid car
Lamborghini is also known for giving its cars scissor doors, first seen on Marcello Gandini's revolutionary Lamborghini Countach.
Did you enjoy this article? If you want more like this one, keep reading here on Philkotse.com.

Cesar G.B. Miguel
Author