Due to the outbreak of COVID-19 in the Philippines, we think that frugality, especially if you love cars, should be practiced.
The COVID-19 outbreak, for a lack of a better term, is in full swing here in the Philippines. And while the Department of Health has only recently declared the existence of local transmission, there are already several cases here in the country from just five cases some two weeks ago.
Police seek protective gear for COVID-19 checkpoint officers | DZMM
That's fast…scary fast. So in response, the Philippine government, and by extension, numerous local government units here in the Philippines have declared "community quarantines" in order to help reduce the spread of the virus in question.
For the rest of the world however, it's been a waking nightmare for months and counting.
>>> Latest update: Metro Manila community quarantine and what it means for travelers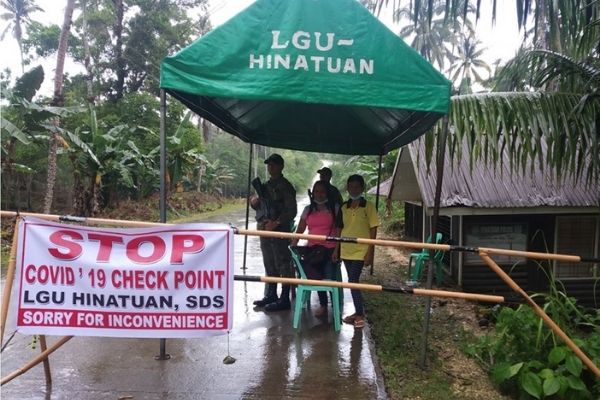 Even places like Hinatuan, Surigao Del Sur have checkpoints in place
Italy, which implemented quarantine measures kind of late, already has tens of thousands of infected. Now, our Lamborghini making friends are warning other countries to act before it's too late.
In the U.S., people are out and about in their local grocery shops and supermarkets trying to get their hands on the last roll of toilet paper –strange and literally foreign idea for us Filipinos, but the wide-scale panic buying over there is as real and as terrible as it gets.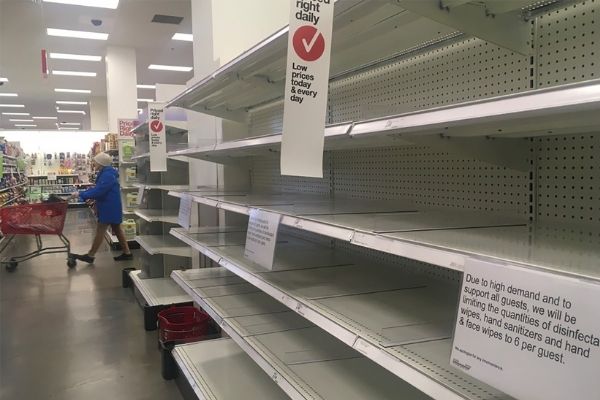 In the U.S., they're running out of bare essentials like hand sanitizer and toilet paper
>>> Related: COVID-19 latest news and updates
And of course, there's China, who still holds the largest amount of COVID-19 victims, which contrary to slowing down of new cases last week, actually has 20 new ones as of March 15, 2020.
There are a lot more countries greatly affected but I think the examples I've given above have painted a clear picture: what's happening right now will have long term ramifications that will change a lot of things especially in the world of business.
And you know when talking about business, the car industry is one of the largest.
Volkswagen alone had revenue of 278 billion USD in 2018 with Toyota following at 272 billion USD. 
The auto industry involves millions of miles of transporting parts and finished products to hundreds and thousands of manufacturing plants that employ millions of people worldwide, and not to mention the hundreds of dealerships in the Philippines alone.
>>> You might concern: Several car industry manufacturers withdraw their employees from China due to coronavirus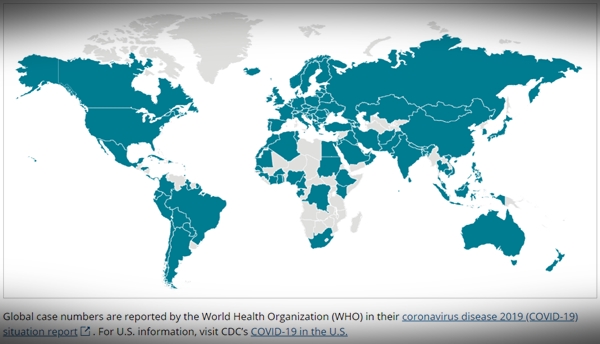 Locations with Confirmed COVID-19 Cases, by WHO Region
All of those, in one way or another, will be affected, and therefore all major car manufacturers will be hit hard.
This is on top of the gloom and doom prediction of many market analysts regardless of the COVID-19 outbreak but that is a story for another time.
So what can a car guy and the local car industry to do? I'm no economist, businessman, or car industry executive, nor am I an experienced car salesman, but I sure am an enthusiastic asshat when it comes to anything with an engine.
As such, here are my two centavos: let's tighten our belts to the max and be creative in the ways we go about our businesses.
>>> Read more: How is coronavirus breakout affecting online car sales?
The Philippine Car Industry
If it isn't obvious already, the Philippine car industry will likely take a nosedive due to the COVID-19 outbreak.
Supply lines will be strained, and that includes actual deliveries of fresh, brand new units to dealerships due to the shutting down of several key manufacturing facilities outside our country.
Then there's our prediction of the actual drop in car dealership visitations. So yes indeed, people who're planning to buy cars this year might be considering holding off on that decision partly because of the aforementioned, and partly because of wanting to save their money during these trying times.
>>> Recommended for you: Covid-19 outbreak: How it can affect car buyers and the car industry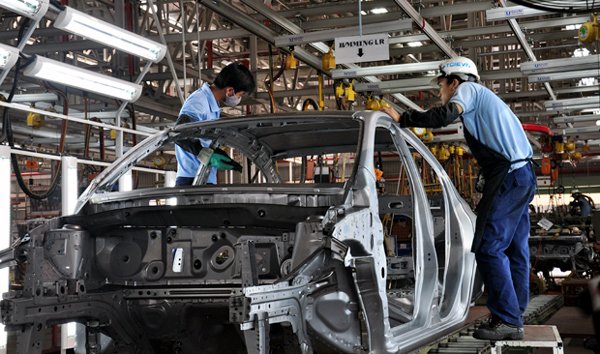 The Philippine car industry will likely take a nosedive due to the COVID-19 outbreak
To address these issues, people who really want to buy cars should also consider other means of car shopping and dealerships should be ready to provide it.
Case and point, the purpose of Philkotse.com itself. We have detailed car review articles and comparison articles to guide both new and old car buyers, and we even have a "car for sale section" which now hosts listings for brand news cars from a number of locally available brands.
This, of course, is something we couldn't do without the help of numerous car dealerships.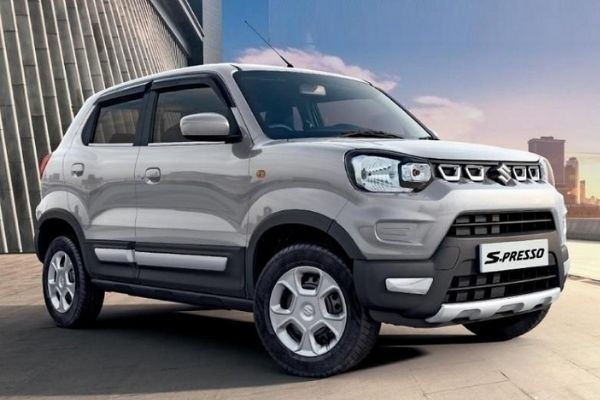 One way of addressing the sales slow-down are affordable models like the S-Presso
Also, there are the commendable efforts of distributors here in the country, one of which is Motor Image Subaru who has brought their brains out of the box and is now capable of providing a test drive unit by delivering it to your home address or to your place of work.
You don't have to commute and you don't have to go to the dealership in order to try out a Subaru.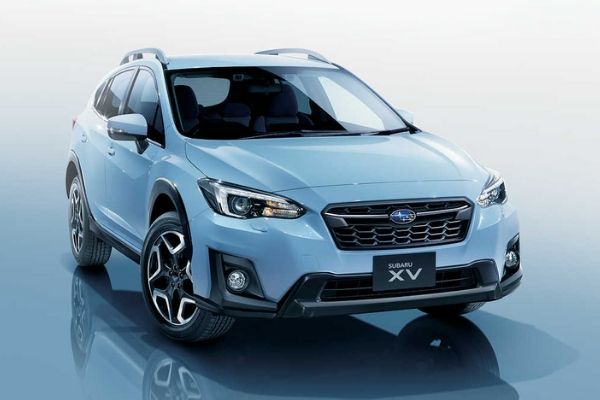 All Subaru are available for this service
And lastly, there's Suzuki's new vehicle; the Suzuki S-Presso, which is currently one of the best representations of literal downsizing in terms of price.
Sure it's not that fast, but private transportation will play a greater role now especially that "social distancing" is one of the best ways to avoid catching the bug.
This affordable but brilliant new model will also play its strengths in the months to come because as we've said, 2020 looks like a grim time.
So in short, find creative ways to buy and sell cars and the development of affordable private cars.
>>> Also important: 10 tips for car drivers to deal with COVID-19
Please think twice about splurging
One of the main effects of the community quarantine here in NCR and in many places all over the Philippines is that the movement of people will be limited.
To a smaller degree, however, the delivery of goods will also be affected. Checkpoints will be implemented after all and those, as we can observe from numerous news reports, can and will cause a significant slowdown in traffic.
To answer this question fellow automobile nerds: which is more crucial – your new, high-performance, adjustable and re-buildable coil-overs, or that shipment of essential goods like medicine, disinfecting substances like soap and alcohol, face-masks, and food?
If you think you can eat your new coil-overs well….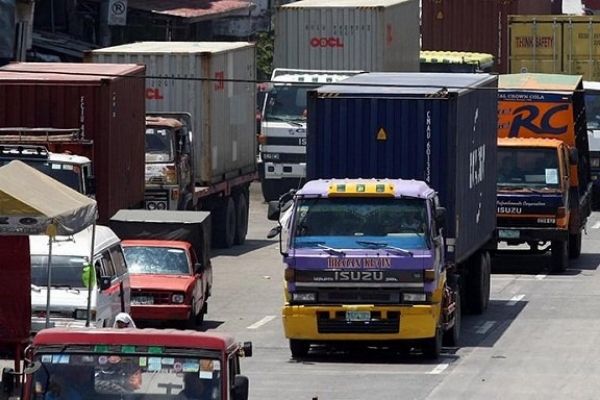 Every inch of cargo space and each delivers truck counts
Non-essential goods like aftermarket performance parts and the like will only take up crucial space on the limited number of cargo vans and trucks traveling in and out of wherever you're located. 
So instead, we urge you to focus on the bare minimum to make your car run reliably like replacement parts, oil, etc. Sure, getting that new performance part provides us with that unbeatable dopamine rush, but that can be defined as splurging, wouldn't you agree?
The same goes for the car industry. Large events should be postponed to take place at a better time.
But you know what, those guys know that already since numerous events like the 2020 Manila International Auto Show and other model launches are already canceled or postponed.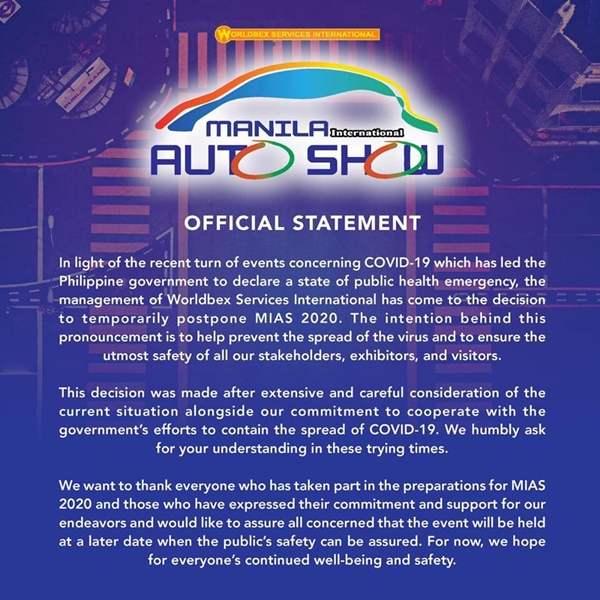 MIAS 2020 official statement about the event's postponement
>>> Let's update: 
Also, please don't get tempted to hoon on deserted public roads. It just isn't worth it.
Now you get the picture? So please, let's all compromise a little bit, add in a little dash of patience and creativity, and we'll come out of this crisis alive, well, and ready to drive.
Wash your hands and keep safe out there.


Cesar G.B. Miguel
Author