What you need to know about traveling to and from Metro Manila during the community quarantine.
The Department of Transportation (DOTr) has laid out Metro Manila quarantine guidelines on preventing the further spread of COVID-19, consistent with ongoing government measures to control the outbreak.
COVID-19: Philippines to start month-long community quarantine of Metro Manila on March 15
Here are the specific DOTr guidelines on community quarantine:
Public Utillity Buses: No more than 25 people shall be allowed to board a public utility bus at a time; that number includes the driver and the conductor. Passengers should be one seat apart, with no standing passengers allowed.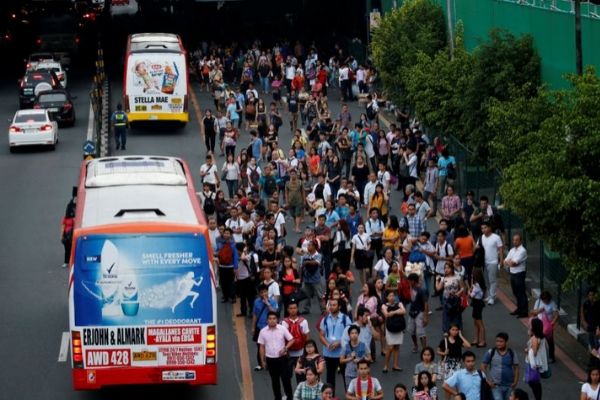 Will this more longer wait times for commuters? We'll find out on Monday
Public Utility Jeepneys – Public utility jeepneys should load only half of their total capacity, with passengers positioned one seat apart. No passengers will be allowed to hang onto the railings.
UV Express units – Only six persons shall be accommodated as a time, including the driver.
Taxis and TNVS – A maximum of four occupants at a time will be allowed, including the driver. For Transport Network Vehicle Services or TNVS, multiple bookings for a single trip i.e. "Grab Share" is temporarily unavailable.
Motorcycles Taxis – Temporarily suspended, including Angkas, JoyRide, and MoveIt.
P2P Buses - Those servicing routes within Metro Manila are allowed to continue their operations. Those servcing routes connecting Ninoy Aquino International Airport and the Clark International Airport will also continue to operate; however, they are subject to community quarantine guidelines mandated by the Department of Health and the Philippine National Police.
>>> Related: A collection of latest COVID-19 news and updates
Other specified DOTr guidelines for community quarantine in relation to travel:
For PUVs entering and exiting Metro Manila, drivers and conductors should remind their passengers to prepare their company I.D. indicating their place of work, as well as a government I.D. showing their place of residence.
As with most public modes of transport, trains will only run at 25% maximum passenger capacity. A special section for senior citizens will also be provided. Lastly, employees involved in the operations of these trains should wear face masks and use non-contact thermal scanners on passengers. Anyone exhibiting COVID-19 symptoms or those found to have a minimum body temperature of 38 degrees will be refused entry. The DOTr will abide by the protocols mandated by the Department of Health in dealing with such cases.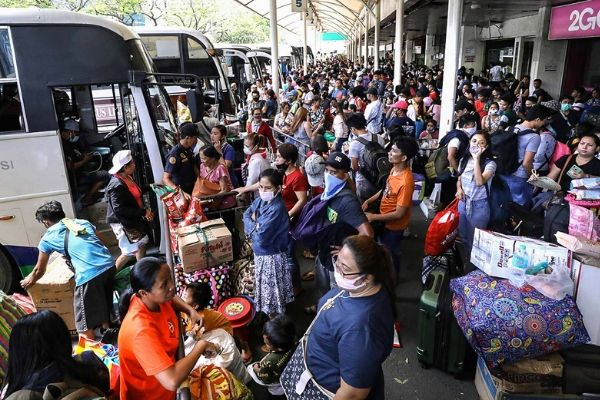 Let's hope that these measures aren't too little too late
The Philippine National Railway's Alabang to Calamba route will be temporarily suspended.
Terminal operators are directed to refuse entry to anyone exhibiting Covid-19 symptoms.
Update yourself on COVID-19 transport precautions here on Philkotse.com. Stay safe out there.


Cesar G.B. Miguel
Author
Recent posts