With the Geneva Auto Show 2020 being canceled due to the COVID-19 coronavirus, we missed out on alot of great releases. Check out these supposed releases!
Geneva Auto Show 2020 cancelled due to Coronavirus
Another one bites the dust as one of the largest car shows in the world has announced its cancellation. The 2020 Geneva Auto Show was canceled by its organizers over government concerns to prohibit the spread of the COVID-19 better known as the Coronavirus.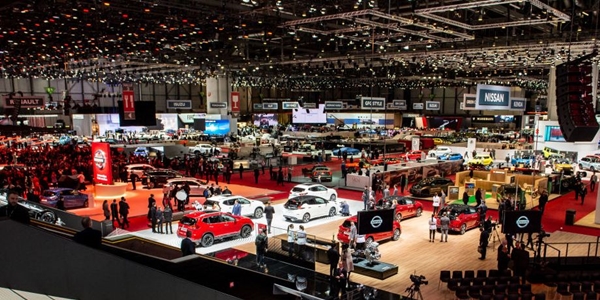 The Geneva Auto Show Attracts more than half a million visitors each year
>>> Check out: Top 5 best car events in the world that car enthusiasts should visit once!
Switzerland has ordered a ban on events that will house more than 1000 guests. The Geneva Auto Show attracts an average of between 600,000 to 700,000 which is way above the standard limit set by the Swiss government.
There were initial plans by the organizers to hold the VIP event and launches anyway but with many exhibitors backing out it has been decided by the committee to suspend the festivities for this year.
This is a huge blow to the car community as many were expecting some great releases from new and popular brands as well as a showcase of new technology in terms of car accessories and performance.
2020 Geneva Car Show CANCELED – Statement Video
A local distributor and insider who was set to showcase their own exhibit in at the 2020 Geneva Auto Show informed Philkotse.com that they were informed at the same time as the press was, highlighting the hasty and sudden decision. 
There were a lot of cars that were to be showcased and unveiled at the event and a list of those vehicles were released to give us a bitter taste of what was supposed to be one of the biggest Geneva Auto Show events in a long time.
>>> Related: Most updated COVID-19 news and updates
A little disappointed: A list of cars was set to be introduced
Here are some of the most popular cars that were set to be introduced, we are yet to confirm if they are to be unveiled at a different event or will be introduced individually by their manufacturers.
Civic Type-R 2020 Limited and Track Edition
The Honda Civic Type-R 2020 facelift and special editions were set to make an appearance at the 2020 Geneva Auto Show. The updated hot-hatch from the Japanese automaker, Honda, will feature a revised fascia as well as other infotainment updates.
A track-ready edition was also set to be unveiled with improved suspension parameters, lighter kerb weight, and upgraded tires. Honda will also bring back a throwback color option called Phoenix Yellow which calls back to the 90s Honda Civic R and Integra Type-R.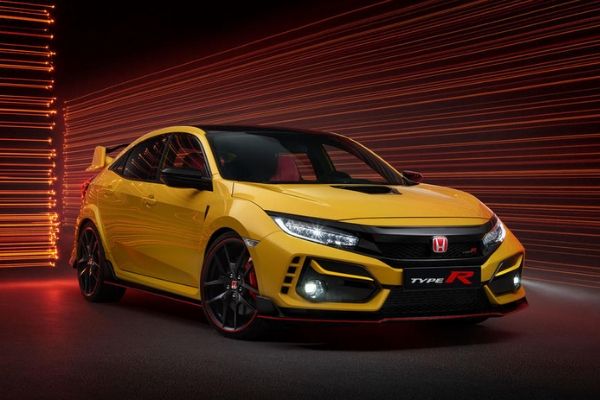 Phoenix Yellow is an iconic Type-R Color
Hyundai i20 and i30 2020
Hyundai was also set to introduce an all-new generational model for those looking to buy the Hyundai i20. It is the brand's sub-compact family hatchback this time featuring all-new engine and transmission technology as well as an ambitious styling featuring sharper-edged and lines.
Hyundai i30 for sale in the Philippines will also receive a facelift featuring Hyundai's new design language and a digital gauge cluster as well as an upgraded infotainment system.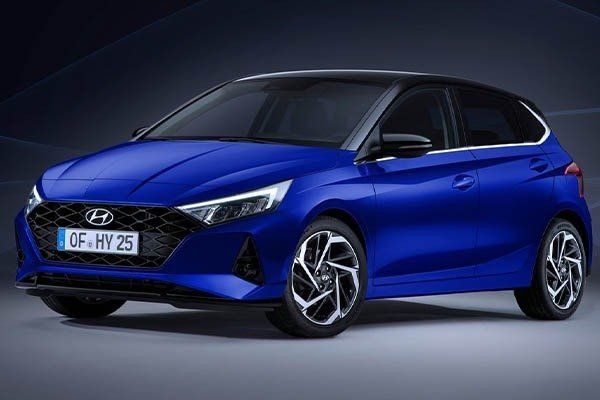 With sharp lines and edges, the Hyundai i20 looks more upscale
Kia Sorento 2020
We have yet to see the all-new Kia Sorento in the metal, and the 2020 Geneva Auto Show would have been Kia's stage to unveil its popular and long-running line of SUVs.
It features an all-new monocoque design and will initially have 2 engine options, a 2.5-liter turbocharged four-cylinder engine that makes 277 hp and 420 Nm of torque as well as a 1.6-liter turbocharged hybrid mill that makes 227 hp and 350 Nm.
Being one of Kia's more popular SUVs the interior will be shod in premium materials and will feature a more elegant and powerful design. Only gasoline engines were announced and time will tell if the diesel option will be made available.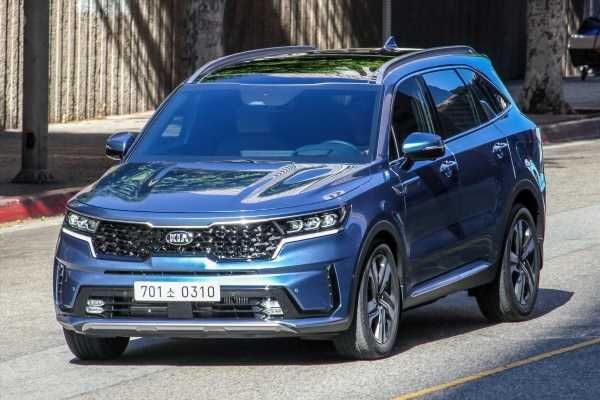 The best-selling Sorento is aiming squarely at its American rivals
>>> Latest updates: Kia to debut new Sorento, another small crossover next month
Mercedes Benz CLA and GLA Plug-in Hybrids
The German Automaker is in a roll and is showing its utmost commitment to its line of Plug-in Hybrid models.
After the introduction of the PHEV models of the A-Class and B-Class, they were set to introduce the all-new CLA and GLA.
Both models will share a 1.3-liter four-cylinder gasoline mill that works in tandem with a 101 electric motor for a combined output of 215 hp. The electric motor can run on its own for a prescribed range of 55 km.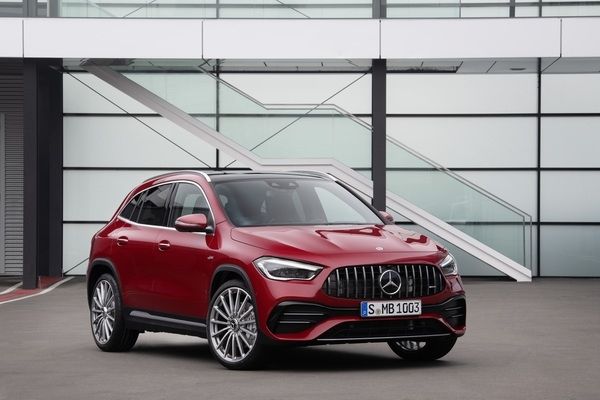 Mercedes Benz is making its push to electrify its vehicles
>>> Find the best deals of Mercedes in the Philippines
Porsche Cayman GTS 2020 and 911 Turbo S 2020
In a return to form, Porsche would have been showcasing their all-new Porsche 718 Cayman 718 4.0 GTS 2020. The previous generation had a controversial four-cylinder pot which resulted in lackadaisical sales as fans felt betrayed.
This time around they have brought back the inline-6 engine and makes 395 hp and 420 Nm of torque. Get the Porsche Cayman and don't let its badge fool you like the 4.5 seconds 0-100 km/h acceleration time makes this a Porsche through and through.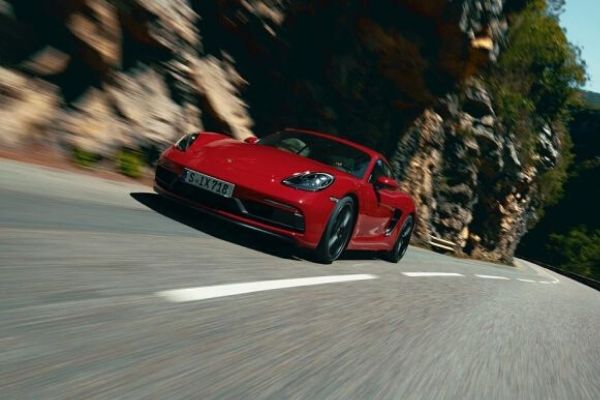 Don't call the Cayman and "entry-level" Porsche
Even more, anticipation goes for the Porsche 911 Turbo S. Spy shots have been circulating the web and hardcore Porsche fans have been salivating for the unveiling of the all-new flagship from the German Sportscar manufacturer.
It is expected to have a turbocharged 3.8-liter flat-six engine with 640 hp and 800 Nm of torque powering all four wheels via an 8-speed PDK of Porsche-Doppelkupplungsgetriebe or dual-clutch transmission. 
Toyota Yaris GR 2020
In an effort to shed its boring-car persona and infuse sportiness into its line-up, Toyota has included the ever-reliable Toyota Yaris into its Gazoo Racing portfolio.
The Toyota Yaris 2020 features Toyota's all-new turbocharged 1.6 liter 3-pot that makes a mind-blowing 257 hp and 360 Nm of torque. It is set to be released later this year.
Interestingly, Toyota was also set to unveil a compact, Yaris-based crossover SUV as well at the 2020 Geneva Auto Show. It will be powered by the same, small yet powerful engine and will be built on Toyota's TNGA-B platform.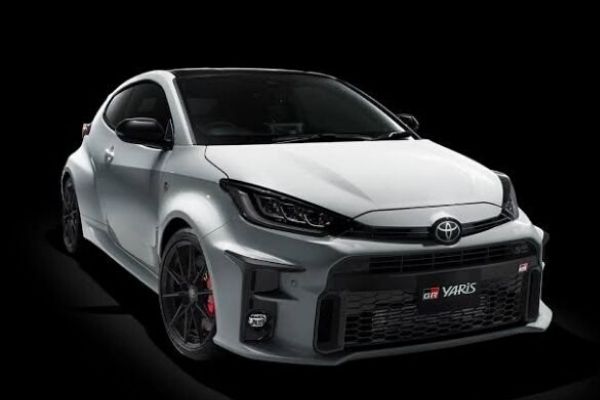 Injected with Gazoo Racing goodness, the Toyota Yaris is one hot hatch
Volkswagen Golf GTI 2020
After the release of the Mk 8 Volkswagen Golf, it was only a matter of time before the German automaker unleashes a GTI performance version of its best-selling hatchback.
It takes on the styling of the MK 8 Golf and adds more go-fast bits to it like an upgraded aero-dam as well as body kits and wheels.
More importantly, it is imbued with a 2-liter four-cylinder turbocharged engine that makes 240 hp and can reach 100 km/h from a standstill in just under 6 seconds. We may have to wait a few more months until we can see the original hot-hatch in the metal.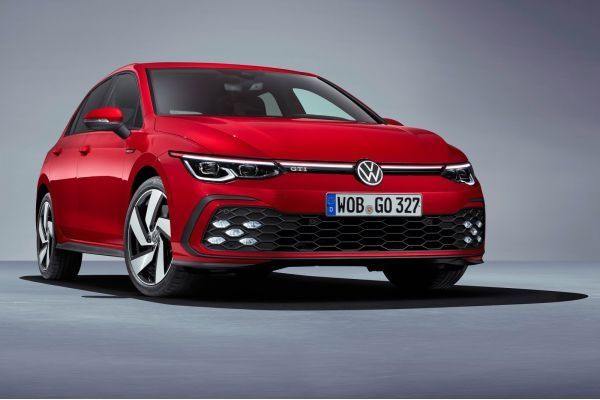 We sure hope that Volkswagen brings back the Golf and Golf GTI to the Philippines
It is unfortunate to know that one of the largest car shows in the world has to cancel its festivities but we understand as the severity of the COVID-19 coronavirus scare is still unknown.
Here's hoping that a cure comes out soon so we can properly enjoy new car releases and features.

Roy Robles
Author