In the market for a Kia SUV Philippines? Philkotse lists down some great options from the leading Korean brand for your choice.
The first thing that will enter a boomer's head when talking about Kia would probably be the Kia of the 90s. When they were an, to say it lightly, up and coming brand struggling to create its own identity in the Philippine market dominated by the Japanese.
Their Kia Pride, available in both 4 door sedan and hatchback and powered by a 63 hp, 99Nm 1.3 liter engine was a hit but became synonymous with substandard drivability and build quality. It was cheap motoring and that was pretty much all it could offer.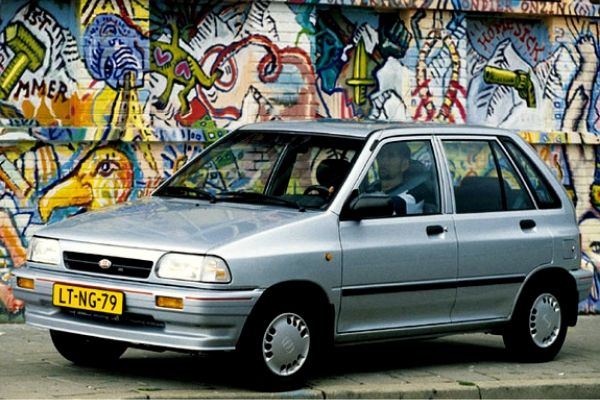 The Kia Pride opened the door for Kia making a name for itself as a brand that sells cheap cars
This created the incorrect stigma that Kia cars were unreliable and tended to break down easily. Then the 2000s came. Slowly they began to put a foothold in the market. With the Kia Picanto hatchback and Kia Rio Sedan, they gave Filipinos an alternative to more established brands.
In the mid-2000s they had control over the sub-compact market with the aforementioned models but they weren't done yet.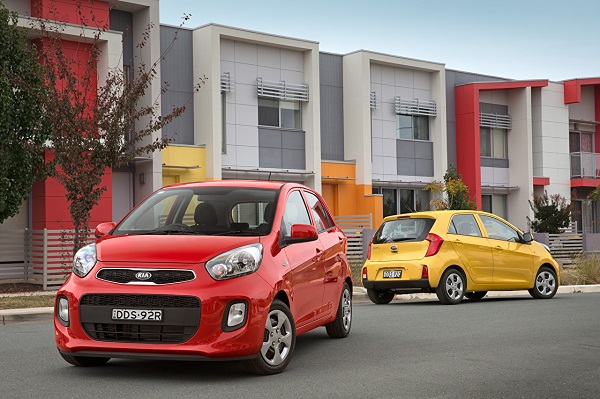 In the 2000s Kia hit it out of the ballpark with its mini sub-compact Picanto
With the success of crossover such as the Honda CRV and Rav4 as well as Ford and sister company Hyundai, Kia read the writing on the wall and realized they need a horse in the SUV race too.
Enter the Kia Sportage a small subcompact crossover that looked like a raised Mitsubishi Space Wagon. The rest was history as today they are banking on the success of SUVs and Crossovers to succeed.
Below is a list of Kia SUVs in the Philippines that are available in the market today. Let's check out with Philkotse.com
#1. Soul: A little too cool Kia SUV Philippines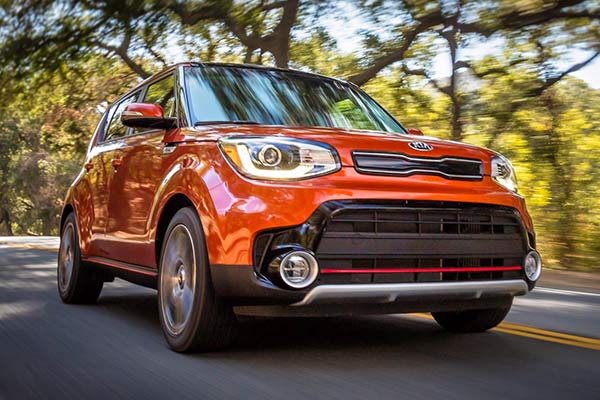 Thanks to the power of diesel, the Kia soul can now haul more efficiently
I've always thought of the Kia Soul as a harbinger of sorts when it was first introduced into the Philippines market in 2009. It wasn't quite an SUV and it definitely was not an MPV. It seated 5 had 2 engine choices and the top-spec model even had ambient interior lights that you can customize and can pulse to the beat of your playlist.
It didn't do quite well though as it was priced too high for any self-respecting car buyer and worse, guzzled gasoline-like nobody's business.
2020 Kia Soul - Review & Road Test
Today, Kia Soul is available for sale in the Philippines on its second generation while the world is enjoying the third one. Here, it is powered by a 1.6 liter CRDi Turbocharged Diesel engine that makes 126 hp and 260 Nm of torque.
It has a quirky, youthful design that will definitely make anyone take a second look at it. It seems like Kia Philippines is offering the Soul on its last legs as the next car on our list is set to supplant it soon.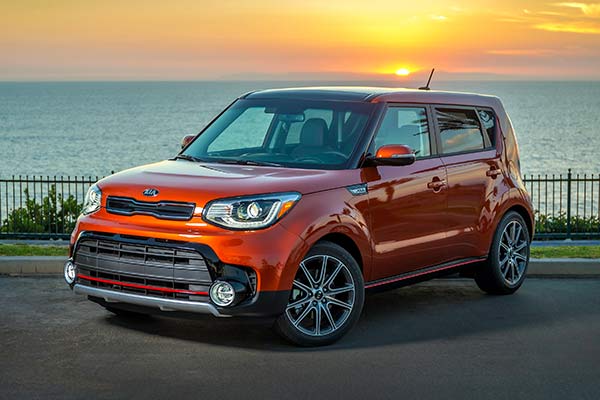 The second-generation Kia Soul is on its last legs, locally
>>> Related: SUV prices in the Philippines from 14 most popular brands
#2. Seltos: The newest Kia SUV Philippines
The Kia Seltos is on a mission. It wants to create a clean slate for Kia in the Philippines after the failure of the apparent failure of the Kia Soul to do so. I didn't come at a much better time as the Philippines is experiencing a renaissance of sorts when it comes to gasoline-powered sub-compact crossovers.
It rides much higher than the Kia Soul ever did as it markets itself as a fully-fledged SUV, albeit being compact in size and technically being classified as a crossover.
>>> Latest update: 2021 Kia Seltos: Expectations and what we know so far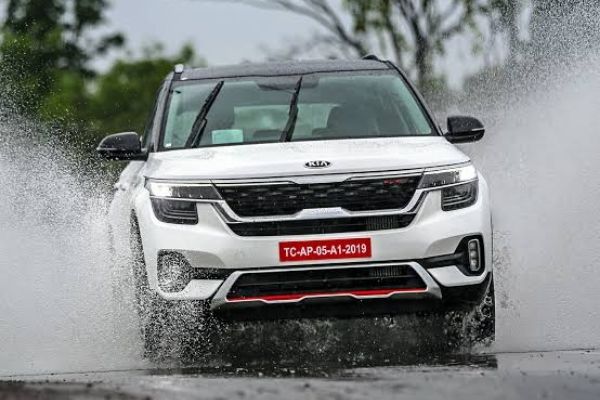 The Kia Seltos is out to wash away the stigma brought on by the Kia Soul locally
There are 2 engine options available in the international market but we in the Philippines will be getting the 2-liter naturally aspirated engine which I personally would prefer anyway. It makes 148 hp at 6,200 RPM and 179 Nm of torque at 4,500 RPM.
Tests have shown the current Kia Seltos to be quite the capable crossover that will target the likes of the Honda HRV, Ford Ecosport, and the Mazda CX-3. Only time will tell if it succeeds in the market but if tests are any indication, it sure has a better chance than the Kia Soul.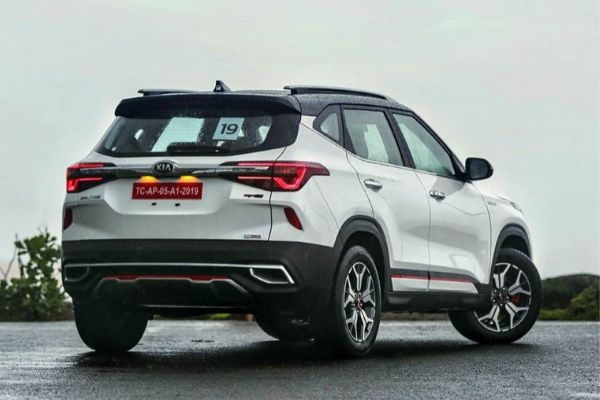 The Kia Seltos is being heralded as the savior of Kia Philippines' Crossover Market
>>> List of all SUVs for sale in the Philippines to broaden your choice
#3. Sportage: The forgotten Kia SUV Philippines
The Kia Sportage offers a strange proposition. First of all, it shares the same platform as its sister company, Hyundai's crossover, the Hyundai Tucson, as well as the same engine. It also offers less traditional design than the Tucson's with its large, upswept headlamps that flank that distinct tiger-nose grille.
It also comes with quite the comprehensive 5-year, 160,000 km warranty, but why don't we see it more often on our roads?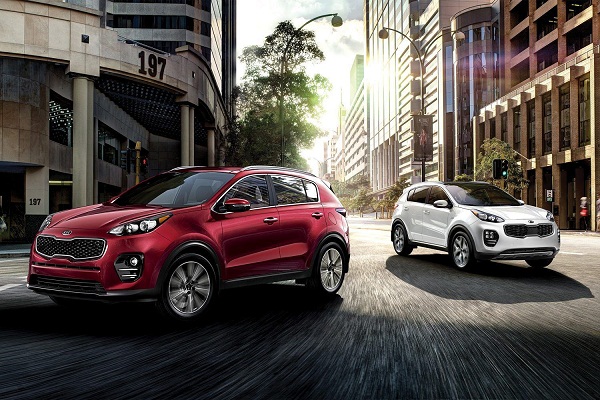 It shares the same platform as the Tucson but went the other direction with its polarizing looks
>>> Related: 2021 Kia Sportage: Expectations and what we know so far
With Kia changing ownership this year, the current distributor must be grasping at straws as to what to do with this amazing little gem that they have.
Maybe it is the quirky exterior because admittedly it does look kind of busy upfront, but driving the car around, the Kia Sportage offers impeccable poise and smoothness you won't find in the Tucson. The spec list above just shows monstrous performance-on-paper power, so we don't quite understand it as well.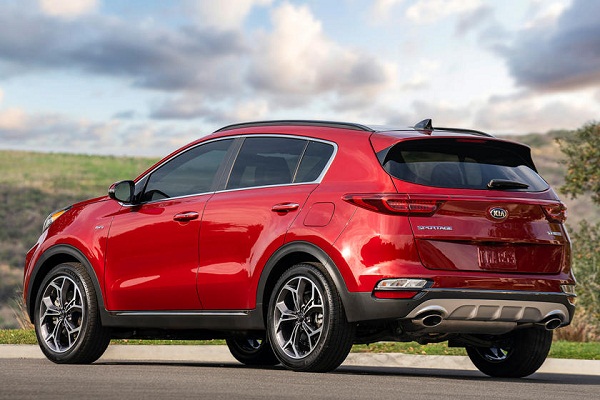 The Sportage lives up to its sporty name with its quirky looks
>>> You might like to check out: Diesel Power! Top 10 most fuel-efficient Diesel SUVs in the Philippines
#4. Sorento: The best Kia SUV Philippines you haven't heard about
If you're sensing a theme here, then you must be on to me. The Kia Sorento is yet another Kia model that the local distributor seemed to have overlooked. It had so much promise when it was first introduced in the Philippines and offered almost Teutonic levels of size, performance, and comfort that I feel that it is almost a travesty that this was set to the wayside.
The current generation Sorento is large enough to do battle against the likes of the Mazda CX-9 and yes even the Ford Explorer. It is even more affordable than those models. Why shouldn't you consider the Sorento then?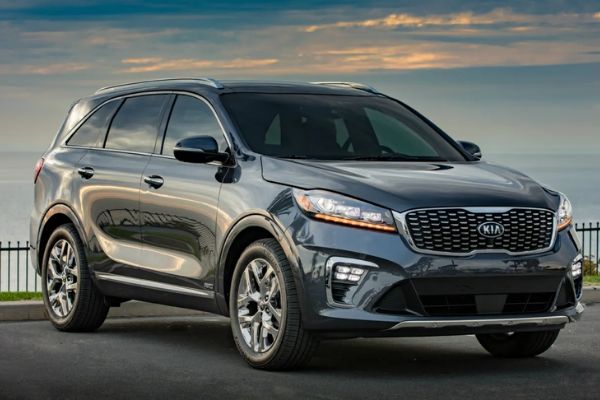 More often overlooked but offers so much more
It has a powerful 2.2-liter engine that makes gobs of power but still makes 8 km/l in heavy traffic. The interior also has a glorious panoramic moonroof that allows natural light to flow into the cabin which is something you have to experience to truly appreciate.
As I've earlier stated, you can get much of the experience from more expensive models for much less in the Kia Sorento. Give it a test drive and you might have a revelation too.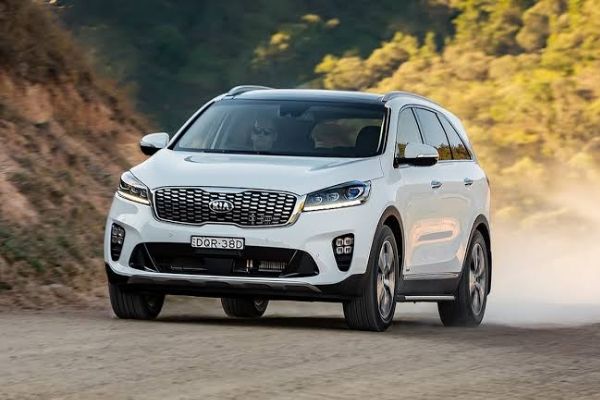 The Kia Sorento offers the same value package of expensive brands for less
As you would have surmised Kia's track record of marketing their models, especially their SUVs is not exactly the best. Hopefully, the new distributor does a better job than the last one, Kia's cars are so capable that they can stand toe-to-toe with more expensive European brands and all we really need is to tell you all about it.
Trust to know that we at Philktose.com will strive to get to drive these cars soon and test them so we can tell you all about it! Leave a comment down below and tell us what Kia car you want us to try out!
>>> Learn more about other SUV from popular brands in the Philippines:


Roy Robles
Author