Exterior:
The latest Kia Soul model still retains the same trademark boxy shape as well as quirky styling. However, Kia has revamped the car's front fascia to look more aggressive by adding a large H-shaped grille. The sleek LED daytime running lights and the two-tier LED headlamps are connected via Chrome accents. The crossover looks like an SUV thanks to the blackened lower grille. Extra body sculpting and a floating roof further accentuate the car's sporty vibe.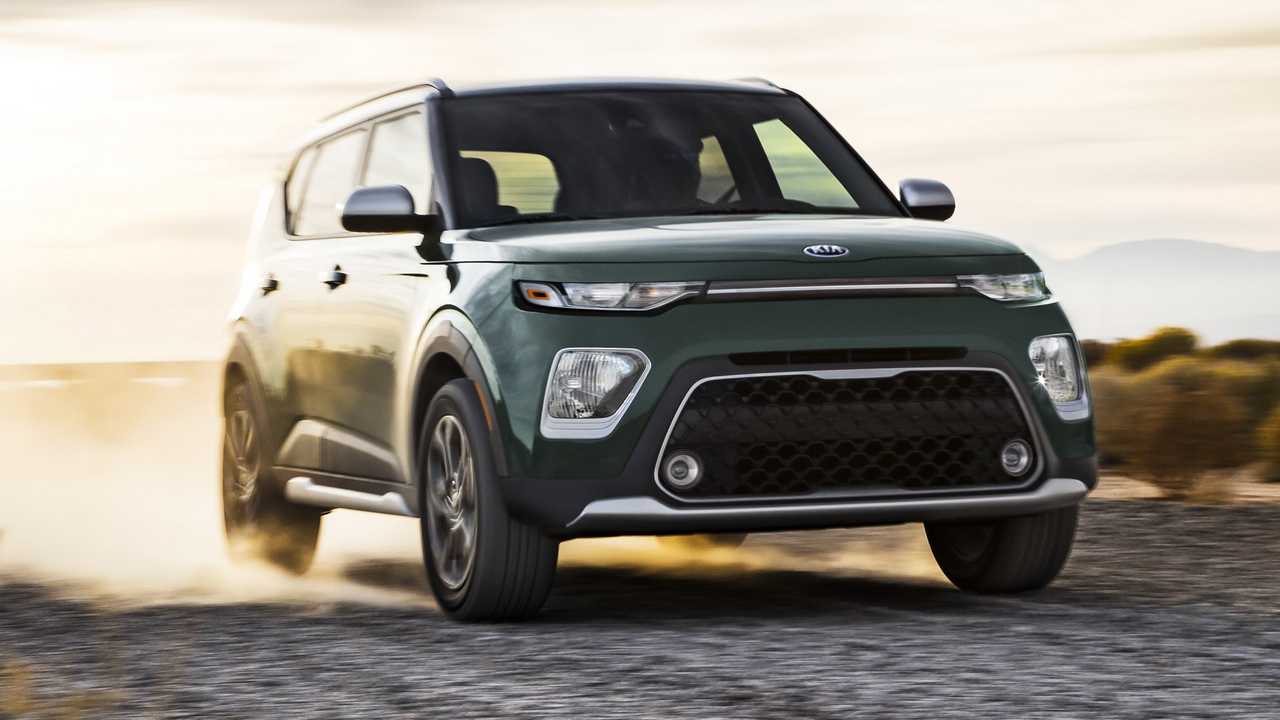 Interior:
Like its predecessors, the car has a familiar cabin with a driver-oriented dashboard and center console. It shares with other Kia nameplates the same upscale European aesthetic. The cabin is spacious enough for five passengers. The headroom and legroom are also generous. Its cargo space measures 142 liters. Premium fabric is used to wrap the seats. The cabin has curvy shapes despite the boxier look of the exterior.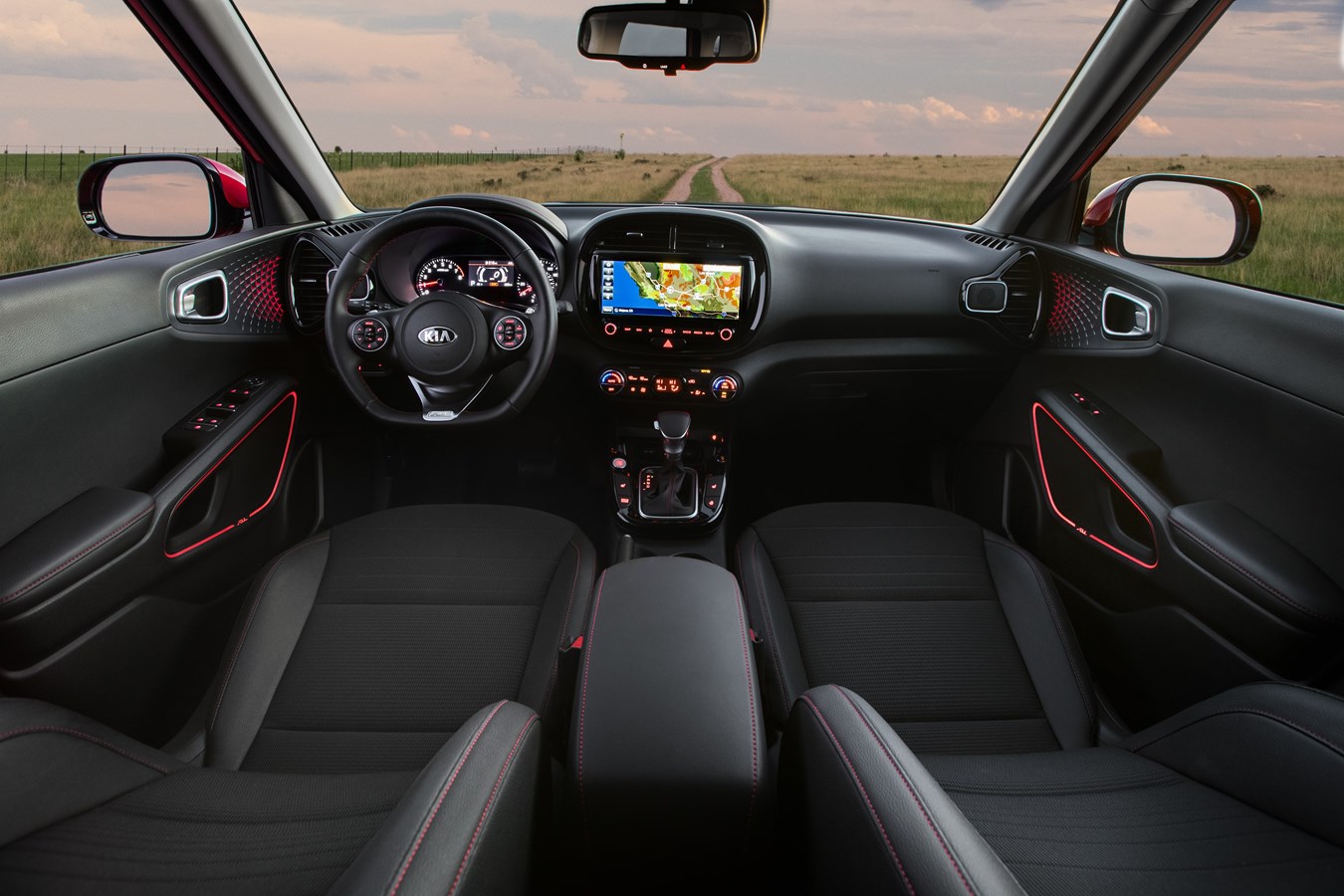 Safety:
Safety features include an Anti-lock Brake System, pre-collision warning system, lane departure warning, parking sensors, crash sensors, and a reverse camera.
Technology Features:
The car has an 8-inch heads-up display, a 10.25-inch touchscreen infotainment system, and a 10-speaker Harman Kardon sound system. Other features include the latest entertainment software, wireless connectivity, a navigation-ready system, push-button start, cruise control, and keyless entry.