Last night on March 12, 2020, the Philippine government announced that it will be implementing a month-long community quarantine for Metro Manila. So what does it mean for us motorists and commuters residing in Metro Manila?
Philippines upgrades COVID-19 alert level to Code Red Sub-Level 2
As announced by the President on March 12, the government is placing Metro Manila under a "community quarantine" as part of Code Red Sub-Level 2, in an attempt to prevent a further rise in confirmed COVID-19 cases. 
What does this mean for both motorists and commuters alike?
1. Suspension of classes
As mandated by the Department of the Interior and Local Government (DILG), classes in all levels across schools, colleges and universities in Metro Manila are suspended until April 12, 2020. Students are directed to stay in their homes until then.
Apart from Metro Manila, other places that have suspended classes in all levels include: 
Cagayan de Oro City, Misamis Oriental
Imus Cavite, Cavite
Dumaguete City, Negros Oriental
San Jose Del Monte City, Bulacan
Santa Maria, Batangas
>>> Update about the epidemic: Covid-19 outbreak: How it can affect car buyers and the car industry
2. Restrictions on domestic travel
From midnight of March 15 to 11:59 pm of April 14, 2020, all domestic air, sea and land travel heading to and going from Metro Manila have been ordered suspended, except for delivery of goods and food supplies from other regions of the country.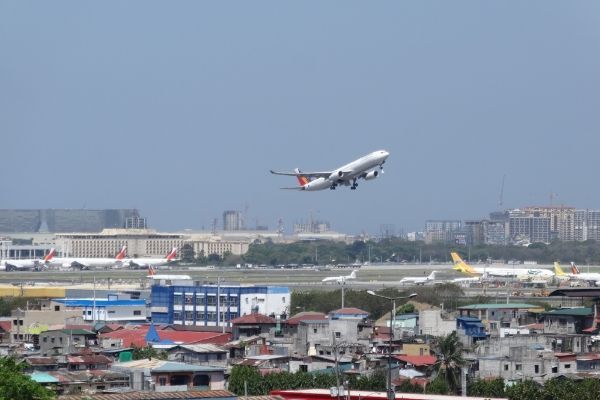 The quarantine deals a significant blow to the airline industry, but it's a necessity to step
3. Guidelines on international travel
People coming from countries with the known localized transmission of COVID-19 will be restricted in entering the Philippines.
Filipino citizens including their children and foreign spouse (if any), holders of diplomatic visas and permanent resident visas issued by the Philippine Government are exempted from the said restriction.
4. Guidelines on the Unified Vehicular Volume Reduction Program
As announced by the Metro Manila Development Authority the regular implementation of the UVVRP or number coding scheme has been suspended effective March 13, 2020.
The agency will be monitoring the situation on a daily basis and will make adjustments as necessary. 
5. Prohibition on mass gatherings
A ban has been placed on large gatherings of more than 50 people, as these can "strain the planning and response resources of the community hosting the event."
Even the Department of Trade and Industry (DTI) Secretary Ramon Lopez advises soon-to-be-wed couples to scale down their wedding ceremonies, adding that they can seek the DTI's help in securing refunds from their suppliers since the event can be canceled on account of force majeure. 

Also, several new car model launch events scheduled for this month have been postponed, with some car manufacturers opting for digital or online launches instead.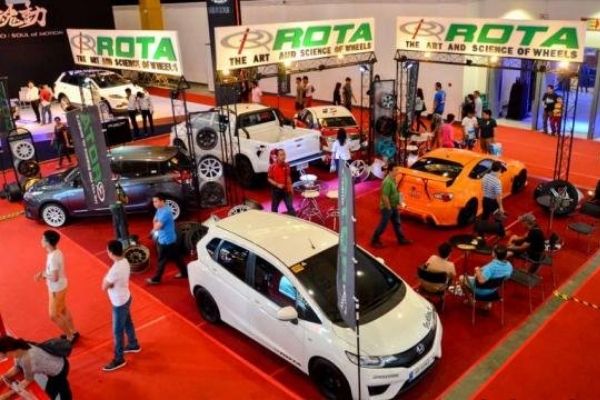 Car shows and car model launch events have been affected as well
>>> Relevant article: HOT!!! Coronavirus concerns stall MIAS 2020
6. Work
Work for government employees, specifically for the executive branch shall be suspended during the period, save for skeleton workforces as assigned by their respective agencies. The legislative branch and the judiciary are also encouraged to do the same.
For those in the private sector, a flexible work schedule is encouraged provided that "social distancing measures" are followed.
The Department of Interior and Local Government (DILG) and the Department Of Labor and Employment (DOLE) will also issue guidelines regarding this.
>>> Find more: LGU road clearing operations validated by DILG
7. Public Transport
The Light Rail Transits, the Metro Rail Transits, and the Philippine National Railway operations will continue as normal, subject to social distancing measures to be released by the Department of Transportation (DOTr).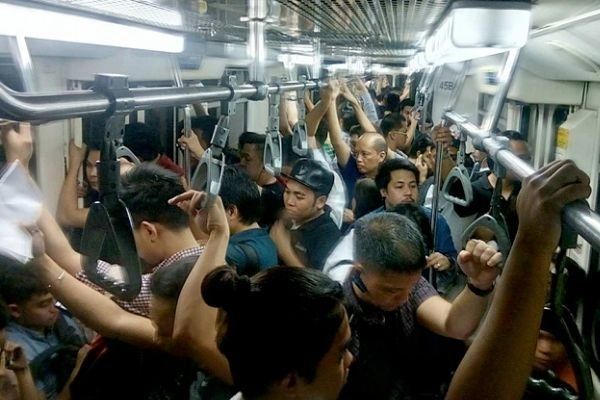 We wonder how "social distancing" will work on the MRT and LRT
>>> Suggested article: LRT-2 to get three new stations by around 2023
Clarifying the term "lockdown"
Currently, the Philippine government still considers a total and absolute lockdown an extreme measure that's unnecessary for now.
What they're calling for instead is "essentially a stricter implementation of preventive measures in order to slow down and put a halt to the further spear of Covid-19."
As such, they would rather use the term "community quarantine" to describe the current situation. Until this blows over, keep safe out thereby maintaining your cleanliness and taking care of your health.  
For updates on this topic, keep reading Philkotse.com.


Cesar G.B. Miguel
Author