The MMDA is temporarily lifting enforcement of the number coding scheme.
President Rodrigo Duterte has ordered Metro Manila placed under a month-long community quarantine as part of Code Red Sublevel 2, due to the number of COVID-19 cases confirmed in the past few days.
Among other things, this entails the imposition of land, sea and air travel restrictions on people traveling to and from the metropolis.
Duterte issues statement on Philippines' coronavirus situation
>>> Latest news: Metro Manila community quarantine and what it means for travelers
Recognizing the difficulty this situation presents to motoring citizens, the Metro Manila Development Authority (MMDA) is taking a welcome step to address it. 
The agency has announced Friday that it is suspending the Unified Volume Vehicle Reduction Program (UVVVRP) or the number coding scheme indefinitely for both public and private vehicles. 
Public and private vehicles will be allowed on major thoroughfares for now
>>> Check out: Covid-19 outbreak: How it can affect car buyers and the car industry
In a text message, Assistant MMDA Secretary Celine Pialago said that the scheme will temporarily be lifted until prior notice and that the agency will monitor the situation on a daily basis with other concerned agencies. 
"We will announce if the number coding scheme will be imposed again," she added.
The number coding scheme aims to reduce vehicle volume within Metro Manila by prohibiting vehicles on major thoroughfares during specific days of the week, depending on the last digit of their registration plates. 
MMDA traffic head Edison "Bong" Nebrija previously said that the number coding could be suspended next week. "The situation right now is very dynamic. Decisions are changing as coordination continues," he said.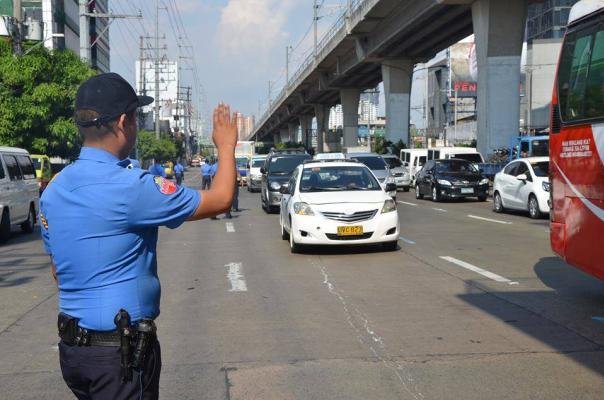 The suspension allows more people to leave Metro Manila in compliance with the community quarantine
>>> Related: A collection of latest COVID-19 news and updates
Apparently the situation has changed enough to warrant an earlier lifting of the scheme, allowing more people to leave Metro Manila in compliance with the quarantine as well as facilitating the transport of needed goods and commodities.
Although the number coding suspension does grant greater ease of movement for Metro Manila denizens, we at Philkotse.com would like to remind everyone to use this opportunity well by embarking only on necessary trips such as essential supply runs and emergency cases.
Practice social distancing according to guidelines laid down by government agencies, apart from observing proper personal hygiene. Stay safe, everyone. 


Joseph Paolo Estabillo
Author