Here's nine obscure but really good car films to watch while stuck at home.
Due to the worldwide spread of COVID-19, most of you reading this article have been converted from being working members of the society to literal couch potatoes. Well, some of you are still working at home and this community quarantine is indeed a temporary measure, but you do get the picture right? We're stuck at home and there's not much we can do about it but keep ourselves entertained.
Now, we've written about car movies you can watch on Netflix before but if you're the movie fiend that we think you are, then surely you're looking for more. Netflix, after all, doesn't have all the movies so surely it'll leave out some car movies that are obscure, old, forgotten, unusual, but most importantly, are underrated gems.
Here's our pick of 9 underrated car movies you need to see, especially now that we're still in quarantine.
1. Christine (1983)
Coming first in this list is Christine, a 1983 flick directed by John Carpenter, starring Keith Gordon as Arnie, a nerdy teenager who sought to improve his lot in life, or rather, his high school life by buying a cool car.
Based on a novel by Stephen King of the same name, Christine follows the teenage life of Arnie and how it changed after buying a 1958 Plymouth Fury named Christine. To not spoil the fun, let's just say that the car in question is like the Terminator except it involves a supernatural car that really likes to murder anyone who isn't Arnie.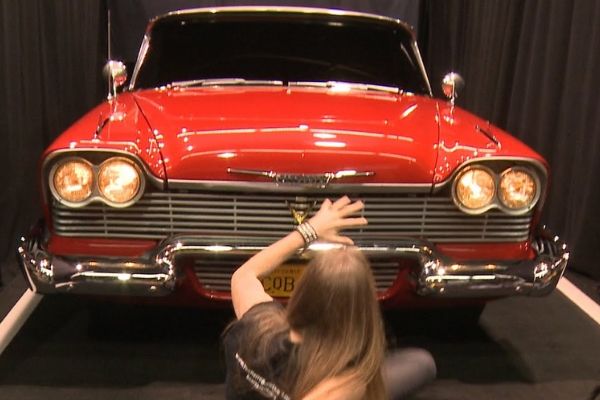 The movie also has a good dose of "car or girlfriend" situations
>>> Related: Story of a haunted 1964 Dodge 330 that killed at least 14 people in the US
2. Days of Thunder (1990)
Day of Thunder is a classic that added fuel to the fire which is NASCAR. It features a lot of racing action which the production team translated well through the screen.
It's a sports drama, too, so expect a lot of familiar sports drama tropes like rivalries and tons of product placements.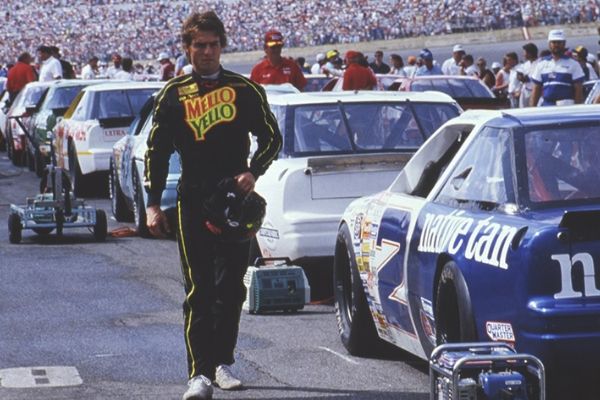 It's like Top Gun but instead of fighter planes, it's NASCAR
Also, your wife or significant other might like this one because it stars a young and sprightly Tom Cruise.
 3. Hybrid Battle! Prius vs Insight
If you like Wangan Midnight and if you like hybrid-powered econo cars, then Hybrid Battle! Prius vs Insight is a movie that combines the two into a jarring, but really entertaining mess that'll leave you on the floor…laughing.
They even bothered with a subplot with the car owner's families because the featured cars in the said battle are family cars after all.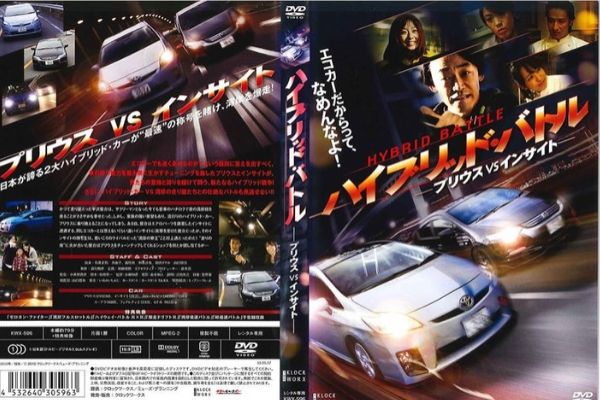 From the DVD cover alone, it's obvious that this one's a bit wacky
It's like The Room but with cars. It's so bad that it's good.
4. Megalopolis Expressway Trial (1988)
Megalopolis Expressway Trial is about street racers challenging each other to exceed the speed record at the Shuto Expressway in Tokyo, Japan. Featured in the movie are JDM classics like a on-sale Nissan Skyline RS-Turbo R30 and a Nissan Fairlady Z S130. This movie was even banned in Japan at the time of its release due to the supposed "pro street racing" message the movie was espousing.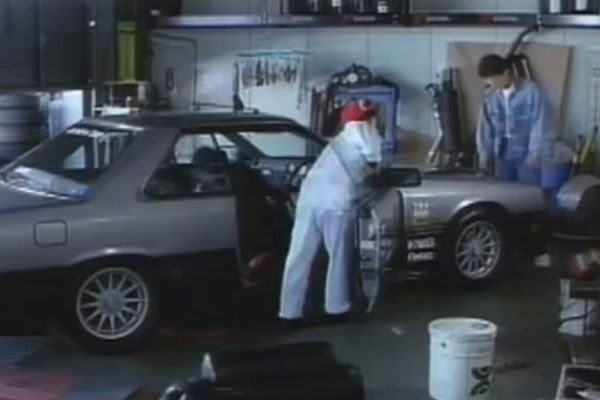 If you like 80s era JDM cars, then you'll love this movie
>>> Related: Top 10 movies you must watch if you are a car lover
5. Hot Wheels: AcceleRacers
Despite being a 3D animated cartoon, and despite involving Hot Wheels, this miniseries had a lot going for it like great character development, tight voice acting, and pretty decent visuals for its time. And yes, it also features very iconic Hot Wheels cars like the Deora II, the Synkro, and Taro Kitano's Riveted.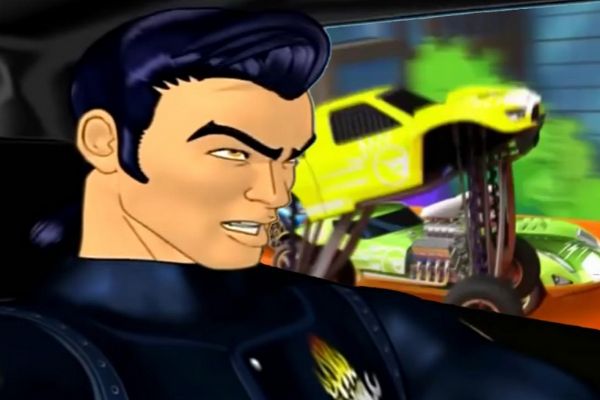 "I'm going to pass you" - Taro Kitano, AcceleRacers
You and your kids will love this one.
6. Ronin (1998)
Spies, car chases, betrayals, shootouts, and Robert DeNiro – those are just a few things that you can get from Ronin. Also, the movie has a lot of interesting European cars like a BMW 535i, a 1989 Citroen XM, a 1976 Mercedes-Benz 450 SEL 6.9, and a Volkswagen Golf III. And yes, the 535i performs a lot of drifts in the movie, complete with snarling engine sounds.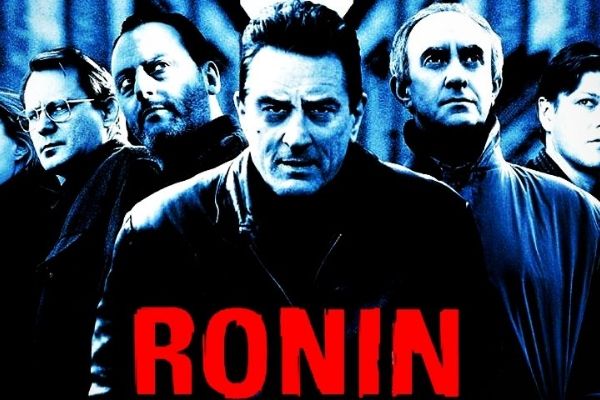 Check out that very heavy cast. Also yes, that's a very young Sean Bean on the far right
7. The Driver (1978)
Another cult favorite in this list is The Driver. Why is it a cult classic? Well, it didn't exactly do well back when it was released in 1978 but it did influence other great films like Drive (2011), Baby Driver (2017), and the Tarantino favorite, Pulp Fiction (1994). And yes, many scenes from this movie also went on to inspire several scenarios in the hit video game Driver (1999).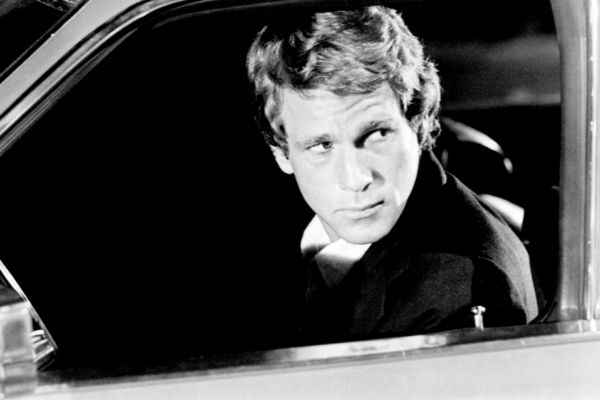 Featuring a very young Ryan O'Neal as the eponymous Driver
With that said, we're quite sure that The Driver is right up your alley.
>>> Related:
8. Locke (2014)
Featuring Tom Hardy, Locke is a 2014 film focusing on a car ride – a very stressful car ride. The titular character himself is the driver who you'll see having sad but also cringe-worthy conversations with his family, his boss, his subordinate, and the ghost of his dead father riding in the back seat.
So yes, it isn't about the car itself, nor is it about driving, but Locke presents a glimpse into the lives of stressed-out individuals driving around a city. Well, in the case of Locke, failing in said lives is more like it. So you might not relate to it, or you might. Regardless, it shows us the powerhouse acting of Tom Hardy as well as the directing chops of Steven Knight who managed to film this movie in one take. One. Take.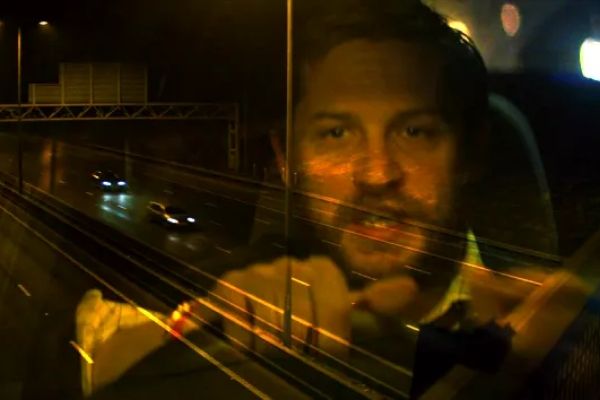 " I want to know that I'm not driving in one direction" - Ivan Locke
9.  Duel (1971)
Ever wonder what a mobilized, vehicle-based serial killer is like? Then find out by watching Duel, a 1971 film featuring a young Dennis Weaver and his trusty Plymouth Valiant and a menacing 1955 Peterbilt 281 truck. And yes, this film is notable for being the directorial debut of none other than Steven Spielberg.
"When the headlights of a truck become the eyes of a psychopath." - Duel, Tagline
This film might also show how petty road rage might devolve into full-blown murder and mayhem.


Cesar G.B. Miguel
Author