Here are five racing video games that can save you from the boredom of quarantine.
With the current Enhanced Community Quarantine for the entirety of Luzon (and several other regions in the Philippines) in effect, many of you are probably on the verge of losing your marbles.
This is, of course, an understandable effect of being holed up for so long in your homes but continuing to do so is our responsibility in the fight against the novel coronavirus outbreak.
5 cool racing video games you can play on your smartphones
Apart from being mostly confined indoors, car enthusiasts in the country are also lamenting the fact that we can't really go out and drive to our favorite roads since many of those are outside Metro Manila.   
What's a car enthusiast in quarantine to do to pass the time? Well, apart from reading your car manual over and over again, you can also play some car mobile games.
As such, here's a list of five, exciting racing and/or car-related mobile games that you can download for free from the GooglePlay Store and the Apple App Store.
1. Asphalt 9: Legends
Developed by Gameloft and released in 2018, Asphalt 9: Legends hails from a long line of video games under the Asphalt series. It features a very prestigious car lineup and the graphics are a significant improvement over the previous Asphalt 8: Airborne.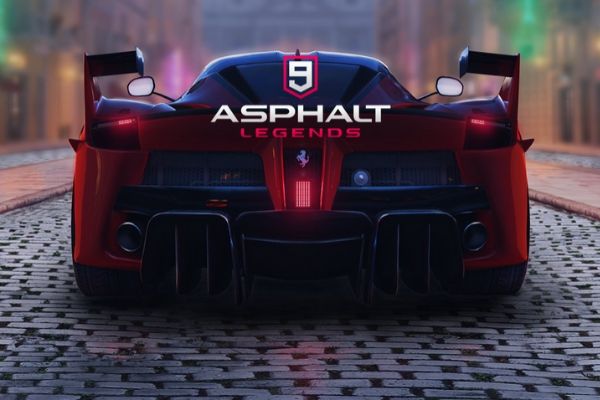 The Asphalt series is old but as you can see...it's still kicking
Also notable is the game's brilliantly executed touch drive system, which is very intuitive even for the most ham-fisted gamer.
And guess what, you can also play Asphalt 9: Legends offline either on Android, iOS, on your Windows 10 PC, and on the Nintendo Switch.
And lastly, there's an on-going Asphalt 9: Legends event where you'll get the chance to win a Porsche 718 Cayman GT4 Clubsport. Nice.
>>> Related: In-car gaming: How to have an unforgettable gaming experience
2. CSR Racing
As the sequel of one of the first mobile racing games ever made, CSR racing was developed by experienced developers who know how to quench your thirst for precision driving and for modifying cars.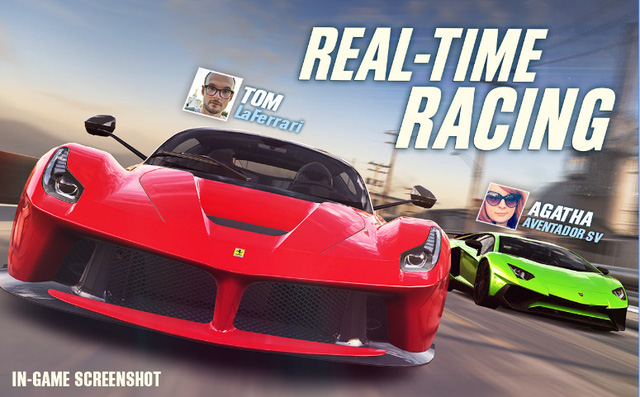 CSR Racing has a simplified, yet fun gear changing mechanic
That's right, CSR Racing not only involves precise gear-changing but also car customization and upgrading your parts.
As for the selection of cars themselves, you get to access vehicles from the likes of Bugatti, McLaren, Ferrari, Lamborghini, and Aston Martin. Also present are muscle cars both old and new from Dodge and Ford.
3. Nitro Nation Drag and Drift
As the name implies, Nitro Nation Drag and Drift, which is developed by Creative Mobile Games, pits you against other online games in drifting and drag racing. Sure there's a race against non-player characters (NPCs) but racing against other real people will surely get your blood pumping, right?
It also features a ton of car models, and recently, the developers also added new models due to popular demand. These are the 1970 Dodge Coronet Super Bee, 2018 Land Rover Range Rover Sport SVR, 1970 Rebel Machine, and many others.
Apart from cars, you'll also get to access parts from several real-world aftermarket brands that the developers partnered up with.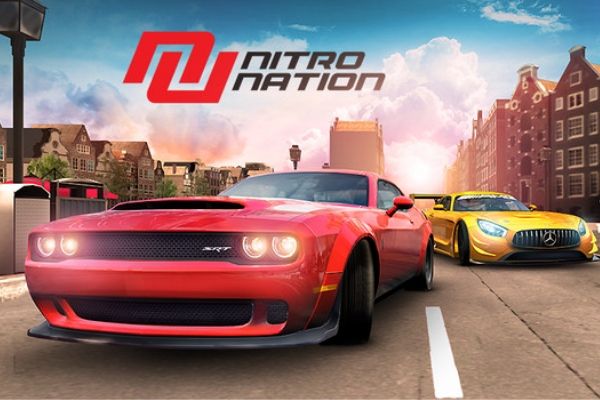 You can take your car on a dyno in this game. Great right?
But you know what's really neat about this game? Well, it's powered by the CarX Physics Engine so it offers one of the most realistic car physics available in mobile games right now.
Car racing nuts like you will also be pleased with the ability to tune your rides, reading dyno charts, and poring over detailed racing statistics. It goes without saying that this game was made by car enthusiasts for car enthusiasts.
As a consequence, however, Nitro Nation Drag and Drift requires a hefty 1.6 GB of storage space. So what are you waiting for? Reformat those SD cards and start racing.
>>> Related: 
4. Real Racing 3
Made by Firemonkeys Studios and published by Electronic Arts, Real Racing 3 offers an in-depth racing gameplay experience similar to other sim-racers like Gran Turismo.
With that in mind, Real Racing's gameplay features fairly realistic car physics and stuff like racing lines and 19 real-world race tracks.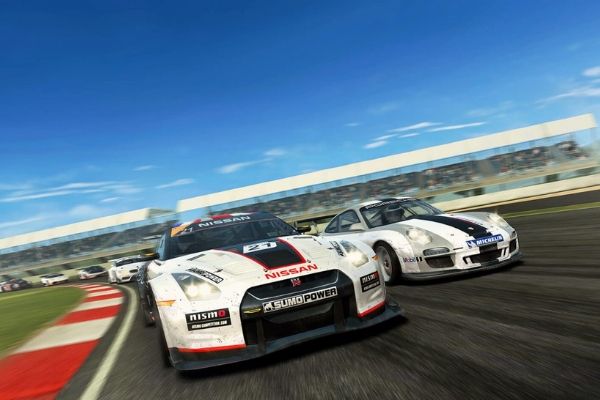 Real Racing 3 is one of the more realistic mobile racing games available right now
This game also boasts over 250 vehicles from carmakers like McLaren, Ford, Koenigsegg, Pagani, and more. You can race these vehicles in various game modes like time trials, circuit races against real players and NPCs alike.
The most notable Real Racing 3 game mode, however, is the Time Shifter Multiplayer system which is like racing against a pre-recorded, shadow version of another player. It's essentially Shadowboxing but for racing.
Do note that Real Racing 3 requires 2.5 GB of storage space.
5. Street Racing 3D
Developed by Ivy, Street Racing 3D, while not as graphics-heavy as the other games on this list, deserves to be talked about because of the simplistic, arcade gameplay it can offer you.
Sure, the car lineup is small at only 30 and the physics isn't that realistic, but it's the type of game that you can play while talking to another person, watching TV, or listening to the radio.
No car tuning and modifications to think about, and not much "real" racing involved. It's also really light on your smartphone at only an 81 MB download size, and it doesn't need a powerful processor either.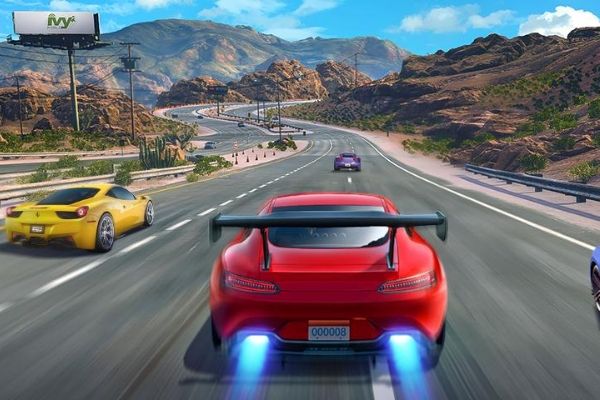 Good ol' arcade racing fun
Despite those, Street Racing 3D still has multiplayer and is overall a fun arcade racing type game all around. In short, it's a racing game for those who aren't into racing games and/or cars.
>>> Related: Top 9 Must-See Movies Showcasing Special Cars
6.  Drift Max Pro
If you like drifting and if you're fantasizing of drifting your car one day, then you'll love Drift Max Pro.
Brought to you by Tiramisu, Drift Max Pro is a drift and racing game featuring car customization, car modification, decent graphics, and multiplayer.
The game also has the most game modes in comparison to other games on this list. There are modes like drift racing, free ride where you just drive around, cone toppling, and slalom drifting. And lastly, there's also the long and challenging career mode that you can play offline.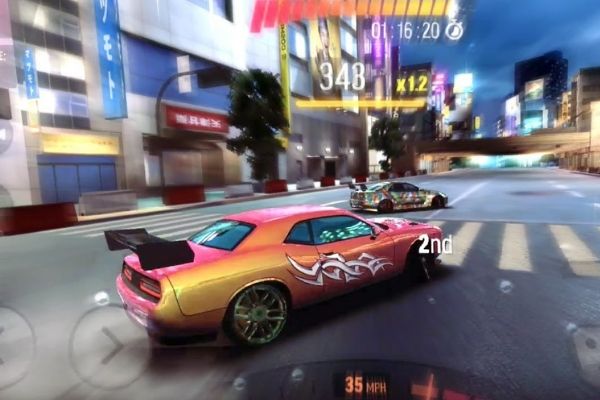 It's a simple yet satisfying drifting game
Do note though that the game still has some bugs that the developers are currently working on. But otherwise, it's a decent game with a workable physics engine, as well as a download size that won't make your phone cry.
We hope that this selection of games can get you through your bouts of boredom during these trying times. For more interesting articles like this, keep reading here on Philkotse.com.


Cesar G.B. Miguel
Author