Disinfecting your car is not as complex as it seems.
Coronavirus disease 2019 (COVID-19) is an infectious disease that can spread from person to person. There have been a total of 14,641 deaths globally as of March 23, 2020. Coronavirus can live on a solid surface for four days – this includes your car. With that said, it's needless to say that your car should be safe from COVID-19.
For that, here are some tips for disinfecting your car.
Things to note before disinfecting your car
The biggest challenge we have to face is disinfecting our car using different chemicals without destroying the interiors. It's always a good idea to take precautions at all times. You should never be complacent, considering the virus is now considered a pandemic.
Before anything, wash your hands first before cleaning the car.
Do not touch any knobs or buttons that are not necessarily needed – for it will only cause the virus to spread inside your car.
You can use disposable gloves if available. Disposable gloves help prevent the spread of the virus.
Microfiber cloth is a must-have because it won't drag particles that can scratch or tear your interior.
Cleaning vigorously can damage some parts badly.
Don't use bleach or hydrogen peroxide – they are great disinfectants but not suitable for car interiors. Every interior surface of a vehicle can be cleaned with at least 70 percent isopropyl alcohol.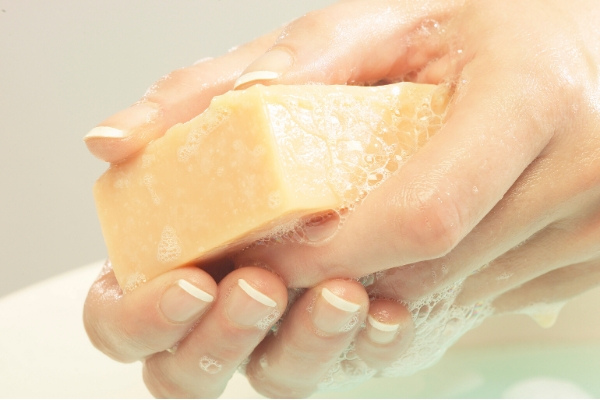 Some are claiming that soap are more effective than hand sanitizers
>>> Related: Must-have items you need in your car to fight COVID-19
Disinfecting your car amid Covid-19
Interior Cleaning
This may come to your surprise, but the humble soap and water can also destroy a coronavirus. The soap doesn't need to be antibacterial.
 Just remember to not scrub too hard – light to moderate wiping is the key.
Another tip is not to use a large amount of soap because getting rid of soap in your seats can be difficult.
You should regularly clean touch surfaces like the steering wheel, parking brake, transmission stick, shifters, touch screens, wiper, and seat adjusters. Door knobs are a special mention.
 As much as possible, do not leave anything inside your car – for these things may spread virus inside your car.
 If you have kids, it is best to clean the back seats as well. Your kids may have sneezed or coughed. Check for any trash they may have littered.
Regularly disinfect your car until the virus is contained – it will give you a sense of relief if done regularly.
>>> Related: Helpful checklist for car interior cleaning
Finishing Touches
Wipe off any excess substance because they may leave a mark in your interiors.
Lay your car mats back to place.
Once you're finished cleaning, wash your hands immediately.
Whatever disinfectant you may use, just remember two things: don't mix cleaning substances and clean your car gently to prevent any damage.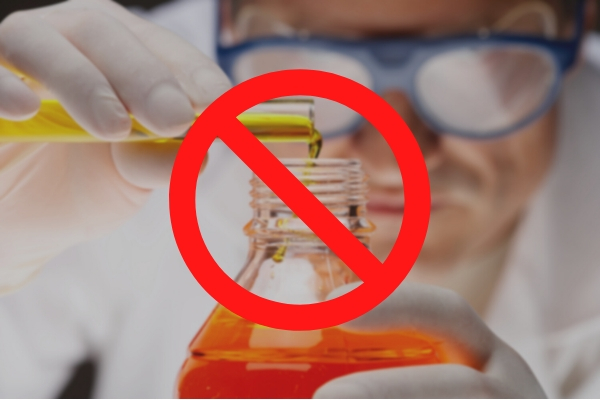 Mixing different cleaning products can be lethal
>>> Related: 10 tips for car drivers to deal with COVID-19
Vacuum
Just like what you do at home, you should also vacuum your car. This can help clean tight spaces and areas that aren't visible. Who knows, maybe somebody accidentally dropped something in your car and went under your seats. 
First, bring out your car mat so you vacuum what's underneath it.
Start from top to bottom. This technique can prevent dust from falling off from the top if you start at the bottom.
Vacuum the dust and dirt under your seats. 
You can either smash your car mats against a hard surface or you can vacuum the mats to remove the dust.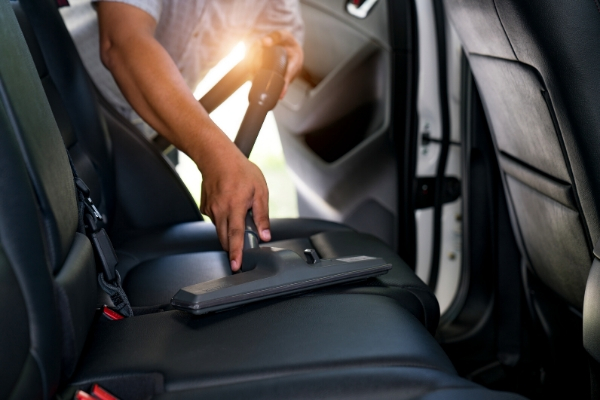 It is recommended to get yourself a portable car vacuum cleaner
For us, our car is like our friend. Whether you live alone or you have a family with you, treat your car with the utmost care. Clean your car regularly – your car will surely thank you, and in the long run – you will also thank yourself for doing so. It will not only help your car to be cleaned, but it will also prevent any virus to spread.
Here at Philkotse.com, we value your interest in new car releases and the latest news in the auto industry. You can visit our website to find out more.


Rex Sanchez
Author