In case you need to do a grocery run, make sure you have these items with you.
As of 8:20 P.M., March 16, 2020, the entirety of Luzon, the largest and most populous island in the Philippines, is placed in an "enhanced quarantine" by President Rodrigo Duterte due to the increased threats of the COVID-19 pandemic.
This, of course, means that many of you residing in one of the many provinces of Luzon would understandably be apprehensive to drive and let alone, go out of your homes. This is especially true here in Metro Manila.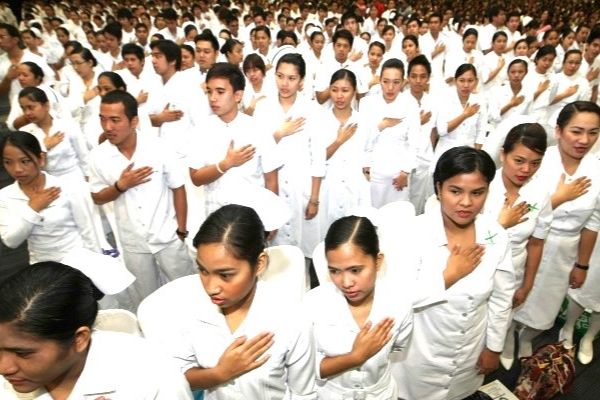 Nurses. The frontline heroes fighting to combat the Coronavirus threat!
Regardless, some of you will still need to go out and drive. You might be a cop or a member of the AFP who is manning the checkpoints spread around the country, or might be a delivery driver or truck driver whose job is to convey the hundreds of different crucial goods like food, medical equipment, etc.
You might even be a government service driver whose job is to chauffeur politicians. Also you, a private citizen, might need to go out for medical supplies, food, and/or seek medical attention.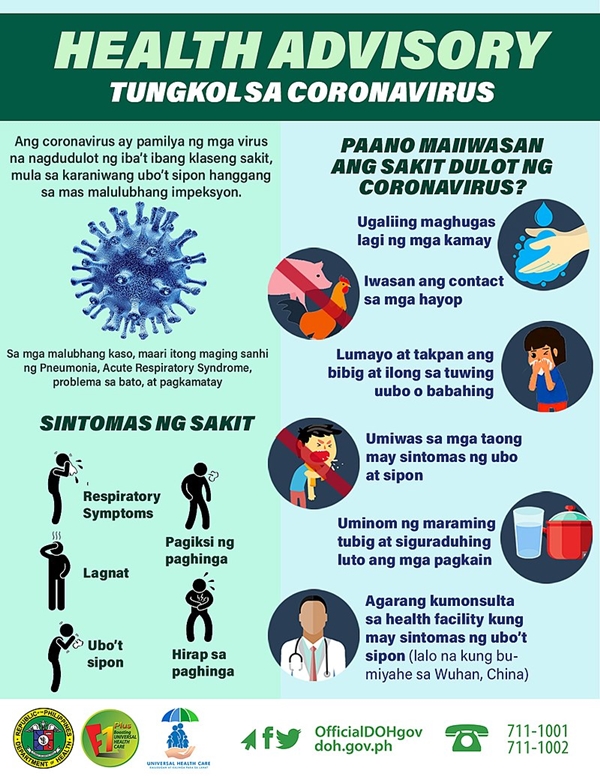 Follow strictly all the steps to prevent Coronavirus spreads
This, therefore, begs the question: what are the tools I need in my car to prevent getting the dreaded COVID-19 virus?
Crucial items to store your car to prevent Covid-19 infection
1. Facemask
According to the world health organization, facemasks are effective in capturing droplets, one of the main transmission routes of the COVID-19 virus. However, facemasks are only effective if you use them properly.
Before wearing a facemask, one should always wash his/her hands with soap and water alcohol-based sanitizers or alcohol.
Avoid touching the mask at all times.
Replace the mask if it gets wet. Also, do not re-use masks.
Proper removal of the mask is done by holding it by the ear loops and not on the actual mask itself. Also, discard immediately, and then wash your hands.
Also, store facemasks in a secure container that won't get them dirty or compromised.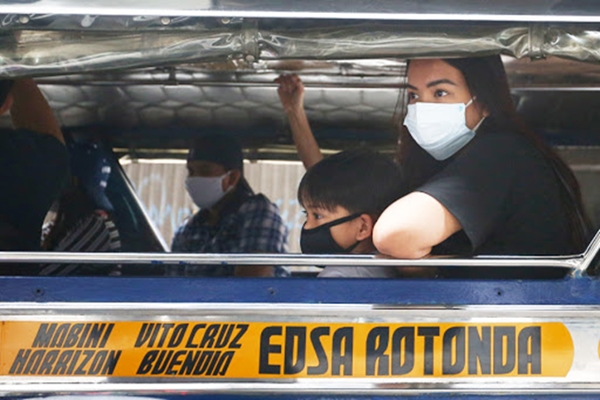 Facemasks are effective in capturing droplets, one of the main transmission routes of the COVID-19 virus
>>> Check out: 10 tips for car drivers to deal with COVID-19
2. Alcohol
Alcohol is effective in combatting COVID-19 because it actually destroys the protein shell surrounding the virus. This shell is important to a virus for survival and multiplication.
As such, we recommend getting your hands on a 70 percent and above alcohol product to make sure it'll work.
Also, do remember that ethyl alcohol and isopropyl alcohol are very highly flammable so you'd want to store your bottle in a safe space away from heat sources and sparks. 
3. Soap
According to the Department of Health, the World Health Organization, and the Center for Disease Control, washing your hands with soap and water, to this date, remains the gold standard for preventing COVID-19 infection.
As such, we recommend carrying with you some form of soap like a bar or a bottle of liquid hand soap.
This ladies and gents is the ultimate Covid-19 killer
Do note that soap in bar form does melt under heat. So if you're planning to bring one with you in your car, you might want to take it along with you as you alight the vehicle. Also, you shouldn't be parking under the heat of the sun in the first place.
>>> FYI: Covid-19 outbreak: How it can affect car buyers and the car industry
4. Hand sanitizer
While hand soaps are the best means of combatting COVID-19, water isn't always available. So as an alternative, you might also want to bring along a bottle of hand sanitizer.
Note though that not all hand-sanitizers are made equal as some do not contain alcohol at all. As such, choose a hand sanitizer that has 60 percent (or more) alcohol content.
Just make sure to use the proper amount enough to cover your knuckles, the back of your hand, wrists, palms, and your fingernails.
5. Wet wipes
Another means of keeping your hands clean is alcohol-infused wet wipes. Like hand sanitizers though, choose the ones with 60 percent (or more) alcohol content.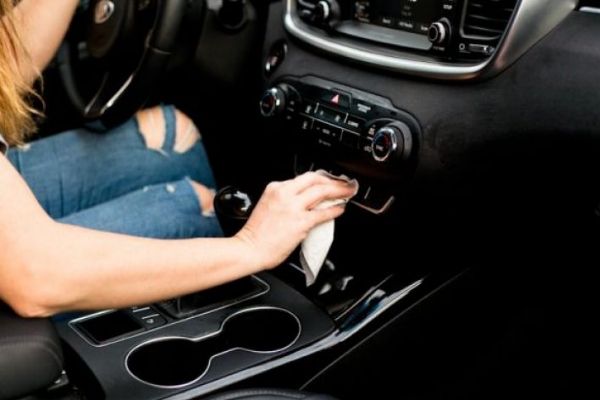 You can also use wet wipes to disinfect the areas of your car you touch the most
Wet wipes are also effective if you want to disinfect more than your hands. They can be used to wipe other parts of your body like your face and even surfaces like your steering wheel, your gear shifter, and your dashboard.
And no, you can't just spray alcohol directly on your face.
>>> Important to know: 
6. Alcohol prep pads
While this particular disinfecting tool might be a bit obscure for some, it's particularly useful disinfecting the thing that many people are somewhat forgetting, something that's a host for numerous bacteria and can also be a host for viruses – your smartphone's screen.
And yes, this is also ideal for your onboard touchscreen infotainment.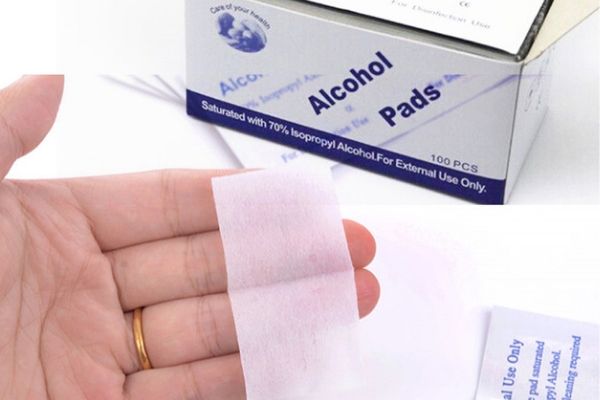 Alcohol prep pads look like this
For those of you who do not know what an alcohol prep pad is, it's what nurses use before stabbing…uh, injecting you with something.
7. A First Aid Kit
With the coronavirus threat already present in the country, many, if not all, of our health workers are clogged with work so they might take a while to get to you if ever something happens on the road. As such, we recommend storing a first aid kit in your car.
Here are the contents of a very basic (and small) first aid kit:
Sticky tape
Triangular bandages
Sterile gauze dressings
Scissors
Tweezers
Thermometer
Paracetamol
Antihistamine tablets (for allergies)
Several pieces of plasters of different sizes
Also, do note that some procedures like the ones involving the use of triangular bandages will need training. These, however, are readily available in many online sources like Youtube.
>>> Relevant article: 8 must-have items for your car emergency kit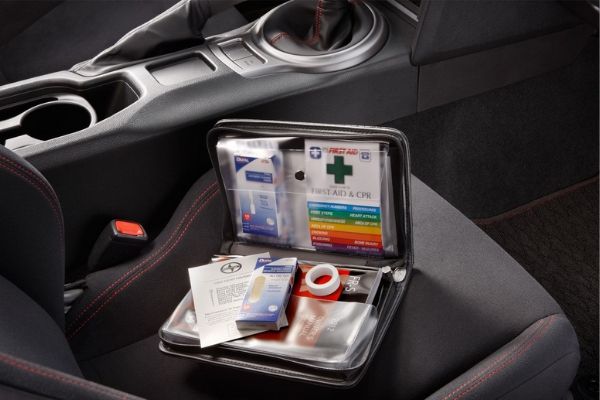 If you know CPR, you should also include a CPR face mask
8. The usuals
Being that this is an "enhanced quarantine" now, you'll probably find a really hard time looking for an on-call mechanic or a tow-truck if ever your car breaks down somewhere in the middle of EDSA.
As such, we recommend that you keep your car in tip-top shape and always pack along the essentials like a jack, a spare tire, a set of tools, your early warning device, and a jump-start kit.
Don't hoard, please!
While we recommend you stock up on these items and store some in your car, do take note that there are shortages here in the Philippines right now for facemasks, hand sanitizers, and alcohol.
Therefore, if you're lucky to find a store with these items, keep in mind that there are others who will need them as much as you do. Take only the amount that you need and don't hoard them all for yourself.
Keep reading here on Philkotse.com for more tips articles like this one. Keep your hands clean, and stay safe out there.


Cesar G.B. Miguel
Author