President Rodrigo Duterte has placed the Philippines' biggest island in enhanced community quarantine.
Effective March 17, 2020, the entirety of Luzon, including Metro Manila, is under a state of "enhanced community quarantine." 
This was announced by President Rodrigo Duterte himself and was quickly followed with specifics by a press conference by his cabinet members. President Duterte also advised that this is not a lockdown, but there are strict rules and regulations that need to be followed, such as the suspension of public transport.
UNTV EXCLUSIVE: PNP, tinukoy na ang entry at exit points sa Metro Manila
This was only a few days after raising a Code Red Sublevel 2 that placed Metro Manila under community quarantine in order to combat the further spread of COVID-19.
Suspension of public transport and other measures
All forms of public transportation, including the light rail systems, the trains, public buses, jeepneys, taxis, tricycles and even Transportation Network Vehicle Services (TNVS) are temporarily banned from operating from March 17, 2020, to April 13, 2020.
In addition, more uniformed personnel will be distributed in key points to enforce the said enhanced quarantine.
Another key point of this enhanced quarantine is the cancelation of classes for all levels until April 15, 2020, the prohibition of mass gatherings, temporary closure of non-essential businesses and the observance of strict home quarantine.
>>> Related: Latest updates about COVID-19 in the Philippines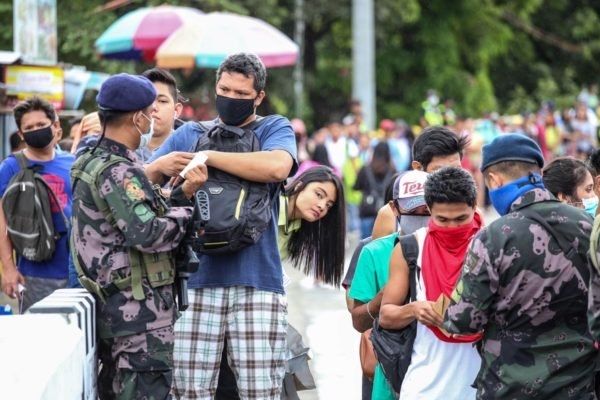 The previous "community quarantine" only resulted in traffic and massive crowds
Key businesses like food preparation, supermarkets, convenience stores, pharmacies, medical-related services and manufacturing, water refilling stations, delivery services, power, telecommunications, and financial institutions like banks and remittance centers, however, are still allowed to operate.
Likewise, those seeking to acquire basic necessities such as food, medicine, and that uniformed personnel, medical staff, government personnel, media personnel, and those working in any of the businesses listed above are still permitted to travel to their respective places of work.
>>> You might concern: Covid-19 outbreak: How it can affect car buyers and the car industry
As such, private vehicles are still allowed to travel provided that it has only one occupant and if he/she is traveling for any of the purposes listed above.
Those seeking to depart the Philippines from the international airports located in Luzon are also permitted to do so within 72 hours from the start of the enhanced community quarantine.
And lastly, cargo moving to and from Luzon shall remain unhampered.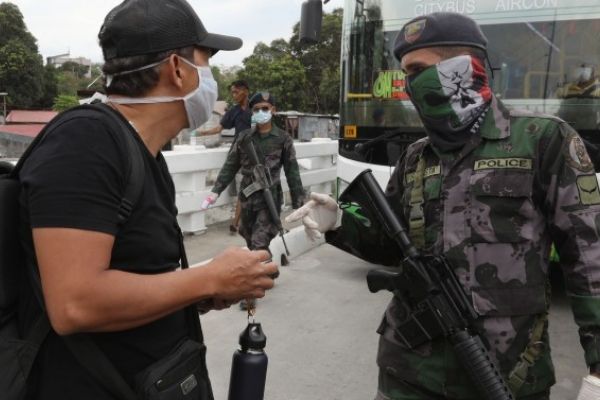 We can expect a lot more uniformed personnel patrolling the streets
>>> Learn more: DOTr guidelines for Metro Manila's community quarantine
IATF will continue to convene
The Inter-Agency Task Force on Emerging Infectious Diseases, or IATF-EID, the key group handling the COVID-19 outbreak will continue to convene daily so there will be changes to the said enhanced community quarantine guidelines if they see fit to change it.
For more breaking news with regards to the COVID-19 outbreak and the enhanced community quarantine, keep yourself posted here on Philkotse.com.

Cesar G.B. Miguel
Author