Your loans are now the least of your concerns with the help of these banks.
Despite the current COVID-19 situation, many banks still managed to display their utmost customer care by extending their loan payment deadlines. With this initiative in place, their customers can respond to the community quarantine with ease. 
Enhanced Community Quarantine: How does it affect your land travel?
>>> Related: Car loan payments for Suzuki cars extended for 30 days amid COVID-19
Below is the list of banks that provided an extension for car loans during COVID-19
AUB
Asia United Bank released an important advisory that states, "In response to the Enhanced Community Quarantine program, AUB is implementing a 30 day grace period for Loan Clients for Housing, Motor Vehicle, Personal, Salary and Seafarers Loans. Credit cardholders will likewise have the same privilege."
BDO Unibank
BDO is providing a 60-day payment extension for qualified Credit Card, Auto, Home, SME, and Personal Loan customers with due dates of up to April 15, 2020.
BPI Auto loan COVID policy
For the BPI car loan during COVID-19, this bank released a client advisory stating that the bank is extending a 30-day grace period for the qualified credit card, personal, home, auto, and BanKo NegosyoKo loan clients to help ease the burden during these trying times.
China Bank Savings
CBS released a customer advisory stating that there will be no late fees and no penalty charges for customers in good credit standing of auto, housing, salary, and personal loans with monthly amortization payments due March 17 to April 17, 2020.
>>> Related: LTO: Late license renewals, vehicle registrations won't get penalties
Eastwest
"In light of the evolving COVID-19 situation and because we value your health and safety, we wish to announce that payment due dates for auto, personal, mortgage and EEL loans, and credit cards shall be extended by 30 days for eligible customers," stated in a post from Eastwest's social media account.
LDB
Luzon Development Bank is providing its loan clients a 30-day payment grace period for all consumer loans with good credit standing. This covers amortization due dates falling between March 15 and April 15, 2020.
Maybank
Maybank Philippines will be giving a 30-day extension period for auto/car loan, mortgage/home loan, personal loan and salary loan, and credit card to qualified clients.
Metrobank
All Metrobank Car Loan and Home Loan clients with payment due date from March 16 to April 15, 2020, are qualified for a 30-day grace period.
PSBank
A 30-day grace period on loan payments will be extended to its qualified Auto, Home, and Personal Loan clients. PSBank clarified that the maturity dates will be moved further by one month.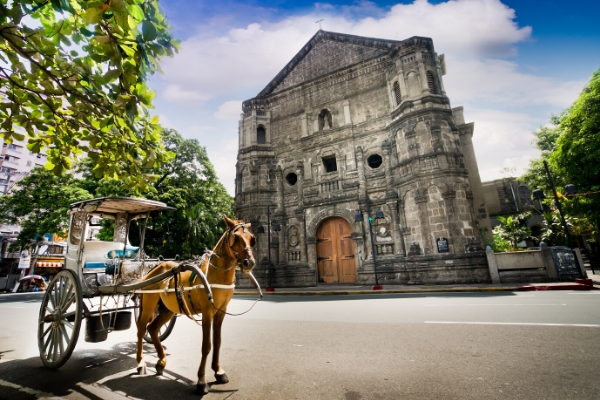 There are 707 confirmed COVID-19 cases in the Philippines as of March 27, 2020
RCBC
RCBC said, "Auto, Home, Personal, and Salary Loans with due dates within March 15 to April 15 can delay payments by 30 days from original due date." The bank also clarified that this only applies to clients of good credit standing.
Robinsons Bank
Robinsons Bank is providing a grace period of 30 days for your Housing Loan, Auto Loan, Personal Loan, Motorcycle Loan, and Credit Card payments due from March 16 to April 15, 2020, for customers with good credit standing.
Security Bank
Security Bank is extending payment dues for Credit Cards and Loans to all customers with a Credit Card, Home Loan, Personal Loan, Auto Loan, Business Mortgage Loan, or Business Express Loan whose:
Payment status is current (with no past due balance) as of March 16, 2020
Payment due date is between March 16 to April 14, 2020
UPCB
UPCB addressed its UPCB LoanEasy Clients that the due dates have been extended for another 30 days. This applies to UPCB DrivEasy Auto Loan, HomEasy Home Loan, SalarEasy Personal Loan, or BizEasy Business Loan with due dates from March 19 to April 18, 2020.
UPCB Savings
A client advisory was released by UPCB Savings advising that UCPB Savings Bank clients with Auto Loan, Real Estate Loan, and Cash Loan will have an extension of 30 days in their loan payment as Bank assistance during the enhanced quarantine period.
UnionBank
UnionBank provides a 30-day payment extension for the auto and home loan to those accounts with a due date that falls on March 17 - April 15, 2020, and accounts that are active and not currently past due.
Here at Philkotse.com, we value your interest in new car releases and the latest news in the auto industry. You can visit our website to find out more.

Rex Sanchez
Author