Toyota will be bringing back the legendary Supra, with help from BMW.
I. 2019 Toyota Supra: Preface
Toyota reentered the RWD sports car battle in 2012 with the Toyota 86. Now, it's been harboring something more ambitious in the pipeline. Yes, this is what sports car fans have waited for quite a long time – the new 2019 Toyota Supra.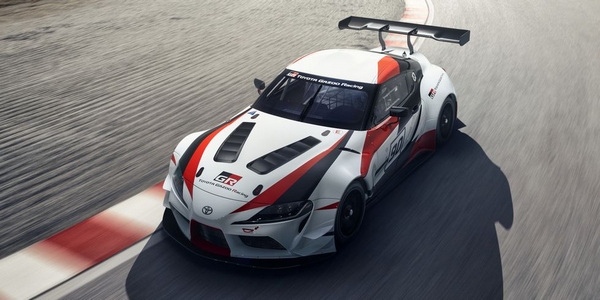 Toyota was building a new sports car with help from the German marque BMW
Rumor said that Toyota was building a new sports car with help from the German marque BMW. However, at this year's Geneva Motor Show, what we saw is the GR Supra Racing Concept. Afterwards, at Goodwood, the brand boasted a camouflaged near-production Supra which promised to still carry on a long tradition of Rear-wheel Drive (RWD), straight-6 powered sports cars.
Then in Spain, they spotted a preproduction prototype on the road. Although it put on a protective camouflage inside and out, it still evoked what the forthcoming Supra will be.
At the present, though there are lots of unknowns about the Toyota Supra 2019, Philkotse.com has collected several pieces of information based on credible rumors we've heard. Before getting started, please note that this story will be continually updated once more info is revealed.
New Toyota Supra makes world debut at FOS
>>> Some sneak peeks of the Supra 2019:
II. Rumors we've heard about the 2019 Toyota Supra
1. 2019 Toyota Supra will be pampered with straight-6, 4-cylinder power & more
As we've stated, Toyota has been developing the RWD platform for the Supra 2019 in partnership with BMW. One of the big advantages to this collaboration is access to smoother straight-6 power. Also, the brand confirmed at Goodwood that the coupe will be powered by an inline-6.
Even though specs have yet to be published, according to transmission supplier ZF, the 2019 Toyota Supra will be well capable of 335 horsepower. This power is from BMW's single-turbo 3.0L B58B30 engine found in the M240i and many other BMW models.
Those details from ZF signify the Supra 2019 will be armed a 4-cylinder mill, a turbocharged 2.0L B48B20 from BMW with 262 horsepower to be specific. This power plant is lighter and will offer better weight distribution. More importantly, as it's less expensive, it will likely be the perfect platform for engine swaps.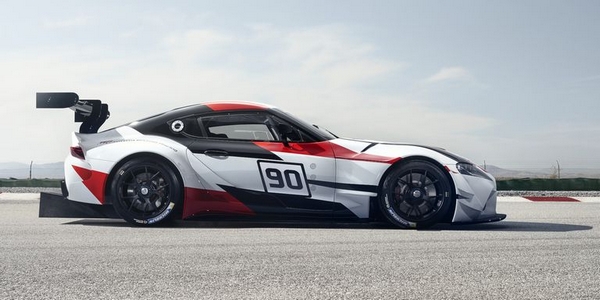 The new Supra coupe will be powered by an inline-6
Furthermore, the documents also imply that both an 8-speed automatic transmission will work in tandem with the engine. And it seems that a manual option will not be feasible.
Like all Toyota Supra models before it, the Supra 2019 will come with a RWD system. Toyota revealed that they've taken lessons learned with its 86, and applied them to the new Supra with a hope of more interesting driving feel. The company is targeting an even lower center of gravity than the 86 and a 50-50 front-to-rear weight distribution.
In actual fact, Mr. Akio Toyoda, Toyota CEO, has been taking an active role in the development of the upcoming Supra. As far as one knows, he thirsted for a "more mobile" rear axle, sounding like the coupe will be all good and slidey.
2. 2019 Toyota Supra will share a platform with the BMW Z4.
As fans know, the Toyota Supra 2019 is the result of a BMW-Toyota co-partnership. The two car giants are working together on engines and lithium-ion batteries, together with the aforesaid RWD sports-car platform. Apart from the Supra, this platform will underpin the forthcoming Z4 of the German marque.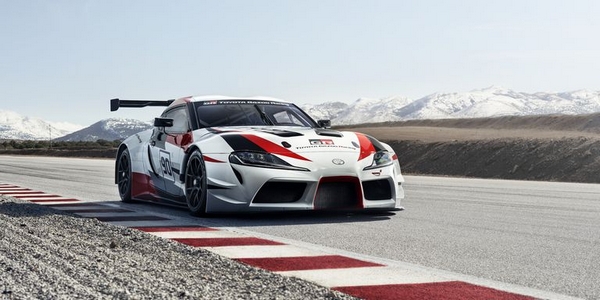 2019 Toyota Supra will share a platform with the BMW Z4
3. 2019 Toyota Supra may look a lot like this
What you're going to see are renderings of the new Supra which were inspired by sneak peek photos. Now, feast your eyes upon those mesmerizing photos.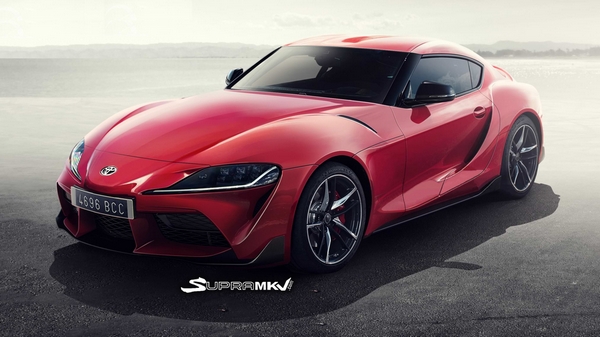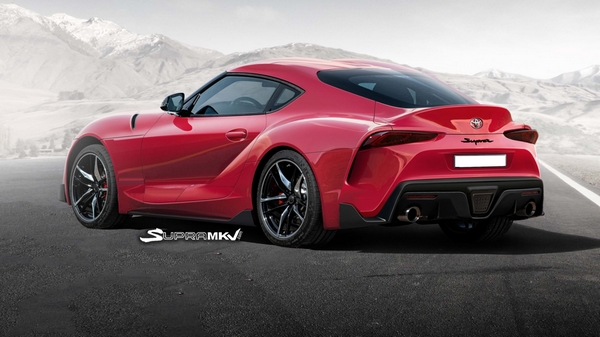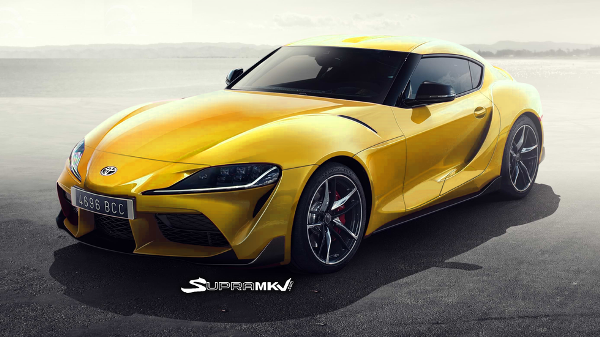 Renderings of the new Supra inspired by sneak peek photos
Additionally, the new Toyota Supra might get smaller. Here is info we've collected about the dimensions of the new Supra:
2019 Toyota Supra Dimensions

| | |
| --- | --- |
| Length | 4,379 mm |
| Width | 1,854 mm |
| Height | 1,290 mm |
| Wheelbase | 2,469 mm |
| Weight | 1,490 kg |
With these figures, the Supra is relatively smaller than the MKiV Supra. Further, its wheelbase is likewise shorter than the 86's.
4. 2019 Toyota Supra is being tested at the Nürburgring and is going racing
A raft of videos showing the Supra 2019 at Nürburgring has been published. Let's watch one.
2018 Toyota Supra Spied testing on the Nurburgring, Nordschleife!
The Land of Rising Sun brand did not make any announcement of the Supra's return with a race-car concept dressed up with Gazoo Racing branding for no reason. Presently, we have no idea about which series the coupe will race in. Nonetheless, Toyota said that the Supra concept was created to LM GTE specs; thence, there is a high possibility that we will have chance to see it racing.
5. 2019 Toyota Supra will be manufactured in Austria.
Rumors said that the new Supra will be produced in Austria by contract manufacturer Magna Steyr, the auto company building the well-known Mercedes-Benz G-Wagen. Despite no confirmation from Toyota, Magna claimed that it would be developing the BMW Z4 at its plant in Graz.
6. 2019 Toyota Supra will debut at the 2019 Detroit Auto Show.
The Japanese automaker did tweet out that the new 2019 Supra will be unveiled at the 2019 Detroit Auto Show in January next year. This has actually been an open secret in the automotive world.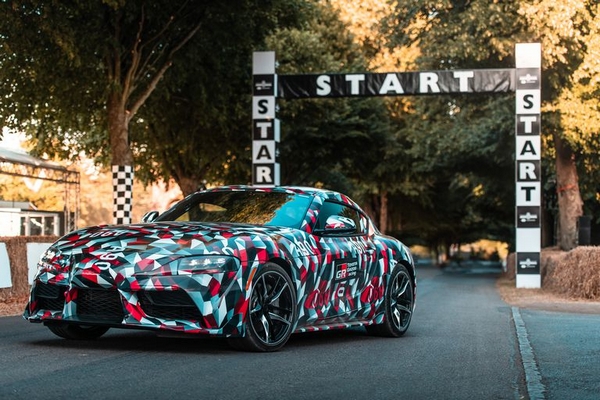 The new 2019 Supra will be unveiled at the 2019 Detroit Auto Show in January next year
As per production version, just like the way we welcomed the BMW Z4 concept before the Supra concept, the 2019 Supra will come after the Z4.
7. 2019 Toyota Supra might not be cheap.
No clarifications of the 2019 Toyota Supra price; yet, as claimed by the brand, the new Supra coupe "will not be a cheap car." Toyota strengthened that they wanted to create a clear space between the Supra and the more affordable Toyota 86.
III. 2019 Toyota Supra: Final words
Toyota has not had a true high-performance sports car for over 15 years. In other words, the 2019 Toyota Supra gets to set its own precedent when it comes to character, performance and feel. By and large, it's definitely a fresh start which may veer away from the tradition. Some question whether it will be a rebadged BMW? Yet behind its wheel, you will not care to ask. Trust us!
The 2019 Supra is definitely a fresh start which may veer away from the tradition
We're still not sure about a Toyota Supra 2019 for the Philippines but hopefully Toyota will give us an opportunity to greet it at local Toyota dealerships.

Know more about Toyota Supra 2023

The Toyota GR Supra is a 2-seater sports car that is available in the Philippines at a price of Php 4,990,000. It can go up to Php 5,090,000 if the Ice Gray body color option is chosen, with five other paints priced at Php 5,050,000. Only one variant is available locally which uses a BMW-sourced 3.0-liter inline-6 twin-scroll turbocharged gasoline engine that generates 335 Nm of torque and 500 Nm of torque. This engine is connected to an 8-speed automatic transmission as standard. Dimensions-wise, this iconic sports car spans 4,379 mm in length, 1,854 mm in width, and 1,294 mm in height, with a wheelbase of 2,470 mm and a ground clearance rated at 115 mm. In the local market, the Toyota Supra competes against the likes of Ford Mustang, Nissan 370Z, and Porsche 718.
Recent posts