Toyota Supra 2019 finally debuted its first run in Goodwood FOS which just wrapped up last Sunday (July 15th).
We couldn't forget how car frenzies react with spied shots of this next-gen in camouflage, and now some have burst into tears when seeing Toyota Supra 2019 roll its wheels in Goodwood, showing its energetic design with potential acceleration ability.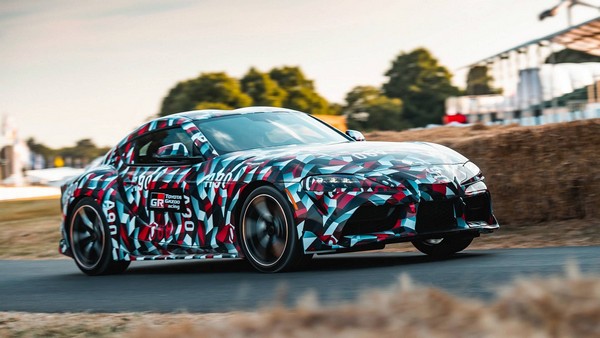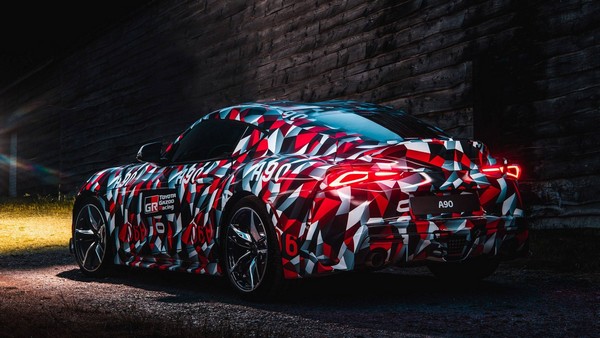 Toyota Supra 2019 teaser pictures
As can be seen in photos, this renewed generation of Supra bears a dynamic look despite still being covered in camo. However, what stands out is the irresistible attractiveness from every line of this sleeker, from its futuristic wheel design to stylish taillights.
Another worth-noticing feature is that the driver in video seemed not to push this Supra during the performance at all. In other words, this is no way its full potential. Running uphill without any struggle clearly reveals how strong this engine is.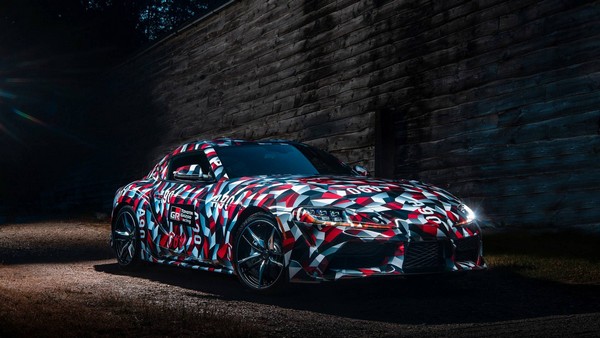 Toyota Supra 2019 can run up the hill at ease.
According to our latest auto updates, Toyota Supra 2019 will employ a 3.0L 6-cylinder turbocharged mill to reach its top speed of 335 hp and max torque of 500 Nm. It will also use an automatic transmission along with 2 clutches.
Its variant at the entry level is also reported to reach 62 mph from 0 just within 4.5 sec. However, this version will apply a 2.0L turbo powertrain.
And now comes the video from Goodwood!
Toyota Supra 2019 performed in Goodwood FOS
After the debut, Toyota automaker even held a cozy meeting among Supra owners in the UK to gather all generations, introducing its newly born child to his family members. The event had invited 84 owners with 50 Supra cars of all models, taking place at the headquarters of the company.
Below are some photos during the family reunion.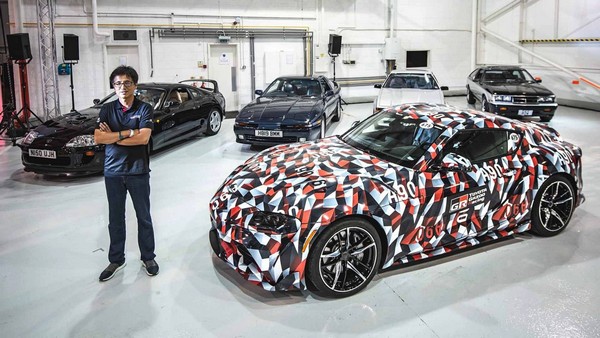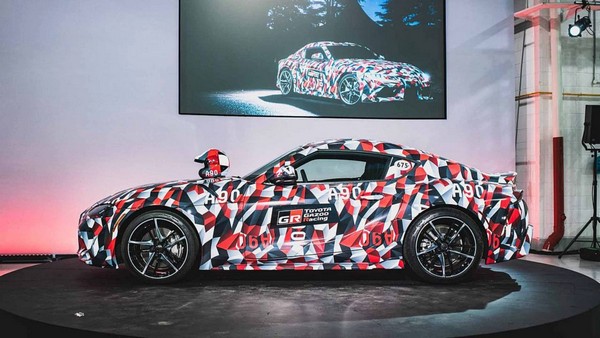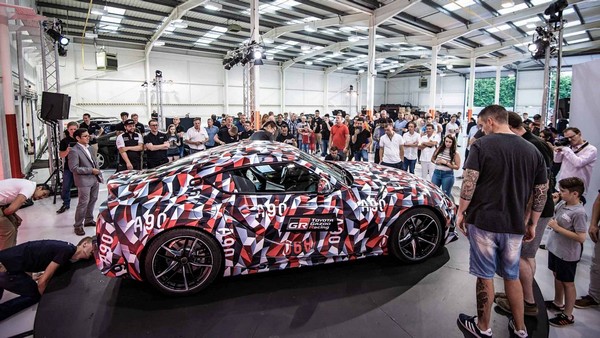 >>> Related posts:

Know more about Toyota Supra 2022

The Toyota GR Supra is a 2-seater sports car that is available in the Philippines at a price of Php 4,990,000. It can go up to Php 5,090,000 if the Ice Gray body color option is chosen, with five other paints priced at Php 5,050,000. Only one variant is available locally which uses a BMW-sourced 3.0-liter inline-6 twin-scroll turbocharged gasoline engine that generates 335 Nm of torque and 500 Nm of torque. This engine is connected to an 8-speed automatic transmission as standard. Dimensions-wise, this iconic sports car spans 4,379 mm in length, 1,854 mm in width, and 1,294 mm in height, with a wheelbase of 2,470 mm and a ground clearance rated at 115 mm. In the local market, the Toyota Supra competes against the likes of Ford Mustang, Nissan 370Z, and Porsche 718.
Recent posts