Besides some similarities in key areas, the Toyota Supra 2018/2019 is said to be 'very different' from the Z4.
At this year's Geneva Motor Show, the much-awaited Toyota Supra 2018/2019 was showcased as the Toyota GR Supra Racing Concept, once again stirring up excitement among worldwide car enthusiasts. As some might already know, the said concept has inspired to a joint project between Toyota and BMW, giving birth to a road-going sports vehicle dubbed the BMW Z4. However, although sharing the same original concept, the 5th-generation Supra is said to be 'very different' from the upcoming Z4 despite some similarities in terms of key areas such as the powertrain.
Toyota GR Supra Racing Concept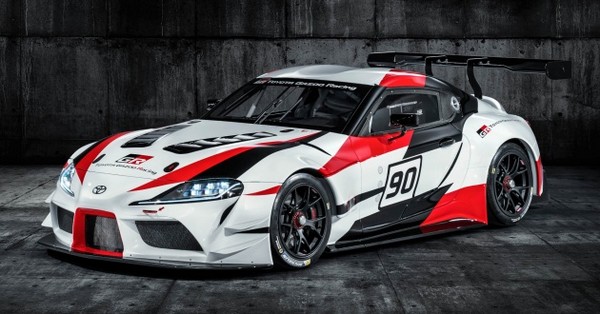 The fifth-gen Toyota Supra 2018/2019 will come with a "very different" appearance from the forthcoming BMW Z4
Mr. Tetsuya Tada - Chief engineer for the Supra said that the cooperation with BMW was dissimilar to the  last GT86 project co-developed with Subaru. Accordingly, this time, Toyota and BMW first agreed on the concept that both company would like to adopt for their respective development. Then, they moved on to decide the commonalities between two vehicles.
Worth mentioning is that the number of actual similar components are far fewer than many might imagine. While there will be some alike elements in crucial areas, the calibration of the Supra will still be "quite different" from the Z4, leading to a different driving experience between the two cars.
>>> Related: TOYOTA SUPRA 2017 FOR SALE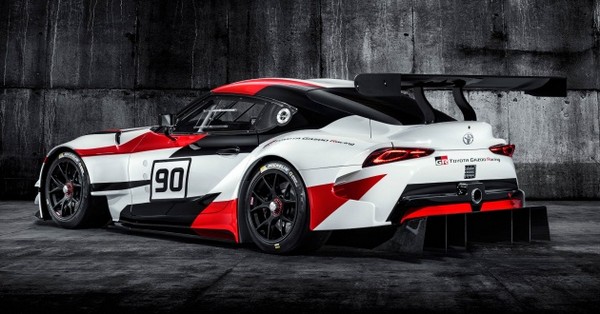 The main common parts still include the engine while the calibration of the Supra will be "quite different" from the Z4
Tada also said that the all-new Toyota Supra 2018/2019 is based on the benchmarks of some Peugeot  models like the 911 and also the previous Supras. Supra fans also took part in a survey carried out before the  commencement of the project, expressing their expectations of a new Supra equipped with a 6-cylinder engine in a front-engine and rear-drive layout.
>>> Related posts:
It still remains unclear when it comes to the transmission. Initially, Tada pointed out that the manual will not be offered because the company thinks Supra fans do not consider it a "huge demand", although the interview with Evo discloses that details regarding the issue are still under consideration and it is not completely rejected. The hybrid version is also possible, albeit the interview refers more to future sports cars of the brand as a whole rather than the Supra specifically.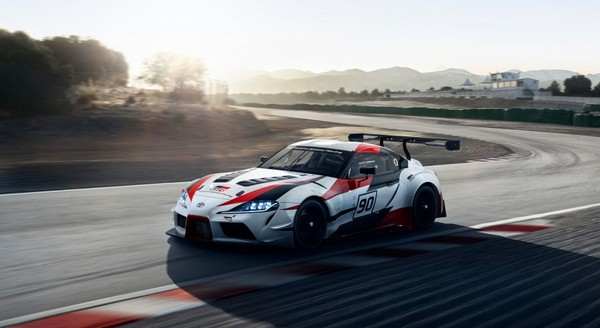 Supra fans expect to get a new Supra equipped with a 6-cylinder engine in rear-drive layout and front-engine
>>> Click here to catch more newest and coolest car concepts worldwide
Know more about Toyota Supra 2021

<p>After years of waiting, the all-new Toyota Supra has finally arrived. Thanks to Toyota Motor Philippines, this highly anticipated sports car is brought to the Philippine market. In terms of sports cars, the Supra has long been considered as the brand&#39;s ultimate. The current generation Supra has finally been revived with German DNA into its parts. It&#39;s no wonder the overlook of the Toyota GR Supra is very impressive. The aesthetics are also geared towards tuners, modders, and enthusiasts. Its dimensions and chassis are similar to that of the Z4. However, the brand provided twists in terms of styling, design, and everything else in between. The interior of the MkV Supra is absolutely a collaborative effort but with traces of the Toyota brand. The Supra available in the Philippines comes with a 3.0L twin-scroll turbocharged in-line 6-cylinder engine. The fifth-generation Toyota GR Supra has remarkable design elements, including LED headlights with six lenses, a 19-inch forged aluminum, as well as, dual exhaust pipes. It also comes with a list of standard features, such as a heads-up display, touchscreen infotainment setup, multi-information display gauge, and a sound system composed of 12 speakers. The current generation is the 5th generation of Toyota GR Supra. In the Philippines, the prices of the supra depend on the variant color. It is available in eight colors: Matte Storm Gray, Deep Blue Metallic, Ice Gray Metallic, Silver Metallic, Lighting Yellow, Black Metallic, White Metallic, and Prominence Red.</p>
Recent posts