Here are some ways to make your Hyundai Eon unique.
The Hyundai Eon was designed to be simple and low cost. Its engine is tiny, it features a very barebones interior and it doesn't have much in terms of exterior styling.
Make no mistake though, the Eon is a great car for its price. Its 1.0-liter inline-3 mill is fuel-efficient. Its interior is also very spacious for the car's dimensions. And most important of all, it's actually a pretty reliable ride.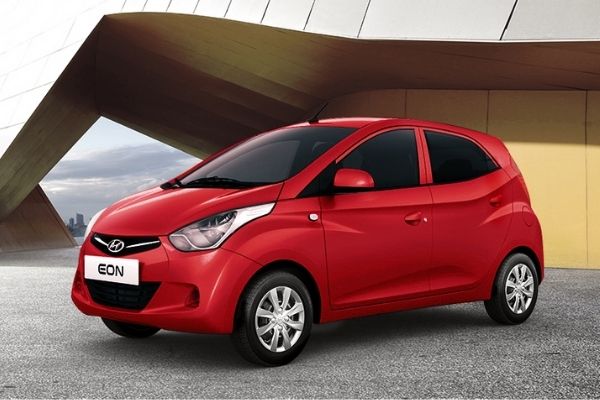 The Hyundai Eon is still a very affordable and very reliable car
Despite those admirable qualities, the Hyundai Eon is no longer available brand new here in the Philippines. Since 2019, the role that was fulfilled by the Eon was handled by the larger and fancier Hyundai Reina.
Regardless of this fact, many current owners like the Eon very much for the reasons stated above. But while some are content to drive it as it is, some might feel that the Eon could do with some upgrades to make it stand out more.
As such, here is a short guide on how to get your Hyundai Eon modified.
I. Hyundai Eon modified: Some considerations
As we've said, the Hyundai Eon is a tiny car with a tiny engine. On top of that, the engine bay of the Eon also just has enough space for the 1.0 liter inline-3 to fit in. This means that mods like aftermarket air-filters, larger radiators, etc. might not be ideal.
And besides, the Eon doesn't make much in the first place so whatever performance mods you'll give to it might not be worth it and will only serve to impact its reliability.
Also, most of the upgrades we're recommending here are electrical in nature. And you know electricity, there are a lot of things that can go wrong if you don't know what you're doing.
As such, we suggest looking for a competent automotive electrician to help get your Hyundai Eon modified.
II. Hyundai Eon modified: List of modifications and upgrades
1. Better lights to be seen better and to see better
The Eon is small so it might not be the most visible thing on the road. This is especially true when it comes to other drivers on larger, taller vehicles. It also doesn't help that it uses halogen lights.
To address this, we encourage you to acquire side mirror covers that come with an LED light strip. The said strips will function as signal light blinkers, which will hopefully make you more visible to other drivers. These will cost you somewhere around Php 900 to Php 1000.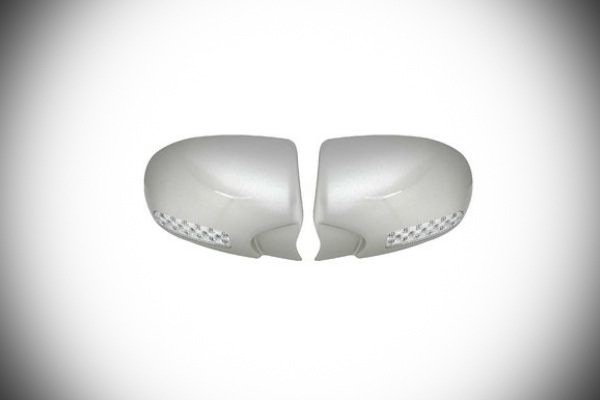 A pair of side mirror covers with LED blinkers
Next, get a better pair of headlamps. Locally, there are a lot of LED headlamps that will fit the Eon. Usually, these will cost somewhere from Php 800 to Php 4,000 depending on how bright they are (Lumens rating).
And finally, have an electrician install a pair of LED fog lamps. While having LED headlights might be enough, there are some instances that you'll need better fog lamps. These include situations like driving through heavy rain, fog, or through the many unlit, pitch-black highways in the provinces.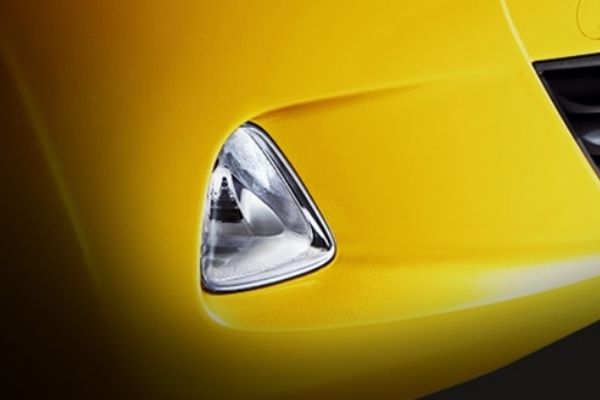 Some variants of the Eon didn't come with fog lamps at all
For these mods, we recommend approaching a car electrician. There's also a great chance that many of the stores in Banawe, Quezon City will have your Hyundai Eon modified brightly.
>>> Related: Best project cars for beginners in the Philippines
2. Install a better infotainment system
As we've said before, the Hyundai Eon is a very basic city car. From the dealership, its stock entertainment system is a 1-DIN MP3, radio, and CD player with an Aux-jack. It doesn't even have USB ports.
While some of you might be content with the 1-DIN, some of you might not. As such, we suggest installing a touchscreen head unit specifically the Sony XAV-AX1000, or the Harfey 9 inch Android 9.1.
If you want something cheaper, you can also opt for a generic 7 to 9 inch touchscreen unit. These will cost you somewhere around Php 4,000 to Php 12,000 depending on its features.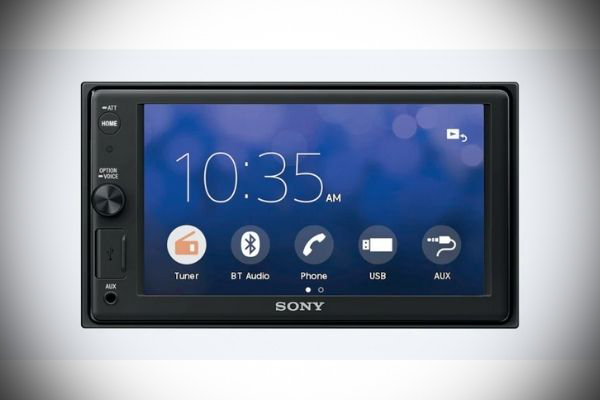 Here's the Sony XAV-AX1000
Do note though that the stock Hyundai Eon's dashboard will need an aftermarket dash piece for a touchscreen to fit.  Luckily, these are readily available from the internet and will cost you about Php 1,500 to Php 2,000.
>>> Related: Car stereo Philippines: Do I need to upgrade and what to buy?
3. Install a better sound system
The sound system that the Hyundai Eon comes with isn't actually that bad. In fact, it sits just in the middle among the city cars that it competed against in terms of sound quality.
When compared to speakers found on larger cars though, it sounds kind of bad. Also, the Eon is known for having little to no noise dampening so the stock speakers are most often drowned out by the road noise.
For this, we recommend the Sony XS-GTX121LT Car Stereo sub-woofer together with the Sony XS-FB693E 3-Way Coaxial Car Speakers. These aren't that expensive and for their price, they can provide decent sound.
The Sony XS-GTX121LT
The Eon's front door speaker socket is four-inches in diameter while the rear ones are five-inches in diameter. So any branded speakers in these size ranges are guaranteed to sound better than the stock ones.
4. Full Vinyl Wrap
When it was available here in the Philippines, the Hyundai Eon either came in shades of blue, silver, white, black, or red. That's a pretty varied color range, but a full-body wrap can improve the individuality of the Hyundai Eon.
>>> Looking for a new car, these Hyundai Eon 2014 are on sale for a very competitive price! 
You can wrap it in virtually any design you want from weird flashy colors, to pictures of your favorite anime characters. The sky's the limit when it comes to this mod.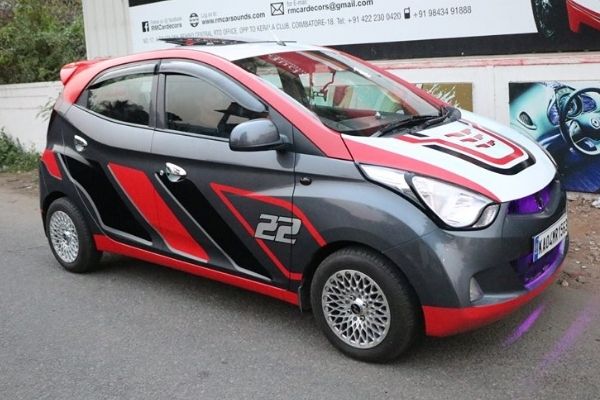 Get creative with your Hyundai Eon's car wrap. [Source: autosinfo.in]
Luckily, the Eon is small. As a result, a full-body wrap for the Hyundai made city car will only cost around Php 12,000. That's a whole lot cheaper than wrapping something like a sedan or a pickup truck. For this, we also recommend approaching a professional if you want the wrap done right.
>>> Related: Vinyl Wrapping: Do the advantages outweigh the disadvantages?
III. Hyundai Eon modified: Frequently Asked Questions
Question: Do you recommend engine performance mods for the Eon?
Answer: No, we do not recommend performance parts for the Eon mainly because of its already tight engine bay.
Question: Do you recommend giving the Eon larger aftermarket wheels?
Answer: No. The Hyundai Eon's 13-inch stock tires already occupy much of the wheel well. So if you upgrade to a set of larger wheels you will definitely experience rubbing.
Question: Is the Hyundai Eon still available brand new in the Philippines?
Answer: The Hyundai Eon was discontinued in 2019 for the Philippine market. The only way to get one nowadays is to buy a used one.
Question: How much horsepower and torque does the Hyundai Eon make?
Answer: It makes 54 horsepower and 76 Nm of torque.
Question: How much is a used Hyundai Eon?
Answer: The average price for a used Hyundai Eon ranges from Php 120,000 to Php 300,000 for newer ones.
For more guides on car modifications, keep reading here on Philkotse.com.

Know more about Hyundai Eon 2023

The Hyundai Eon 2023 is an affordable five-door, city car offered to those who want a reliable vehicle that can be easily maneuvered in the busy streets of the metro. It features a mini body detailed with the Korean carmaker's signature fluidic design. Though belonging to the smallest category of a passenger vehicle, the Hyundai Eon offers a spacious cabin furnished with contemporary comfort and convenience features. In the Philippines, the Hyundai Eon GLX is available in Midas Gold, Mystic Blue, Polar White, Phantom Black, Pristine Blue, Red Passion, Sleek Silver, and Star Dust. Currently, the Hyundai Reina stands as the successor to the Eon as the most affordable Hyundai in the range.

Cesar G.B. Miguel
Author