Here are things that can give your Honda hatch more horsepower. 
A couple of years ago, there was a time where surplus first-generation Honda Fits were plentiful, cheap, and popular. This of course resulted in a lot of people modifying the Honda Fits due to the fact that it was actually compatible with almost all Honda City GD aftermarket parts. 
That however is a thing of the past. Since 2014, Honda Philippines introduced the third-generation Jazz in the Philippine market. As a result of being acquainted with the Honda Fit, the third-gen Jazz served only to satiate the taste of Filipinos for a hatchback. Couple that to the fact that Honda PH is no longer selling the hatch version of the Civic.
So how do you go about getting Honda Jazz (Fit) modified? Well, here are some tips to turn the humble Honda hatch into a hotter and a better handling vehicle.
>>> Related: 2021 Honda Jazz: Expectations and what we know so far
Modified Honda Jazz | Volvo Type Tail Light For Honda Jazz | Music Upgraded | 2018 Honda Jazz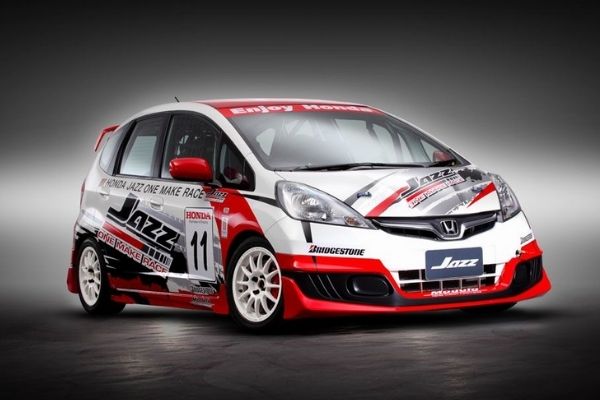 Here are some ideas to make your Jazz/Fit handle better and make more power.
1. Honda Jazz modified: Handling modifications
The first mods you should consider when getting your Honda Jazz modified should be its handling and/or suspension. This includes getting a good set of coilovers and dropping down the car by around 20mm to 30mm. As such, it lowers the vehicle's center of gravity and it would be able to tackle corners better.
Of note, there are many ways that might go wrong when you lowered your Honda Jazz. So, it's best to consult others who are knowledgeable about this to prevent any problems along the way.  
On the other hand, you should consider giving your front tires a little negative camber for better grip. You can also combine the aforementioned with one to two degrees of toe-in, which will do wonders for stability. You can also opt for more toe out to get better cornering.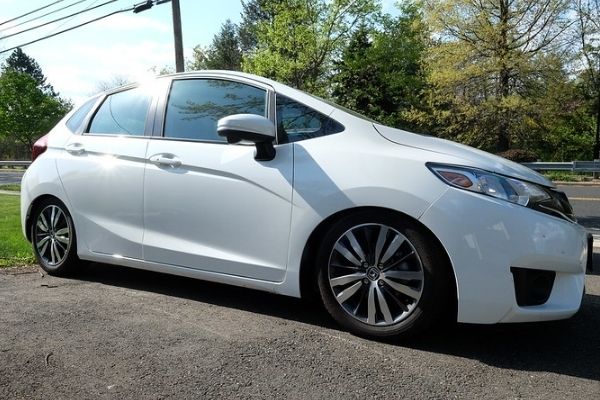 Here's a Honda Jazz with Tanabe Pros coilovers. [Source: Honda Jazz Forums]
For the Fit/Jazz GD from 2004 to 2007, we recommend H&R Sport Springs if you just want to lower your car. Meanwhile, if you want more adjustability, you'd do great with Emotion Coilovers, ISC Coilvers, or DGR high-performance coilovers. For 2008 to 2014 Jazz, there's the BC Racing Type BR coilover set, Tanabe Pro S-0C GE8, and also ISC Coilovers.
Apart from coilovers, we also urge you to upgrade your Jazz's brakes. There are many available brake kits for this model, but Bendix generally has great brake pads which aren't that expensive. However, if you want more stopping power, there's the Wilwood Dynapro six pistons as well as the four-piston D1 Spec Big Brake kit for the Jazz GK.
2.Honda Jazz (Fit) modified: Engine Swaps
Swapping out your stock L-series engine with something more powerful is better than just slapping on a turbo. Of note, an engine swap is a project that takes time and involves a lot of money. Also, you need to file the necessary legal documents with the Land Transportation Office (LTO) about illegal modifications in the Philippines.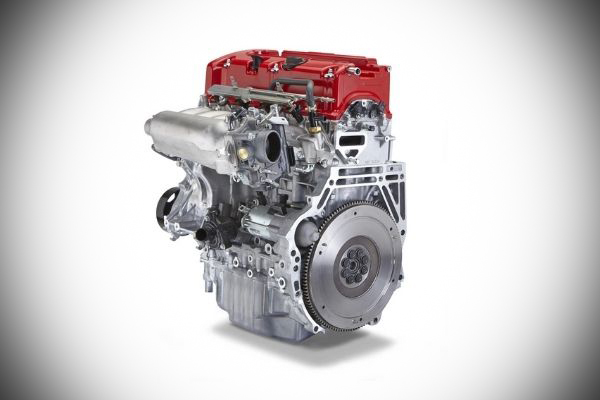 The holy grail of Honda engine swaps: the K20
As to what engines are suitable for the Jazz/Fit models, there's the D16 or D17 which were used on Integras and Civics. You can also look for the Honda B-series engines. These are the most common engines that have been swapped on a Honda Jazz and each in turn also has a lot of aftermarket performance parts available.
If you have the cash to spare though, K-swapping your Jazz/Fit is also an option. While rare, it's been done several times now, and the results speak for itself. Note however that the hard part of a K-swap is finding a K-series engine in good condition.
Another K20 Honda Jazz blast by MJC Automotive
3.Honda Jazz modified: Headers, cooling, and exhaust mods
If you've considered swapping a larger Honda engine into your modified Honda Jazz/Fit project, then it's likely that you'll be using the stock radiator, headers, and possibly even the exhaust the donor engine came with. However, to make the most out of your swap, it's advisable to get sport headers, a larger radiator, and a better exhaust. 
A larger radiator will provide more optimum cooling while better headers will improve exhaust and intake gas flow. Lastly, a good exhaust will provide a quicker way for the engine to expel exhaust gasses. 
If you didn't swap out your Fit or Jazz's L-series engine, then for headers we recommend HotPipes Headers HP-HND001 for the 2004-2007 Fit. On the other hand, the HotPipes Headers HP-HND006 is good for the 2008-2013 Fit/Jazz while the HND008 for the 2014 to 2020 Jazz.
For radiators, you'll want a better, larger one that can disperse more heat especially if you opted to swap out your engine. For this, there's the locally available SpeedLab 2 Row Aluminum radiator. But if you want more, there's Mishimoto's Performance Aluminum Radiator, and the many aluminum radiators from Skunk2.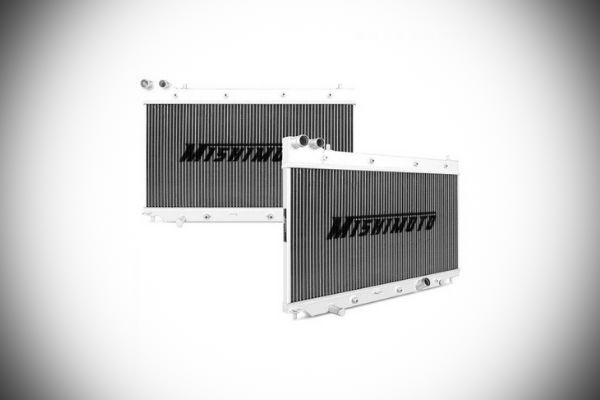 Mitshimoto 2-row aluminum radiators
Induction kits are also a good choice when having your Honda Jazz modified but do note that contrary to what many are saying, these won't actually help that much in increasing power. Induction kits are basically air filters that are positioned out in the open, which usually comes in the shape of a cone or a dome. It works by providing better airflow since it doesn't use the stock filter box.
4.Honda Jazz modified: Better clutch
If you've done an engine swap or merely upgraded the headers, then surely it'll now be making a bit more horsepower. This of course will mean that your stock clutch will be slipping around.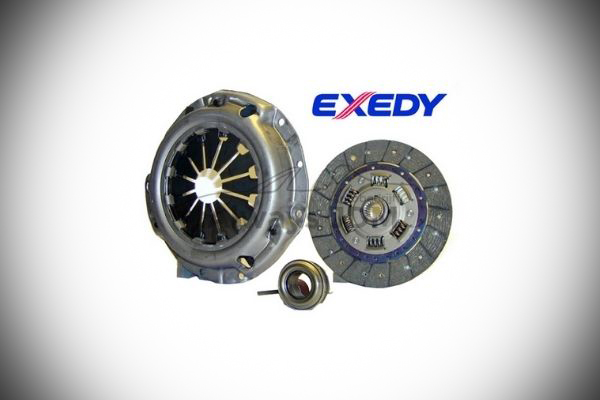 Exedy Clutch kit for the 2004 to 2007 Honda Jazz/Fit
For these, there's the Exedy Clutch kit for the 2004-2007 models. For the 2008-2014 models, there's the Blusteele Clutch Kit. Both of these kits contain a clutch pressure plate, a friction plate, and many other necessary parts.
Note: Newer versions of the Philippine-spec Honda Jazz uses a continuously variable transmission.
>>> Related: 
5. Honda Jazz modified: Final Word
While these recommendations are geared towards making your Fit/Jazz faster, do remember to gauge yourself first before doing any of these. These modifications are not easy and are definitely not cheap. All of these will require time, money, and a lot of mechanical know-how.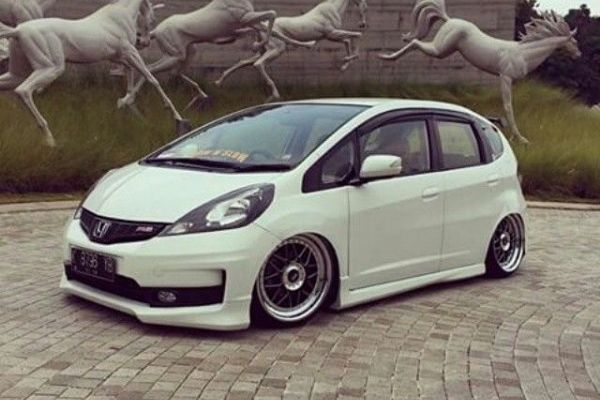 If you want exterior appearance mods, keep it sleek, and keep it simple
FAQs about Honda Jazz (Fit) modified:
Question: Can I modify a newer Honda Jazz?
If it's a 2014-2020 Honda Jazz, you might encounter some difficulties, and it would make more financial sense to get a used older model to turn into a project car instead.
Question: Do you recommend ECU remapping for a modified Honda Fit/Jazz?
It's not advisable to remap the ECU if you're going to build a naturally aspirated Jazz/Fit. On the other hand, it's recommended to remap the ECU if you're considering forced induction.
Question: Why didn't you mention appearance mods like body kits and big wings?
Those modifications, while cool, won't give you more horsepower.
Question: Do you recommend giving a Jazz/Fit forced induction?
It's doable but it might compromise your engine's longevity if not done right. If you're keen on doing this, consult a professional.
Question: Which is easier to modify? The GD, GE, or GK Jazz/Fit?
As a general rule of thumb, older cars are easier to modify. So the answer is the Jazz/Fit GD.
For more guides on car modification, and tips on car maintenance, keep reading here on Philkotse.com.

Know more about Honda Jazz 2023

The Honda Jazz 2023 is a discontinued model in Honda Cars Philippines, Inc.'s (HCPI) lineup which used to compete in the hatchback segment. Honda Jazz 2023 Philippines price that ranges from Php 918,000 to Php 1,090,000 through the model's three variants. Powering the Jazz is a 1.5-liter Chain Drive SOHC i-VTEC 4-cylinder gasoline engine that is capable of delivering 118 hp and 145 Nm of torque. Only an Earth Dreams Technology Continuously Variable Transmission (CVT) is the available transmission option.
Dimensions-wise, the Jazz is 4,035 mm long, 1,694 mm wide, and 1,524 mm high, with ground clearance and wheelbase rated at 150 mm and 2,530 mm, respectively. This Japanese hatchback used to compete against the likes of the Suzuki Swift, Mazda2 Hatchback, and Toyota Yaris.

Cesar G.B. Miguel
Author