Would you want to see this Jazz on Philippine roads?  
Honda is a brand known for applying sporty design cues, especially to its current model lineup. The Civic, Brio, and even the Mobilio are great examples of Honda's design direction in making its vehicles look sporty. In addition, the Jazz is a good representation of a sporty hatchback that comes with a relatively affordable price tag.
This is why when the fourth-generation Honda Jazz came out, people were up in arms about it. Since the first-generation Jazz, the hatchback has always been consistent with the sporty design approach. Some say that it took out the muscular details and made it look cuter.
>>> Related: 2021 Honda Jazz: Expectations and what we know so far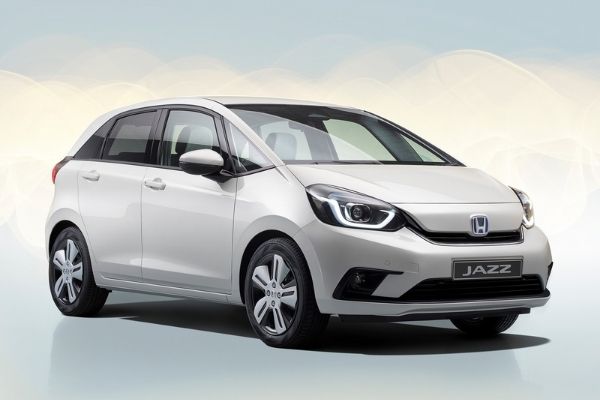 The all-new, fourth-generation Honda Jazz
With that being said, Honda agreed with all the sentiments being thrown at the fourth-generation Jazz and made some changes to it to make the hatchback more appealing to the people. The new Jazz is revamped by GAC Honda, one of Honda's joint ventures in China, and is called the Fit Sport.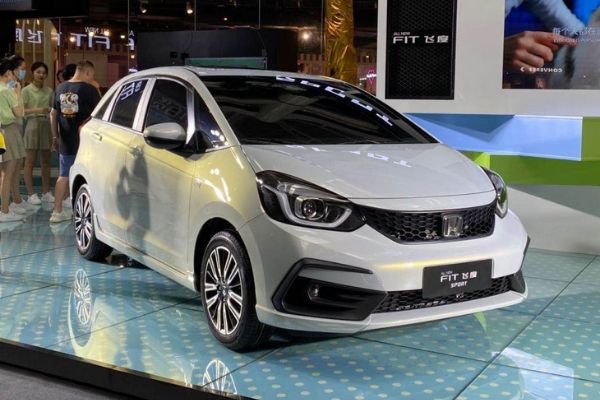 The Honda Jazz, or Fit Sport, manufactured by GAC Honda [Source: paultan]
For the front-end design, the all-new Honda Jazz 2021, or Fit Sport, gets a new bumper with more aggressive-looking faux scoops. The no-grille design of the Jazz has also been replaced with a mesh-type grille. The Chinese version is also getting the Crosstar variant, but no significant changes have been made.
>>> Related:
Here's another view of the reworked version
While for the interior, the Chinese Fit Sport kept most of the interior features of the Japan-spec Jazz such as the all-digital instrumentation, floating infotainment system, and two-spoke steering wheel. The only added feature is the new color scheme, namely the neon green highlights.
In 2019, the Honda Jazz is the sixth most sold Honda car in the Philippines – just behind the CR-V. With the design changes now in metal, we would definitely like to see this Jazz brought to the country.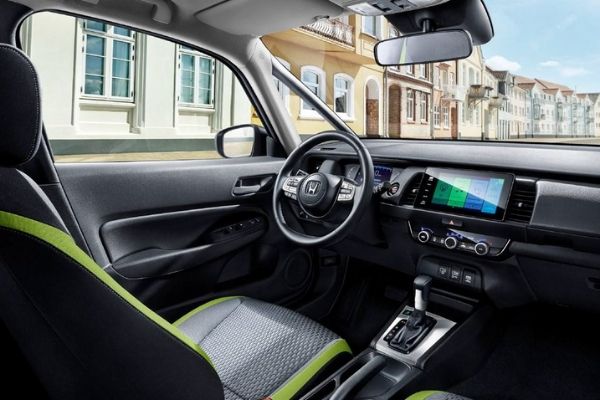 The Neon Green Highlights interior
Here at Philkotse.com, we value your interest in the automotive industry. You can visit our website to find out more.
Know more about Honda Jazz 2021

<p>Being one of the most popular subcompact hatchback type vehicles, Honda Jazz is the most efficient and perfect ride. It comes with four diesel and a diesel engine and currently has five variants in total. With the redesigned bumper, winged grille, alloy wheels, and LED Daytime Running Lights. Jazz is available with Manual transmission and CVT depending on the variant of choice. The modifications are Honda Jazz V MT, Honda Jazz V CVT, Honda Jazz VX Navi CVT, Honda Jazz RS Navi CVT, and the base Honda Jazz Sport CVT. Inside the car, a 7-inch touchscreen unit with Bluetooth connectivity, a cruise control option, speed-sensing door locks, and an automatic air-conditioning system to make both the passengers and driver super comfortable during a ride. Jazz is equipped with a five-seater car chair and space for your accessories and luggage. It has a length of 4035 mm, the width of 1694 mm and ground clearance of 150 mm. The wheelbase is 2530 mm. Fuel consumption can be at 28.60 kmpl, depending on the variant. Currently, on the Philippine market, third-generation Jazz is only available in three variants. The price starts at 933,00 PHP. In the latter half of 2020, the fourth generation of Jazz is expected to enter the market.</p>
Recent posts