Have a better driving experience with high- quality car stereos in the Philippines 2020.
I. Car stereo Philippines: What is a car stereo and what are the different types?
A car stereo is the centerpiece of your car audio system. This automotive feature can help provide better driving experience especially on traffic-prone roads such as the Philippines. As a matter of fact, a good car stereo can even bring your home to your car.
Throughout the years, car stereos in the Philippines have evolved in different forms, with some production vehicles supporting an Apple or Android head unit as standard. Car stereos started from just AM and FM radios to smartphone controllers such as Apple CarPlay and Android Auto. Moreover, most new car models these days can now be controlled by steering wheel controls and voice commands.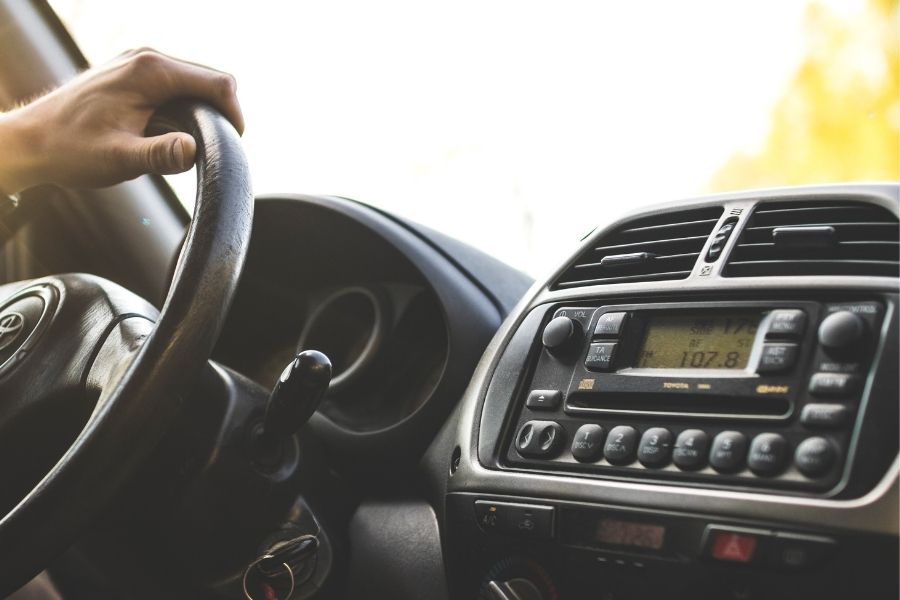 A classic car stereo hits differently
Car stereos are composed of three main parts, namely source, preamp, and amplifier. The source, as the name suggests, receives the audio that we input to the stereo. This includes radio, CD, iPod, USB, AUX, and smartphone. While the preamp is the section where weak audio signals are converted into a strong one. The preamp includes volume selector, equalizer, source selection, and more. Lastly, the amplifier section boosts the low-voltage audio signal from the preamp section into a high-voltage audio signal, which is then sent to your car speakers.
Before you go shop for car stereos, you have to be aware which car stereo will fit in your stock dash kit. With this, here are the two main car stereos available in the aftermarket market:
1. Single DIN – this car stereo is smaller in size and is composed of fewer features. These characteristics make the single DIN the cheaper and more practical alternative. Design-wise, the single-DIN provides a classic appeal to your car interior.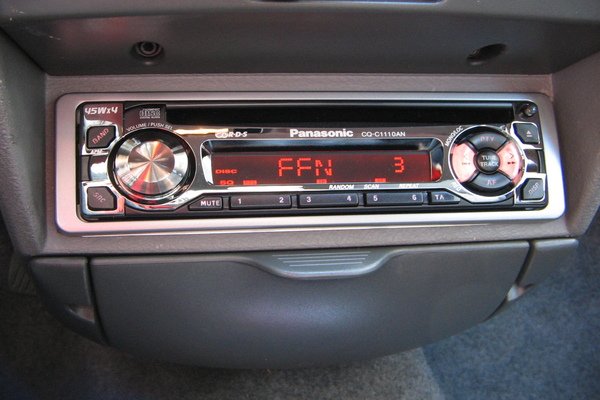 A single DIN stereo should be enough for entertainment on the go
2. Double DIN – this car stereo is twice the size of a single DIN. The double-DIN supports various features that single DINs don't such as GPS and DVD playback. Of course, double DIN car stereos are generally more expensive than the single DINs due to their additional functionalities.
A double DIN car stereo offers more versatility
II. Car stereo Philippines: Do I need to upgrade my car stereo?
It depends on how you see your car. If you drive your car for the sake of just getting from point A to B, then you wouldn't need to upgrade your car stereo since factory car stereos have fine quality. However, if you spend most of your time in your car, then you should consider upgrading.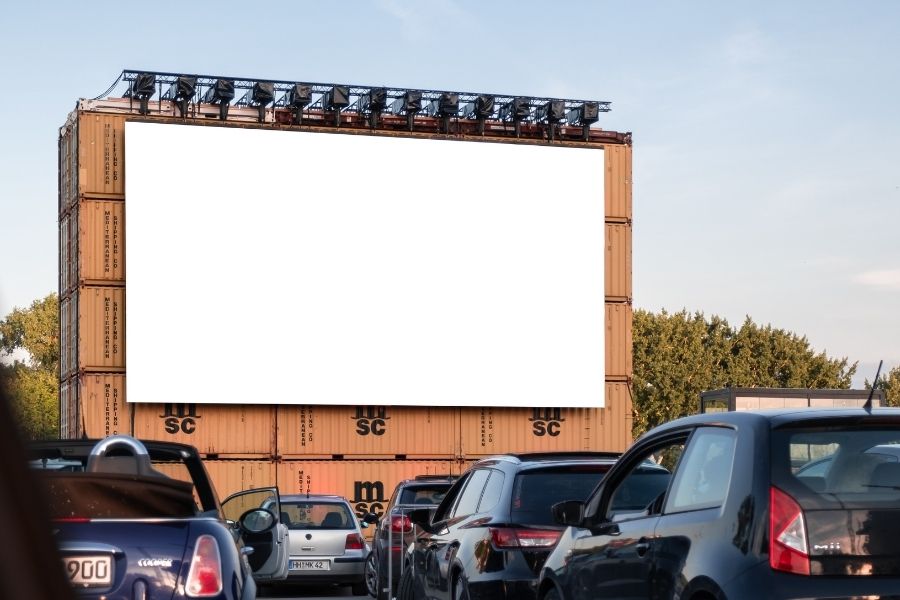 Also, car stereos help you enjoy your drive-in theater escapes better
Car stereo for sale in the Philippines generally produces better sound qualities as compared to your factory stereos. Moreover, car stereos can also be matched with your interior in terms of design. Upgrading your car stereo can make your old dashboard look brand new.
However, one of the most common reasons for unwanted accidents around the world is distracted driving due to car radios. It is good to enjoy your newly upgraded car stereo, but still try to focus on the road especially while driving.
>>> Related: Got car stereo amplifier issues? Here's how to deal with it!
III. Car stereo Philippines: What should I look for when choosing a car stereo?
A good stereo doesn't directly translate to loud and banging audio. A good stereo means it produces clean and enhanced audio. Choosing a new car stereo can be fun and exciting, but you might want to consider some attributes before heading out.
In today's time, it is recommended to get a car stereo that supports smartphone integrations such as Android Auto and Apple CarPlay. Almost everybody now owns either of this app on their phones so this is a good feature to have.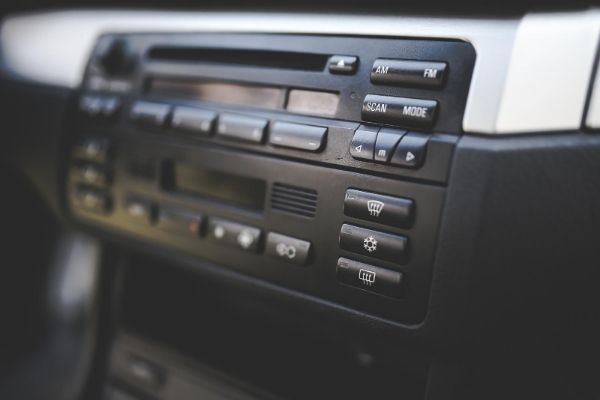 Whatever car stereo you choose, be sure its something that suits your needs
Another feature of your next car stereo should have is GPS and navigation function. This will help you get around town without having to check your phone from time to time. Also, traffic is really bad in the Metro. So you might want to get a car stereo that comes with a traffic reporting feature.
Lastly, the size of your car stereo. Aftermarket double DIN car stereos come in different shapes and sizes so you might want to choose one that fits in your dashboard. If you happen to mistakenly buy a larger car stereo, then you can always modify your dash kit just to make it fit.
IV. Car stereo Philippines: 5 best products for 2020
Top car stereos in the Philippines in 2020

| Product | Key feature | Price |   |
| --- | --- | --- | --- |
| Pioneer AVH-A7150BT Car Stereo | Supports Android Auto and Apple CarPlay | ₱24,000 |   |
| Pioneer AVH-G115 DVD In-Dash Double DIN | Averaged price double DIN | ₱7,500 |   |
| Pioneer DEH-S4150BT | Supports Spotify app | ₱9,866 |   |
| Kenwood KMM-BT204 Digital Media Receiver | Affordable car stereo option | ₱4,500 |   |
| Sony DSX-A410BT Car Stereo | Sony made car stereo | ₱5,500 |   |
1. Pioneer AVH-A7150BT Car Stereo
Check Lazada PH priceCheck Shopee PH price
If you want to impress your friends or passengers, then we recommend that you get the Pioneer AVH-A7150BT car stereo. However, this Pioneer car stereo Philippines also comes with an impressive price tag. It is a single DIN capable of extending a screen that supports multimedia AV.
Pros

Cons

Sleek design

Supports Android Auto and Apple CarPlay

Steering wheel ready

Excessively expensive as compared to other aftermarket car stereos
2. Pioneer AVH-G115 DVD In-Dash Double DIN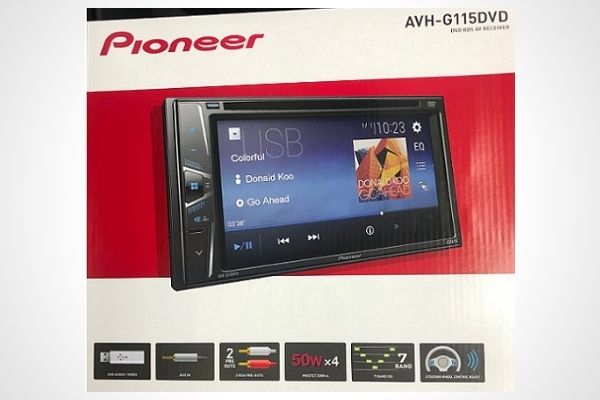 The Pioneer AVH-G115 is a double-DIN that is more advanced than Pioneer AVH-A7150BT. It has a 6.2-inch WVGA touchscreen display and direct control for iPod/iPhone. A plus point to consider, the pioneer car stereo price functions as an android head unit that you can use while driving to different cities in the Philippines.
Pros

Cons

Averaged price double DIN

Steering wheel ready

5-display color customization

It may take up a decent amount of space in your dashboard
3. Pioneer DEH-S4150BT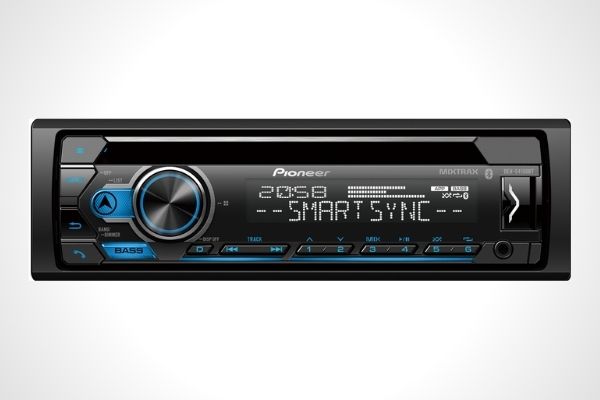 Buy on Lazada PHBuy on Shopee PH
One of the leading car stereos in the world is Pioneer. With this being said, you can expect the Pioneer DEH-S4150BT to be a quality car stereo. It is a full apple and android head unit available in the Philippines that also supports a built-in dual Bluetooth and Spotify app control
Pros

Cons

Manufactured by Pioneer

Supports Spotify app

Not as feature-packed as the other Pioneer car stereos on this list
4. Kenwood KMM-BT204 Digital Media Receiver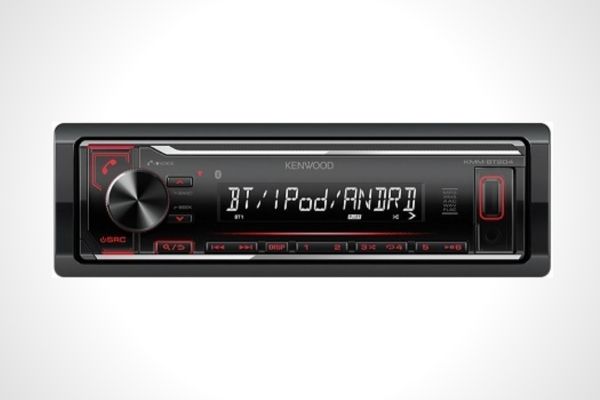 If you are looking for an affordable car stereo that doesn't cost cut for audio quality, then the Kenwood KMM-BT204 should be your option. Kenwood is a Japanese company that designs various car accessories so quality is assured. However, this Kenwood car stereo in the Philippines does not have as many as features you expect. 
Pros

Cons

Affordable car stereo option

Good quality

Doesn't come with plenty of features
5. Sony DSX-A410BT Car Stereo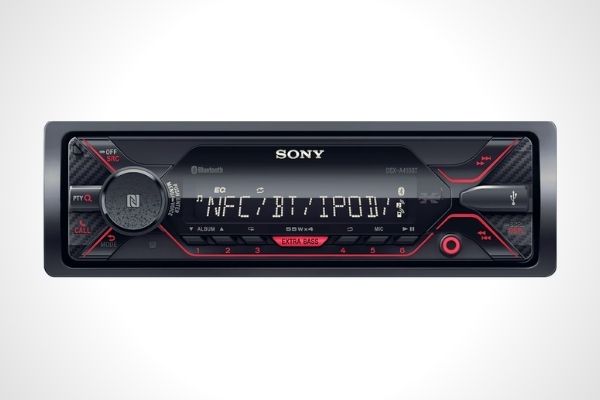 Check Lazada PH priceBuy on Shopee PH
The Sony DSX-A410BT is an affordable single-DIN car stereo that comes with features such as dual Bluetooth and voice command. This Sony car stereo in the Philippines boasts its high-power amp, extra bass, and 10-band digital equalizer.
Pros

Cons

Fancy color line design

Sony made car stereo

Great audio quality

For its price, you can get more features from other car stereos
V. FAQs about car stereos
Question: Does any stereo fit my car?
Answer: In general, yes, any stereo will fit in your car. However, you should have a particular dash kit or fascia panel that will precisely house your new car stereo if it has a different size as compared to your factory stereo.
Question: Will a car stereo work without ground?
Answer: No, your car stereo will not work if it doesn't have a proper ground wire. Proper installation of a car stereo with ground wire will provide optimum stereo performance and eliminate unwanted noise.
Question: Can I install car stereos on my own?
Answer: You can install a car stereo on your own to some extent. If you have a few experiences with assembling and disassembling devices, then you can do it on your own just by following step-by-step instructions. If it is your first time, then it would be best to get some help to someone who at least knows.
Question: What are the qualities of a good car stereo?
Answer: A good car stereo comes with a good head unit or infotainment system. A good head unit provides fast touch responses, less lags, and cleaner audio signals to your car's amplifier or speaker. It is good to keep in mind that the quality of your car audio also depends on how properly it is installed.
Question: How much power does my car stereo need to provide excellent audio performance?
Answer: The answer depends on the capacity of both your car stereo and car speakers. If both components produce power at their optimal range, then there shouldn't be a problem. You have to be aware of how much power your car stereo can produce, as well as how much your car speakers can take.
Here at Philkotse.com, we value your interest in the automotive industry. Visit our website to find out more.


Rex Sanchez
Author