Is it worth money to equip your car with a new gadget like the touchscreen car console?
If you're considering an aftermarket installation of any premium touchscreen car console, it does come with advantages that will be beneficial. It's a good upgrade over the usual and functional stereo that's equipped in older cars. Visually having it installed in the dashboard will make the car look more modern, especially if it's an older model car or if it's not equipped as an option!
It kills two birds with one stone because it has form and function, not just a random electronic accessory. One of the better upgrades that will have more benefits than just sheer looks.
Modern cars need to be functional and have equipment that aids the driver, not be a hindrance to his driving. But, of course, it can be a source of distraction while driving too. Best to keep eyes on the road and less fidgeting which is very dangerous too.
This article from Philkotse.com will clarify the benefits of having a touchscreen car console and useful tips to select the best one. Check it out!
I. Benefits of a touchscreen car console
Here are some advantages that will be a boon to safety and other beneficial outcomes. A larger screen is better because the information displayed is easily seen, and other more modern optional car functions are accessed with it.
1.  Better parking with new "rear parking cam"
Who wouldn't love this upgrade anyway? Instead of just hearing and judging visually how the close any obstacle is. Using the rear-view mirror isn't enough, because it does not show the entire rear. Avoiding accidents like hitting posts and even cute dog are avoided, and it helps those challenged at backing up!
There are many rear cams to choose from, and they even come with guidelines too. One of the many advantages that a touchscreen car console offers which is added safety!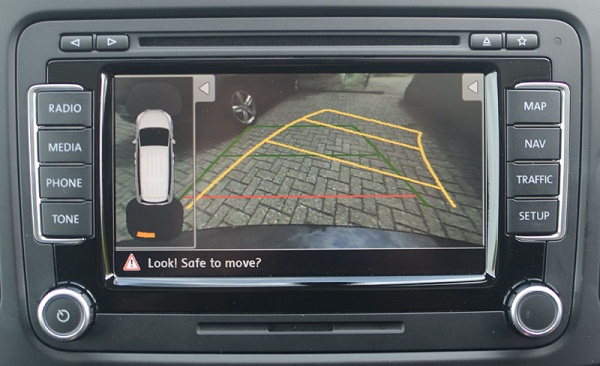 The drivers can avoid hitting posts or a cute dog thanks to the entire rear displayed on the screen
2. Clear visual display of information
A key advantage of a large screen is that everything is bigger and clearer that can fit all vital visuals that are relevant to the driver. Instead of a small dinky screen that displays barely readable info that comes in small LCD displays.
All the relevant functions like visual and control interfaces are understood at a glance. When driving, fidgeting with the console is not safe. A clearer screen with all icons and info must be visible. The driver must spend more time looking at the road at the touchscreen.
By memory, the specific icon can be touched with without looking twice. Instead of pressing the touchscreen, buttons can also be used for quick toggling between functions.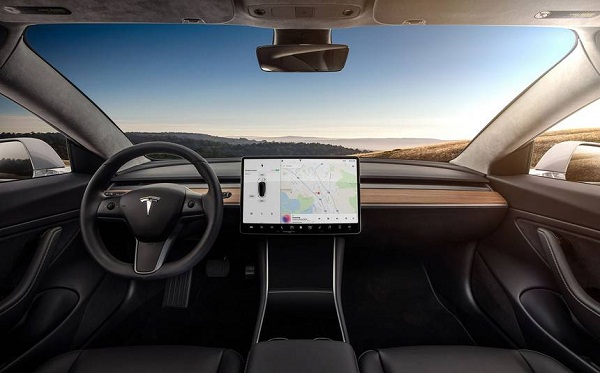 A clearer screen with all icons and info must be visible
3. Never get lost with GPS navigation ever!
Are we there yet? We're not just waiting! And the question is asked again until it just ignored. Well, no more blaming when it comes to directions with a GPS enabled console baby!
Just do what needs to be done to connect a device or let the touch screen unit connect via 3G, and you're in business. It really depends on what apps would work, but Android or Apple have car apps that do it just fine.
Just in case, the touch screen console hasn't anything built-in there are some add-ons that can be used. The outboard unit may cost a bit, but all is good. No need for guessing anymore because the GPS unit will guide via voice and visual maps, and track the car as it travels!
>>> Also read: 5 must-know tips to make better use of navigation car apps
4. Having access to HD radio
Why drive in silence when a combo touchscreen and stereo unit can be had? Getting the personal power pump running in the morning is vital, and hearing music will motivate and keep anyone awake.
Just don't open the windows though or the secrets out that your playlist includes diva music. Kidding aside, having access to HD radio is better and has better sound quality too. Visuals like album art and song info is a great thing too. Better yet, songs that are liked will be tagged and bought online from iTunes radio or Android apps.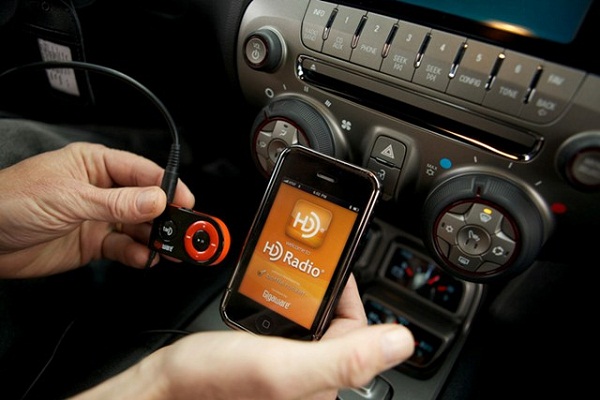 HD radio comes with better sound quality and a wide range of songs and programs
5.  Better control to avoid distraction while driving
Navigation control is important because it makes choosing the preferred function or setting be done with a few presses and swipes. A large screen displays a large interface of icons and controls that are easily intuitive, and simple to operate as a rule. Simple operation is vital and keeps eyes on the road as well.
Having the least amount of required motions will be more efficient as well, and the best touchscreens emphasize that. Taking time to familiarize with too many steps can be a downer for older people.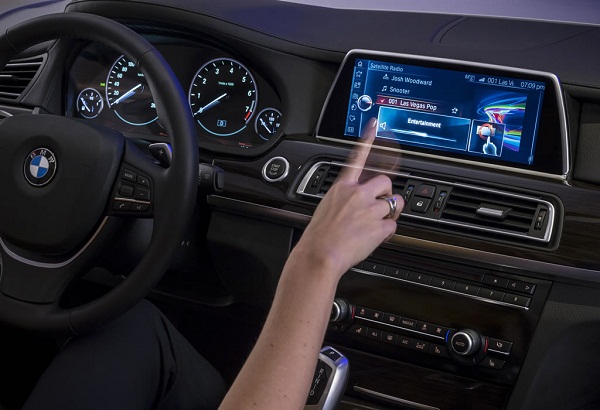 A large screen displays a large interface of icons and controls that are easily intuitive
>>> Related post: 6 things you should know about Anti Distracted Driving Act in the Philippines
6. Get to choose what plays in the front or back monitors with dual-zone listening
Hit the road jack and be able to choose the what can be played on multiple screen monitors, plus the main touchscreen center console. Selective outputs like audio or just plain movies will be good; so everyone can do choose on a long road trip or being stuck in traffic.
Units that have dual zone are more preferred than simpler head units but can be costlier though. With this in the car, there is a democracy of choice about what can be watched or listened to, so no more grumbling from the back seat. Yay for that!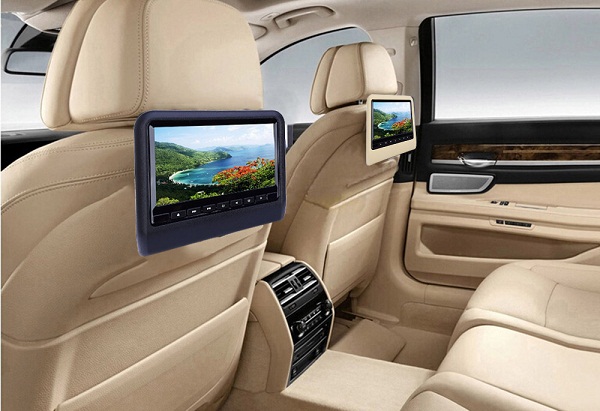 Also, the passengers can choose which song to play with dual zone screen
II. Tips to choose the best touch screen car console
Here are some factors to consider when choosing a touch screen car console that will maximize its usage. Always remember, never to fidget or linger more than necessary or it will result in distracted driving.
Select a unit that uses compact discs as an option, not just using a USB peripheral cord.
The head unit has the option of not only a USB but other auxiliary options as well.
It screen should be wide and big enough which is much better.
 It has a built-in GPS unit, which saves the cost of adding extra modules.
The Bluetooth wireless connection is provided for, to connects multiple devices.
Extra functions like dual-zone are included as an extra function.
Choose premium models because it comes with more options.
Customization and addition of extra monitors is an option.
Maximizing any car peripheral like a touch screen car console is important to get your money's worth! So, instead of settling for a standard car radio, why not a touch screen car console for any model car to enjoy your driving?


Norjan Ismail Abbas
Author