Unfamiliar with the road? Here are 4 most useful navigating apps in the Philippines.
One of the troublesome things that you most likely experience when you live in a new place is getting around the city. In any case, you can take more control of your life by making use of technology to make things simpler for you.
It's fortunate there are navigation applications accessible here in the Philippines that can enhance your driving and commuting experience and help you get to your destination the easiest way possible. Let Philkotse.com brings you a full list of useful navigation apps for your driving. 
1. Waze
Waze is likely a standout amongst the most downloaded wayfinding applications in the Philippines. Ride-sharing applications, for example, Uber and Grab, authoritatively utilize Waze with its route. It is linked to Google, Bing, and Foursquare for more integrated search.
What we really like about Waze is its real-time reports on road blockages, traffic condition, and gas prices. It helps you search for places and destination depending on how you want it, like searching the entire address, using a landmark, or an address from your phonebook contacts.
>>> Read more: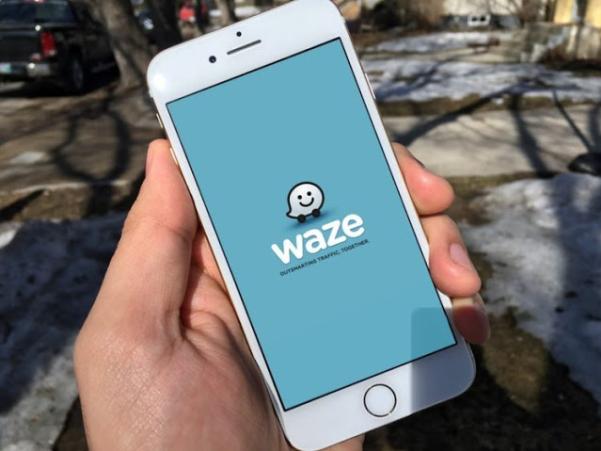 Real-time road report update: Waze has a lot of good features to offer
Unlike any other navigation apps, Waze has this unique speaking prompter to give turn-by-turn navigation directions and gives you the exact location or street name every time. Waze is available in multiple languages, including Tagalog for Filipinos.
For a more satisfying experience, Waze gives regular updates to the map that refreshes and installs automatically. It is free and accessible on both Android (OS 4.4 and higher) and iOS (iOS 9.0 and higher) gadgets and requires data and WiFi connectivity to work efficiently.
2. Google Maps
Google Maps is a navigation service made by Google that has dependably been the most prominent application for individuals discovering areas. Yet, did you realize that it can likewise give commuters navigation directions in selected spots in the Philippines?
This service helps plot out the best course by means of trains or bus, and furthermore gives you a gauge of your travel time, good thing estimation includes the traffic condition as well.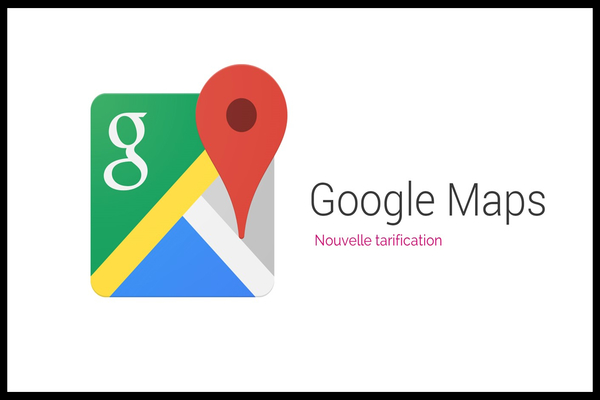 Available both on App Store and Google Play for free - it's very accesible!
Street-view navigation for precise landmarks: One of the most favorable features of Google Maps is that it can enable you to modify your favored method of transport. You can easily modify your method of transfers and commuting with this app.
It gives you more options to choose from whether you are in a hurry or fine with the long travels. What's even more to love is its "Street View" option that shows you the image taken in the streets of Metro Manila so you'll have an exact idea on what are the landmarks that you can see on your way to your destination.
Google Maps application can be downloaded from the App Store and Google Play for free and compatible to use with iOS mobile and tablet devices as well as Android OS devices.
3. Dibz
One of Manila's problem is its parking spaces. It is so hard to circle around the block just to get a parking spot, hence the birth of Dibz! Dibz is a parking-space locator mobile application that has several partners from various locations in the Philippines that you can reserve anytime and anywhere with just a fingertip!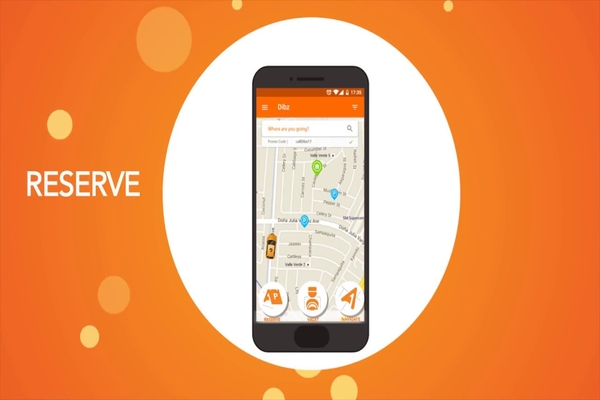 If you are in a hurry, there is also an option in the app called "Park with Valet". Parking has never been this convenient!
Dependable parking spot locator: Dibz app is so easy to use. You just have to key in your destination and the Dibz app with automatically give you parking options from their partners that are around the area of your destination. To reserve a spot, you simply have to click the "Reserve" button and an electronic parking ticket will prompt in the screen containing the exact address of the parking space, the operating hours and the prices.
Once the parking spot is secured, you can go directly to the Waze or map box to easily navigate with turn-by-turn directions. Once you are on the site, simply show the electronic ticket and the attendant will just scan the QR code to confirm your details. Easy peasy!
Dibz mobile application needs internet and 3G connection and works perfectly for iOs and Android OS devices. You can download it from Google Play and App Store for free.
4. Metro Manila Development Authority (MMDA) App
It doesn't make a difference whether you drive or commute to work — MMDA's application will prove to be useful for everybody. In partnership with University of the Philippines Information Department Center, MMDA developed this app specifically to help Filipino users to be updated in the Philippine roads situation with just a tap.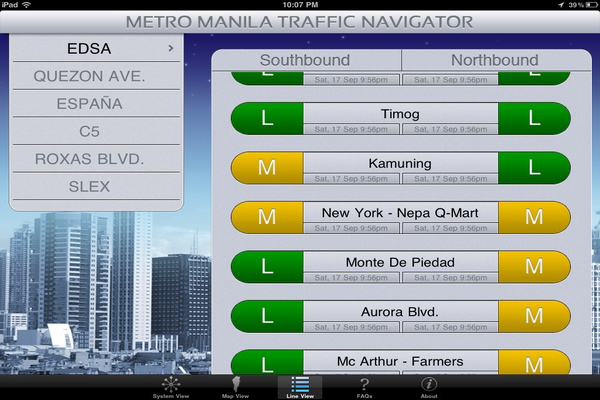 Available for Android and Apple devices and you can easily download it for free from Google Play and App Store
Share and report Philippine road situations anytime: With numerous positive feedbacks in the app, MMDA application is worth trying for every Juan. It helps you navigate through our major roads including EDSA, SLEX, NLEX, C5, Roxas Blvd., and more. It offers a real-time update on the traffic situations like traffic, accidents and road blockages in different views.
For a more pleasing experience, MMDA app lets you post and share road updates through Twitter that can be used by your fellow citizens who might have the same destination as yours. MMDA app lets you avoid and stay away from roads that have problems and issue real time. If you have any concerns about using the app, you can easily browse through their FAQs section.
Metro Manila Development Authority (MMDA) application is available for Android and Apple devices and you can easily download it for free from Google Play and App Store. To work efficiently, this app requires 3G and Wifi connection.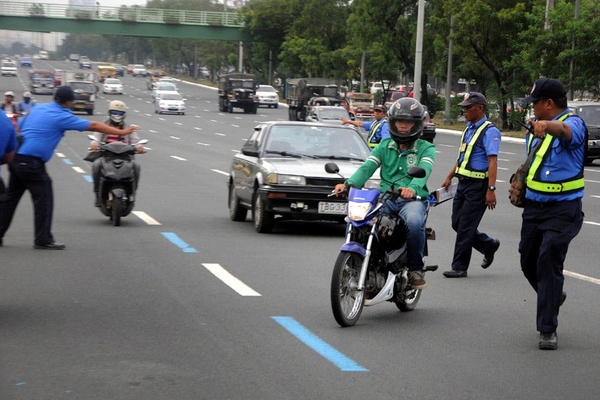 If you want to personally report an incident, you may search the nearest MMDA kiosk or office in the installed MMDA directory in the app
And that's it! We've summed up the best applications for you to help you overcome the challenging and perilous Philippine roads and parking spaces. Remember that these applications are not constantly precise, so it's dependably a smart thought to complete a touch of research also. It additionally won't hurt to ask individuals around. That way, you're guaranteed that you arrive securely and soundly in your destination.
>>> Click here to get more tips and advice for your safe drivng in the Philippines


Hanna Sanchez
Author
Recent posts