The road is dangerous and exhausting. Get these apps to survive it.
Over the years, the daily commute to work has evolved from being just a mundane task to an overwhelming ordeal that each and every Filipino living in the Metro has to face every single day. Based on a study by the Boston Consulting group in 2017, commuters and motorists in Metro Manila spend an average of 66 minutes a day on the road.
Since 78% of road space taken up by motorists in private vehicles, according to the National Economic Development Authority, it is not hard to imagine that many can relate to the struggles of car drivers.
Although to be fair, may not be as difficult as the public transpo commuters. Nevertheless, commuter or car owner, the struggle to be on the road is still VERY real.
Stricken by the tussle of the road, we search for different ways to adapt, survive the road all while enduring the slow and painful death of your patience, and really just ge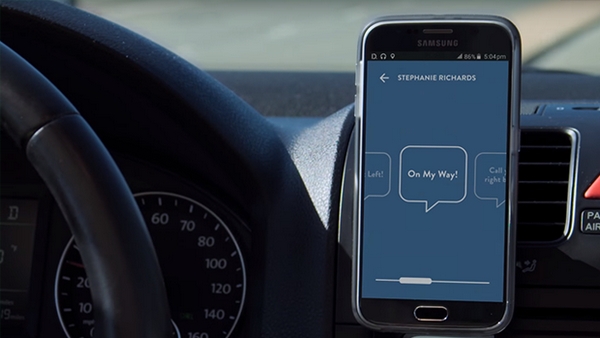 Apps can help you in surviving the daily commute
t to where you need to be without losing your drop of sanity.
We all don't want to miss our 10:00AM meeting, nor do we want to stay on the road made even harsher by the torrential wrath brought by the monsoon, long enough to miss out on the hot sopas our wives or mothers made, to compensate for our hard day at work.
At the very least, car drivers nowadays are at the helm of technological advancement- cars are becoming smarter to adapt to the changing needs of the road; and we are now at the aide of many different applications that helps us survive the dreaded commute.
So for the drivers out there, if you have not installed these applications yet, Philkotse urges you to. Because we know how it feels to be stuck in traffic. These apps are sure to help you survive the #MotoristLife here in the Philippines.
1. Driver safety: Drivemode
Drivemode: Safe Driving App
We all thought about it. We all want to do it. We all want to reply to our messages, check Google maps, Waze, play music all while not being distracted. Drivemode understands that predicament, so with its voice command feature, you can already do all that!
2. Car maintenance: Beepbeep.ph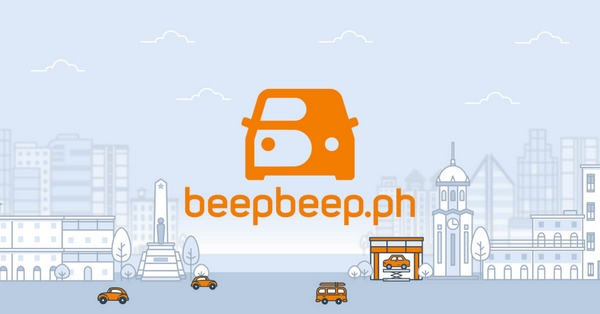 Beepbeep.ph logo
Everyone- car nut or just a regular car owner- always want to find the best car wash, the best repair shops, the best accessory shops- any shop that's basically catering all your auto-needs. The problem is the choices can be overwhelmingly too many, and you don't know if the auto shops nearby are reliable.
Don't fret, because Beepbeep.ph is here to help you with that.
An app that helps you find the best shops for anything auto related, it searches and compares the prices of the car services below:
maintenance and mechanical repair
wheel and tire tune-up
car wash and detailing
battery and towing
Insurance and LTO
Body repairs, paints and wraps
Parts and accessories
In the app, you can look for these services in your location, and also see ratings of other people who had been in these establishments.
3. Car management: Drivvo
An Editor's choice app, Drivvo is a car management application that helps you with the following:
Control your expenses-Helps you keep track and manage your fuel consumption expenses, car maintenance and service costs.
Find cheap gas prices- With its Where to refuel feature, this app helps you can check fuel prices at nearby gas stations, and in other locations as well. It even has an GPS that provides you directions to the gas station of your choice.
Performance Tracking- Drivvo allows you to track your long-term performance; your mileage, vehicle maintenance records, gas consumption and distance statistics and presents them in charts. It is highly-intuitive and can even let you restore data from other management apps.
Drivvo-App Car
4. Parking: Dibz
It's bad enough that the traffic is bad in Metro Manila (3rd worst in Southeast Asia, actually) but finding parking space is an entirely different beast altogether. Competing against 2.5 Million vehicles (as of 2016, and we can only assume that this has already increased) for a parking space is quite the test. You can get around this task with the help of Dibz, Metro Manila's parking app.
Dibz Parking! Metro Manila's On-demand Parking Reservation and Mobile Valet App
Promising convenience at your fingertips, the application helps you find the best parking spots around your area, for a reasonable fee. It even has a valet request feature, for those in real tight spots like people who are rushing to attend their meetings. When you need the vehicle back, you can request for it in-app and they will have it back to you in 15 minutes' time!
5. Entertainment: Castbox
Castbox is a multi-awarded application that makes information accessible to anyone, anywhere (This also happens to be their mission statement). Hailed as the largest podcast listening and hosting platform, castbox allows you to search on-demand radio and spoken audio, and audiobooks while you endure the EDSA traffic.
CastBox-Serach for Podcasts, Audiobooks, On-demand Radio
The standstill traffic may be a welcome opportunity when you have entertainment like Castbox. Users rave for its intuitive design, user friendly features and its updated podcast content. Pretty much every podcast you can think of is available in this app.
In conclusion, this post only suggests some of many useful car apps that you should try installing yourself and find out which you find most helpful in case you get troubles with Waze. Your favorite apps are not in the list? Then tell us in the comment section!


Vincci Ross Villanueva
Author
Recent posts