2016 Volvo XC90 has marked its transformation with the big Sensus Connect touchscreen that embraces minimalism in its design language.
Except for some heightened features such as smoothing leather and exquisite wooden furniture,
the Volvo XC90
has an overwhelming advantage – the big Sensus Connect touchscreen.  
The Volvo XC90's 9.5 inch screen is considered as a clever device that enables driver to communicate with the car. It offers infotainment and data management system.  
The Volvo XC90 have shifted its focus on the minimalism in design.  
Its supercomputer provides simple functionality for users to implement with three pages of information and a series of minimalist manipulation.  
Functions to manipulate the screen are designed as simple as possible. Drivers can put their name into the navigation system by typing directly on the screen keyboard or simply clicking in the bottom-left corner of the screen.  
Easily entering driver's address by scrolling down to find the exact street and house number. Drivers can use zip code instead of their city names.  
Tech director Frank Markus, who had a trip to South Carolina, wrote the name of his favorite Kentucky-bourbon store on The Volvo XC9's screen and easily transferred the address to the navigation system as a waypoint.  
Users can comfortably explore the functionality of the touchscreen. The touchscreen can feel the temperature of your body and know when your fingers are moving closer to, you can manage the screen even when wearing gloves instead of always having to use hand as before. This function helps the screen against dust and scratches.  
Voice command device is also set for the car.  
The screen allows you to access the user guide easily. A swipe to the left screen is to touch the icon and steering wheel switches to move it to the most appropriate position for the driver. A swipe to the right screen is to generate app icons.  
The Volvo XC9 also offers a car radio. Drivers can drive along with their window open and the radio blaring out with songs played on one SiriusXM station and on other stations at the same time.  
With some particular stations that have not been used for a long time, the
Volvo
XC9's radio will need more time to swap radio sources.  
The Volvo XC9 is faulty in functioning as a Wi-Fi hot spot. Such errors can be caused by an unintentional disconnection or due to its expiry.  
It consumed 21.3 mpg in 17,752 miles in the first eight months of work. Compared to a greater output of 21.5 mpg over 15,031 miles including a rough mileage slog while towing a 3,400-pound trailer, the Volvo XC9 showed its weaker point.    
Despite some aforementioned shortcomings, the Volvo XC9 has won the hearts of users thanks to its solid stamina in difficult weather conditions.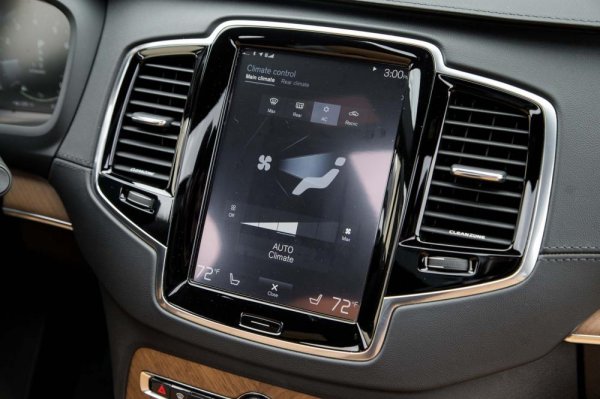 The Volvo XC90 have shifted its focus on the minimalism in design.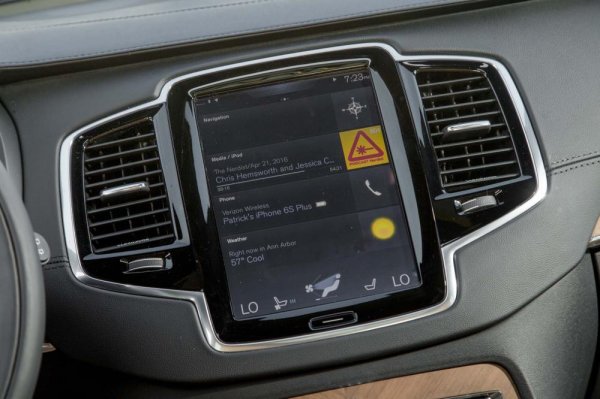 The screen allows you to access the user guide easily
Recent posts