Unwind with sea breeze after the lifting of lockdown.
The Philippine government has announced that the enhanced community quarantine is extended until April 30, 2020, from its initial date of April 12. In addition, the governing bodies will be conducting mass testing but only to those people with a high risk of the COVID-19.
And we know what you are thinking, yes, we're thinking about it too – where to go after almost two months of boredom in our homes. Plus, we can finally go on a long trip with our cars that were set for a long time in our garage.
If you are planning to go to the beach after the quarantine has been lifted, then you might want to check out our list of beaches near Metro Manila that you might want to visit. Let's get started with Philkotse.com!
1. Morong Beach, Bataan
Not only you can enjoy fair sands and less ferocious waves at this beach, but you can also visit the historical wonders in the area.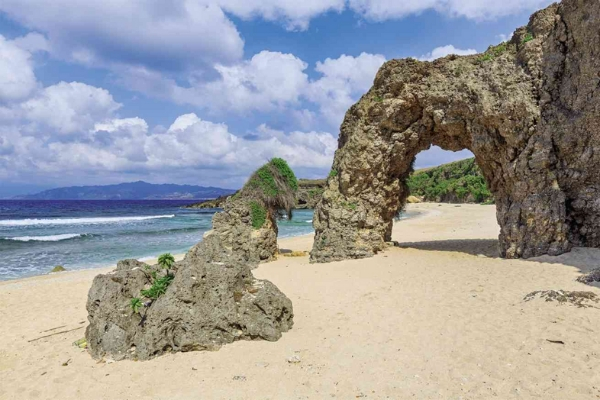 The iconic 'Nakabuang Arch' in Morong Beach | via Pinterest
Expect to be in awe of the large rocky arch that has become a reason for people to visit Bataan. Plus, you can side trip to the Pawikan Conservation Center – a sea turtle sanctuary set up by the DENR as an effort to protect endangered turtles in the country.
2. Anilao Beach, Batangas
Are you not planning to visit Boracay because it's a pricey destination? Then worry not. Many people describe Anilao Beach as one of the best paradise white beaches near Manila.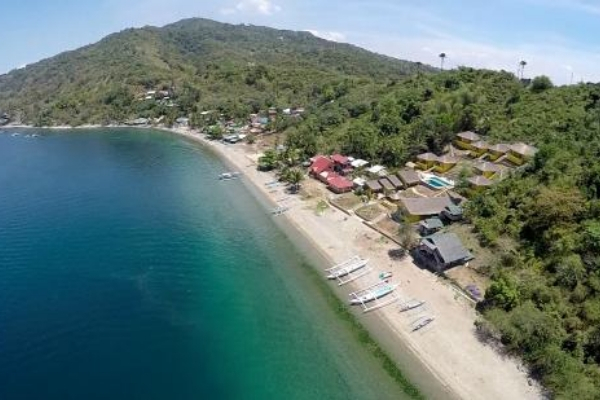 Aerial view of Anilao Beach | via TripAdvisor
Batangas is known to have many wonderful beaches as it lies on the southwestern shorelines of Luzon. So, you can beach hop if you happen to choose Anilao Beach as your destination after the lifting of lockdown.
>>> Related: 10 vacation spots you can drive to after quarantine
3. Borawan, Quezon
Borawan boasts in its emerald-like colored waters. Plus, the presence of pine-like trees on the island complements well with the overall experience you can enjoy in Borawan.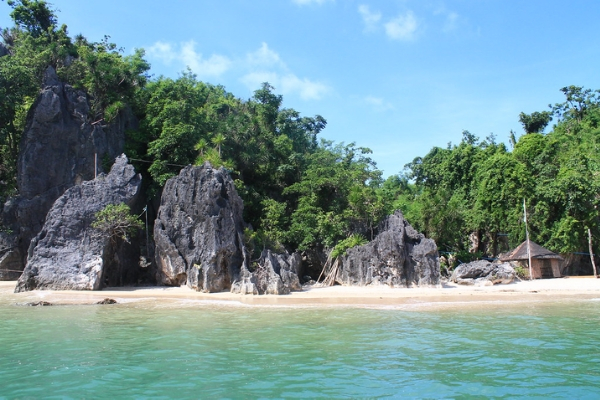 Trees beside the beach sure give relaxing beach vibe | via Flickr
Surprisingly, it would only take you four to five hours to drive to this destination despite its location in Quezon. However, a lot of people will surely hit the road so you better head out early.
4. Isla Verde, Batangas
This beach is globally recognized as the "Center of the Center of Marine Biodiversity." So you can expect many breathtaking underwater experiences.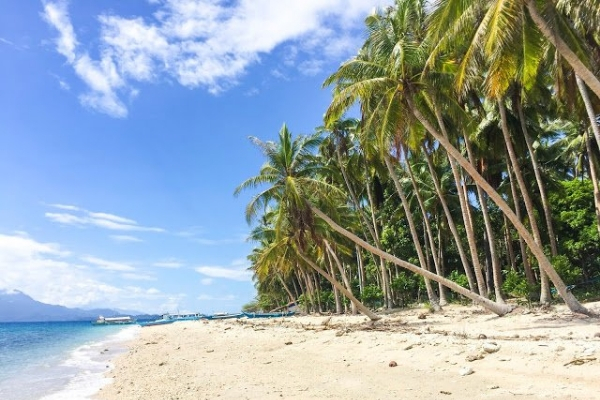 Yes, it is recognized GLOBALLY | via Escape Manila
However, Isla Verde is an isolated beach in Batangas, which means that power isn't available 24/7. Locals rely only on generators and solar panels. It is best to bring mobile equipment like power banks and flashlights so you can enjoy your stay.
>>> Related: Summer road trip checklist: Are you ready for your next adventure?
5. Masasa Beach, Batangas
Masasa Beach is arguably the best beach in Tingloy as it showcases beautiful turquoise waters despite lacking brightness in its white sands.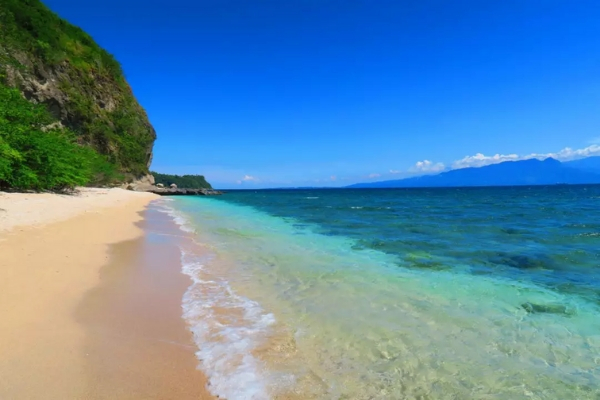 Get to enjoy Masasa Beach without spending too much | via Wandarera 
You can go island hopping for a standard rate of Php 1,500, go snorkeling, go cliff diving, and go hiking. One of the popular hiking spots in Masasa Beach is the rock formation locals call "Mag-asawang Bato."
6. Nagsasa Cove, Zambales
You probably heard of the Nagsasa Cove before. Well, for the right reasons. Not only it displays an awesome beach view, but you can also explore the mountainous place in the area.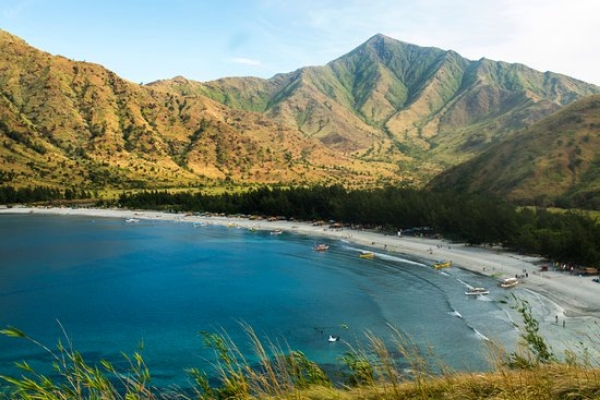 Now this is where we want to be isolated for months | via TripAdvisor
Since there is no commercial accommodation in Nagsasa Cove, you can camp out the night if you are planning to stay overnight. Just don't forget your camping equipment for a fuller camping experience.
If you want to stay in a room, then there are hotels that you can stay in Pundaquit or San Miguel for as low as Php 1,000.
>>> Related: Top 10 wonderful places in Ilocos Region to enjoy a summer road trip
7. Hundred Islands, Pangasinan
Months persevering the lockdown will surely pay off in this destination, as the Hundred Islands in Alaminos, Pangasinan offers island hopping, swimming, snorkeling, and also picnicking.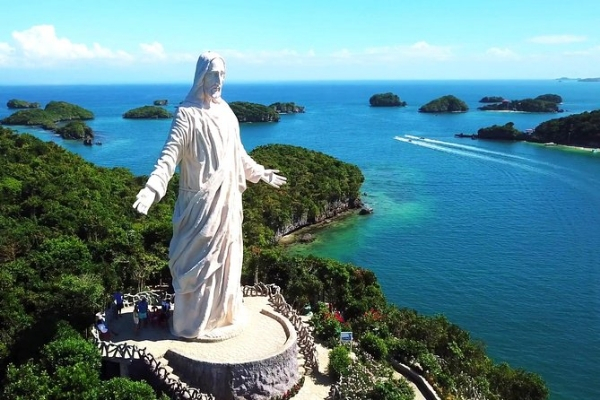 Christ the Savior Statue located in Hundred Islands | via Viator
Did you know that the Hundred Islands is the first national park in Pangasinan? It is also composed of 123 islands at high tide and 124 islands at low tide.
8. La Union, San Fernando
La Union has been gaining so much popularity lately. As people would like to dub it, "Elyu."  La Union is also home to a fair number of historical landmarks and nature escapes including Bulalakaw falls, Pindangan Ruins, Christ the Redeemer Statue, and many more.
Is Elyu the new Boracay? | via Traveloka
Although it doesn't offer the same white beach Boracay is known for, Elyu is still a place loved by many because it gives off a complete beach vibe and is perfect for your getaway adventure. It's also one of the top surfing destinations in the country.
9. Subic, Zambales
Subic's tourism industry is one of its strongest assets. So you can expect well-developed beach spots and even guided treks and jungle survival tours. The travel time is two to four hours, depending on the traffic condition.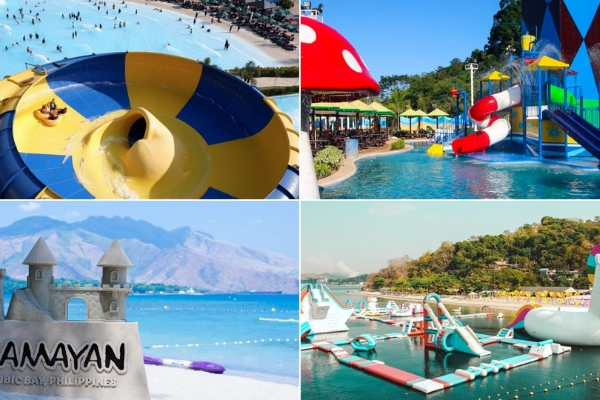 You can find the best water parks and resort in the country here | via Klook
Two of the best things you can do in Subic is one, to get a ticket to its Inflatable Island that hosts the biggest floating unicorn in the world, and two, go on a yacht cruise. Yes, it can be fun and expensive, so you might as well tag along with your friends on this rewarding yacht experience.
10. Patar Beach, Pangasinan
Located in the city of Bolinao, Patar Beach offers a wide range of choices from affordable hotels to fancy restaurants. If you plan to go here on your next trip, be sure to grab the opportunity to drop by the Enchanted Cave.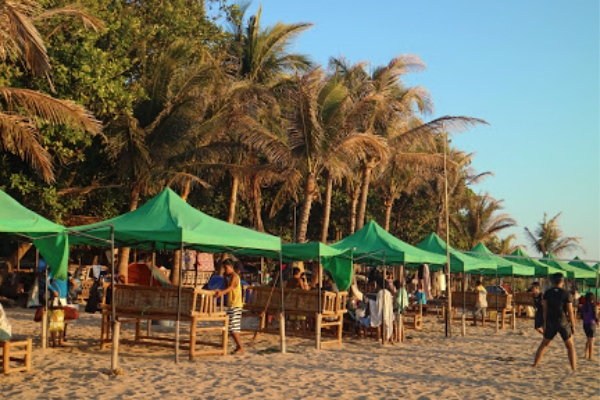 Never run out of activities here in Patar Beach | via Wonderfilled Journal
Patar Beach can get really crowded during the weekends, especially after the lockdown has been lifted. So, you might want to head out early so you can enjoy and unwind at this versatile beach. 


Rex Sanchez
Author