Check out this summer road trip checklist to help you prepare for a perfect long drive.
Summer is just around the corner, and it's a time when there's nothing better than hitting the road with your squad. If you plan to go on a road trip, it's always best to be prepared.
Philkotse.com has prepared a summer road trip checklist for you. Of course, having the perfect road trip heavily depends on a safe and successful ride. So get yourself and your car ready by checking out these tips we've prepared for you.
1. Get the music playlist ready
Every trip needs to be livened up with a driving soundtrack, so make sure you've prepared a good playlist that everyone on the road can enjoy. Have a word with your road trip companions and decide on the songs you'll be playing during the trip. Good music will make the ride more fun and enjoyable, especially if the trip is long.
It will also keep the designated driver's spirits up, increasing alertness and reducing the likelihood of accidents.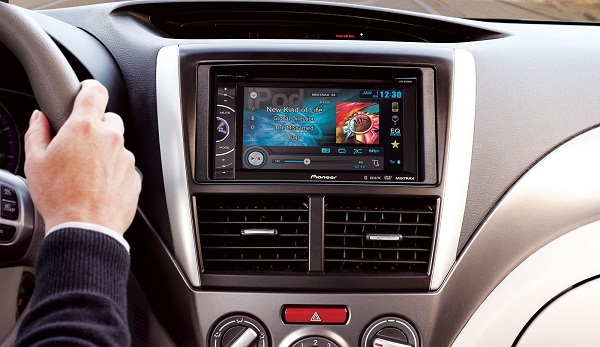 No drive would be alive without music, so make sure you've prepared a good playlist that everyone on the road can enjoy
>>> For further reference: Best in-car entertainment ideas to fight boredom while in a long drive
2. Emergency kit: Checked! 
Before hitting the road, make sure you have an emergency kit in your car. This is very important especially during long road trips when you are likely to drive through areas where help may not be immediately available. If you don't have an emergency kit yet, you can easily make one using the following essential items:
First aid kit
Cellphone charger
Flashlight
Match/lighters and candles
Tire wrench
Jack
Jumper cables
Water
Having these things close at hand will give you peace of mind as you're going about your journey.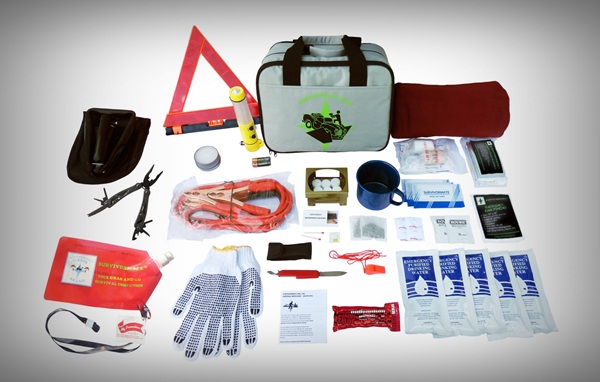 Must-have items will ensure an enjoyable road trip
>>> Also check out: Essential items to pack in your car emergency kit for summer road trip
3. Pack it right
Be strategic when packing your vehicle for the road trip. Refer to your owner's manual to find out the recommended or maximum load capacity of your vehicle. This is very important because overloading your trunk or your roof carrier puts a serious strain on your vehicle's suspension and tires.
Keep in mind that the more stuff your vehicle has to carry, the less fuel-efficient it becomes. Pack only the items you need for your particular trip, to avoid straining your vehicle.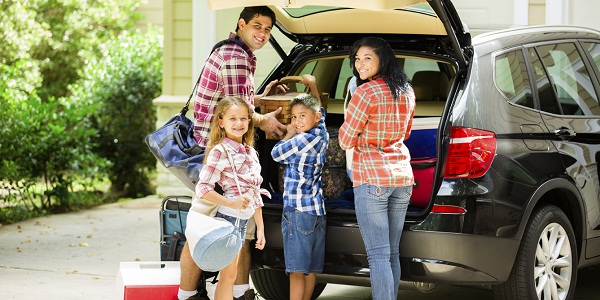 Be strategic when packing your vehicle for the road trip
4. Always keep food within easy reach
Filipinos love to eat, whether at home or on the go, especially during road trips. But what kind of food should you pack? When planning on which food to bring for the whole ride, take into consideration the long journey ahead.
The increased temperatures during summer mean it's best to avoid foods that easily melt, such as chocolates or cheese. You can also freeze your drinks beforehand so that they'll stay cool longer during the trip.
Crackers and chips are among the most common food items brought on drives mainly because of convenience, although you will have to deal with crumbs in the interior.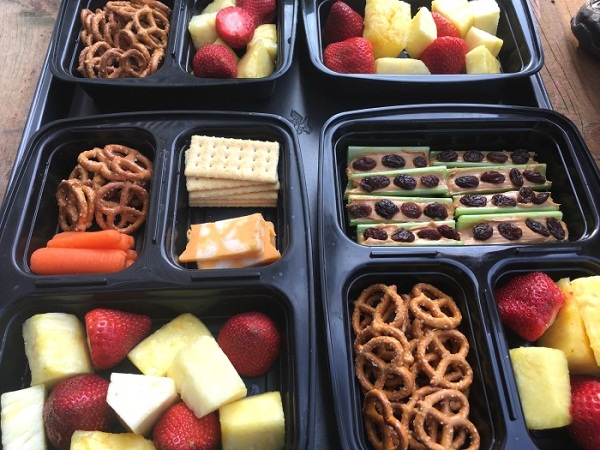 No Pinoy road trip is complete without snacks on the go
If you're planning to bring more  nutritious fare to fuel your drive, here are some suggestions:
Baby carrots
Grapes
Snap peas
Salted peanuts
Beef jerky
Muffins
Pepperoni sticks
Biscuits
Granola bars
5. Car Maintenance Checklist
Any road trip will be a bummer if you make an unexpected stop due to a flat tire or worse, mechanical trouble. Before you go, make sure that you have the following things on your car checked out.
>>> Must read: Driving 101: Preparing your ride for summer vacation!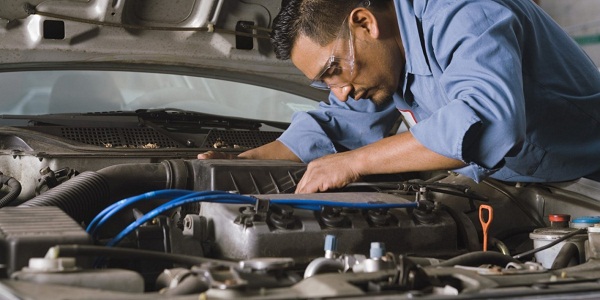 Unexpected stops due to mechanical problems make any road trip a bummer
Lights
Over time, oxidation will cause headlights to get hazy, reducing their effectiveness when driving in the dark. When simply spraying water isn't enough, use a glass cleaner, or apply a fair amount of toothpaste using a piece of cloth, rubbing it on the headlights in a circular motion for several minutes, then rinse with water.
Wiper blades
Windshield wipers help keep your forward glass clear of water or dust, giving you a clear view of the road ahead. Be sure to check your wipers before going on a trip, replacing worn out ones when they're no longer as effective in cleaning the windshield.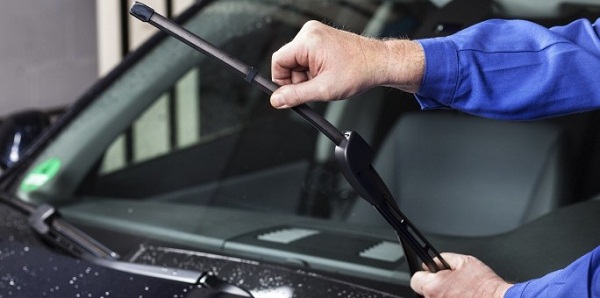 Be sure that your wipers work properly 
Tires
Checking your tires is a necessary habit, especially before you go on a long road trip. Make sure your tires are in good shape, taking care to maintain the proper air pressure.
It's also important to check if the tire still has sufficient tread; otherwise, it needs to be replaced. A flat tire is one of the last things you'd want to spend your energy on during a fun road trip.
Also, take the time to check if your wheels are aligned, rotated and balanced. If you forgot when the last time you had your wheels looked at, then a trip to the nearest tire center might be in order.
Fluids
Car fluids are essential in the overall functioning of the vehicle. So, before you go, check if your car's essential fluids are still at adequate levels. Pay especially close attention to the engine oil, coolant, transmission fluid, power steering fluid, and brake fluid.
Air-conditioning system
Proper air-conditioning is a must during hot summer road trips. Imagine traveling with friends or family under the blazing heat of the sun in a sweatbox on wheels; hardly something to look forward to, right? To avoid a potentially uncomfortable and embarrassing situation like that, take the time to check and ensure that your vehicle's aircon system is working properly.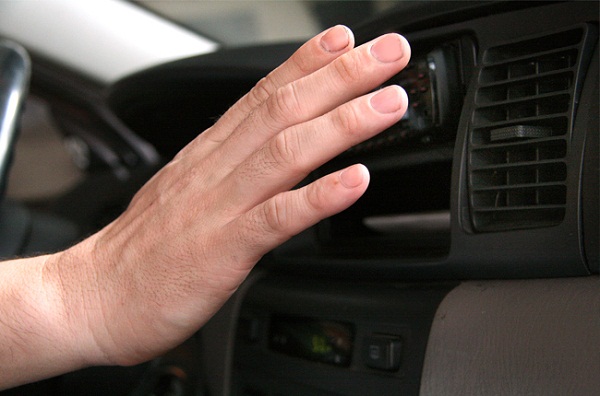 Imagine your road trip without an aircon!!
Car battery
Another vital component to check prior to a road trip is your car's battery; a dead one can leave you stranded in the middle of your journey. A fully charged car battery should be capable of delivering at least 12.6 volts.
If you're experiencing difficult starts lately or you're just not sure if your battery can make the journey, have it checked by an auto electrician or the nearest battery shop.
Gas up
Load up on a full tank before launching into that planned getaway, especially since you'll be carrying more cargo (and passengers) than usual. If it's an especially long trip, know which gas stations are along the way, especially those that carry your fuel brand of choice. 
Ready! 
Last but not the least, double check all the other things you'll need, such as your wallet (for carrying cash and your driver's license), as well as your car's manual. If you're headed for an unfamiliar destination, have a map ready, or make sure you have a fully-charged smartphone that can run navigational apps )if your car doesn't have onboard GPS).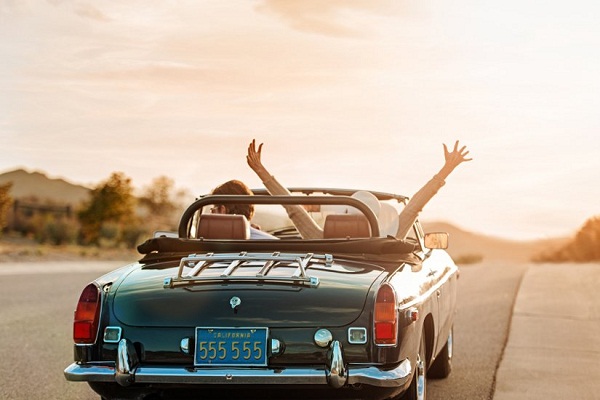 Everything is ready. Let's go on vacation!
Save all emergency numbers, especially those for roadside assistance, your auto insurance hotline and medical rescue services. A well-prepared vehicle is one less thing to worry about, especially for outings that are supposed to be filled with fun and enjoyment.
>>> Click here for more useful tips and advice for smart driving. 


Hanna Sanchez
Author